In just two more days Indianapolis will be hosting its first two-day all EDM festival. This line-up is full of talent and there is a little something for everyone. Genres will range from Trance to House to Dubsteb to Drum and Bass to Trap and all of it being on the same stage. There will be no need to worry about missing an act or switching stages.
The event will be held at Opti Park in Broad Ripple and kicks off this Friday, September 13th at 5 PM and Saturday starting at 1 PM. It is all ages and will have feature after parties held at The Vogue that will be 21 and over.
FRIDAY
PAUL OAKENFOLD
Oakenfold's career kicked off in the early 90's and to this day he is one of the biggest Trance DJs in the world. He has release dozens of mixes and played for massive crowds all over the world for years. His newest and highly anticipated full length album "Pop Killer" is due to be released this year.
www.soundcloud.com/pauloakenfold
FLOSSTRADAMUS
Chicago based duo J2K (Josh Young) and Autobot (Curt Cameruci) have been involved in the Hip Hop scene for a good minute. Collaborating with the likes of A-Trak, Diplo, and The Cool Kids, just to name a few. Most recently they have been producing widely popular Trap beats.
https://www.facebook.com/flossstradamus
https://soundcloud.com/flosstradamus
KEYS N KRATES
Catching this trio based of Toronto should be a priority for you this weekend. The mixture of electronic music using raw samples and live instruments makes this a show you need to see.
https://www.facebook.com/keysnkrates
https://soundcloud.com/keysnkrates
A-SQUARED
Two of the hottest club DJs in Indy, A-Squared will be kicking off Wheel House on Friday.
http://www.asquaredindustries.com/
https://www.facebook.com/asquaredindustries
https://soundcloud.com/a2industries
Saturday
WOLFGANG GARTNER
Wolfgang Gartner (Joseph Youngman) started out as a Deep House DJ and created the name he goes by now because of his abrupt transfer into the Electro House genre. The transition proved to be a major success with eight #1 tracks on Beatport, hosting a show on MTV, and being among the most wanted at every major festival around the world.
http://www.wolfganggartner.com/
https://www.facebook.com/djwolfganggartner
https://soundcloud.com/wolfganggartner
THE CRYSTAL METHOD
Formed in the early 90's by Ken Jordan and Scott Kirkland, The Crystal Method have been icons of the EDM world since their inception. Their debut and certified platinum release Vegas, had five of its ten tracks released as top singles. The group's music has been featured in movies (City of Angels, Spawn) and video games (Need For Speed:Underground, Project Gotham Racing, League of Legends).
https://www.facebook.com/thecrystalmethod
https://soundcloud.com/the-crystal-method
FIGURE
Indiana born Josh Gard, has had one remarkable ride in the EDM scene. Starting out as a hip hop DJ, then mastering the skill of Fidget House and finally dominating the Drumstep scene. His horror-themed tracks have been some of the most memorable of all. His name traveled like thunder through-out the electronic realm. After several full length album releases he caught the attention of OWSLA (Skrillex's label) and his album Horns of the Apocalypse was released yesterday on the label.
https://www.facebook.com/IMFIGURE
ARAABMUZIK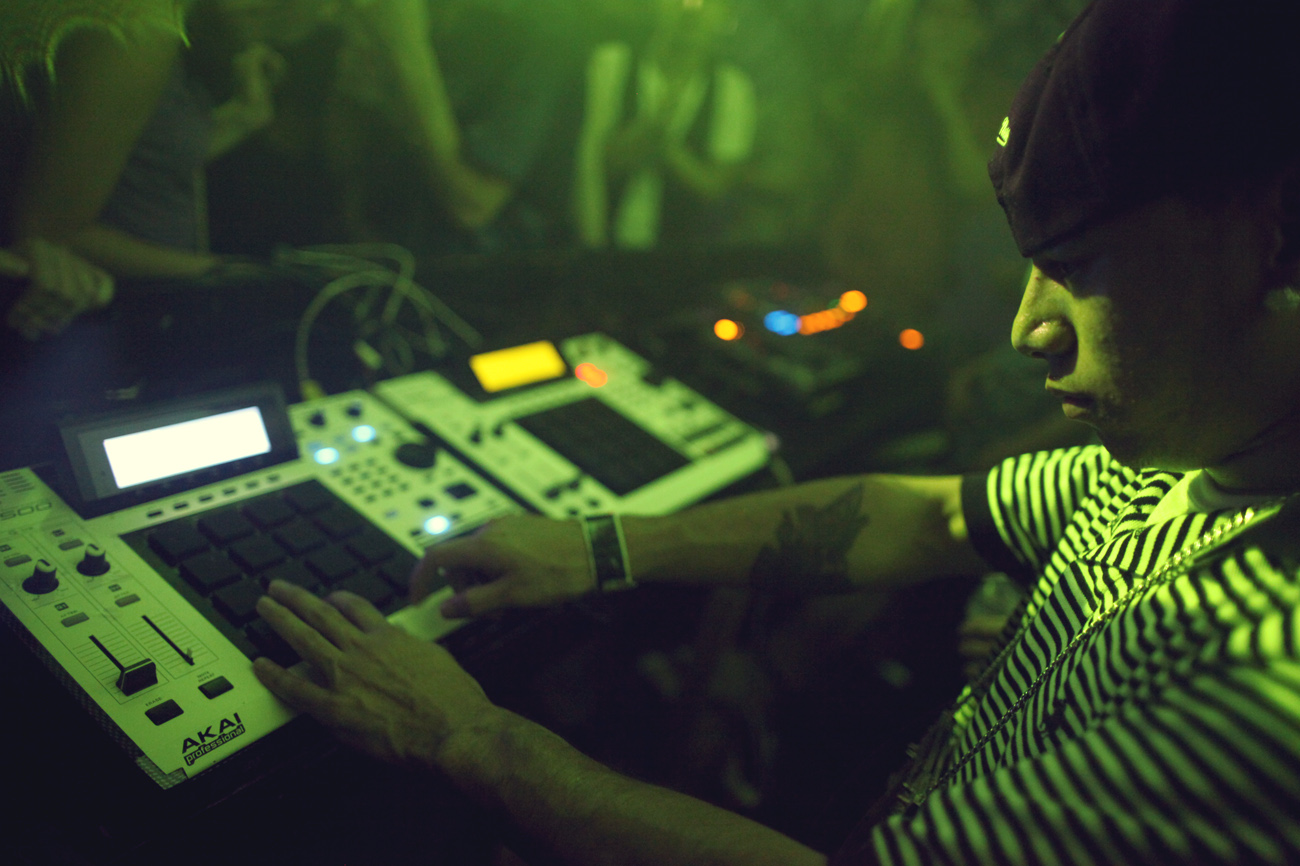 Hailing from Rhode Island, Abraham Orellana made his name by showing off his skills on a MPC drum machine. He is no stranger to producing beats with some big names such as Cam'ron and Vado, The Diplomats, Hell Rell, Jadakiss, Busta Rhymes and Fabolous. The video below speaks volumes of why you need to see this man live.
https://www.facebook.com/AraabMuzikMVP
https://soundcloud.com/araabmuzik
SALVA
LA based producer whose remix of Kayne West's Mercy was #1 on Soundcloud and has well over a million plays. Check out some of his other releases; you won't be disappointed.
https://www.facebook.com/SALVABEATS
ACTION JACKSON
Action Jackson is a premier DJ in the Midwest. He currently hosts OMG! every Wednesday night at the Casba in Broad Ripple and Night Moves every Friday night at The Metro on Mass Ave. Also know for being a partner of the well known Rad Summer and a producer on the label as well. Action can keep the dance floor going and this weekend you will find out just why.
http://actionjackson.radsummer.com/
https://www.facebook.com/deejayactionjackson
https://www.facebook.com/deejayactionjackson
SHY GUY SAYS
Bloomington-based producer Jarrod Linne is a rising star in the Midwest. His beats flow through the crowd like a shock wave. His dance moves on stage keep the crowd excited and most certainly the mask adds to the effect his entire performance. He is a part of the G-9 collective and appears frequently at IndyMojo events.
https://www.facebook.com/shyguysayswhat
https://soundcloud.com/shy-guy-says
X5IGHT
Chicago natives Brandon and Jerry have been producing individually for several years, and decided in November 2012, to put their knowledge and talents together. Their debut EP The Radiance was released in July.  Check them out Saturday when they start the party off with their electro & progressive house, trance, and dubstep sounds.
https://www.facebook.com/X5IGHT
After Parties
Friday After Party @ The Vogue
Ohbeone
Cadillac G
Topher Jones
Tritonal
Dub Knight
Saturday After Party @ The Vogue
Helicon
Gabby Love
DJ Lockstar
Bad Boy Bill and Richard Vission
Bryan Downs
Both after parties are $20 at the door or tickets can be purchased through www.wheelhousefestival.com
Home Page: http://www.wheelhousefestival.com
Event Page : https://www.facebook.com/WheelHouseFestival
Tickets can be purchased at http://www.wheelhousefestival.com/tickets.html use promo code: Mojo