The bearded wizard has done it again. This is by far one of my favorite tracks he has produced. BGWRK is sure to make even the most austere college professor's head bob. The kind of trap to make any booty bounce, even the lunch lady's. Listen below but beware of bystanders busting out in a full on groove.
Do you guys remember Mojostock last year? Well not all of it, but no one can forget Terravita smashing their bass in your face Saturday night. Well you are in luck because they are coming back to Indy this Saturday at The Deluxe @ Old National.
Terravita is Matt Simmers (Production Engineer), Jon Spero (Mic Expert), and Chris Barlow (Mix Master). Together they are a force that has been a hard hitter in the bass scene for over ten years and counting. They have seen all the major transitions that the genre has encountered along the way.
I got the chance to have a phone conversation with Chris Barlow. I asked him a little more about the group and got some of his ideas on bass music and where it is heading. This Saturday should be an amazing show from what he was telling me.
Track Hound: Where did the name Terravita come from? It means living earth right?
Chris: It means earth life. We thought it was pretty cool. We are all earth life, plants are earth life, there's a God force behind everything on the earth and it symbolizes our meaning
TH: What brought you guys together to start creating drum and bass?
Chris: Matt and I were working together DJing, producing and doing events. We were working with one MC and he showed up to a studio session hammered one day. He started telling us we sucked and didn't know how to produce, so we got rid of him and started doing shows with Jon. Although he gets drunk pretty often he has never done that, so we are stuck with him now 10 years later. (Jon is saying in the background "Go fuck yourself")
TH: What is your opinion of the change in bass music now versus 10 years ago?
Chris: We've seen in those 10 years, predominately vinyl sales and printed media, go all the way to MP3 sales exclusively, nobody really presses vinyl anymore. More people give out tracks and we are dealing with the internet which means trends can change really fast. Stuff can get really popular without a huge dollar amount invested. What's cool about that is that fans can speak a bit more about what they like, which is nice, but also sucks because you have everyone who is a critic. Upside to it is you can be getting a lot of plays and shares and getting people to want your music, which builds your social media and makes you popular. It also makes it easier to make the music you want to make, instead of depending on A&R at a label to like it or get positive reviews from critics. It also makes it more possible to get a record store to showcase it so people will buy it. It allows us to be more creative. For instance back when we were doing Drum and Bass, you could only be between 172 and 176 BPM and it had to be a different drum and bass beat. Which is cool, we love Drum n Bass and we are writing a lot more of it now. It's nice to have bass music cycle through dubstep (various forms), even trap, moombahton, drumstep, and glitch-hop. It's all bass music, all in the same family and gives us more freedom musically. It lets us think outside the box with different beat structures and different BPMs. There is only so much you can do in a genre that's been around like 7 years when you are limited to the same perimeters. It's nice to have a change-up. Between the different trends and file sharing it creates a lot less barriers between you and the fans.
TH: On that same note, The EDM scene has seen a growth of a different genre each year the past few years starting with dubstep then drumstep then moombahton, then trap. What do you foresee being the next big thing in EDM?
Chris: It's funny that you just mentioned a whole bunch of genres. When you think of the term EDM, none of those compare to trance and progressive house or even make a dent in EDM. EDM is festival house music. For instance, Swedish House Mafia (vocal progressive house) and Armin Van Buuren (trance). Those genres are still relatively underground. Artists who make bass music, while they are playing big crowds compared to what they were in the past, are still only playing to 2,000 – 3,000 people shows on tours. That's still only like Slayer (metal band) size, which is still underground. Slayer is not a crossover commercial heavy metal by any means. I would say that none of those genres were the next big thing in EDM. That being said, in the more underground genres of EDM that you mentioned, I think the cool thing now is to not actually be of a certain genre. Play a little bit of everything. (Jon is saying "You have a whole artists space coming up"). When you think about an artist like Excision, you go to his show and he will play like 20 minutes of dubstep. The rest of it is electro house, drum n bass, drumstep, and 110. People play all over the place. It's cool because artists sounds can come across in multiple genres not just one at one BPM, that's boring. My prediction is that people will be more free and open with what they do. We will see Drum and Bass come back a little bit and the harder-edge electro House is due for a comeback as well.
TH: You guys have an electro house side project right? Hot Pink Delorean?
Chris: I wouldn't say have, I'd say had. At this point there are no plans for Hot Pink Delorean, we are tied up with Terravita releases and touring and are booked through 2015. Not saying they will never come back, we just had to choose what group to focus on and we didn't like the way some of the electro was going creatively. We didn't want to swim upstream.
.
TH: How do you work together when you all can't be together in every studio session?
Chris: Matt is the main production engineer and Jon does the vocals. We get together when we can and bend stuff around when we have too. Lately we have decided to stop touring by airplane and are doing it by ground, which allows us to all be together. It's allowing us to do a whole new show. We're not Djing these shows, we doing little samplers and playing from remix decks. It's new and a little crazy but allows us to play through a lot more tracks. Right now we are playing through somewhere around 90 tracks in an hour and a half. We are also playing parts of some of those live. It allows us to do that and be together on the road while we are making music.
TH: How do you prepare for your live tours?
Chris: We get together and come up with a set. We try to incorporate what songs go where and practice. We try to incorporate music from other genres including Jimmy Hendrix etc., all different kinds.
"Never write something like "I'm a 16 year old whatever producer from wherever. This is my first song. Can you listen to it?" Don't bother if you're 16, wait six years and send it to me when you're really awesome."
TH: What's your favorite and least favorite thing about being on the road?
Chris: Favorite thing – Getting to play our music in front of our fans.
Least Favorite – Driving and flying and being away from home.
It's a pretty sweet two or three hours a night when you are playing. But when you are sitting in Holton, Kansas at a Days Inn which is the next hotel in 45 miles in both directions and all there is to eat is whatever is at the truck stop, that's our least favorite thing about touring.
TH: If you had to give up music, what would be your go to occupation?
Chris: I have a degree in Entrepreneurship, so it would be something business related. I would probably end up somewhere in the music industry behind a desk instead of in front of the crowd. Jon would probably end up opening a restaurant or a bar. He was in the food industry for a while. I have no clue what Matt would do.
TH: We have been seeing a lot of DJ and Producer schools popping up everywhere. What is your advice for up and coming performers?
Chris: Learn how to make music and learn from as many reliable sources as possible. Never send out your music until it's done and it's as good as the artists that you look up to. If it's not, then it's going to get one listen and people are going to label you in their minds as someone they don't need to listen too. It's hard to shake that label. Try to find the proper channels to get people your music instead of spamming their Facebook or sending them a message on Soundcloud. The people that are worth sending your music to get so much of other peoples music that they just won't even listen to it. You have to get it in the right hands of the right people in the right way. Make sure it's done before you give it to them. Never write something like "I'm a 16 year old whatever producer from wherever. This is my first song. Can you listen to it?" Don't bother if you're 16, wait six years and send it to me when you're really awesome. There's no rush and everyone needs to realize that. Collect as much info as possible before even bothering to move ahead.
TH: You were the headliner for Mojostock last year. Can you share the most memorable thing about that show?
Chris: Definitely the crowd, everyone reacted to every track. We had never been there before so we didn't know what to expect. It was great to see a nice family vibe and the promoters were professional. Sound was good and stage looked nice. We had a great time, the whole thing was great. We had a choice to stick around after we played and we chose to stay for like the whole night. You know the headliner of the festival likes it if they are kicking it by the campfire 10 beers deep by the end of the night.
TH: What super power would you have if you could only have it for 24 hours?
Chris: The ability to give myself more super powers.
Jon: Teleportation, I would be loaded. I would rob every single bank in 24 hours.
TH: What does Terrivita have in store for us in 2014?
Chris: We've got Rituals coming out. We are working with the metal band Born of Osiris, which should be after that. We have some collaborations with Datsik, Bassnectar, La Castlevania, Figure, J. Rabbit, Getter, and the Firepower people. We have so many of our own projects going on, it makes it hard to sit down with people, especially when you start working with something like a metal band. Going forward we are trying to take the act a little more live by the later part of 2014, adding guitars and keyboards.
TH: What can we expect February 1st here in Indy?
Chris: My birthday is February 2nd and I will probably get really drunk, so there's that. It should be really good for Robot Pirate Monkey who is opening for us. You should expect them to really vibe it out. We are going to do our thing with our samplers. You will hear some stuff off of Rituals, you'll hear that Datsikcollab, and a bunch of our new stuff. We are making music as we go, so you might be in store for things we haven't played out before. We are looking forward to getting back there.
We'll there you have it. I hope to see all of you this Saturday night. I am really eager to check out Robot Pirate Monkey and see Terravita perform in their new style. Check out some tracks from both groups below.
Tickets are available here —–> TICKETS!
You can also get tickets from IndyMojo at this week's Altered Thurzday for only $15
After a holiday week I have returned to bring you the freshest of fresh, plus a few tracks I would like to add in that came out on the off week. Play Me has a really good release out today by Divine Elements. Check out the video and the release. Savoy, who I am a huge fan of has a free release out. Crizzly brought out some fire-ass drumstep with his remix of Fuckin' Problems. All the wubs and untz you need in a week, right here on Dirty Mondaze!
*Featured*
Divine Elements
The Ascent EP
Play Me Records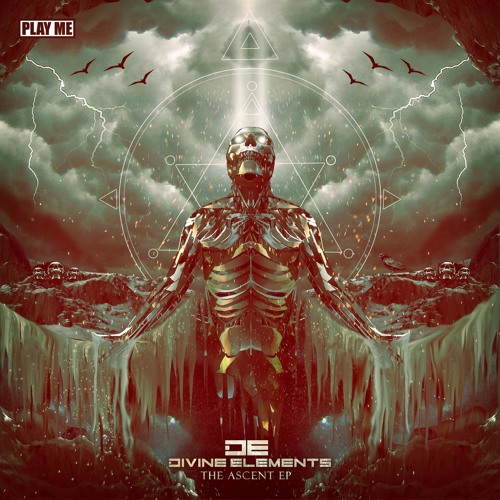 Savoy
Three Against Nature
Free Download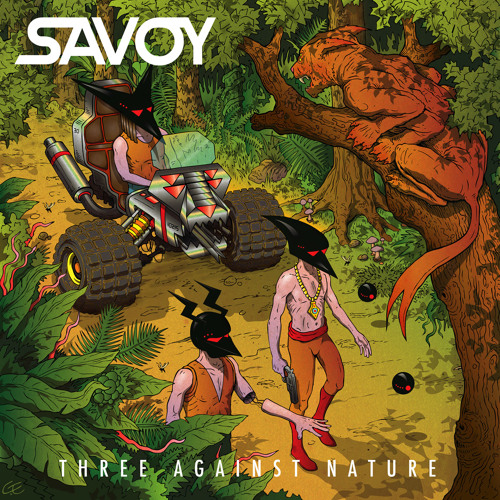 High Rankin
The Rat/Horrorcane EP
Position Chrome


Bree Feats
Buyz Untz
This week has been slow on the cloud. I have a few tracks for you to rage with. The most impressive was Far Too Loud's "Drop The Bomb". The lack of creativity in the recent week has been very disappointing. Where are my producers at? Come with it! I hope to have something better for you next week. Here is what I could scrounge up for you. Enjoy
 Freeness!
Doll Hairs Needed
Grab your headphones and get personal with this week's edition. I have been combing the Cloud that is Sound to bring you the best of the best. Trap is at a standstill right now and I want to know what will be next in the EDM market to see the shine. What are your thoughts? I am very curious what this summer of music will have in store for us. To me it seems that after each passing the direction changes in music changes even if it is just slightly. What genre will reign king by the fall? For now, it's time to turn up!
*Feature This!*
SINGULARITY
HORIZON
PLAY ME RECORDS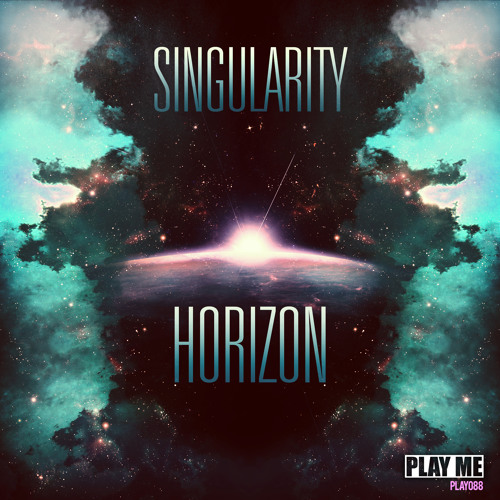 Los Angeles based producer Singularity has just release this monster on Play Me Records. Featuring an array of unique original styles and remixes by FatRat and DCarls. Don't miss him this Friday at The Vogue for IndyMojo's Mojo Radio Spring Celebration.
WE ARE DUSTLA
VARIOUS
DUSTLA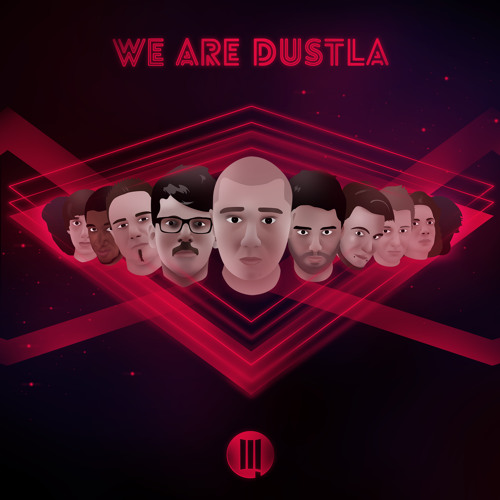 G-9 Collective's own F12 has been featured on this new release from the Belgium label Dustla. F12 is 16 years old and is known as a prodigy for his music production. Since age 14 he has been making some very mature beats. You can also catch his Vogue Theater debut this Friday. The rest of this release is filled with some great new talent. This is a free download so go grab it now!
*Weekly Visuals*
*Free Beats*
*$hit You $hould Buy*
G-9 Collective Session Vol. 8 Ganzarelli
May the beats be back with you! Been a while my saucy bass vixens. Got a new addition to the the blog. Starting a monthly "Vault" section that will be used for tracks I might miss or are sent to me late. If you have something that you think should be shared here, send it my way. A host of face-melting bass is at your fingertips below. The worst day in the world is Monday. These tracks should help you kick the work day's ass!
Video of The Week
May's Vault

Full Track @ https://soundcloud.com/neversaydie/eptic-mastermind-1
Fresh & Free
New To The Market
New Shy Guy Says!
With the addition of a second monthly mix in G-9 Collective's Collective Sessions series, we were able to reach outside of the Collective and bring in house music producer and DJ, Corduroy Mavericks! Please enjoy and share!
Track Listing:
1. Vlada Asanin, Yas Cepeda, Juan Rey – Jazz Machine
2. Steve Bug – No Adjustments ft. Foremost Poets
3. Southland Dj's – WTF
4. Davy Kidd – Get Down Tonight
5. Stefano Ritteri – Nothing Stays the Same
6. Justin Martin & Ardalan – Wheelgunner (dub)
7. Paolo Rocco – Move Body, Move Forward
8. Roundtable Knights & Ogris Debris – Say What?! (Paolo Rocco remix)
9. Oliver $ & Sqim – Hoes
10. Justin Martin – Ruff Stuff (Pimp Squad Edit)
11. Acidkids – Greek Geek (Joyce Muniz & Shanti Roots remix)
12. Chicken Lips – He Not In (Eats Everything Chicken Tits remix)
Artwork by Nicholas Love Visuals:
www.facebook.com/nicholaslovevisuals
All hail the dirty bass beats. Short and sweet this week. Some Dead Audio, Antitrash Jack, and new Au5 for your listening pleasure. Free stuff and stuff you should grab via $$$. I would explain more but ain't nobody got time for that.
DEAD AUDIO
NIGHT OF THE LIVING DEAD AUDIO
BUYGORE RECORDS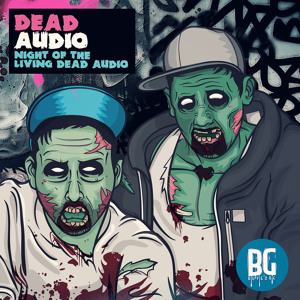 Out Now on Beatport: http://www.beatport.com/release/night-of-the-living-dead-audio-ep/1050689
Dead Audio on Facebook: https://www.facebook.com/wearedeadaudio
Dead Audio on Twitter: https://twitter.com/wearedeadaudio
ANTITRASH JACK
STILL NOT A ROCKSTAR (FREE EP)
HEAVY ARTILLERY RECORDS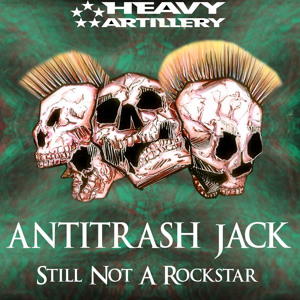 AU5
CRYSTAL MATHEMATICS EP
VIPER RECORDINGS
Au5 is one my top favorite new producers out right now. Check out his new EP available March 24th.
 Freedom of Speech
GET IT! GET IT!
So much great music this week! I have a shit-ton of FREE amazing tracks for you, including an EP. As always there is a plethora of genres to feed your eardrum's cravings. After a few stagnate weeks from the EDM community, the amount of quality this week is a bit overwhelming. Give yourself some time and take it all in. Enjoy
PHACE & MISANTHROP
MOTOR EP (1 & 2)
Neosignal Recordings
 
German Drum&Bass producers Phace & Misanthrop are releasing a two part EP Vinyl. "The release will be split into 2 separate singles. Like we did with the Energy EP series released in 2011, each vinyl single will be limited to 500 copies only; a true collector's item so to speak! As we are no friends of losing many words on describing the music, we simply let the tracks speak for themselves."- Phace & Misanthrop
The release is set to drop March 22nd for digital and April 1st on vinyl. All four tracks are immaculate!
LEDOOM
DVRKNESSOVEREVERYTHING (FREE EP)
PLAY ME RECORDS

 (No $ Required)
 Find It Or Buy It!
With Volume 5 of the G-9 Collective's Collective Sessions mix series, we bring you a long time Breaks and Trance enthusiast, James B!
1. Spencer and Hill – Cool (Afrojack Remix meets Merlyn's Ice Cold Edit)
2. Emma Hewitt – Rewind (Johnny Cage's Mikkas Re-Fork)
3. Ralvero – Spectrum (Baby Anne ReRub)
4. Baby Anne, Dj Hero – Is you is
5. Rebel Sonix vs. Geek Boy and Whiskey Pete – Get on It (Keith MacKenzie Mix)
6. Dj Hero – This Ish is Breaks
7. Sharaz – Too Far
8. J-Trick – Inhale (Keith MacKenzie Mix)
9. Dj Fixx – Sound the Alarm
10. Infiniti – Running Away (Curtis B Cover Mix)
11. Colombo- Keep you Dancing
12. Geon – Astral
13. Sidestep – Closer Feat. Laura Shea (Donald Glaude vs Curtis B breaks Edit)
14. Keeta – Bubbles and Sticks
Artwork by Nicholas Love Visuals:
www.facebook.com/nicholaslovevisuals