High Rankin is a music producer based out of the UK. He has been producing music for almost a decade. A lot of his music career he has spent not only producing tracks, but also creating stems for other producers to use. There are a ton of his sample packs available for download through his own label Rankin Audio.
High Rankin is best described as corky, but cunning when it comes to his personality, He has a wide range of skits and monologues on Youtube. Till recently he had his own podcast which also features comedy mixed with beats. I'd be will to guess that he was probably the class clown type in school.
His releases have hit the charts hard and his style is very unique. Tigerlight has been the featured on many of his releases with her stunning, sexy voice. He has quite the catalog with various genres including Dubstep, DnB, Drumstep, Trap, and more. Armed with almost any flavor of EDM, his lived performance has a little something for everyone.
Newest release The Rat or Horrorcane
One of my favorite tracks is this one with Document One and Tigerlight.
All Free Downloads
https://www.facebook.com/highrankin
https://twitter.com/highrankin
https://www.facebook.com/highrankin
Local Support
jFet
https://www.facebook.com/jFET.Music
SHY GUY SAYS
https://www.facebook.com/shyguysayswhat
https://soundcloud.com/shy-guy-says
INDIGO CHILD
https://www.facebook.com/IndigoChildIndy
https://soundcloud.com/the_indigo_child_89
October 17th
Mousetrap Bar and Grille
$5 cover
21+
Music starts at 9pm
Event page : https://www.facebook.com/events/591609654214703/
Volume 15 of Collective Sessions features our friends from Konkrete Jungle Bowling Green, foi oi oi and What the Bleep! A rare mix from our junglist friends from Ohio, who have been holding it down for the DNB/jungle scene in the Midwest for quite some time! We hope you enjoy!
soundcloud.com/foibleep
www.facebook.com/foibleep
Track Listing:
1. Dubmatix feat. U Brown – Whatchya Gonna Do (Webcam Hi-Fi Wah Do Dem Dub Remix)
2. James Blake & Bon Iver – Fall Creek Boys Choir (Zavid Frost Remix)
3. Harmonic 313 – Dirtbox 04. Roots Manuva – Witness (Modeselektor's Troublemaker Remix)
5. A Tribe Called Red – Look At This
6. Olene Kadar – Yipyippyip (Dave Aju Remix)
7. Bob Marley & The Wailers – Satisfy My Soul (Beats Antique Remix)
8. Dubmatix – Are You Ready Dub
9. Jessie Ware x Disclosure – Running (Slick Shoota Remix)
10. Chrissy Murderbot – The Original
11. Slick Shoota – Jungle Chamber
12. Mark Pritchard feat. Spikey Tee – Manabadman
13. Moresounds – Cannabis
14. Mad Cobra – Shot A Talk (Danny Scrilla Remix)
15. Reggie Stepper – Cu oonuh (Schlachthofbronx Edit)
16. Sub Focus – Last Jungle (CL Moons Edit)
17. Moresounds – Hour Of Doom
18. Addison Groove & Sam Binga – Rzor
19. Eprom – Regis Chillbin (Machinedrum Remix)
20. Villem – Splinter in Your Mind (Break Remix)
21. Ray Keith – Dark Soldier (Bladerunner Remix)
22. Top Cat – Drunken Master (Potential Bad Boy Remix)
23. Tom & Jerry – Lover 2 Lover Remix (L Double VIP)
24. M-Beat – Style (Cool Girl Mix)
25. Chopstick Dubplate feat. Demolition Man – Deya Now
26. Visionary – In This Time
27. DJ Marky & XRS feat. Stamina MC – LK
28. Flatliners & Mental Forces – Make Em Run
29. Fanu – Autumn's Child
Artwork by Nicholas Love Visuals
www.facebook.com/nicholaslovevisuals
Grab your headphones and get personal with this week's edition. I have been combing the Cloud that is Sound to bring you the best of the best. Trap is at a standstill right now and I want to know what will be next in the EDM market to see the shine. What are your thoughts? I am very curious what this summer of music will have in store for us. To me it seems that after each passing the direction changes in music changes even if it is just slightly. What genre will reign king by the fall? For now, it's time to turn up!
*Feature This!*
SINGULARITY
HORIZON
PLAY ME RECORDS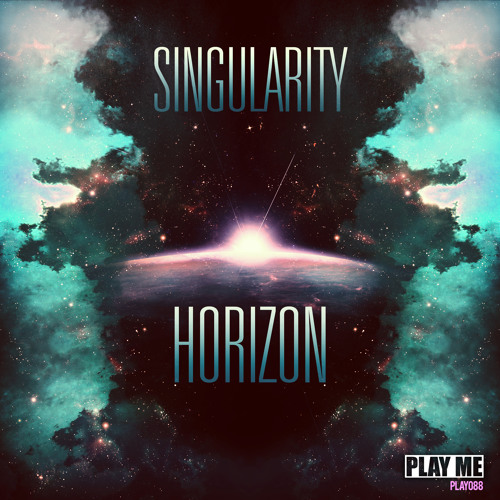 Los Angeles based producer Singularity has just release this monster on Play Me Records. Featuring an array of unique original styles and remixes by FatRat and DCarls. Don't miss him this Friday at The Vogue for IndyMojo's Mojo Radio Spring Celebration.
WE ARE DUSTLA
VARIOUS
DUSTLA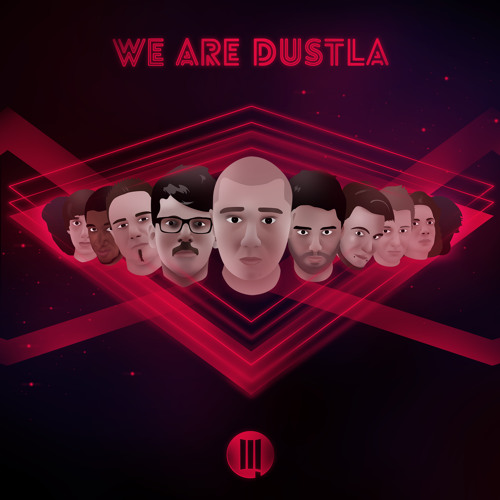 G-9 Collective's own F12 has been featured on this new release from the Belgium label Dustla. F12 is 16 years old and is known as a prodigy for his music production. Since age 14 he has been making some very mature beats. You can also catch his Vogue Theater debut this Friday. The rest of this release is filled with some great new talent. This is a free download so go grab it now!
*Weekly Visuals*
*Free Beats*
*$hit You $hould Buy*
G-9 Collective Session Vol. 8 Ganzarelli
In this 8th volume of the Collective Sessions series, we come out swinging! Check out this heat from Mr. Ganzarelli! Be sure to share with your friends! <3
soundcloud.com/ganzarelli
www.facebook.com/Ganzarelli
Track Listing:
1. Intro
2. Lucky Date – Freak (original mix)
3. Digitalcord – Unexpected pain (original mix)
4. Ftampa – Run Away feat. Mc Ambush (vocal mix)
5. Lucky Date – Fantom (original mix)
6. Far East Movement – Dirty Bass (James Egbert Remix)
7. Alex Mind – Wrong Monster (original mix)
8. Dirtyphonics – Walk in the fire (Schoolboy Remix)
9. Lazy Rich – Brainfreeze (original mix)
10. Wideboys – Addicted 2 The Bass (Lazy Rich Remix)
11. Chrizz Luvly – Out of the cage (Original mix)
12. Dank – Blow Me (Ftampa Remix)
13. Savoy – Kidz (original mix)
14 NWA – Straight outta Compton (Cazzette's ass sniffin hounds bootleg)
15. Chuckie and Junxterjack – Make some noise (Deorro Remix)
16. Slop Rock feat. Whisky Pete – Super Dope (Gigi Borocco Remix)
17. Far Too Loud – Firestorm (original mix)
18. Haydan Hoffman – Girls Girls Girls
19. Lazy Rich and Hirshee feat Amba Shephard – Damage Control (original mix)
20. Awolnation – Sail (Borgore pop the sweating I'm sailing remix)
Artwork by Nicholas Love Visuals:
www.facebook.com/nicholaslovevisuals
Here is the 1st in G-9 Collective's new mix series, Collective Sessions! Volume 1 features a mix from one of Indiana's top bass music producers, jFET, who is giving us his very 1st studio mix! Enjoy and share with your friends so they can enjoy it as well!
http://soundcloud.com/g9collective/collective-sessions-vol-1
Track Listing:
1. K+Lab – Need To Know (Blunt Instrument Remix)
2. Pegboard Nerds – Fire In The Hole
3. Beat The Beast – She Got Me Dancing
4. Mashur & Kevlar – Too Much Pressure (Artem Zlobin Remix)
5. jFET & The Indigo Child – Bukkake Party
6. Tut Tut Child – Card Shark
7. Urban Assault – Drop The Bass
8. jFET – Bass Munchin'
9. Virus Syndicate & Skism – Like This
10. Breathe Carolina – Hit and Run (MUST DIE! Remix)
11. Zomboy – City 2 City Feat. Belle Humble
12. jFET – Get Naked vs. jFET – Celestial Cemetery
13. Dirty Dog – Selecta
14. N'Chyx – Skankin Shoes (ENiGMA Dubz Remix)
15. jFET & Bass Technician – Who Am I
16. Spag Heddy – Like A B055
17. jFET & Neal Zen – Baby Come Back
18. jFET – 2D
19. PSY – Gangnam Style (Tim Ismag Trollmix)
20. Noisia – Diplodocus (Kill The Noise Remix)
21. Noisia – Bug Hunt (Noisia Remix)
22. Monsta – Holdin' On (Skrillex & Nero Remix)
23. Sub Focus – Tidal Wave Feat. Alpines (Single Edit)
24. Bcee & S.P.Y. – Is Anybody Out There (Friction & K-Tee Remix)
Artwork by Nicholas Love Visuals!
http://www.facebook.com/nicholaslovevisuals
We can usually count on Cyberoptics dropping a mix about once a year, and he doesn't disappoint with the latest in his Megatron series: Megatron 666

** DOWNLOAD HERE **
Tracklist:
1. Cyberoptics – The Artifact
2. Reso – Half Life
3. D-Jahsta – The Awakening
4. Mantis & Getter – Ravin'
5. Vaski – Mars
6. Cooh – Armeny (Chaosphere Remix)
7. Megalodon – Mercy Killing VIP
8. Sub Antix – Hypnotoad VIP
9. Cyberoptics – Bolse
10. Phantasma – Come To Me (Sub Antix Remix)
11. Fable – Inside
12. Snarebox – Bounce
13. P0gman – Clocked It
14. Nicksn – Duplicate (Ft. MC Swift)
15. Vaski – Percolator
16. Black Sun Empire – Inpeak (Telekinesis Remix)
17. Triamer & Effect – XY Emotions
18. Cyberoptics – POD
19. Total Recall – Dosage (Cyberoptics Remix)
20. Cyberoptics – Eternal Shade
21. Akira Yamaoka(Silent Hill) – Promise Reprise (Cyberoptics Bootleg)
22. Cyberoptics – Cursed
23. Cyberoptics & Sub Antix – The Verdict
24. Mantis – Turbine
25. Perfecta & Save The Rave – Pill U (Static Function Remix)
26. Liquid Stranger & Excision – Get To The Point (Cyberoptics Remix)
27. Koopsta Knicca – Voodoo Village Outro
Cyberoptics will be returning to Indianapolis, to play Altered Thurzdaze at The Mousetrap, February 7th! Stay tuned for more info!
At the end of the Summer, we threw out a challenge to all area DJ's, asking them to submit a new mix to us, to be reviewed blindly by a panel of judges and scored/ranked accordingly, to determine a winner. (See full info here)
After a few weeks of listening, scrutinizing, and 2 rounds of scoring, we are ready to provide you the results.
1st, I want to introduce you to the panel of Blind Judges:
Rudy Kizer – DJ, Radio/TV host of Hit the Decks, Writer, Blogger.
Shannon Burton (aka Steady B) – Veteran DJ, producer, promoter
Richard Arima (aka Jangatha/JFet) – Veteran DJ, Producer, Sound Engineer
Danielle Look – Indymojo.com Music Editor, writer, reviewer, interviewer
Matt Duncan – Indymojo.com Music Blogger
I recused myself from the panel, as I was the only person who knew the identity of the submissions.
Each judge was given CD copies of all the mixes, marked only with numbers, and asked to rank the mixes based on quality of mixing, track selection, flow, and overall listenability.
Rudy Kizer on the Final 5: "Outstanding by final five – hair thin separation between them."
– I personally felt the same way, and because of this, all 5 finalists will be receiving high-visibility gig opportunities in the near future.
That said, here are your FINAL 5, in the order in which they were scored, complete with fan page links and downloadable mixes:
1. Ganzarelli (Chris Ganz)
http://www.facebook.com/Ganzarelli
http://soundcloud.com/ganzarelli

Judge comments:
Shannon: "High energy, consistent, good closer or a energy builder spot, good track selection"
Rich: "Hype, pretty decent mixing. Very intense, good club music"
As the winner, Ganzarelli will be receiving the grand prize, as outlined in the contest:
- Headlining slot at Altered Thurzdaze.
(on a mutually agreeable date)
- $100 cash
- Potential to open for a national act at one or more of Indymojo's events.
2. Landerz (Michael Scantland)
http://soundcloud.com/landerz
http://www.facebook.com/DJLanderz
Judge comments:
Shannon: "Good track selection, Feel Good vibe, a mix of underground and crossover could a appeal to new heads & old."
Rich: "Well programed"
Duncan: "Decent mixing I was impressed but not obsessed"
3 (Tied). ShearGenu1s (Justin)
http://www.facebook.com/ShearGen1us
http://soundcloud.com/gen1us
Judge Comments:
Shannon: "Sounded fun"
Rich: "Good mixing, doesn't really build until the end which is pretty hot. Good programming"
3 (Tied). Kyu-Bik (Brady Kennedy)
http://www.facebook.com/kyubik
http://soundcloud.com/kyubik
Judge Comments:
Rich: "Good recording. Well programmed and mixed."
5. Willie Grimez
http://www.facebook.com/WillieGrimez
http://soundcloud.com/willie-grimez
Download: http://www.mediafire.com/?bt28vv568o67030
Judge Comments:
Shannon: "Mixing was great, Analogue. Felt this was the best mix"
Rich: "Good mixing and flow. Old school.
I want to take a moment to thank everyone who submitted mixes! I'm glad I wasn't a judge, as I personally liked most of the mixes in some way or another. Unfortunately, as it goes with contests, we have to have a winner of some sort. As mentioned above, the top 5 (one of which was previously completely unknown to me) are now on the radar, and will likely find their way onto an Indymojo lineup in the near future.
I'd like to extend a heavy thank you the judges for their time. They each sat down and gave them all several listens, ensuring a proper ranking.
I can see this becoming something we do on a semi-regular basis; perhaps once a quarter, to help turn up fresh talent, as well as get more DJ's to put out new mixtapes, and give opportunities to those who may be getting overlooked. Stay tuned for more!
History
   When Matt Ramsey moved to Indianapolis from Memphis, he noticed there wasn't much consistency in the EDM scene. Admittedly, he wasn't very connected at the time, but when him and his wife Laura would go out, a majority of the EDM-based venues would be sparsely attended. For his birthday one year, one of his friends was hosting a party at the Ugly Monkey. They went, and took a group of friends that came in from out of town. The gang wasn't into it, so they floated over to Therapy (a club know for its EDM nights). When they arrived, they were pretty much the only patrons. He did however get to take his friends on a tour of the venue, and It made him realize that Indy needed something.
    A few months went by, and Matt was contacted by a friend from Memphis about a rave he was playing in Indy. Matt hadn't heard anything of the rave. Out of curiosity (and to support his friend), he rounded up a group of friends and went. It was an all ages event at an out of the way venue on the east side of town, that ended up being a duplex house. The entire place wreaked of intense cat urine, and it was flooded with 15-16 year old kids. It was practically unbearable, but they stuck it out to support his friend. DJ time slots were unorganized, the whole party was a mess. Embarrassed for his friend that had drove from Memphis for such a terrible party, Matt was given the motivation he needed to become an active participant. He was determined to bring his friend back to a better party. To this day, he still calls that party "The Cat Piss Party".

In August that same year, Matt Threw his first event entitled Ignition Sequence. The lineup included Singularity, Sky Patrol (both friends from Memphis), and local record store owner Seth Nichols. The cover was cheap but included out of town talent. He printed flyers, and painted the town the best he knew how. They decorated the venue with an inflatable planetary system, and bought a bunch of glow sticks to give away. With about 100 or so in attendance, it didn't quite reach it's goal. However, the fact that they were able to bring so many non-scene folks to Therapy, gave them something to be happy about. He knew he needed a new approach.
In the spring the following year, between jobs, Matt decided to take another stab at it. With a new mindset, he found a cheaper/smaller venue, procured a sponsor, and used social networks (IndyMojo being one) to promote the event. He started flyering everything and anywhere possible, befriending people, and introducing himself to people like Jason King (Owner of IndyMojo). Before long he started to understand the intricacies of the scene a little better.
By his 3rd event at Bently's (a small bar in Fishers), Jason King of IndyMojo expressed interest in collaborating on events at a new venue. With that, G-9 Collective moved on from Bently's and joined IndyMojo as they started a new monthly series at Tru Nightclub. The 1st, was named Solstice.
After Solstice, Jason King donned Matt Ramsey the Promotions Director of IndyMojo. Matt decided to keep the G-9 name as a seperate arm of IndyMojo focusing on the EDM experience. He gathered a crew together and started branding new talent and promoting them. They helped put together the first EDM stage at a Mojostock in 2010, and shortly after started Altered Thurzdaze at the The Mousetrap Bar and Grill
Fast forward to 2012, and you can see G-9 Collective has grown into quite the army of talented ninjas, with not just DJ's, but producers on various national labels.
The Collective
The talent of G-9 collective are what Matt tends to call his "ninjas"  and are a wide variety of tastes. The collective in itself are some of the best talent Indy has to offer and the list not a short one either. Here is a glance at each one in the collective.

Brian Summers – Electro-House/Breaks/Hip Hop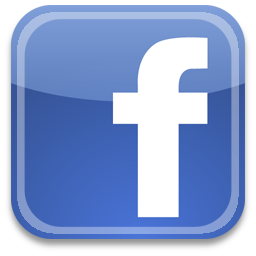 If we could only use one word to describe Brian Summers when he is on the decks, that word would be "HYPE". This HYPE you can believe in because he will keep you jumping from start to finish! He has become one the freshest up and coming Dj's to hit Indianapolis. With his BANGIN funky electro house style, blended with a touch of hiphop flavor, he gains new fans with every show. Brian is a very energetic Turntablist who loves to scratch and interact with his crowd. He will grab your attention when the needle hits the record and hold it there until the show is over.

Ed Trauma – Dubstep/Glitch/Hip Hop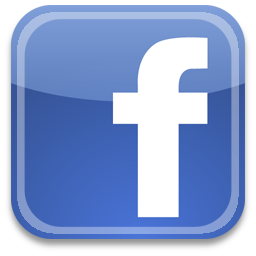 Ed Trauma, an Indianapolis based Future Music DJ and producer since 2000, affiliated with the G9 Collective, Heavy Gun and SCS, has recently released Purple Midwest on IQ Entertainment. Mixed a project with Freddie Bunz and Grey Granite, titled "Electric Kool-Aid Experiment," that was released exclusively on Indymojo.com. Gaining much recognition for his style of shaking the dance floor across …the Midwest, Ed Trauma's ADHD approach to quick mixes will keep any party moving, while leaving the audience craving more. Constantly editing and remixing tracks for his live shows, Ed Trauma continues to raise the bar for up and coming Dj's.

Eurotrash (Glasgow, UK) – Progressive (House/Breaks/Trance)
A veteran of both the original UK and now US prog scene, Doug has witnessed 1st hand, the evolution of dance music over the years. After cutting his teeth in the US on the deep and talented Memphis house scene, Doug rides the spectrum of Progressive House/Breaks, and Tech Trance.

Gizzmo – Drum & Bass/Dubstep
After emerging from the comet that brought him to earth Gizzmo found a pair of turntables. Little did the people of Earth know that their world had changed. From that point on he proceeded to tackle any form of decent electronic music (i.e. NO TRANCE) and perfect the mixing of it. He can be found anywhere there are Subarus racing or Beats bumping. DO NOT get him wet and DO NOT feed him after midnight.

Hollow Point – Drum & Bass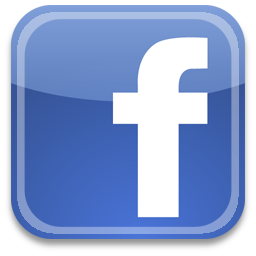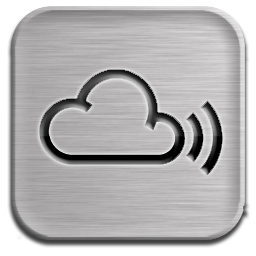 Hollow Point is making moves and rising through the ranks of Indianapolis's elite bass-heavy DJs. His style makes sure to keep the audience moving with thick basslines and he always has something for everyone. Now teamed up with Indymojo/G-9, the sky's the limit for this dancefloor-friendly DJ. Catch him every week on his online radio show, Wednesday nights at 9pm ET hosted by www.boost.fm

James B. – Progressive Breaks/House/Trance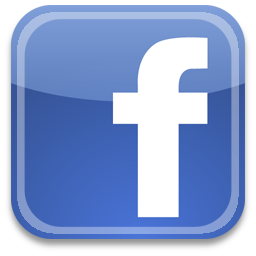 Having over 10 years of djing experience, James Brooks is one to make any crowd move on the dance floor. Beginning as a Trance only Dj he now entertains by playing many genres. He has shared the stage with many headlining acts including Cosmic Gate, Woody McBride, Icey, Fixx, Dara, and Shortee. You may have seen James at many places in the Midwest including Chicago, Kentucky, Ohio, and of course all over his home state of Indiana.
When James Brooks is seen displaying his skills and mixing sounds… It is not to be missed!!!

Jangatha – Jackin House
Aquasound/Pin Up/Molacacho/Guest House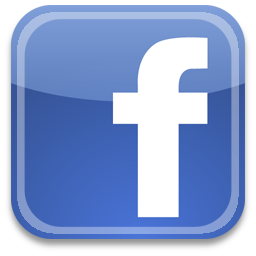 After a decade behind the decks hitting up parties from coast to coast, Jangatha's production has recently hit the underground house scene. He has released tunes on some of the best house labels, sharing the roster with countless veteran producers. Known for his crispy clean production, thick sound design, unique genre blending, and sharp funky shuffles, his tunes have also been getting rotation by some of the house greats, such as Dj Dan, Mark Farina, Johnny Fiasco, and Colette. With loads of remixes and original EP's slated for digital & wax release this coming year, you will likely be hearing about him more and more for years to come.

Jeremy Daeger (aka That Guy) – Breaks/Hip Hop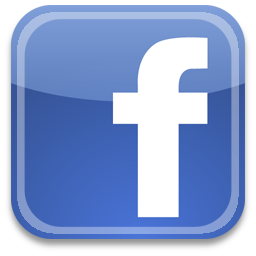 For 10 years Jeremy has been tearing up the dance floors all over Indy. He found that mixing hip-hop with breakbeat really got people out of their seats and shaking their asses. Jeremy has played along side of DJ Icey, Baby Anne, and the Breakfastaz just to name a few. He is not one to leave the dance floor empty. Hard hitting, in your face, breaks with a smile.

jFet – Dubstep/Complextro/Moombahton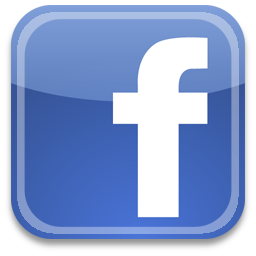 The jFET Project began in early 2011 by Producer / DJ "Jangatha." After over 50 house music releases on some of the most respected labels in both digital and vinyl format, the need to seek fresh sounds was instilled and inspired by the edgy bass music arena. The focus is rather simple, to push fresh hype sounds in any BPM it fits with best. jFET's sounds have been catching on quick. His debut EP… reached #15 on the Beatport Dubstep Release charts, and caught the attention of several respected blogs including The Untz. 2012 should be a big year for jFET, as many more EP's and remixes are scheduled for release on some of the hottest and established dubstep labels. With support from national touring acts such as Figure, Urban Assault (Faust & Shortee), and Reid Speed, we will likely be hearing much more to come from this barely year old project. jFET: Intergalactic Hitman / Producer / Performer.

Kodama – Dubstep/Electro House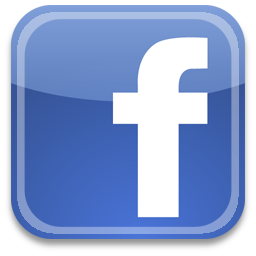 With nearly 10 years of DJ experience, Kodama's musical preference has touched all spectrums of electronic music. Performing under a life-long nickname, Kodama embodies the exuberant and jovial tendencies of the mythical tree spirits he shares a title with. These characteristics, paired with a healthy dabbling in many sub-genres of electronic music, come together to produce an invigorating symphony of sound.

kyü-bik – Multi-genre EDM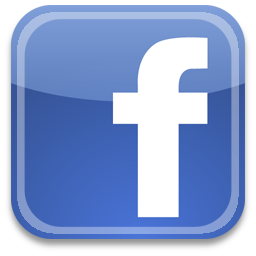 kyü-bik has been passionately DJing for 6 years now and has no intentions of slowing down his ambitions anytime soon. His journey into the world of EDM music dives deep as he strives to dig endlessly for the most passionate and rhythmical music the circuit has to offer.

L810C – Electro-House/Breaks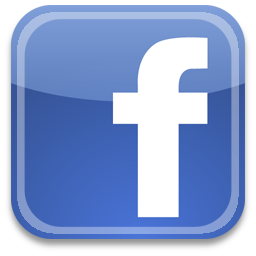 L810C (Ryan White) has been rockin the underground party circuit for years and he's ready to step up and indoctrinate Indianapolis with a little taste of his hard hitting electro breaks style, which includes heavy bass lines and catchy rhythms that make people get up and dance. Influenced by acts such as Stanton Warriors, Jackyl and Hyde, Prodigy, and Glitch Mob, Ryan is sure to bring something extra special to the stage.
Mutiny – Dubstep/Drumstep/Drum & Bass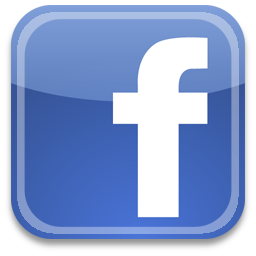 When DJs Kodama and Hollow Point decided that 2 turntables just weren't enough, Mutiny was born. Calling the Mousetrap home on Altered Thurzdaze, these pirates crush the dancefloors with their bass cannons. Keep an eye on these bassy buccaneers as you'll hear everything from dubstep to jungle and everything in between.

Neighbz – House
Neighbz discovered his love for electronic music in the late 90s early 2000 era thru the Saint Louis, MO rave & club scene while attending college there. Currently, Neighbz now resides in downtown Indianapolis, IN. He started making appearances in 2010 at local events such as Keepin' it Deep, Juxtapose, and Indymojo/G9Collective parties playing a mixture of Deep House, Soulful House, and Lounge. No matter what the venue Neighbz smooth mixing & sexy beats always brings that underground House Music vibe!

Psynapse – Dubstep/Drum & Bass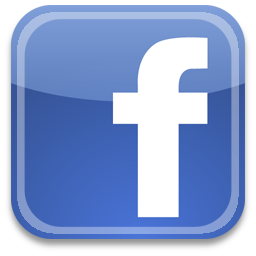 Nicknamed "Dubstep Jesus", this messiah is arguably the most prolific Dubstep DJ in Indianapolis. A Juxtapoze regular, Psynapse likes to lead his congregation through a web of dirty bass-lines and womp wobbles that can convert even the casual listener into a fan. Through natural humility and notable talent, Psynapse has certainly made a name for himself this year playing at Underground Sound, headlining festival stages at Mojostock and Oranje, not to mention the many one-offs, after parties, and monthly/weekly residencies with Indymojo/G-9 Collective, Juxtapoze (Indy), and Perpetual Entertainment (Fort Wayne). He's not one to be taken lightly.

Renna (NYC) – Liquid DNB, Brasilero, Ragga
Originally a NY native, Renna brings the positive vibes through with a heavy focus on liquid, ragga, and soulful house vocals layered over drum and bass. He's been part of the scene in both NYC and DC for over a decade. Expect a mix of lighter feel-good vocal tracks along with solid dancefloor smashers to keep things moving for you true heads out there.

Rudy Kizer – Pretty much everything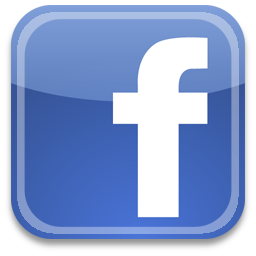 Coming of age in the Chicago area, Rudy was inspired by the legendary "Hot Mix 5″ radio mixers. His seasoned ear for good music and years of eclectic programming experience informs his floor-moving mix of electro-house, breaks, dubstep, and drum-and-bass. Rudy has opened for Paul Van Dyk, DJ Dan, Bad Boy Bill, DJ Icey, and many others. Rudy is the host and producer of "Hit The Decks," an alternative dance program on WRZX (X103), Sundays from 10 p.m. till 12 midnight.

Shy Guy Says – Ghettotech/Glitch Hop/Dubstep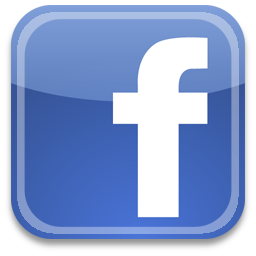 SHY GUY SAYS is an electronic music producer and performer straight from the Mushroom Kingdom, an 8bit villain ready to destroy any party at any time and somehow leave his victims wanting more. His eclectic, yet upbeat and danceable sound can best be described as a mixture of Hip Hop, Glitch Hop, Electro, Down-tempo House, Drum Step, and Ghettotech. It's know for its heavy rhythmic swagger, …yet at the same time can be lush and loaded with dirty synth bass sounds, warm ambiance, and 8-bit glitches. His upcoming first full length album "The Technolocaust" is a self written, engineered, produced, and personally distributed project. His upcoming mixtape "Level 2″ will feature various outtakes from The Technolocaust sessions as well as new previously unreleased material. Stay tuned for announcements on tentative release dates in September of 2011. The man behind the mask, Jarrod Linne, currently collaborates and resides in Bloomington, Indiana.

Singularity (Memphis) – Progressive (House/Breaks/Trance)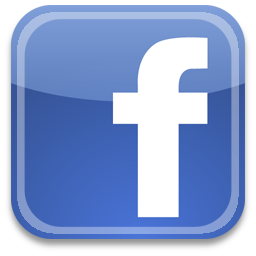 A 10 year veteran of the deep and talented Memphis DJ pool. He supplies the dance floor with a steady stream of harmonically mixed progressive house and breaks tracks. His ability and enthusiasm with the evolving tools of the digital mixing world elevate him beyond mere DJ status.

Wes Clay – House/Techno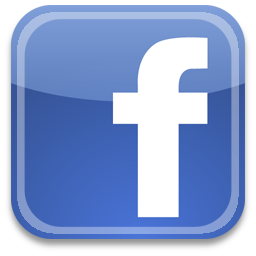 With an intense attention to detail and an elaborate library of electronic music and personal productions, Wesley Clay incorporates both the technical and collective sides of DJ culture. His collegiate background in audio engineering, MIDI programming/digital synthesis, and live sound reinforcement all contribute to his choice and selection within the studio and DJ booth. Wes exhibits an impenetrable style of mixing and blending within his performances which compliment his confidence behind the decks. His consistency and commitment endures to a degree of always impressing his audience and individuals alike.
Along with New inductees this week:
Ganzarelli – Multi-Genre EDM
With over ten years of experience behind turntables Indianapolis based dj, Ganzarelli, is a lover of all types, of music but his love for hip hop and bass music is what drives him. Teaming up with local hip hop artist Brad Real in 2010, they have dropped knowledge all over indiana and parts of chicago. Ganzarelli's solo sets are something not to miss though. Playing heavy bass lines and driving tempos, coupled with high energy given to any crowd, he definately puts on a show. Expect more to come from him.
INDIGO CHILD – Dubstep/Drum and Bass
A 23 year old dj and producer born and raised in Lancaster, PA, a few years ago moved to Indianapolis IN. Started out djing house and breaks and within the last 4 years begun spinning dubstep, and has recently started producing his own tracks.
F12 – Bass Music
A producer from Indiana into many genres ranging from Electro House & Dubstep to Glitch Hop and Neurofunk. With upcoming songs of the Neuro flavor, prepare to have your face melted by some sick material. Changing up the styles on almost every track, this producer is gaining more and more support from big artists. Support from: Taylor Thomas, Distantt, Qarrell, Compact Disco, JFet, Kursa, HyJax, Kon
ec, Gaz, Mouldy Soul, and many more.
It's no secret that we do a lot of events and book a lot of talent over the course of the year. But we can admit there can be holes in the system in which we use to book said talent, and many budding artists and DJ's could be getting overlooked. This is why we want to put together a Mixtape Competition, with blind judging, so there's no playing favorites, no spam, no complaints. (Who am I kidding? There will always be complaints – but you get the idea).
Winning Mixtape will be awarded:
- Headlining slot at Altered Thurzdaze.
(on a mutually agreeable date once winner is selected)
- $100 cash
- Potential to open for a national act at one or more of Indymojo's events.
(depending on coinciding music genre that makes sense for available headliners, mutual agreeable date, and some restrictions apply)
- Second Place and Runner Up entries will be considered for future bookings as well.
We want to set a few simple guidelines:
1. Create a new mix (45-60 minutes in length).
All genres welcome – PLEASE NO TOP-40. Be creative. Don't insert anything that will reveal identity, such as a name drop.
2. Put it on an unmarked CD/Audio quality disk.
3. Give the disk to me (Matt Ramsey – You can find me at any Indymojo event) by September 15th. < ~ Deadline
Disks will be assigned a number and securely logged in for identification purposes after the judges have ranked them accordingly.
Judging:
- Entries will be duplicated and given to 3-4 judges of various music tastes and experiences, who have no knowledge of the entry creators. Judges TBD.
- Judges will rank the entries based on track selection, originality, and technical ability.
- Winner will be announced by October 1st.
Today we celebrate two years of Altered Thurzdaze with Ajapai from Japan. Next week is Signal Path. This is a big night for IndyMojo due to Altered being a major contributor to the success and growth this night has given the scene and for Mojo over the course of the past two years. There is just not your run of the mill dance night. It hosts talent from all over the country and now all over the world. Come join us tonight to celebrate the memories we have shared and the friendships we have made. This would not be possible without you guys. This is our thank you to you.
The History
2 years ago this month IndyMojo had the opportunity to expose Indianapolis to more music. Located at The Mousetrap Bar and Grill (56th and Keystone) every Thurzday has now become the biggest EDM weekly in the area. Showcasing local and national talent each week and only growing more and more in size. "The idea was sparked as we were gearing up for Mojostock 2010 (2nd Mojostock, and the 1st that included an EDM stage). We could see the cross-pollination of the jam and electronic scenes in the festival circuit and saw an opportunity to do something similar in Indianapolis. With us (Matt Ramsey and Jason King) being fans of both scenes, it made a lot of sense. The Mousetrap wanted us to come in and do more things, so when the opportunity presented itself, we decided to see what we could do to grow both scenes from the home base of the jam scene" – Matt Ramsey (Promotions Director IndyMojo)
Well that idea has made a heavy impact on the scene we have in Indy today. If it were not for Altered Thurzdaze who knows if we could have seen the acts we have today and at the price of just $5 for national and international headliners. Most nights are free entry for all. Only when Mojo started bring in bigger act did they actually have to start charging at the door. This also opened the door to bigger names in the scene. The night started as a bi-weekly and then started to be weekly after time and alternating between jam bands and edm nights. After the realization that EDM was becoming the more popular of the two, the focus shifted directly towards it.  Bringing you high quality production each week. Growing into pack houses at every major event and on some local nights as well, made it something we could never have imagined.
The Talent
 
The main residents at AT have been pretty much the same throughout the course of the 2 years. Psynapse, Kodama, and Hollow Point were the first residents to take the stage at the Trap on August 5th, 2010 at the first Altered. Kodama and Hollow Point are still to this day the main residents each week and have become very popular names, even regionally as their duo name Mutiny. Cyberoptics was the first national headliner to play an AT. Mojo wanted to see what it would take to get people attention so they did it with free entry. Ever since then the shows have gotten bigger and bigger each month. When bringing Heyoka they had to start charging a cover, but at a mere $5. In March 2011, the Heyoka show was the first major show I attended. The place was packed, I had never seen the Trap so busy.
 The next big show to come was Claw of Hulk.The crowd was more intense than ever before. Lines at the bar were overwhelming and the lights and sound were the best I had seen in years. I actually was dancing so hard my knee popped out of socket and had to leave the show early. Around August of 2011 I joined up with IndyMojo and became a part of this great night every week. The next big show in 2011 was old school Drum and Bass DJ Odi. It had been 10 years since I last saw him and it was just as magical as I remembered back then. Many of the shows in 2011 we local and regional acts. AT paved the way for a lot of talent to get future bookings elsewhere. As the popularity grew so did the shows. 2012 has been a staple for just that. The Highlight of that year for me was most definitely the free Crizzly show. To me this was just crazy that someone this big could be playing a big show for free. Following that show was Elliot Lipp and Samples. Mojo is notorious for bringing you the best bass music at a fair price.
2012 brought a whole new crop of talent to the Trap. Starting out the year with famous breaks DJ Curtis B and then casually into festival sensation Ana Sia. The train didn't stop there with BARE hitting the trap the 1st of March. That show was the biggest show to date at the time. Now that seems like not as big of a deal with what came after whats to come.
This year's acts have also included Secret Panda Society, NastyNasty, and Sluggo. With Dieselboy, Elite Force, and LTJ Bukem still to come. . The heart of it all is Thurzdaze and the family it has created within the regular goers. The people are the biggest part of what makes this night so unique to any other. There is a strong net of people who never miss a Thurzday if they can help it and that is what drives Mojo to keep doing this. Without the love and support of all the beautiful faces each week it wouldn't be the same. Thank you all for the support you have given this night each and every week.
You should plan to see more amazing Altered Thurzdaze the rest of this year and in 2013.