For volume 16 of our Collective Sessions mix series, we snagged none other than Indy's own techno guru, Adam Jay! Listen, Share, Download, Enjoy!
@soundcloud.com/adamjay
www.facebook.com/adamjaymusic
Track Listing:
The contents within this mix are G-14 Classified, and cannot be shared with the general public.
Artwork by Nicholas Love Visuals
www.facebook.com/nicholaslovevisuals
In this 8th volume of the Collective Sessions series, we come out swinging! Check out this heat from Mr. Ganzarelli! Be sure to share with your friends! <3
soundcloud.com/ganzarelli
www.facebook.com/Ganzarelli
Track Listing:
1. Intro
2. Lucky Date – Freak (original mix)
3. Digitalcord – Unexpected pain (original mix)
4. Ftampa – Run Away feat. Mc Ambush (vocal mix)
5. Lucky Date – Fantom (original mix)
6. Far East Movement – Dirty Bass (James Egbert Remix)
7. Alex Mind – Wrong Monster (original mix)
8. Dirtyphonics – Walk in the fire (Schoolboy Remix)
9. Lazy Rich – Brainfreeze (original mix)
10. Wideboys – Addicted 2 The Bass (Lazy Rich Remix)
11. Chrizz Luvly – Out of the cage (Original mix)
12. Dank – Blow Me (Ftampa Remix)
13. Savoy – Kidz (original mix)
14 NWA – Straight outta Compton (Cazzette's ass sniffin hounds bootleg)
15. Chuckie and Junxterjack – Make some noise (Deorro Remix)
16. Slop Rock feat. Whisky Pete – Super Dope (Gigi Borocco Remix)
17. Far Too Loud – Firestorm (original mix)
18. Haydan Hoffman – Girls Girls Girls
19. Lazy Rich and Hirshee feat Amba Shephard – Damage Control (original mix)
20. Awolnation – Sail (Borgore pop the sweating I'm sailing remix)
Artwork by Nicholas Love Visuals:
www.facebook.com/nicholaslovevisuals
After the attention and what I would call "success" of the last blindly judged mixtape competition, we decided to put a second one together. This time, with a bigger prize at the end – MOJOSTOCK!
It's no secret that we do a lot of events and book a lot of talent over the course of the year. But we can admit there can be holes in the system in which we use to book said talent, and many budding artists and DJ's could be getting overlooked. This is why we want to put together a Mixtape Competition, with blind judging, so there's no playing favorites, no spam, no complaints. (Who am I kidding? There will always be complaints – but you get the idea).
Winning Mixtape will be awarded:
- Mojostock Booking (Main stage – Date/Time Slot TBD)
- Headlining slot at Altered Thurzdaze.
(on a mutually agreeable date once winner is selected)
- $100 cash
- Potential to open for a national act at one or more of Indymojo's events.
(depending on coinciding music genre that makes sense for available headliners, mutual agreeable date, and some restrictions apply)
Second Place Prize:
– Mojostock Booking (2nd EDM stage – Date/Time Slot TBD)
– Altered Thurzdaze booking (date TBD)
Runner Up entries will be considered for future bookings as well.
We want to set a few simple guidelines:
1. Create a new mix (50-60 minutes in length).
All genres welcome – PLEASE NO TOP-40 commercial crap. Be creative. Don't insert anything that will reveal identity, such as a name drop.
2. Put it on a CD/Audio quality disk. (Markings are ok, as I will burn blanks)
3. Give the disk to me (Matt Ramsey – You can find me at any Indymojo event) by March 21st. < ~ Deadline (Extended to the 21st)
*For regional mixes, contact me for mailing information.
Disks will be assigned a number and securely logged in for identification purposes after the judges have ranked them accordingly.
Judging:
- Entries will be duplicated and given to 5 judges of various music tastes and experiences, who have no knowledge of the entry creators. Judges TBD.
- Judges will rank the entries based on track selection, originality, and technical ability.
- Winner will be announced by April 20th.
GOOD LUCK!
2013 is already off to a bang! Lots of events, lots of ideas, lots of promising things on the horizon! We'd like to add to these things with Volume 3 of our Collective Sessions mix series! We are very happy to bring you an exclusive from Hit the Decks Radio/TV host and long time pillar of the Indianapolis EDM Scene, Rudy Kizer!
Track Listing:
1. The Presets – Promises (Lifelike Remix)
2. Seamus Haji & Big Bang Theory – Hold It Now! (Old School Mix)
3. DJ Dan & Tjr – Jacked Up Funk (Original Mix)
4. Lee Mortimer & Laidback Luke – Strobelight (Original Mix)
5. Fedde Le Grand – RAW (Original Mix)
6. Manuel De La Mare & Mike Vale – So What (Original Club Mix)
7. M83 – SteveMcQueen (SomethingALaMode Remix)
8. Trent Cantrelle – I Want A Freak (Koen Groeneveld Remix)
9. Disco Dice – Party People (Disco Dice 2k12 Re-Edit)
10. Ted Nilsson, Garrett & Ojelay Feat. Mr. Maph & Simone Lisa – Think About You (Original Mix)
11. Fatboy Slim – Everybody Loves A Carnival (the Cube Guys & Analog People in A Digital World Remix)
12. Electric Soulside – Barbarella (Meat Katie Remix)
13. Firebeatz – Disque (Original Mix)
14. Donna Summer – I Feel Love – DJ MEME Remix
15. Phunk Investigation – Another Opportunity (Original Mix)
16. The Rolling Stones – Doom and Gloom (Benny Benassi remix)
History
   When Matt Ramsey moved to Indianapolis from Memphis, he noticed there wasn't much consistency in the EDM scene. Admittedly, he wasn't very connected at the time, but when him and his wife Laura would go out, a majority of the EDM-based venues would be sparsely attended. For his birthday one year, one of his friends was hosting a party at the Ugly Monkey. They went, and took a group of friends that came in from out of town. The gang wasn't into it, so they floated over to Therapy (a club know for its EDM nights). When they arrived, they were pretty much the only patrons. He did however get to take his friends on a tour of the venue, and It made him realize that Indy needed something.
    A few months went by, and Matt was contacted by a friend from Memphis about a rave he was playing in Indy. Matt hadn't heard anything of the rave. Out of curiosity (and to support his friend), he rounded up a group of friends and went. It was an all ages event at an out of the way venue on the east side of town, that ended up being a duplex house. The entire place wreaked of intense cat urine, and it was flooded with 15-16 year old kids. It was practically unbearable, but they stuck it out to support his friend. DJ time slots were unorganized, the whole party was a mess. Embarrassed for his friend that had drove from Memphis for such a terrible party, Matt was given the motivation he needed to become an active participant. He was determined to bring his friend back to a better party. To this day, he still calls that party "The Cat Piss Party".

In August that same year, Matt Threw his first event entitled Ignition Sequence. The lineup included Singularity, Sky Patrol (both friends from Memphis), and local record store owner Seth Nichols. The cover was cheap but included out of town talent. He printed flyers, and painted the town the best he knew how. They decorated the venue with an inflatable planetary system, and bought a bunch of glow sticks to give away. With about 100 or so in attendance, it didn't quite reach it's goal. However, the fact that they were able to bring so many non-scene folks to Therapy, gave them something to be happy about. He knew he needed a new approach.
In the spring the following year, between jobs, Matt decided to take another stab at it. With a new mindset, he found a cheaper/smaller venue, procured a sponsor, and used social networks (IndyMojo being one) to promote the event. He started flyering everything and anywhere possible, befriending people, and introducing himself to people like Jason King (Owner of IndyMojo). Before long he started to understand the intricacies of the scene a little better.
By his 3rd event at Bently's (a small bar in Fishers), Jason King of IndyMojo expressed interest in collaborating on events at a new venue. With that, G-9 Collective moved on from Bently's and joined IndyMojo as they started a new monthly series at Tru Nightclub. The 1st, was named Solstice.
After Solstice, Jason King donned Matt Ramsey the Promotions Director of IndyMojo. Matt decided to keep the G-9 name as a seperate arm of IndyMojo focusing on the EDM experience. He gathered a crew together and started branding new talent and promoting them. They helped put together the first EDM stage at a Mojostock in 2010, and shortly after started Altered Thurzdaze at the The Mousetrap Bar and Grill
Fast forward to 2012, and you can see G-9 Collective has grown into quite the army of talented ninjas, with not just DJ's, but producers on various national labels.
The Collective
The talent of G-9 collective are what Matt tends to call his "ninjas"  and are a wide variety of tastes. The collective in itself are some of the best talent Indy has to offer and the list not a short one either. Here is a glance at each one in the collective.

Brian Summers – Electro-House/Breaks/Hip Hop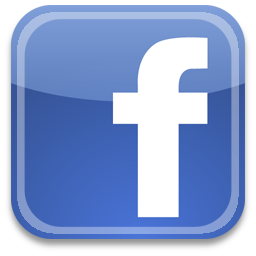 If we could only use one word to describe Brian Summers when he is on the decks, that word would be "HYPE". This HYPE you can believe in because he will keep you jumping from start to finish! He has become one the freshest up and coming Dj's to hit Indianapolis. With his BANGIN funky electro house style, blended with a touch of hiphop flavor, he gains new fans with every show. Brian is a very energetic Turntablist who loves to scratch and interact with his crowd. He will grab your attention when the needle hits the record and hold it there until the show is over.

Ed Trauma – Dubstep/Glitch/Hip Hop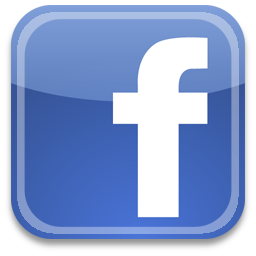 Ed Trauma, an Indianapolis based Future Music DJ and producer since 2000, affiliated with the G9 Collective, Heavy Gun and SCS, has recently released Purple Midwest on IQ Entertainment. Mixed a project with Freddie Bunz and Grey Granite, titled "Electric Kool-Aid Experiment," that was released exclusively on Indymojo.com. Gaining much recognition for his style of shaking the dance floor across …the Midwest, Ed Trauma's ADHD approach to quick mixes will keep any party moving, while leaving the audience craving more. Constantly editing and remixing tracks for his live shows, Ed Trauma continues to raise the bar for up and coming Dj's.

Eurotrash (Glasgow, UK) – Progressive (House/Breaks/Trance)
A veteran of both the original UK and now US prog scene, Doug has witnessed 1st hand, the evolution of dance music over the years. After cutting his teeth in the US on the deep and talented Memphis house scene, Doug rides the spectrum of Progressive House/Breaks, and Tech Trance.

Gizzmo – Drum & Bass/Dubstep
After emerging from the comet that brought him to earth Gizzmo found a pair of turntables. Little did the people of Earth know that their world had changed. From that point on he proceeded to tackle any form of decent electronic music (i.e. NO TRANCE) and perfect the mixing of it. He can be found anywhere there are Subarus racing or Beats bumping. DO NOT get him wet and DO NOT feed him after midnight.

Hollow Point – Drum & Bass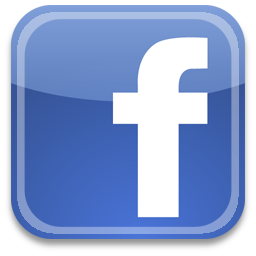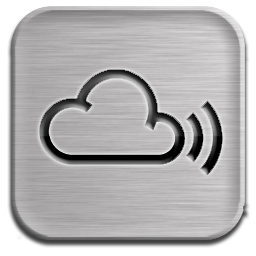 Hollow Point is making moves and rising through the ranks of Indianapolis's elite bass-heavy DJs. His style makes sure to keep the audience moving with thick basslines and he always has something for everyone. Now teamed up with Indymojo/G-9, the sky's the limit for this dancefloor-friendly DJ. Catch him every week on his online radio show, Wednesday nights at 9pm ET hosted by www.boost.fm

James B. – Progressive Breaks/House/Trance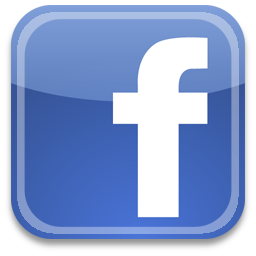 Having over 10 years of djing experience, James Brooks is one to make any crowd move on the dance floor. Beginning as a Trance only Dj he now entertains by playing many genres. He has shared the stage with many headlining acts including Cosmic Gate, Woody McBride, Icey, Fixx, Dara, and Shortee. You may have seen James at many places in the Midwest including Chicago, Kentucky, Ohio, and of course all over his home state of Indiana.
When James Brooks is seen displaying his skills and mixing sounds… It is not to be missed!!!

Jangatha – Jackin House
Aquasound/Pin Up/Molacacho/Guest House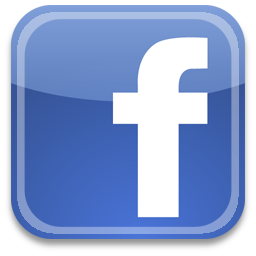 After a decade behind the decks hitting up parties from coast to coast, Jangatha's production has recently hit the underground house scene. He has released tunes on some of the best house labels, sharing the roster with countless veteran producers. Known for his crispy clean production, thick sound design, unique genre blending, and sharp funky shuffles, his tunes have also been getting rotation by some of the house greats, such as Dj Dan, Mark Farina, Johnny Fiasco, and Colette. With loads of remixes and original EP's slated for digital & wax release this coming year, you will likely be hearing about him more and more for years to come.

Jeremy Daeger (aka That Guy) – Breaks/Hip Hop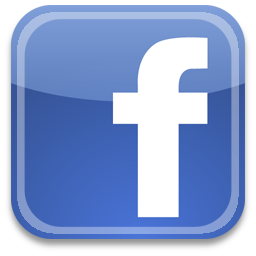 For 10 years Jeremy has been tearing up the dance floors all over Indy. He found that mixing hip-hop with breakbeat really got people out of their seats and shaking their asses. Jeremy has played along side of DJ Icey, Baby Anne, and the Breakfastaz just to name a few. He is not one to leave the dance floor empty. Hard hitting, in your face, breaks with a smile.

jFet – Dubstep/Complextro/Moombahton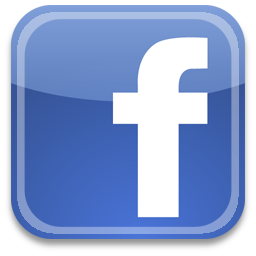 The jFET Project began in early 2011 by Producer / DJ "Jangatha." After over 50 house music releases on some of the most respected labels in both digital and vinyl format, the need to seek fresh sounds was instilled and inspired by the edgy bass music arena. The focus is rather simple, to push fresh hype sounds in any BPM it fits with best. jFET's sounds have been catching on quick. His debut EP… reached #15 on the Beatport Dubstep Release charts, and caught the attention of several respected blogs including The Untz. 2012 should be a big year for jFET, as many more EP's and remixes are scheduled for release on some of the hottest and established dubstep labels. With support from national touring acts such as Figure, Urban Assault (Faust & Shortee), and Reid Speed, we will likely be hearing much more to come from this barely year old project. jFET: Intergalactic Hitman / Producer / Performer.

Kodama – Dubstep/Electro House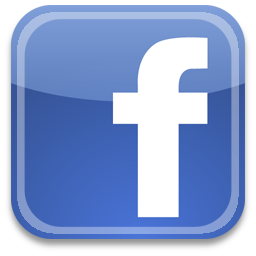 With nearly 10 years of DJ experience, Kodama's musical preference has touched all spectrums of electronic music. Performing under a life-long nickname, Kodama embodies the exuberant and jovial tendencies of the mythical tree spirits he shares a title with. These characteristics, paired with a healthy dabbling in many sub-genres of electronic music, come together to produce an invigorating symphony of sound.

kyü-bik – Multi-genre EDM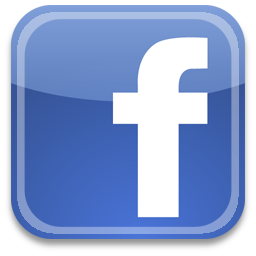 kyü-bik has been passionately DJing for 6 years now and has no intentions of slowing down his ambitions anytime soon. His journey into the world of EDM music dives deep as he strives to dig endlessly for the most passionate and rhythmical music the circuit has to offer.

L810C – Electro-House/Breaks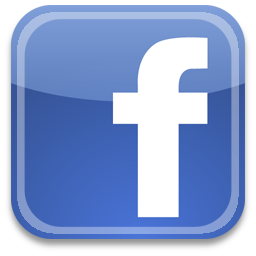 L810C (Ryan White) has been rockin the underground party circuit for years and he's ready to step up and indoctrinate Indianapolis with a little taste of his hard hitting electro breaks style, which includes heavy bass lines and catchy rhythms that make people get up and dance. Influenced by acts such as Stanton Warriors, Jackyl and Hyde, Prodigy, and Glitch Mob, Ryan is sure to bring something extra special to the stage.
Mutiny – Dubstep/Drumstep/Drum & Bass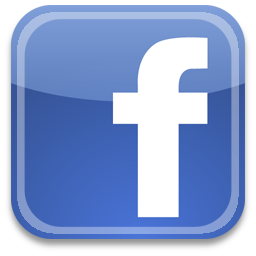 When DJs Kodama and Hollow Point decided that 2 turntables just weren't enough, Mutiny was born. Calling the Mousetrap home on Altered Thurzdaze, these pirates crush the dancefloors with their bass cannons. Keep an eye on these bassy buccaneers as you'll hear everything from dubstep to jungle and everything in between.

Neighbz – House
Neighbz discovered his love for electronic music in the late 90s early 2000 era thru the Saint Louis, MO rave & club scene while attending college there. Currently, Neighbz now resides in downtown Indianapolis, IN. He started making appearances in 2010 at local events such as Keepin' it Deep, Juxtapose, and Indymojo/G9Collective parties playing a mixture of Deep House, Soulful House, and Lounge. No matter what the venue Neighbz smooth mixing & sexy beats always brings that underground House Music vibe!

Psynapse – Dubstep/Drum & Bass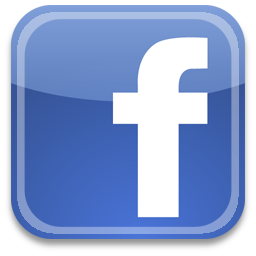 Nicknamed "Dubstep Jesus", this messiah is arguably the most prolific Dubstep DJ in Indianapolis. A Juxtapoze regular, Psynapse likes to lead his congregation through a web of dirty bass-lines and womp wobbles that can convert even the casual listener into a fan. Through natural humility and notable talent, Psynapse has certainly made a name for himself this year playing at Underground Sound, headlining festival stages at Mojostock and Oranje, not to mention the many one-offs, after parties, and monthly/weekly residencies with Indymojo/G-9 Collective, Juxtapoze (Indy), and Perpetual Entertainment (Fort Wayne). He's not one to be taken lightly.

Renna (NYC) – Liquid DNB, Brasilero, Ragga
Originally a NY native, Renna brings the positive vibes through with a heavy focus on liquid, ragga, and soulful house vocals layered over drum and bass. He's been part of the scene in both NYC and DC for over a decade. Expect a mix of lighter feel-good vocal tracks along with solid dancefloor smashers to keep things moving for you true heads out there.

Rudy Kizer – Pretty much everything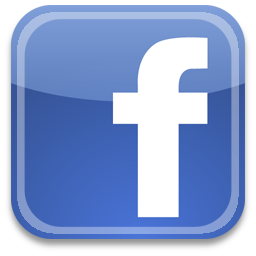 Coming of age in the Chicago area, Rudy was inspired by the legendary "Hot Mix 5″ radio mixers. His seasoned ear for good music and years of eclectic programming experience informs his floor-moving mix of electro-house, breaks, dubstep, and drum-and-bass. Rudy has opened for Paul Van Dyk, DJ Dan, Bad Boy Bill, DJ Icey, and many others. Rudy is the host and producer of "Hit The Decks," an alternative dance program on WRZX (X103), Sundays from 10 p.m. till 12 midnight.

Shy Guy Says – Ghettotech/Glitch Hop/Dubstep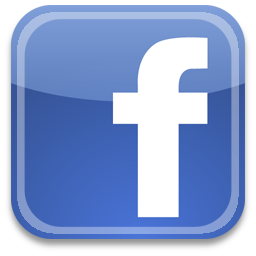 SHY GUY SAYS is an electronic music producer and performer straight from the Mushroom Kingdom, an 8bit villain ready to destroy any party at any time and somehow leave his victims wanting more. His eclectic, yet upbeat and danceable sound can best be described as a mixture of Hip Hop, Glitch Hop, Electro, Down-tempo House, Drum Step, and Ghettotech. It's know for its heavy rhythmic swagger, …yet at the same time can be lush and loaded with dirty synth bass sounds, warm ambiance, and 8-bit glitches. His upcoming first full length album "The Technolocaust" is a self written, engineered, produced, and personally distributed project. His upcoming mixtape "Level 2″ will feature various outtakes from The Technolocaust sessions as well as new previously unreleased material. Stay tuned for announcements on tentative release dates in September of 2011. The man behind the mask, Jarrod Linne, currently collaborates and resides in Bloomington, Indiana.

Singularity (Memphis) – Progressive (House/Breaks/Trance)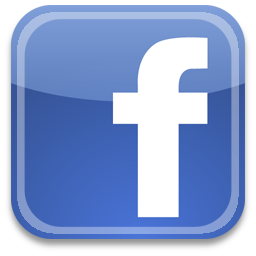 A 10 year veteran of the deep and talented Memphis DJ pool. He supplies the dance floor with a steady stream of harmonically mixed progressive house and breaks tracks. His ability and enthusiasm with the evolving tools of the digital mixing world elevate him beyond mere DJ status.

Wes Clay – House/Techno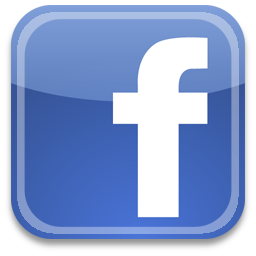 With an intense attention to detail and an elaborate library of electronic music and personal productions, Wesley Clay incorporates both the technical and collective sides of DJ culture. His collegiate background in audio engineering, MIDI programming/digital synthesis, and live sound reinforcement all contribute to his choice and selection within the studio and DJ booth. Wes exhibits an impenetrable style of mixing and blending within his performances which compliment his confidence behind the decks. His consistency and commitment endures to a degree of always impressing his audience and individuals alike.
Along with New inductees this week:
Ganzarelli – Multi-Genre EDM
With over ten years of experience behind turntables Indianapolis based dj, Ganzarelli, is a lover of all types, of music but his love for hip hop and bass music is what drives him. Teaming up with local hip hop artist Brad Real in 2010, they have dropped knowledge all over indiana and parts of chicago. Ganzarelli's solo sets are something not to miss though. Playing heavy bass lines and driving tempos, coupled with high energy given to any crowd, he definately puts on a show. Expect more to come from him.
INDIGO CHILD – Dubstep/Drum and Bass
A 23 year old dj and producer born and raised in Lancaster, PA, a few years ago moved to Indianapolis IN. Started out djing house and breaks and within the last 4 years begun spinning dubstep, and has recently started producing his own tracks.
F12 – Bass Music
A producer from Indiana into many genres ranging from Electro House & Dubstep to Glitch Hop and Neurofunk. With upcoming songs of the Neuro flavor, prepare to have your face melted by some sick material. Changing up the styles on almost every track, this producer is gaining more and more support from big artists. Support from: Taylor Thomas, Distantt, Qarrell, Compact Disco, JFet, Kursa, HyJax, Kon
ec, Gaz, Mouldy Soul, and many more.