Sirius Blvck Drops the Visuals for "Tribe Quest" Featuring Oreo Jones and DMA
"Tribe Quest," the first single from Sirius Blvck's latest project
Light in the Attick
, has received the visual treatment courtesy of director Sam Mirpoorian. Much like the song, the video is a psychedelic layering of various elements that ultimately forms a successful composition. The track was produced by Bones of Ghosts and features additional vocals from Oreo Jones and DMA and Matt Riefler on engineering. You can download the song for free and buy the album on most digital retailers.
Since his 2007 debut as the frontman for Indian City Weather, Sirius Blvck has been leaving his mark on the Indianapolis music scene as one of the city's premier emcees. With Indiana City Weather, Sirius released two album that blended the group's diverse backgrounds in hip-hop, funk, and rock. In 2012, Sirius released his debut solo mixtape titled Smoke in the Trees, which was followed by the first two of three albums with producer Bones of Ghosts.
source: press release
This past Saturday regional powerhouse Umphrey's McGee came back to Indy for their annual hometown throw down. They took the stage at the Lawn at White River State Park. Local jazz/electronica after locals Cosby Sweater opened in support. The night began as any would in preparation for an Umphrey's show: cookouts across town, local bars organizing party buses, talks of after parties and – of course – what would the weather be like. With impending rain clouds on the horizon, both bands jumped to social media to inform fans that the show was going to start early, prompting most to cut their pre-show festivities short.
The night started with Cosby Sweater starting almost an hour early, but still managing to bring the heat as usual. Unfortunately a lot of fans still arrived as if they didn't know about the weather and the venue wasn't as full as it could have been. As people continued to file in, doing little dance grooves as they swerved in between lawn chairs, many headed straight to the beer tent knowing a cold, albeit slightly overpriced, beer was more then necessary to begin the night. The sky continued to get dark and ominous; we knew it was coming, we also knew the show must go on.
As Umphrey's took the stage everybody pushed forward, crowding the stage and locking most people into their designated dance spots. A new addition to the lawn – a barrier that surrounded what would now be considered the pit – was a perpetual annoyance. It divided the crowd into two sections with the only way into the pit through a bottleneck entrance. Security was unobtrusive, at least no more than usual and the venue staff was helpful once the rain came.
And oh did it come; somewhere in between "Puppet String" (a new track from the new album) and "Tribute" the rain started slow, then it grew and grew. Eventually the band stopped and asked everybody to exit the venue because the show had been postponed. People flocked to the streets looking for the closest place to get shelter from the rain. Many headed under bridges that lined the canal, and the underground parking garage filled quickly as people walked around discussing their individual Umphrey's experience and looking for trouble to get into.
After about 45 min we got the word that the show would go on. With security temporarily disabled, fans rushed into the venue with full force toward the stage. The real fans headed to the beer tent, then to the stage.
Umphrey's came back out in full force and brought a heater of a show. The rain continued for another hour but that did not stop the wild dance moves and sick bass lines. "Miss Tinkles Overture" started things off then delved deep into "Booth Love" followed by a cover of the song "Kinky Reggae". Saxophonist Nick Gerlach of Cosby Sweater sat in to crush it on a great version of "40's Theme" then "Linear," the first song of their new album, Similar Skin.
Then things got serious, Conduit>Yoga Pants>Conduit>Snucka 1 & 2> Hurt Bird Bath. After the show many fans were saying the Hurt Bird Bath was one of the best they've seen this tour, and I can say they are right.
After the show ended, everybody was more than satisfied with what they had. The weather made the whole experience that much more special and nobody was disappointed. Fans filed into the streets of downtown, many headed to the bars, to their cars or to their homes. Our 30-person, neon green school bus took us to our favorite local bar where we got to check out even more live music. An Umphrey's McGee hometown throw down is never a show to miss, and despite the rain they did not fail us.
Thanks guys, and good luck on your tour.
As summer draws to a close, residents of the Midwest prepare to settle in for what is sure to be another lengthy winter. Trips to the state fair, mass quantities of sweet corn and late night bonfires are things every Hoosier gets their fix on before the cold hits. But for a select few that ritual also includes one last hoorah, one last big festival to go out with a bang. This year the Midwest welcomes the brand-spanking-new Phases Of The Moon Music and Art music Festival, set to take place in Danville, IL September 11-14.
Phases Of The Moon (POTM as I'll refer to it from here on out), is a festival most of us have been anticipating with high regard due to the extensive line-up, the layout of the grounds and of course its proximity to home. Spanning four days, POTM is being held on the historic 3000 acre Kennekuk National Park in Danville, IL. According to their website, Kennekuk National Park hosts an array turn-of-the-century buildings, prairie lands, meandering streams, hiking trails and a 170 acre stocked fishing lake.
Sidebar: An Illinois fishing license is required to fish, so plan in advance if you want to make this part of your weekend experience.
The musical line-up is what has many of us giddy with excitement, as the festival offers "four days of 100% organic, guaranteed feel good music,
performed by nationally renowned musicians on four unique outdoor stages." That's right: there is not a single DJ, computer or ableton-wielding candy kid set to perform at POTM- a unique experience for a music festival in today's age. Musical guests include Widespread Panic (two sets!), The String Cheese Incident, Grace Potter & The Nocturnals, Railroad Earth, Gov't Mule, Leftover Salmon, Galactic, Tedeschi Trucks Band, JJ Gray & Mofro, Chris Robinson Brotherhood, Dumpstaphunk, Toubab Krewe, and the Sam Bush Band just to name a few.
However, the POTM experience does not stop with the music. The whole festival is billed as a music and art festival, offering 14 different performing artists as well as 12 visual artists including the famed Alex and Allyson Grey. All of the artists will be onsite during the whole weekend enhancing the music with their rich visual talents.
The Sanctuary, another aspect of POTM, is set to be an oasis- a place to go to relax, rejuvenate and heal. A diverse line-up of renowned healers and instructors will be on site to provide education and practice in yoga, qi-gong, meditation, sound healing, massage and energy work.
In addition to music, art and healing, POTM will also feature a sober camp ground, the original Furthur bus celebrating its 50th anniversary, a disc golf course, a kids camping and play area for families and festival transportation by Festi Cab. There will also be a beer garden onsite and a wide array of farm-to-table food options, an organic farmers market and plenty of unique craft vendors.
Now that we have you hooked on what will probably be the most talked about festival of the summer, let's see what we can do to get you there.
Tickets are still available for purchase for the whole weekend, set at $250 which does include your camping. Can't make it for the whole weekend? They offer one- and two- day passes starting at $85. Please remember that these prices will go up the closer we get to the festival, so act fast.
For all general info and to learn about the festival please check out the POTM Website here. To stay up-to-date on all the newest info regarding the festival you can follow their Facebook Page Here.
Setting the stage for what may be the best festival of our region this summer, Phases Of The Moon Music and Arts Festival is sure to be the Midwest's next hidden gem. Anybody who is a fan of live music owes it to themselves to come check out this amazing opportunity. Grab your ticket, round up some friends and pack the car; I'll see ya out in the fields.
Bloomington-based Shy Guy Says shows no mercy on latest EP
Shy Guy Says recently made his Rad Summer debut with the release of his highly anticipated Hellephant EP. In the course of just four meticulously mixed tracks, the gifted producer destroys genre based-boundaries to create a special blend of trap and drum-n-bass, all the while influenced by Shy Guy Says' recurring 8-bit inspiration. Below he talks with Indy Mojo about his goals for the project, the artist behind the vicious album art, and how fans can personally contribute to new EP's success.
 ____________________________________________________________________________________
MOJO: What did you set out to accomplish with Hellephant?
SHYGUY: I wanted to make a series of tracks that were completely different than anything else in my catalog, yet still had a bit of my sonic signature to them. Lately I've been really frustrated with the idea of "genre" and being confined to a certain style, so my mission was to meld as many styles together in these four tracks as possible to come up with something familiar, yet unique in its own right.
MOJO: What can you tell me about the artwork?
SHYGUY: The artwork is one of the things about this project that I'm the most proud of. I was fortunate enough to collaborate with Anthony Davis, a local tattoo artist here in [Indianapolis]. His work is particularly brutal, which is exactly what I was going for. In an age where every single or release you see has the same basic template for artwork, I wanted something that threw the viewer for a loop at first viewing. I had a specific image in mind and I wanted it to be hand drawn. When you see the image of the Hellephant, it almost looks like it could be an 80's heavy metal album cover. My hope was that it would intrigue whoever found the art to give the songs a chance.
MOJO: The title track on Hellephant is destined to be a trap music anthem. Is your work evolving in this direction as a whole, or is it even possible to predict?
SHYGUY: Honestly, the title track just sort of fell into place for me. The mixing phase took longer than the actual writing/recording. I really didn't set out to write an anthem of any sort when I started. I just wanted to be passionate about it, and sort of let the track tell me what it needed. If it ends up being an anthem that would be amazing, but I always start a track with a particular idea that I want to stay true to. If people end up liking it, then that's an added bonus.
MOJO: How's it doing on Beatport? What can your fans do to help it do even better?
SHYGUY: I am proud to say it was included on the "Featured Releases" page of Beatport's new "Trap" section. I've definitely seen an influx of new fans since it's happened. The greatest thing anyone could do would be to purchase some (or all) of the tracks, particularly the title track. It would really be awesome to see it on the charts. Any help with sharing or spreading the word is also always appreciated. Everyone is welcome in the Mushroom Kingdom.
With volume 13 of our Collective Sessions mix series, we look no further than our very own Altered Thurzdaze resident and DNB mainstay, DJ Hollow Point! Listen, Share, Download, Enjoy!
@soundcloud.com/djhollowpoint
www.facebook.com/djhollowpoint
Track Listing:
1. Technimatic – Not Far to Go
2. Random Movement – Down Somehow
3. Lupe Fiasco – Paris Tokyo (DJ Clart Bootleg)
4. Savage Rehab feat. Saxxon & Balistik – Neck Funk
5. Young Ax – Midnight Sun (Calibre Remix)
6. Dave Owen – Mindrain
7. Technimatic – The Unspoken
8. Alicia Keys – Feeling U, Feeling Me (Al Pack Bootleg)
9. LSB – Rolling Sideways
10. Majestics – In My Heart (feat. Flower)
11. Random Movement – Domino Crude
12. Calibre – Simple Things
13. D-Bridge & Vegas – True Romance
14. Nu:Logic – Everlasting Days (feat. Lifford)
15. DJ Marky – A Disco Funk Organisation
16. EZ Rollers – Hope & Inspiration
17. High Contrast – Some Things Never Change
18. Savage Rehab – Desire
19. Lynx & Hellrazor – Goodbye Lover (DNB Mix Instrumental)
20. T>I – 2nd Chance
21. Dave Owen – A Li'l O' This
Artwork by Nicholas Love Visuals
www.facebook.com/nicholaslovevisuals
Rad Summer rounds out the label's first 25 records with a new 2 track release by Lemi Vice and Action Jackson!
Lemi Vice and Action Jackson join forces to inform the world of their love of Red Lobster with their new Iodine EP. RS025 features the titular upfront trap banger "Iodine" along with the more subdued anthem "Chemistry". Both tracks combine the signature swag of Rad Summer founder Action Jackson with the bass wizardry of Lemi Vice. For fans of 808-driven genre, Iodine is a crucial release. Make sure you catch Lemi and Action on the road for their So Many Shrimp Tour!
Over the past decade, Lemi Vice has established himself as respected musician throughout the Midwest. Never one to settle into a single style of music, Lemi instead chooses to draw from his experiences of "long nights in dark clubs, and the science fiction movies" of his youth. This allows the young producer to transition between nearly every genre and progression in bass music. In the past 3 years that Lemi has been DJing publicly, he has performed alongside the likes of Figure, Zebo, Dethface, Flufftronix, Charlie Glitch, Maddjazz, and many others. For bass junkies around the world, Lemi is their new vice.
twitter.com/lemivice
Indianapolis born and raised, Action Jackson has quickly established himself as one of the premier DJs in the Midwest, playing well over 200 shows in 2012. Specializing in genre bending mixes that span multiple styles of music, he is equally comfortable spinning hip-hop, house, dubstep, moombahton, indie rock, and everything in between. 2011 found Action linking with emcee Oreo Jones for their collaboration "Black Fabio", a parody of the famous model from the 80′s. In short, there's not a crowd or party that he can't rock including large festivals such as Forecastle, Identity Festival, and The Indianapolis 500, the largest single day sporting event in the world.
twitter.com/_actionjackson
Beatport: www.beatport.com/release/iodine/1075083
iTunes: itunes.apple.com/us/album/iodine-…ngle/id635295143
Google Play: play.google.com/store/music/album…6mds54ixtzfvzltbm
Amazon: www.amazon.com/Iodine/dp/B00CCC5YXM
Check it out! Share it!
With the addition of a second monthly mix in G-9 Collective's Collective Sessions series, we were able to reach outside of the Collective and bring in house music producer and DJ, Corduroy Mavericks! Please enjoy and share!
Track Listing:
1. Vlada Asanin, Yas Cepeda, Juan Rey – Jazz Machine
2. Steve Bug – No Adjustments ft. Foremost Poets
3. Southland Dj's – WTF
4. Davy Kidd – Get Down Tonight
5. Stefano Ritteri – Nothing Stays the Same
6. Justin Martin & Ardalan – Wheelgunner (dub)
7. Paolo Rocco – Move Body, Move Forward
8. Roundtable Knights & Ogris Debris – Say What?! (Paolo Rocco remix)
9. Oliver $ & Sqim – Hoes
10. Justin Martin – Ruff Stuff (Pimp Squad Edit)
11. Acidkids – Greek Geek (Joyce Muniz & Shanti Roots remix)
12. Chicken Lips – He Not In (Eats Everything Chicken Tits remix)
Artwork by Nicholas Love Visuals:
www.facebook.com/nicholaslovevisuals
jFET's new release, "Bukkake Party" is out now on Rad Summer! Even before jFET began contributing remixes to Rad Summer projects, RS has been trying to get the bass ninja to craft an exclusive release for the label. Rad Summer is proud to debut a two track single including the songs "Bukkake Party" featuring The Indigo Child and the B side "Bass Munchin". Both songs feature jFET's trademark aggressive bass and wild edits.
Check out the EP!
Bukkake Party EP on Beatport
____________________________________________________________
Check out more of jFET's tracks below.
Follow jFET on Facebook
Follow Rad Summer on Facebook
You can catch jFET live at Rad Summer's WERK event on Tuesday, March 19th!
Click here for more info: WERK @ The Melody Inn
All hail the dirty bass beats. Short and sweet this week. Some Dead Audio, Antitrash Jack, and new Au5 for your listening pleasure. Free stuff and stuff you should grab via $$$. I would explain more but ain't nobody got time for that.
DEAD AUDIO
NIGHT OF THE LIVING DEAD AUDIO
BUYGORE RECORDS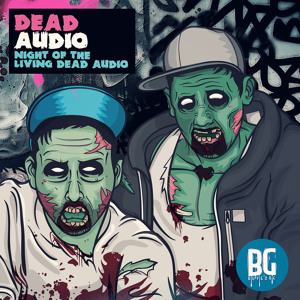 Out Now on Beatport: http://www.beatport.com/release/night-of-the-living-dead-audio-ep/1050689
Dead Audio on Facebook: https://www.facebook.com/wearedeadaudio
Dead Audio on Twitter: https://twitter.com/wearedeadaudio
ANTITRASH JACK
STILL NOT A ROCKSTAR (FREE EP)
HEAVY ARTILLERY RECORDS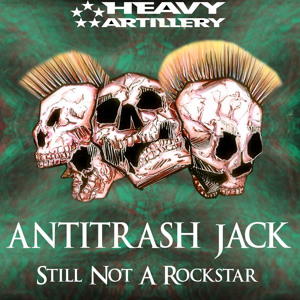 AU5
CRYSTAL MATHEMATICS EP
VIPER RECORDINGS
Au5 is one my top favorite new producers out right now. Check out his new EP available March 24th.
 Freedom of Speech
GET IT! GET IT!
After the attention and what I would call "success" of the last blindly judged mixtape competition, we decided to put a second one together. This time, with a bigger prize at the end – MOJOSTOCK!
It's no secret that we do a lot of events and book a lot of talent over the course of the year. But we can admit there can be holes in the system in which we use to book said talent, and many budding artists and DJ's could be getting overlooked. This is why we want to put together a Mixtape Competition, with blind judging, so there's no playing favorites, no spam, no complaints. (Who am I kidding? There will always be complaints – but you get the idea).
Winning Mixtape will be awarded:
- Mojostock Booking (Main stage – Date/Time Slot TBD)
- Headlining slot at Altered Thurzdaze.
(on a mutually agreeable date once winner is selected)
- $100 cash
- Potential to open for a national act at one or more of Indymojo's events.
(depending on coinciding music genre that makes sense for available headliners, mutual agreeable date, and some restrictions apply)
Second Place Prize:
– Mojostock Booking (2nd EDM stage – Date/Time Slot TBD)
– Altered Thurzdaze booking (date TBD)
Runner Up entries will be considered for future bookings as well.
We want to set a few simple guidelines:
1. Create a new mix (50-60 minutes in length).
All genres welcome – PLEASE NO TOP-40 commercial crap. Be creative. Don't insert anything that will reveal identity, such as a name drop.
2. Put it on a CD/Audio quality disk. (Markings are ok, as I will burn blanks)
3. Give the disk to me (Matt Ramsey – You can find me at any Indymojo event) by March 21st. < ~ Deadline (Extended to the 21st)
*For regional mixes, contact me for mailing information.
Disks will be assigned a number and securely logged in for identification purposes after the judges have ranked them accordingly.
Judging:
- Entries will be duplicated and given to 5 judges of various music tastes and experiences, who have no knowledge of the entry creators. Judges TBD.
- Judges will rank the entries based on track selection, originality, and technical ability.
- Winner will be announced by April 20th.
GOOD LUCK!