The Mojo Minute crew spent some time catching up with Govinda in advance of his January 22nd Altered Thurzday show at The Mousetrap. Watch the full interview clip below:
It was in the basement venue, The Casba that I first saw FIGURE. It was dark, no cover, and the place was packed. The sound that came out of the speakers that night cannot be described and neither can the energy of the crowd. I realized then I was witnessing a mad scientist of beats at work.
Figure went on to play IndyMojo's Identity After Party and was signed to AM Only (largest EDM talent agency) that same week. His career instantly exploded into a welcomed chaos of shows around the world and tons of releases. Since then, he has only played in Indy twice, at The Amber room which he headlined and at Wheelhouse Music Festival.
This coming Altered Thurzday, we can finally announce his return to playing his home state. At none other than the infamous Mousetrap and for only $8 at that. He is bringing his Terrorvision, which is a collaboration of the most terrifying visuals alongside his Monster tracks. This show is years in the making, let's kick off the year with a bang, bang!
Josh Gard has had a long history in music. Just a few short years ago he donned the name Figure and began making electro house, but has since become a regular name in all realms of electronic and dance. Scoring positions among the charts may have gotten him recognition, but a hefty amount of praise has been raining down on him lately as some of the leading artists in electronic music have valued his live performance skills as some of the best in the business.
In 2011, his Monsters of Drumstep series married his love of horror with his immense production skills to become the soundtrack for the Halloween season. Figure created his own imprint, DOOM Music to house the Monsters series which has now become an annual release. In 2013 FIGURE's monsters series became the official soundtrack to Universal Studio's Hollywood Horror Nights theme park.
Figure recently signed with OWSLA to release "Horns of the Apocalypse". Horns of the Apocalypse showcases FIGURE'S evolving sound and take on 4/4 dance music with his lead single Eagle. War Call & Beast Mode will remind fans of FIGURE'S signature sound. The EP features DEL The Funky Homosapien (Deltron 3030, Gorillaz, Hieroglyphics) Mr Lif (Definitive Jux) & Nick Thayer (Owsla).
"The direction and influence for the production came from being on tour all of last year and a good chunk of of 2013 so far. The entire EP was written on the road but mastered at my home studio in Indiana using my Neve Racks and Abelton. I'm really looking forward to seeing my fans on tour this fall and hope they all love this release as much as I do." – FIGURE
October 2013 saw the return of FIGURE's highly acclaimed Monster's series, with the release of Monsters Volume 4. Monster's vol. 4 quickly shot up the iTunes/Beatport worldwide charts with key tracks like Are You Afraid Of The Dark ft. Lexi Norton, Living Dead & The Center of Hell ft/ Helicopter Showdown. All in all the album takes listeners on a 13 song trip through the dark world of FIGURE's monsters, and showcases another side of Josh Gard's sound design that ties the LP together with dark interludes like Symphony of the Damned & Death's Gospel.
When he's not recording in his hometown studios in rural Indiana, Gard is touring worldwide, with packed tents at festivals like EDC, SnowGlobe, Starscape, The Bounce, Creamfields Australia, Tomorrow World, Global Dance, and Belgium's Dour. He just ended his 14 city Terrorvision Tour in November and Indy will be the 15th city on January 8th!
Local Suport From
HOLLOW POINT

IndyMojo // G-9 Collective // NAP DNB
https://www.facebook.com/djhollowpoint
JIN XS

IndyMojo // G-9 Collective
https://www.facebook.com/TheDJJinxs
INDIGO CHILD
IndyMojo // G-9 Collective
https://www.facebook.com/IndigoChildIndy
Free Shit!
You and a guest will get free entry to the show and a Riot Pack signed by FIGURE.
Rules
1.  Comment below and tell us why you should win!
2.  Share this page to a public post on Facebook tagging 5 friends including Indymojo.com.
3.  If you don't follow both rules you LOSE!
Winners will be announced January 7th!
January 8th
Mousetrap Bar and Grille
$8
21+
Having been a major player in the bass scene for the past five years, SKisM's technical prowess and energy on his 4 deck setup has gained him notoriety as one of the busiest and most electrifying mixers on the circuit and he has toured the world time and time again.
Since his rise to power in 2009, SKisM has collaborated and remixed some of the biggest names in the business including Flux Pavilion, Excision, Foreign Beggars, Zomboy, Porter Robinson & Hadouken! His productions have racked up over 14 millions views on YouTube alone.
As co-owner and A&R of one of the most prolific labels in electronic, Never Say Die, as well as its sister label No Tomorrow, SKisM has had a hand in bringing some of the freshest music to the masses. He is constantly championing the sounds of the acts on both labels such as Zomboy, Far Too Loud, Eptic, BAR9, LAXX and MUST DIE!
2013 saw the release of a remix EP of his classic track 'Elixir' – with Megalodon, Skeptics and Karetus all stepping up to rework it alongside a VIP from the man himself. The label celebrated their 50th Never Say Die release in December, with The Prototypes remix of SKisM's iconic 'Experts' featured on Never Say Die Fifty.
Having kicked off 2014 with a huge US tour in the form of 'Rage By The Pound', where SKisM played over a period of six weeks and visited a total of twenty-two cities, SKisM combines playing numerous global shows and successfully running Never Say Die.
It is such a treat to have someone of his caliber at The Mousetrap.
With Special Guests
* VACATE (Formerly of Hot Mess)
Columbus, OH
https://www.facebook.com/WreckRepVacate
https://soundcloud.com/CoreyVacate
* JFET
Play Me // One For All // Rad Summer
https://www.facebook.com/jFET.Music
https://soundcloud.com/jfet
* ED TRAUMA
IndyMojo // G-9 Collective
https://www.facebook.com/DJEdTrauma
https://soundcloud.com/edtrauma
PATIO STAGE:
* NEIGHBZ
IndyMojo // G-9 Collective // Fathom
https://www.facebook.com/NeighbzHouse
http://www.mixcloud.com/Neighbz/
* DUB KNIGHT
https://www.facebook.com/thedubknight
https://soundcloud.com/thedubknight
******************************
Thurzday, October 16th
The Mousetrap
5565 N Keystone Ave.
9pm
$5 Cover
21+
*****************************
RSVP HERE: https://www.facebook.com/events/1554167334803681/
Featuring:
MANTIS
Taylor Scott and Paul Ollinger, known as Mantis, are a relentless duo. Having begun their musical careers with metal deathcore, the transition to heavy bass music was not so much a step down in intensity, but a slide into a world with spectacular tools to mix dense layers of music in new ways, and deploy it with force. Mantis was formed in early 2011 to test the boundaries of metal-influenced production, and plunge the result into a wash of haunting atmospheres. Mantis wants to provide "music to make you feel like you're somewhere else, and you've never been more stoked to be there."
With that target in sight, 2011 was a smashing first year; the momentum began in Atlanta, and overflowed with releases on labels such as Play Me, Heavy Artillery, BroTown Records, Abducted Records. A standard was set with 2011's "All Worlds", their first EP, breaking the top 10 on Beatport's Dubstep releases, and held with 2012's "Futures" scoring #5 on Beatport's overall chart. The support of tastemakers such as Liquid Stranger, Downlink, Figure, Cyberoptics, Diesel, Genetix, Persist, Sluggo, points to an accomplishment of musical influence on an international scale, and the potential for much more.
A history in Atlanta's metal scene, playing in acts such as WLTP and Attila, provides Mantis' cornerstone of fierce stage skills. Having become known across the USA for throwing down an aggressive live show with unmatched energy and only the heaviest bass music, Mantis' reputation stands as being one of the gnarliest new production teams in the scene. With packed crowds at hand, and Beatport charts at their feet, only one goal remains- to raise the awareness of metal-influenced bass music… oh, and world domination.
TROLLPHACE
REKOIL
Exploding into the bass music scene, Collin McKay has proven that age is nothing more than a number. Releasing hard-hitting tracks under his alter ego 'Rekoil', the 19-year-old producer is already a force to be reckoned with.  Immediately garnering attention from bass music heavy weights, Rekoil quickly found his way onto Datsik's Firepower Records and joined him on the 2013 Reloaded Tour.

Shaping up to be a huge year, 2014 has already seen complete destruction by the Baltimore native. After several earth-shattering WMC performances, Rekoil dominated Hollywood's legendary Avalon during 12th Planet's SMOG Takeover. Coming up next, chaos is to be expected as the hard-hitting young producer joins Getter's bass-heavy Gnartillery tour. With his fresh face and filthy tracks, Rekoil will continue to tear up the scene, securing his future as a bass music power player.
Local Support From:
Thurzday, October 2nd
The Mousetrap
5565 N Keystone Ave.
9pm
$5 Cover
21+
This summer, The Mousetrap is celebrating 50 years of The Grateful Dead by bringing you two great weekends of some of the best Grateful Dead Tribute Bands around.
Recognized by locals as the hippie hangout in town, it comes as no surprise that The Mousetrap is paying homage to the band Rolling Stone ranked #57 on their 100 Greatest Artists list. With no shortage of Steal Your Face imagery found in and around The Mousetrap, as well as a reputation for the best live jam concerts in town, I asked owner Michael Quatro how his bar came to be so commonly-associated with The Grateful Dead.
We're not completely a "Dead Bar" as much as a "jam band" bar. We started doing live music 10 years ago, concentrating on Jam Bands. By definition, Jam Bands are a derivative of the Grateful Dead scene. Their use of improvisation and extended jams has directly influenced a generation of new bands, "jam bands". Phish, Widespread Panic, Umphreys, String Cheese and more.  Most all of these bands pay tribute in some way to the influence of The Grateful Dead, thereby making us a Dead Bar. With the growth of the festival scene, and the diverse musical genres these festivals now include, our stage has also become very eclectic. To call it a "Dead Bar" now wouldn't be quite accurate, but our roots will always be Dead.
Stop by The Mousetrap this Saturday July 19th for Texas-based FORGOTTEN SPACE.
Staying true to form, the instrumentation of two guitars, bass, keyboards, two drummers, and strong three and four part vocal harmonies creates an incredibly accurate representation of the real enchilada. Add to that a willingness to explore arrangements from all eras of the Dead's body of work (1965-1995), and you end up with an all out, explosive mixture of good vibes, endless dance party, and deep space musical exploration which engages Deadheads and non-Deadheads alike. (via band bio)
Jerry Garcia's 72nd Birthday Bash
In two weeks, The Mousetrap will proudly present Jerry Garcia's 72nd Birthday Bash over the first weekend of August.
Hyryder and The Whistle Stop Revue will kick off the weekend on Friday August 1st, followed by an all-day party on Saturday August 2nd featuring Hyryder, Flatland Harmony Experiment, The Spirtles and more.
Also expect a shakedown parking lot populated with food & goods vendors. The celebration begins at 5pm.
SCREENING: The Grateful Dead LIVE at Beat Club TV
And for the truest of true Deadheads: this Thursday fans across the nation will gather for the 4th Annual Grateful Dead Meet-Up at the Movies: Beat Club 4/21/72.
Never officially released or seen in its entirety, fans will be treated to a complete, rare Beat Club TV live studio performance of the Grateful Dead captured during their legendary European tour in 1972.
The Beat Club TV performance in Bremen, West Germany is one of the last known videos of band member, Ron "Pigpen" McKernan and features stand-out versions of set staples like "Bertha," "Sugaree," "Playing In The Band" and "Truckin'>Drums>The Other One" with all audio re-mastered from the original analog tapes.
To purchase advance tickets, follow this link and click the orange, square "Buy Tickets" button on the right side of the screen. Enter your zip code and select the appropriate theater from the map. If you have problems reserving tickets online in advance, call the theater and inquire about reserving seats for the showing.
Date: Thursday, July 17
Time: 7:30 p.m. (local time)
Run Time: 1 hour 40 minutes (approximate)
Cost: $12.50 per ticket/$2.50 processing fee per order
Back before the days of iTunes Soundcloud, Mixcloud, or hell even really the internet you would have to actually go to a club to hear a DJ play the music you loved. Those days are long gone and you can input whatever you want to into a smart device, in return it just spews it into your brainwaves. We have lost the essence of the weapon that the DJ holds.
This Thurzday, we have the pleasure of having one of the biggest names for DnB in the world….come experience 20 years of drums and basses in yo faces!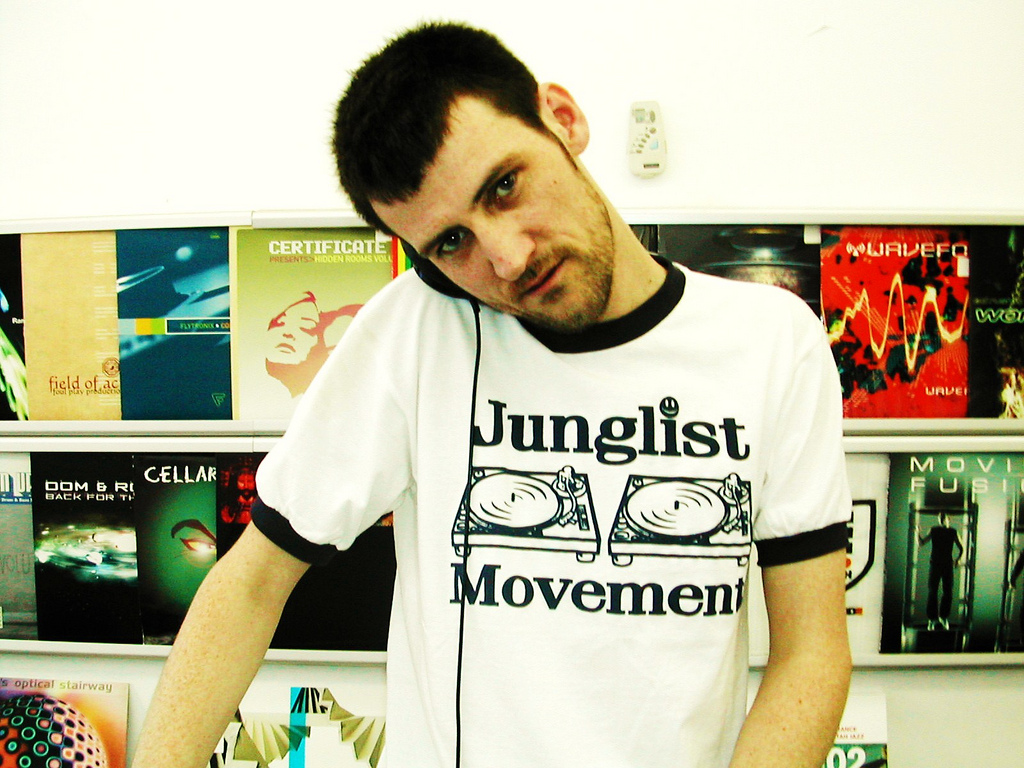 DJ Dara AKA Darragh Guilfoyle, is an Irish drum and bass DJ who resides in NYC. He landed his roots heavy in US upon his arrival back in 1994. Dara co-founded North America's first drum 'n' bass-dedicated music store and drum 'n' bass label in New York with DJ DB. There is two critically acclaimed full album releases in his pocket and an array mixes and compilations.
He is also a member of the all DnB who call themselves Planet of the Drums. Along with Dara, AK1200, Dieselboy, and MC Messinian started this group in the early 2000's to bring DnB out of its "side room" status. Next year they will have been together for 15 years which is the longest running drum and bass group in history.
Thurzday, June 12th
The Mousetrap
5565 N Keystone Ave.
9pm
$5 COVER
21+
Support from:
CARNIE
Fort Wayne, IN
https://soundcloud.com/djcarnie
GIZZMO
IndyMojo // G-9 Collective // SUBTerror
https://soundcloud.com/gizzmo
https://www.facebook.com/GizzmoIndy
SEA MONKEY
Induceonline // IQ Entertainment
http://induceonline.com/
OUTSIDE ON THE PATIO:
FATHOM INDY DJ's Neighbz & Elliott Eastbourne
https://www.facebook.com/fathomhouse
http://www.mixcloud.com/Neighbz/
https://soundcloud.com/elliott-eastbourne
REINFORCED SOUND ***
https://www.facebook.com/NaptownSoundsIndy
Dead heads rejoice! If for some odd reason you missed Dark Star Orchestra two weeks ago, or you just need another dose of the Dead, Terrapin Flyer will be at The Mousetrap this Wednesday February 19th at 8 PM.
This Chicago based group has been channeling their inner Grateful Dead since 1999, and understandably, as three of the members have been involved in various Dead affiliated projects. Legendary musicians Melvin Seals, Mark Karan, and Tom Constanten all have history with the Dead. Melvin Seals, of Jerry Garcia Band and JGB fame, has been playing with Terrapin Flyer since 2004. He toured with the Jerry Garcia Band for 15 years. Famed for his skilled organ playing, Seals is a seasoned veteran in the Dead catalog.
Former Grateful Dead member, Tom Constanten began touring with Flyer in 2006. Constanten was their keyboardist from 1968-1970. As a member, he contributed to the albums: Anthem of the Sun, Aoxomoxoa, and Live Dead. Considering his stint with the Dead, he is more than well versed in their musical philosophy.
Additionally, Mark Karan performs with the group. Karan was selected after Garcia's death to replace him in The Other Ones. Since 1998 he has been the guitarist for Bob Weir's group RatDog. He has also toured with Phil Lesh & Friends every now and then. Other players in Terrapin Flyer include "Wavy" Dave Burlington from Cornmeal, and Mike Hazdra former bassist of Dark Star Orchestra.
Wow! Flyer certainly boasts an impressive and complex list of Grateful Dead family relations. Although Terrapin Flyer displays a diversity of musical influences, one thing can be sure, they will do their best to rouse the magic of the Grateful Dead this Wednesday.
The Mousetrap Bar and Grill
5565 N.Keystone  Ave Indianapolis, IN 46220
$15
Grab your dancing shoes and get your rage face ready because Dopapod, one of the harder hitting jam-bands in the scene, is coming back to The Mousetrap on Saturday February 8th, one day after Dark Star Orchestra raises the dead at The Egyptain Room. For those of you who were at the last show or have had the opportunity to see them live before, you know what to expect. Raunchy staccato guitar lines, a tightly coiled rhythm section, soaring organ/synths; it's a psychedelic, hard-rock-loving, bluesman's dream. Think "Phish meets Rage Against the Machine meets Ultraviolet Hippopotamus" and you might have the slightest inkling of what these guys are bringing to the stage every night.
With a trio of studio albums under their belt and playing over 150+ live shows each of the last 3 years, Dopapod is one of the hardest working bands around. Regulars of the festival circuit, they've made appearances at major festivals like Camp Bisco, Bonnaroo, Burning Man, The Big Up, Rootwire, Gathering of the Vibes, and many more. That – folks – is what we call street cred.
Their most recent studio effort, the self-produced Redivider (released Dec. 21st, 2012), is also the first to incorporate vocals into the band's sound. Tracks like "Vol. 3 #86" and "Braindead" showcase this new direction, but there's still plenty of room for that classic Dopapod style to keep everyone happy. "My Elephant Vs. Your Elephant" and "Bubble Brain" highlight the album's instrumentals; both tracks sending listeners on a multi-faceted musical journey complete with a range of energy, sound, and emotion. Seriously, check these tracks out; you'll dig it.
Along with their 3 studio releases, Dopapod has also released a slew of soundboard recordings for listeners to enjoy, all except for "I Saw Live Dopapod Evil Was I" are downloadable for free or pay (name your own price) on their Bandcamp page. Just a heads up, the NYE 2013 show at The Palladium is freakin' glorious.
Lighting up stages with their incendiary live shows, this band has earned each and every fan as they've crisscrossed the country from show to show. They're one of the few truly original acts out there, even pigeonholing them to a single genre can be downright difficult. Is it jam? Experimental? Prog? Who knows. Moral of the story, though: come out to The Mousetrap on the 8th and enjoy the show. Laugh with us. Dance with us. Jam with us. See you there.
For volume 21 of our Collective Sessions Mix Series, we have a VERY special guest in Chicago Bass Maestro, Richie August! Starting with Dubstep in 2008, Richie's first official release came in early 2009 on Betamorph Recordings. 2010 until spring 2013 he was the brains behind the "Hulk" group until leaving to further his solo career. He's worked with labels such as, Play Me, Rottun, Sub Human, Ultragore Recordings, Multikill Recordings and released a full length album on July 4th 2013. This mix has lots of originals sprinkled amongst a sea of heavy hitters! We hope you enjoy and share with your friends!
@soundcloud.com/richieaugust
www.facebook.com/richieaugust420
Track Listing:
1. London Future & Djemba Djemba – Look At Me Now feat. Ifa Sayo
2. Jacob Plant – Fire (Dubsef's Festival Trap Remix)
3. Jesse Slayter – China
4. Richie August – Loco
5. Woogie x Ransom – We Get Down
6. Burn The Disco – Turn Up
7. Yello Claw – P_$$YRICH feat. Adje
8. GTA – Yolohton
9. Meaux Green – Grindin' On Acid
10. Jackal ft. CRNKN – Bubblegum (LVX Remix)
11. Buraka Som Sistema – Hangover (Cosenza ReTwerk VIP)
12. Hifee – So Ghetto
13. Matrix & Futurebound feat. Max Marshall – Control (Torqux Remix)
14. Meow666 – Meow Machine
15. Stafford Brothers – Are You Ready
16. Samual James – Mega
17. Gianni Marino – Piew
18. New Young Pony Club – Hard Knocks (Astronomar Remix)
19. Cutline – Crack It
20. Duck Sauce – Radio Stereo (Bingo Players Remix)
21. Jitta On The Track – Mollylujah (Watapachi Remix)
22. Remedy – Welcome To Tha Trap
23. Kai Wachi – Game Over
24. Bommer & Invictous – Blat!
25. Yellow Claw & Yung Felix – You Make Me
26. Debroka x BoyJamez – Autograph
27. Duwell – Duck Season
28. Kill The Noise – Rockers – (Bro Safari & UFO Remix)
29. Richie August – Robo Lean
30. Metallica – Battery (Richie August Remix)
31. Gianni Marino – Azn Girls (ETC ETC Remix)
32. Pote – Stomper
33. Invictous – SmokeSalmon
34. Richie August – My Lady
35. Razihel – Falcon VIP
36. Hulk & Dan Wall – Brotorious (Richie August Remix)
37. Boy Kid Cloud & p0gman – Hood Rich
38. Bro Safari & UFO – Drama (Sadhu Remix)
39. JuJu & Bommer – Al Capone
40. KnightRiderz – FallInLove
Artwork by Nicholas Love Visuals
www.facebook.com/nicholaslovevisuals
We can usually count on Cyberoptics dropping a mix about once a year, and he doesn't disappoint with the latest in his Megatron series: Megatron 666

** DOWNLOAD HERE **
Tracklist:
1. Cyberoptics – The Artifact
2. Reso – Half Life
3. D-Jahsta – The Awakening
4. Mantis & Getter – Ravin'
5. Vaski – Mars
6. Cooh – Armeny (Chaosphere Remix)
7. Megalodon – Mercy Killing VIP
8. Sub Antix – Hypnotoad VIP
9. Cyberoptics – Bolse
10. Phantasma – Come To Me (Sub Antix Remix)
11. Fable – Inside
12. Snarebox – Bounce
13. P0gman – Clocked It
14. Nicksn – Duplicate (Ft. MC Swift)
15. Vaski – Percolator
16. Black Sun Empire – Inpeak (Telekinesis Remix)
17. Triamer & Effect – XY Emotions
18. Cyberoptics – POD
19. Total Recall – Dosage (Cyberoptics Remix)
20. Cyberoptics – Eternal Shade
21. Akira Yamaoka(Silent Hill) – Promise Reprise (Cyberoptics Bootleg)
22. Cyberoptics – Cursed
23. Cyberoptics & Sub Antix – The Verdict
24. Mantis – Turbine
25. Perfecta & Save The Rave – Pill U (Static Function Remix)
26. Liquid Stranger & Excision – Get To The Point (Cyberoptics Remix)
27. Koopsta Knicca – Voodoo Village Outro
Cyberoptics will be returning to Indianapolis, to play Altered Thurzdaze at The Mousetrap, February 7th! Stay tuned for more info!