Infected Mushroom are returning to Indy with a brand new live production. This time instead of crazy mind blowing visuals from spheres, it's a fully functional animatromic stage. "Infected Mushroom's production is the first of its type. Imagine; a flame throwing, steam blasting, eye popping, self standing mechanical "Steampunk" themed mushroom."
"This mechanical being is more than a stage production, but an art installation with a darkened soul. Infected Mushroom will give life to a new type of live element sure to satisfy the thirst of this ever-changing and rapidly evolving hunger the masses desire." Batteries included!
"To pioneer your own sub genre of electronic music in the music industry today is no simple task, it is essentially equivalent to Chuck Berry inventing Rock music in 1955 or Massive Attack effectively originating Trip Hop in 1983…
Electronic music, mega-revolutionaries Infected Mushroom are renowned for being the sonic innovators of crafting hypnotic arrangements, complex layered melodies and synthetic rhythms known as "Psychedelic Trance," leaving behind all their dying "Trance" cousins in the mainstream…
Twice ranked as the world's "10 Best DJ's" by the Bible of the Scene (U.K.'s DJ Magazine), the Israel-bred, L.A. based duo Amit "Duvdev" Duvdevani and Erez Eisen have established their self- invented genre among the highest in the scene.
One could easily scour pages of the Internet in vain to find the epic level of music history defining the Infected Mushroom "kingdom." Their most notable achievements include: 1999 breakthrough debut album, The Gathering, which gained immediate attention on club dance floors and in the hands of Goa/Psy-Trance DJ's…
Fast >> 2007's their critically acclaimed and highest-grossing album Vicious Delicious, catapulted the duo onto new levels. The success of that album was met with high anticipation for another which was dropped in 2009 with the The Legend of the Black Shawrama. The album included noteworthy hit track, Smashing the Opponent, for featuring guest vocals by legendary Korn lead singer, Jonathan Davis. By no coincidence on the title, did Smashing the Opponent album-hit #8 on the Billboard charts.
If that's not impressive enough—there is the band's average 120 live performances a year including, repeat, sold-out shows from the Ultra Fest in Miami to the Virgin Festival in Baltimore, from Mexico's OMIX to Cali's Coachella, to Brazil's Ipanema Beach, and from Melbourne's Metro Club to the 2009 and 2011 Burningman Festival in Black Rock City, Nevada. Not to mention collaborations with big Rock legends; Ray Manzarek (The Doors), Perry Farrell (Jane's addiction) and then their insane amount (roughly 14,000,000) hits on You Tube simply cannot go without mention…
The best is always yet to come with Erez and Duvdev; in early 2012 they released the Army of Mushrooms, their most multi- faceted electronic album delivery to date since 2009's "Legend of the Black Shawarma".
Army of Mushroom's doesn't hold back for a second, doing what the guys "do best"−invent, experiment, create, re-arrange, flip-up, bend-over, twist-sideways while staying true to their electronic roots diced with their own and of course, always trippy and psychedelic." – infected_mushroom.com
Thursday, March 12th
Doors 8pm
Show 9pm
21+
$20 Advance
$25 Day Of
On Sale – Monday, Feb 9th – 5pm
Get tickets: http://ticketf.ly/1zP9wHG
IndyMojo.com
 Want to win a ticket for this show?
Here is how you do it!
1.   In the comment section below, tell us is in, why you deserve to win. Make it good people. 100 words or less!
2.   Post this event to your Facebook Page. Be sure to tag IndyMojo.com in your post so we see it.
It's THAT easy!
Winners will be announced Thursday Morning, February 12th! 
Good luck!
It was in the basement venue, The Casba that I first saw FIGURE. It was dark, no cover, and the place was packed. The sound that came out of the speakers that night cannot be described and neither can the energy of the crowd. I realized then I was witnessing a mad scientist of beats at work.
Figure went on to play IndyMojo's Identity After Party and was signed to AM Only (largest EDM talent agency) that same week. His career instantly exploded into a welcomed chaos of shows around the world and tons of releases. Since then, he has only played in Indy twice, at The Amber room which he headlined and at Wheelhouse Music Festival.
This coming Altered Thurzday, we can finally announce his return to playing his home state. At none other than the infamous Mousetrap and for only $8 at that. He is bringing his Terrorvision, which is a collaboration of the most terrifying visuals alongside his Monster tracks. This show is years in the making, let's kick off the year with a bang, bang!
Josh Gard has had a long history in music. Just a few short years ago he donned the name Figure and began making electro house, but has since become a regular name in all realms of electronic and dance. Scoring positions among the charts may have gotten him recognition, but a hefty amount of praise has been raining down on him lately as some of the leading artists in electronic music have valued his live performance skills as some of the best in the business.
In 2011, his Monsters of Drumstep series married his love of horror with his immense production skills to become the soundtrack for the Halloween season. Figure created his own imprint, DOOM Music to house the Monsters series which has now become an annual release. In 2013 FIGURE's monsters series became the official soundtrack to Universal Studio's Hollywood Horror Nights theme park.
Figure recently signed with OWSLA to release "Horns of the Apocalypse". Horns of the Apocalypse showcases FIGURE'S evolving sound and take on 4/4 dance music with his lead single Eagle. War Call & Beast Mode will remind fans of FIGURE'S signature sound. The EP features DEL The Funky Homosapien (Deltron 3030, Gorillaz, Hieroglyphics) Mr Lif (Definitive Jux) & Nick Thayer (Owsla).
"The direction and influence for the production came from being on tour all of last year and a good chunk of of 2013 so far. The entire EP was written on the road but mastered at my home studio in Indiana using my Neve Racks and Abelton. I'm really looking forward to seeing my fans on tour this fall and hope they all love this release as much as I do." – FIGURE
October 2013 saw the return of FIGURE's highly acclaimed Monster's series, with the release of Monsters Volume 4. Monster's vol. 4 quickly shot up the iTunes/Beatport worldwide charts with key tracks like Are You Afraid Of The Dark ft. Lexi Norton, Living Dead & The Center of Hell ft/ Helicopter Showdown. All in all the album takes listeners on a 13 song trip through the dark world of FIGURE's monsters, and showcases another side of Josh Gard's sound design that ties the LP together with dark interludes like Symphony of the Damned & Death's Gospel.
When he's not recording in his hometown studios in rural Indiana, Gard is touring worldwide, with packed tents at festivals like EDC, SnowGlobe, Starscape, The Bounce, Creamfields Australia, Tomorrow World, Global Dance, and Belgium's Dour. He just ended his 14 city Terrorvision Tour in November and Indy will be the 15th city on January 8th!
Local Suport From
HOLLOW POINT

IndyMojo // G-9 Collective // NAP DNB
https://www.facebook.com/djhollowpoint
JIN XS

IndyMojo // G-9 Collective
https://www.facebook.com/TheDJJinxs
INDIGO CHILD
IndyMojo // G-9 Collective
https://www.facebook.com/IndigoChildIndy
Free Shit!
You and a guest will get free entry to the show and a Riot Pack signed by FIGURE.
Rules
1.  Comment below and tell us why you should win!
2.  Share this page to a public post on Facebook tagging 5 friends including Indymojo.com.
3.  If you don't follow both rules you LOSE!
Winners will be announced January 7th!
January 8th
Mousetrap Bar and Grille
$8
21+
Do you guys remember Mojostock last year? Well not all of it, but no one can forget Terravita smashing their bass in your face Saturday night. Well you are in luck because they are coming back to Indy this Saturday at The Deluxe @ Old National.
Terravita is Matt Simmers (Production Engineer), Jon Spero (Mic Expert), and Chris Barlow (Mix Master). Together they are a force that has been a hard hitter in the bass scene for over ten years and counting. They have seen all the major transitions that the genre has encountered along the way.
I got the chance to have a phone conversation with Chris Barlow. I asked him a little more about the group and got some of his ideas on bass music and where it is heading. This Saturday should be an amazing show from what he was telling me.
Track Hound: Where did the name Terravita come from? It means living earth right?
Chris: It means earth life. We thought it was pretty cool. We are all earth life, plants are earth life, there's a God force behind everything on the earth and it symbolizes our meaning
TH: What brought you guys together to start creating drum and bass?
Chris: Matt and I were working together DJing, producing and doing events. We were working with one MC and he showed up to a studio session hammered one day. He started telling us we sucked and didn't know how to produce, so we got rid of him and started doing shows with Jon. Although he gets drunk pretty often he has never done that, so we are stuck with him now 10 years later. (Jon is saying in the background "Go fuck yourself")
TH: What is your opinion of the change in bass music now versus 10 years ago?
Chris: We've seen in those 10 years, predominately vinyl sales and printed media, go all the way to MP3 sales exclusively, nobody really presses vinyl anymore. More people give out tracks and we are dealing with the internet which means trends can change really fast. Stuff can get really popular without a huge dollar amount invested. What's cool about that is that fans can speak a bit more about what they like, which is nice, but also sucks because you have everyone who is a critic. Upside to it is you can be getting a lot of plays and shares and getting people to want your music, which builds your social media and makes you popular. It also makes it easier to make the music you want to make, instead of depending on A&R at a label to like it or get positive reviews from critics. It also makes it more possible to get a record store to showcase it so people will buy it. It allows us to be more creative. For instance back when we were doing Drum and Bass, you could only be between 172 and 176 BPM and it had to be a different drum and bass beat. Which is cool, we love Drum n Bass and we are writing a lot more of it now. It's nice to have bass music cycle through dubstep (various forms), even trap, moombahton, drumstep, and glitch-hop. It's all bass music, all in the same family and gives us more freedom musically. It lets us think outside the box with different beat structures and different BPMs. There is only so much you can do in a genre that's been around like 7 years when you are limited to the same perimeters. It's nice to have a change-up. Between the different trends and file sharing it creates a lot less barriers between you and the fans.
TH: On that same note, The EDM scene has seen a growth of a different genre each year the past few years starting with dubstep then drumstep then moombahton, then trap. What do you foresee being the next big thing in EDM?
Chris: It's funny that you just mentioned a whole bunch of genres. When you think of the term EDM, none of those compare to trance and progressive house or even make a dent in EDM. EDM is festival house music. For instance, Swedish House Mafia (vocal progressive house) and Armin Van Buuren (trance). Those genres are still relatively underground. Artists who make bass music, while they are playing big crowds compared to what they were in the past, are still only playing to 2,000 – 3,000 people shows on tours. That's still only like Slayer (metal band) size, which is still underground. Slayer is not a crossover commercial heavy metal by any means. I would say that none of those genres were the next big thing in EDM. That being said, in the more underground genres of EDM that you mentioned, I think the cool thing now is to not actually be of a certain genre. Play a little bit of everything. (Jon is saying "You have a whole artists space coming up"). When you think about an artist like Excision, you go to his show and he will play like 20 minutes of dubstep. The rest of it is electro house, drum n bass, drumstep, and 110. People play all over the place. It's cool because artists sounds can come across in multiple genres not just one at one BPM, that's boring. My prediction is that people will be more free and open with what they do. We will see Drum and Bass come back a little bit and the harder-edge electro House is due for a comeback as well.
TH: You guys have an electro house side project right? Hot Pink Delorean?
Chris: I wouldn't say have, I'd say had. At this point there are no plans for Hot Pink Delorean, we are tied up with Terravita releases and touring and are booked through 2015. Not saying they will never come back, we just had to choose what group to focus on and we didn't like the way some of the electro was going creatively. We didn't want to swim upstream.
.
TH: How do you work together when you all can't be together in every studio session?
Chris: Matt is the main production engineer and Jon does the vocals. We get together when we can and bend stuff around when we have too. Lately we have decided to stop touring by airplane and are doing it by ground, which allows us to all be together. It's allowing us to do a whole new show. We're not Djing these shows, we doing little samplers and playing from remix decks. It's new and a little crazy but allows us to play through a lot more tracks. Right now we are playing through somewhere around 90 tracks in an hour and a half. We are also playing parts of some of those live. It allows us to do that and be together on the road while we are making music.
TH: How do you prepare for your live tours?
Chris: We get together and come up with a set. We try to incorporate what songs go where and practice. We try to incorporate music from other genres including Jimmy Hendrix etc., all different kinds.
"Never write something like "I'm a 16 year old whatever producer from wherever. This is my first song. Can you listen to it?" Don't bother if you're 16, wait six years and send it to me when you're really awesome."
TH: What's your favorite and least favorite thing about being on the road?
Chris: Favorite thing – Getting to play our music in front of our fans.
Least Favorite – Driving and flying and being away from home.
It's a pretty sweet two or three hours a night when you are playing. But when you are sitting in Holton, Kansas at a Days Inn which is the next hotel in 45 miles in both directions and all there is to eat is whatever is at the truck stop, that's our least favorite thing about touring.
TH: If you had to give up music, what would be your go to occupation?
Chris: I have a degree in Entrepreneurship, so it would be something business related. I would probably end up somewhere in the music industry behind a desk instead of in front of the crowd. Jon would probably end up opening a restaurant or a bar. He was in the food industry for a while. I have no clue what Matt would do.
TH: We have been seeing a lot of DJ and Producer schools popping up everywhere. What is your advice for up and coming performers?
Chris: Learn how to make music and learn from as many reliable sources as possible. Never send out your music until it's done and it's as good as the artists that you look up to. If it's not, then it's going to get one listen and people are going to label you in their minds as someone they don't need to listen too. It's hard to shake that label. Try to find the proper channels to get people your music instead of spamming their Facebook or sending them a message on Soundcloud. The people that are worth sending your music to get so much of other peoples music that they just won't even listen to it. You have to get it in the right hands of the right people in the right way. Make sure it's done before you give it to them. Never write something like "I'm a 16 year old whatever producer from wherever. This is my first song. Can you listen to it?" Don't bother if you're 16, wait six years and send it to me when you're really awesome. There's no rush and everyone needs to realize that. Collect as much info as possible before even bothering to move ahead.
TH: You were the headliner for Mojostock last year. Can you share the most memorable thing about that show?
Chris: Definitely the crowd, everyone reacted to every track. We had never been there before so we didn't know what to expect. It was great to see a nice family vibe and the promoters were professional. Sound was good and stage looked nice. We had a great time, the whole thing was great. We had a choice to stick around after we played and we chose to stay for like the whole night. You know the headliner of the festival likes it if they are kicking it by the campfire 10 beers deep by the end of the night.
TH: What super power would you have if you could only have it for 24 hours?
Chris: The ability to give myself more super powers.
Jon: Teleportation, I would be loaded. I would rob every single bank in 24 hours.
TH: What does Terrivita have in store for us in 2014?
Chris: We've got Rituals coming out. We are working with the metal band Born of Osiris, which should be after that. We have some collaborations with Datsik, Bassnectar, La Castlevania, Figure, J. Rabbit, Getter, and the Firepower people. We have so many of our own projects going on, it makes it hard to sit down with people, especially when you start working with something like a metal band. Going forward we are trying to take the act a little more live by the later part of 2014, adding guitars and keyboards.
TH: What can we expect February 1st here in Indy?
Chris: My birthday is February 2nd and I will probably get really drunk, so there's that. It should be really good for Robot Pirate Monkey who is opening for us. You should expect them to really vibe it out. We are going to do our thing with our samplers. You will hear some stuff off of Rituals, you'll hear that Datsikcollab, and a bunch of our new stuff. We are making music as we go, so you might be in store for things we haven't played out before. We are looking forward to getting back there.
We'll there you have it. I hope to see all of you this Saturday night. I am really eager to check out Robot Pirate Monkey and see Terravita perform in their new style. Check out some tracks from both groups below.
Tickets are available here —–> TICKETS!
You can also get tickets from IndyMojo at this week's Altered Thurzday for only $15
This Friday the Eiteljorg Museum is hosting what is sure to be an unforgettable explosion of culture, music and art.  The Contemporary Arts Party will kick off the museum's new exhibit, RED: The Eiteljorg Contemporary Art Fellowship. The party will include performances by DJ Kyle Long, DJ Little Town, Know No Stranger, sketch comedy group The 1491's, Big Car and most notably, A Tribe Called Red.
This Canadian trio — Bear Witness, Dee Jay NDN and two-time Canadian turntable battle champion DJ Shub — specializes in an unparaalleled hybrid of electronic music of many flavors, Pow Wow Music, traditional drumming and singing of various First Nation/"Native American" (as Americans know it, but that term is not actually acceptable. When "Columbus" or whoever discovered "america", the :natives were already here, and since this place was neither India or the Indies–which would make them "Indians," nor were they "American:, since there was no "America: yet, let's just call them Natives or aboriginals.
The group's name gives a nod to intellectual hip hop pioneers, A Tribe Called Quest. The "Red" represents indigenous people on the traditional medicine wheel. The group began when DJ NDN and Bear Witness were DJ-ing at the same club around 5 or 6 years ago.  NDN used a loop from a Pow Wow song, Bear Witness put a beat under it and that's when the magic began.  Add in turntable battle champion DJ Shub, and the result is a unique, massively powerful sound that is unmatched by anything you've ever heard.
A Tribe Called Red's music is both hypnotic and infectious, blending traditional Pow Wow samples with moombahton, trap, electro and dubstep.  They have released EP's, full length albums, toured the world, and run a sold-out monthly party called Electric Pow Wow in their home town, Ottawa Canada.
Their music is heavily rooted in indigenous politics and this becomes clear in videos Bear Witness produces and projects at some of the live shows. ATCR uses their music to advocate for indigenous peoples' rights, and even uses samples from defamatory native film portrayals.  Far more than "just a band," ATCR participates in social commentary and are adamant about correcting stereotypes and negative misrepresentations of Native/FN people.  The most appropriate quote I could find to describe A Tribe Called Red said, "A Tribe Called Red are more than just a music act; they are an audio-visual, cultural phenomenon."

No group can claim to even come close to what A Tribe Called Red is doing, and has done. To put it best, they "revamped and honored their culture, contemporized an often forgotten and forsaken segment of society and catapulted their concern and care for their people into the mainstream."
I was lucky enough to talk to DJ Kyle Long, another performer for Friday night's event and ATCR fan, about his feelings on the group, their music and the event.
AF: When did you first hear ATCR/what was the first track of theirs you heard and what was your reaction to it?  Do you have a favorite?
KL: I first heard of the group around 2010 on a Canadian electronic music blog I used to follow called Masala. The Masala site was created by a bunch of DJs based in Montreal and they were really at the forefront of exposing North American audiences to emerging global electronic music scenes in places like Angola or Argentina.
I vividly remember reading on Masala about this group of First Nation/Native American guys who were mixing their traditional music with dubstep. I was immediately intrigued by the concept and when I listened to the tunes I was seriously impressed with how well they executed the idea. I thought the music was just really visceral and powerful, mixing these intense Native vocal samples with super-heavy bass sounds. It was a wild combination that really worked.
I really like the track "Red Skin Girl," which samples a traditional recording by the Northern Cree singers. I love the track they did with Das Racist "Indian From All Directions." I also dig their moombahton stuff, which sort of veers away from the Native American based work. They did a killer moombah remix of Caetano Veloso's Tropicalia anthem; I spin that remix often in my DJ sets.
AF:  Have you ever seen one of their live shows?
KL:  Yes, I played with the group in Indianapolis in November of 2011, which was also for the opening of the Eiteljorg's Native American Contemporary Arts Fellowship. The museum initially contacted me to spin at that event with a couple other locally based DJs including Jackola. But immediately after they contacted me I started literally begging them to bring A Tribe Called Red in to perform. I'd actually approached the group much earlier about performing here and was already in conversation with their management. Everything just sort of magically aligned to make it happen.
At first I think the museum was a bit skeptical of the idea. Which I understood, as it's considerably more expensive to fly a 3 piece group in from Canada, as opposed to using local talent. But when they heard the music and watched the videos, they quickly realized how perfect they were for the event.
AF:  If you had to give people a description or preview of what they might expect to see/hear at an A Tribe Called Red show, what would you tell them?  
KL:  If you were at the first show the group did here, you only experienced one element of their live presentation. This time the Tribe will be bringing their complete visual presentation, which includes a traditional Native American hoop dancer and an extensive video presentation that features stereotypical images of Native Americans edited by the Tribe in a psychedelic fashion.
Musically, I think A Tribe Called Red have one of the best live presentations of any electronic music act I've ever seen. That's partly due to the amazing turntablism skills of DJ Shub, who has won some prestigious DMC turntable battles.
Their live show is just an all-around assault on your senses. Musically they hit audiences with this incredible, rapid fire blast of musical ideas – obviously the traditional native sounds are an integral, recurring component in the sound, but you'll hear the entire spectrum of modern electronic music  represented in an extremely unique and creative style.
AF:  What inspires you/impresses you about their music?
KL:  Beyond the music itself, I just love the concept of A Tribe Called Red and the questions and ideas the group puts in front of audiences. We live in a culture where it's still socially acceptable to portray Native American culture in demeaning, stereotypical ways and I believe that needs to change immediately.
Native American and First Nation people are rarely in control of how they are portrayed in popular culture. I love how A Tribe Called Red are aggressively reversing that unfortunate trend and creating this confrontational music that challenges listeners to rethink all these tired stereotypes of Native People.
I'm really attracted towards music movements that are built around empowerment – whether that's Rastafarian roots reggae, Riot Girl punk rock, or Fela Kuti style afrobeat. I just naturally gravitate towards those sorts of things, and I think A Tribe Called Red have created an important, necessary musical movement for their culture. I love artists who mix volatile music with volatile idea – like MIA, The Clash or Public Enemy. For me A Tribe Called Red fall right in line with that tradition.
AF:  Besides your own performance and seeing A Tribe Called Red again, what else can we look forward to about this party?
KL:  I'm really excited that DJ Little Town aka Jessica Hemesath will also be spinning at this event. Little Town is an emerging new artist in the Indianapolis electronic music scene. She very recently turned 21, so she's just now getting the opportunity to get out and spin in clubs. There are some areas where my sound and Little Town's overlap; Jessica's has some Brazilian influence from her family and you'll hear her dropping some classic Baile Funk cuts in her mixes. That's really cool for me, as what I do is pretty far removed from what most of the other DJs in the scene here are doing – so I'm really stoked to see Little Town on the bill with A Tribe Called Red and myself.
This event is sure to be an unforgettable experience and we hope to see you all there!
Download their self-titled debut album here for FREE!
You can also find A Tribe Called Red on Soundcloud, Facebook, Twitter, and their website.
Don't forget to check out DJ Kyle Long/Cultural Cannibals on Soundcloud and their website.
More Info:  Eiteljorg press release
EITELJORG TO AWARD $25,000, EXHIBIT TO FIVE CONTEMPORARY NATIVE ARTISTS
Special show, opening Nov. 9, defies stereotypes about Native art
(INDIANAPOLIS) – Imagine walking into an American Indian museum and seeing a totem pole sawed into pieces and scattered across the floor. That kind of statement-making Native artwork –  that clashes with tradition and confronts stereotypes – will be on display beginning Saturday, Nov. 9 2013, when the Eiteljorg Museum of American Indians and Western art opens RED: The Eiteljorg Contemporary Art Fellowship.
RED will feature five Fellows whose paintings, drawings, photography, sculpture and installation art exemplify the highest standards of artistic excellence in the field of contemporary art.
Invited Artist, Lawrence Paul Yuxweluptun (Coast Salish/Okanagan) is a Canadian painter known for his large-scale works that encompass political and social issues.

The work of Minneapolis-based mixed media artist, Julie Buffalohead (Ponca Tribe of Oklahoma) challenges commonly held social conventions in the theater of the backyard, bathroom and ambiguous landscape  where animals play dress up, attend tea parties, and go diving in baby pools. Buffalohead's narratives at first look are charming only to find she turns the world upside down.
Nicholas Galanin (Tlingit/Aleut) is a Sitka, Alaska-based concept-driven artist who uses indigenous technologies and global materials when exploring his unpredictable installation ideas. In his large-scale work, I Think it Goes Like This?, Galanin takes a traditional-looking totem pole and deconstructs it to create a puzzle-like installation.
 Shan Goshorn (Eastern Band of Cherokee) uses traditional Cherokee basketry to bring awareness to contemporary Native issues. She builds her baskets out of paper on which she's printed the text of treaties between Cherokee people and the U.S, maps that mark out land once owned by the Cherokee and even lists of athletic teams that use Indian names.
Meryl McMaster (Plains Cree/Blackfoot) is a young artist from Ottawa, Ontario, whose photography shows a maturity in its reinterpretation of the idea of portraiture. She combines exploration of race and social issues into her unique photography using sculpture and installation.
Eiteljorg Fellows receive a $25,000 unrestricted grant, are featured in a catalog and exhibition and the museum purchases works of art for the permanent contemporary collection. More than 100 works from this year's Fellowship class will be on exhibit until Feb. 2, 2014.
"These artists represent unique cultural and personal backgrounds, and their artwork reflects the diversity of Native artists in North America," said Eiteljorg contemporary art curator Jennifer Complo-McNutt.  "As an exhibition, RED is a platform for exploring the work of artists who take pride in their cultures and express strength in the knowledge that has been passed down from their ancestors."
To date, the Eiteljorg Fellowship has honored 40 contemporary Native artists, totaling nearly $1,125,000 in cash awards and purchases for the permanent collection.
OPENING WEEKEND SCHEDULE
Friday, Nov. 8
5:30 p.m. – 7:30 p.m.
Celebration
Awards reception honoring 2013 Fellows
Friday, Nov. 8
8 p.m. – Midnight
Contemporary Arts Party!
Event features DJ crew A Tribe Called Red and sketch comedy group the 1491s
Saturday, Nov. 9
10 a.m. – Noon
2013 Fellows Gallery Talks
Tour the special exhibit gallery with the new Fellowship class
Saturday, Nov. 9
1p.m. – 3p.m.
New Native Speak: the 1491s present Social Smallpox
Native American comedy sketch group performs at the Eiteljorg. They are known for bringing Native awareness and humor to a wide, mainstream audience.
About the Eiteljorg Museum
The Eiteljorg Museum seeks to inspire an appreciation and understanding of the art, history and cultures of the American West and the indigenous peoples of North America. The museum is located in Downtown Indianapolis' White River State Park, at 500 West Washington, Indianapolis, IN 46204. For general information about the museum and to learn more about exhibits and events, call (317) 636-WEST (9378) or visit www.eiteljorg.org.
For volume 21 of our Collective Sessions Mix Series, we have a VERY special guest in Chicago Bass Maestro, Richie August! Starting with Dubstep in 2008, Richie's first official release came in early 2009 on Betamorph Recordings. 2010 until spring 2013 he was the brains behind the "Hulk" group until leaving to further his solo career. He's worked with labels such as, Play Me, Rottun, Sub Human, Ultragore Recordings, Multikill Recordings and released a full length album on July 4th 2013. This mix has lots of originals sprinkled amongst a sea of heavy hitters! We hope you enjoy and share with your friends!
@soundcloud.com/richieaugust
www.facebook.com/richieaugust420
Track Listing:
1. London Future & Djemba Djemba – Look At Me Now feat. Ifa Sayo
2. Jacob Plant – Fire (Dubsef's Festival Trap Remix)
3. Jesse Slayter – China
4. Richie August – Loco
5. Woogie x Ransom – We Get Down
6. Burn The Disco – Turn Up
7. Yello Claw – P_$$YRICH feat. Adje
8. GTA – Yolohton
9. Meaux Green – Grindin' On Acid
10. Jackal ft. CRNKN – Bubblegum (LVX Remix)
11. Buraka Som Sistema – Hangover (Cosenza ReTwerk VIP)
12. Hifee – So Ghetto
13. Matrix & Futurebound feat. Max Marshall – Control (Torqux Remix)
14. Meow666 – Meow Machine
15. Stafford Brothers – Are You Ready
16. Samual James – Mega
17. Gianni Marino – Piew
18. New Young Pony Club – Hard Knocks (Astronomar Remix)
19. Cutline – Crack It
20. Duck Sauce – Radio Stereo (Bingo Players Remix)
21. Jitta On The Track – Mollylujah (Watapachi Remix)
22. Remedy – Welcome To Tha Trap
23. Kai Wachi – Game Over
24. Bommer & Invictous – Blat!
25. Yellow Claw & Yung Felix – You Make Me
26. Debroka x BoyJamez – Autograph
27. Duwell – Duck Season
28. Kill The Noise – Rockers – (Bro Safari & UFO Remix)
29. Richie August – Robo Lean
30. Metallica – Battery (Richie August Remix)
31. Gianni Marino – Azn Girls (ETC ETC Remix)
32. Pote – Stomper
33. Invictous – SmokeSalmon
34. Richie August – My Lady
35. Razihel – Falcon VIP
36. Hulk & Dan Wall – Brotorious (Richie August Remix)
37. Boy Kid Cloud & p0gman – Hood Rich
38. Bro Safari & UFO – Drama (Sadhu Remix)
39. JuJu & Bommer – Al Capone
40. KnightRiderz – FallInLove
Artwork by Nicholas Love Visuals
www.facebook.com/nicholaslovevisuals
This edition of Collective Sessions was the winning mix from Indymojo's Mojostock Mixtape Competition, which was blind judged from a field of 30+ mixes. Congrats goes out to Dallas based producer and DJ, Ecco! Enjoy the mix!
soundcloud.com/djeccomusic
www.facebook.com/djeccomusic
Track Listing:
1. Sharam Jey, Kolombo – Big Deal! (Original Mix)
2. Kohra – Pyramids (Vitor Munhoz Remix)
3. Sharam Jey & DJ Tapesh – Over Me (Original Mix)
4. Chicken Lips – He not in (Eats Everything Chicken Tits Remix)
5. DJ Anna – Keep Going (Original Mix)
6. Phunk Investigation & Schuhmacher – Critical (Siwell Remix)
7. Groovebox – Brooklyn (Original Mix)
8. Crazibiza – Coco Loco
9. Jay Lumen – Beat Drops (Take Me To The Garage)
10. Mumbai Science – Impact
11. Koen Groeneveld – Ditsjz (Original Club Mix)
12. Zedd – Dovregubben (Original Mix)
13. Bassjackers – Mush, Mush (Original Mix)
14. GTA – Booty Bounce (Original Mix)
15. Digital Manges – Manges (Sharkslayer Dub)
16. Dimitri Vegas & Like Mike – Wakanda (Extended)
17. W&W & Ummet Ozcan – The Code (Original Mix)
18. Jon Kong – Hidden Dragon (Original Mix)
19. Dirty Harris – Toucan (Original Mix)
20. Zedd – Clarity Feat. Foxes (Funkagenda Remix)
21. The Aston Shuffle vs. Tommy Trash – Sunrise (Won't Get Lost) (Tommy Trash Version)
Artwork by Nicholas Love Visuals
www.facebook.com/nicholaslovevisuals
With volume 11 of Collective Sessions, we reached out to Cincinnati's Kaiten. He's built a reputation throughout the Midwest for bringing forward-thinking music to the masses as a promoter, DJ, and producer. Enjoy, download, share!
@soundcloud.com/kaitendj
www.facebook.com/kaiten000
Track Listing:
1. Zedd feat. Foxes – Clarity (Brillz Remix)
2. Nicky Romero – Symphonica (Bare Remix)
3. Dimitri Vegas, Like Mike, GTA & Wolfpack – Turn It Up feat. Wolfpack (Pelari Trap Remix)
4. SPL & 12th Planet – Ratchet Strap (UZ Remix)
5. Luminox – I Run This
6. Caspa – Setting Sun (Antiserum & Mayhem Remix)
7. Atlantic Connection – Perfect (She from the Hood)
8. Reid Speed & Proper Villains – We Love The Blunts
9. Datsik – Light the Fuse (Sub Antix Remix)
10. Heroes x Villains – Flex
11. Heroes x Villains – UGH!
12. Skism & Virus Syndicate – Like This (Antiserum & Mayhem Remix)
13. Craze & Codes – Trapped in Sydney
14. Caspa – Fulham 2 Waterloo
15. Dismantle – Computation VIP
16. Dismantle – Destroy
Artwork by Nicholas Love Visuals
www.facebook.com/nicholaslovevisuals
Grab your headphones and get personal with this week's edition. I have been combing the Cloud that is Sound to bring you the best of the best. Trap is at a standstill right now and I want to know what will be next in the EDM market to see the shine. What are your thoughts? I am very curious what this summer of music will have in store for us. To me it seems that after each passing the direction changes in music changes even if it is just slightly. What genre will reign king by the fall? For now, it's time to turn up!
*Feature This!*
SINGULARITY
HORIZON
PLAY ME RECORDS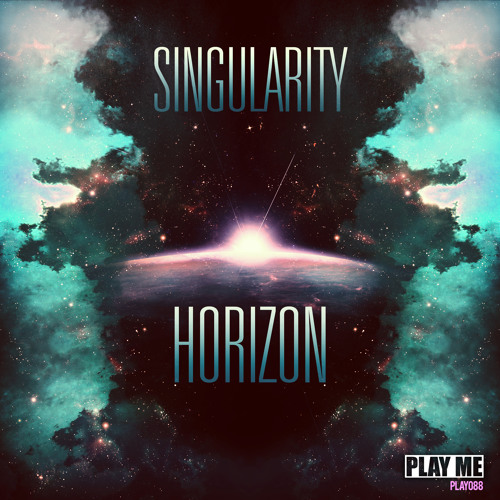 Los Angeles based producer Singularity has just release this monster on Play Me Records. Featuring an array of unique original styles and remixes by FatRat and DCarls. Don't miss him this Friday at The Vogue for IndyMojo's Mojo Radio Spring Celebration.
WE ARE DUSTLA
VARIOUS
DUSTLA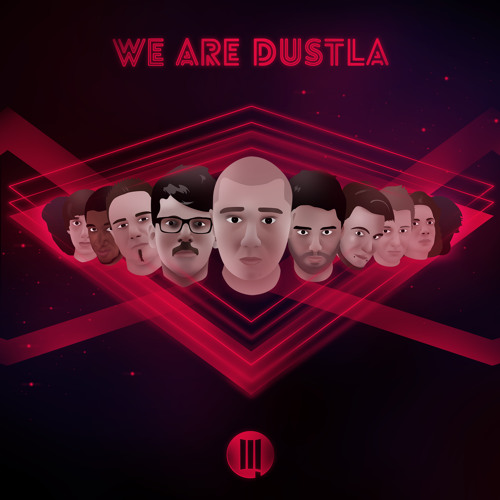 G-9 Collective's own F12 has been featured on this new release from the Belgium label Dustla. F12 is 16 years old and is known as a prodigy for his music production. Since age 14 he has been making some very mature beats. You can also catch his Vogue Theater debut this Friday. The rest of this release is filled with some great new talent. This is a free download so go grab it now!
*Weekly Visuals*
*Free Beats*
*$hit You $hould Buy*
G-9 Collective Session Vol. 8 Ganzarelli
May the beats be back with you! Been a while my saucy bass vixens. Got a new addition to the the blog. Starting a monthly "Vault" section that will be used for tracks I might miss or are sent to me late. If you have something that you think should be shared here, send it my way. A host of face-melting bass is at your fingertips below. The worst day in the world is Monday. These tracks should help you kick the work day's ass!
Video of The Week
May's Vault

Full Track @ https://soundcloud.com/neversaydie/eptic-mastermind-1
Fresh & Free
New To The Market
New Shy Guy Says!
With the addition of a second monthly mix in G-9 Collective's Collective Sessions series, we were able to reach outside of the Collective and bring in house music producer and DJ, Corduroy Mavericks! Please enjoy and share!
Track Listing:
1. Vlada Asanin, Yas Cepeda, Juan Rey – Jazz Machine
2. Steve Bug – No Adjustments ft. Foremost Poets
3. Southland Dj's – WTF
4. Davy Kidd – Get Down Tonight
5. Stefano Ritteri – Nothing Stays the Same
6. Justin Martin & Ardalan – Wheelgunner (dub)
7. Paolo Rocco – Move Body, Move Forward
8. Roundtable Knights & Ogris Debris – Say What?! (Paolo Rocco remix)
9. Oliver $ & Sqim – Hoes
10. Justin Martin – Ruff Stuff (Pimp Squad Edit)
11. Acidkids – Greek Geek (Joyce Muniz & Shanti Roots remix)
12. Chicken Lips – He Not In (Eats Everything Chicken Tits remix)
Artwork by Nicholas Love Visuals:
www.facebook.com/nicholaslovevisuals