Fresh from the UK is Oli Brand, aka Beaka, who is releasing his debut self-titled EP on the influential Montréal-based label, Infinite Machine (IM022). Brand has a lot to deliver in a surprisingly hearty 25 minute EP, and fans of UK-Bass and house music can appreciate the creativity and production brought to the scene by this promising producer.
InDisguise
The bass influence is initially rather subtle in this song, emanating as the rhythm fluctuates in tone and texture. The overlapping textures seem to wash over the bass rhythm periodically, alternating as the bass rhythm periodically ascends and descends in pitch. The rhythm grows in complexity as a vocal sample is added, echoing in the midst of a steady and very strong house/bass rhythm.
The main bass rhythm changes while the clean rhythm is submerged in atmospheric noise, almost rising in pressure. The altered bass rhythm closes out to return to the main theme. The rhythm is very driving, and even if the rhythm isn't "fast", it packs a ton of energy for a house/bass influenced track.
Killjoy
The opening rhythm is very deep and atmospheric ambiances along with lighter and cleaner rhythms reverberate to serve as a counterpoint. A light electronic melody descends before the rhythm becomes more clearly defined. The rhythm sounds like a dubstep song, but is muddled with the persistent, minimalist and texture-heavy bass. A deep vocal sample is included to enrich the melody; before a cleaner and higher pitched electronic phrase enters and echoes in and out of the deep bass rhythms. That lighter electronic phrase was unexpected and it was very pleasant to hear.
The bass rhythms get very deep and distorted as a clean and new electronic melody enters in syncopation to counterpoint the deep bass rhythm.  The cleaner rhythms drop off as the syncopation continues, but not for long until the bass rhythms are reunited with the cleaner, dubstep-influenced rhythms.  The rhythm takes longer pauses towards the end of the track before first light electronic melody returns to close "Killjoy".
Subconscious
"Subconscious" opens with a relatively simple bass rhythm accompanied by more complex and deliberate rhythms.  This rhythm is particularly nice because it sounds as if it's ending its phrase with very soft and subtle synth tones.  The synth alone seems to have taken influence from the likes of Mount Kimbie or perhaps Maths Time Joy.  Brand is very deliberate in his rhythms and they work very well when deliberately deciding which rhythms and which tones reverberate in the song.
A female vocal sample periodically surfaces before a very delightful synth harmony kicks in.  Brand plays around with the bass rhythms, allowing them to reverberate in the synth's harmony. The harmony is very reminiscent of Maths Time Joy's "Hideaway" EP. The bass rhythm remains as it's submerged in an atmospheric ambiance, though it exists very minimally and is deliberately placed within the song.
Timelapse
The final track starts with a soft and introspective harmony, before Brand begins to carefully layer his rhythms as they begin to grow in complexity and substance. The harmony remains as the main rhythm asserts control of the track. The rhythm is particularly complex in "Timelapse", carefully employing elements of bass and UK-Garage.
The rhythm seems to work in phrases too, allowing for atmosphere and texture to take the lead in certain points in the track, before the rhythm returns to dominate the overall mood and theme of the track.  One of the best features of the texture is a clean and possibly reverberating synth that works very well as a counterpoint to the diminished bass rhythm.
Beaka's self-titled debut EP is nothing to underestimate. Brand employs very impressive production skills and is able to deliberately craft exquisite and meaningful rhythms while very tastefully employing texture to counterbalance those rhythms. This is a very smart EP with driven and sincere production. Brand is very lucky to debut such a great EP to a deserving label like Infinite Machine. Beaka has a bright and promising future as a musician signed to Infinite Machine.
Check out Beaka and Infinite Machine on SoundCloud.
IndyMojo & Live Nation present:
SAVOY – Get Lazer'd Tour
GET TICKETS HERE: http://bit.ly/18vdRiB
Thursday, Jan 30th
Deluxe @ Old National Centre
18+
* SAVOY
Brooklyn, NY / Boulder, CO
https://www.facebook.com/SAVOY
http://savoyband.com/
http://www.twitter.com/savoy
http://www.soundcloud.com/savoyband
* DOTEXE
https://www.facebook.com/officialdotexe
https://soundcloud.com/musicdotexe
Scott "DotEXE" Stanley, an electronic music prodigy, was smack dab in the middle of studying computer programming when he typed his last command — ".exe" — and never looked back. He has since adopted this mysterious moniker as his DJ alias and this 22-year-old is now one of the fastest growing underground electronic producers of 2013. His Meg & Dia's "Monster" remix has achieved viral status, accumulating over ten million views in just over a year. Despite his remix success, Stanley, a member of the growing Monstercat family, prides himself on originals, including "Run Away From Me", "Kill It with Fire", and his latest, "Hipster Cutthroat". With a wide range of tempos and addicting melodies, DotEXE is breaking sound barriers at a venue near you.

Local Support from:
* INDIGO CHILD
Indymojo // G-9 Collective
https://www.facebook.com/IndigoChildIndy
https://soundcloud.com/the_indigo_child_89


*****************************************
GET TICKETS: http://bit.ly/1h1mGaO
18+
DELUXE at Old National Centre
502 N. New Jersey
Indianapolis, IN
****************************************
__________________________________________________________
Want to win a ticket for this show?
Here is how you do it!
1.   In the comment section below, tell us is in, why you deserve to win. Make it good people. 100 words or less!
2.   Post this event blog to your Facebook Page. Be sure to tag the IndyMojo.com Fan Page in your post so we see it.
It's THAT easy!
Winners will be announced Tuesday, January 28th! 
Good luck!
Volume 22 of our Collective Sessions mix series featuring Nashville, Tennessee House Music Producer, Wattie Green! Wattie's vinyl and digital releases on Flapjack, Spatula City, Juiced, Knocturnal Emissions, Serial Sickness, Funk Mansion continually top the charts of Stompy and Traxsource. If you like house music, this is definitely one for you! Check it out and share with your friends!
@soundcloud.com/djwattiegreen
www.facebook.com/djwattiegreen
Track Listing:
1. Henry Truvillion – Possum Was An Evil Thing
2. Mark Funk – Lady Bug
3. Wes – Make With The Names
4. Dj Mes & Sonny Fodera – Freaks On The Floor
5. Paul Johnson – The Hole Is Mine
6. Deaf N Dumb Crew – Fuck Shit Up
7. Fabio Bacchini – It's Alright
8. Slater Hogan & John Larner – Hipshaka
9. Will Jax – Somethin I Need
10. Dixie Yure – By Defection
11. Flapjackers – Magic In Your Eyes (J's Drivin It Mix)
12. Wattie Green – Brasilian Heat (Bryan Jones Mix)
13. Wattie Green – Brasilia
14. Frankie J – When It Get Hot
15. Jason Jinx – Your Love Has Captured Me
16. Maggs & Bruchez – Baby Be Mine
Artwork by Nicholas Love Visuals
www.facebook.com/nicholaslovevisuals
Volume 20 of our Collective Sessions Mix Series features Phoenix based producer / Ficus Tree Music label owner Jeff Service. Enjoy!
@soundcloud.com/jeff-service
www.facebook.com/jeffservicemusic
Track Listing:
1. Frankie Watch – Gieri (Nice7 Remix)
2. Jamie Jones – Moan and Groan
3. Hot Since 82 – Phat Tool
4. Paolo Rocco – People Say (Nic Fanciulli Remix)
5. DJ W!ld – Shape U
6. Gulivert – Street Life
7. Jeff Service feat. Mena – Fix
8. Scott Diaz – This Vibe
9. Jeff Service feat. Mikey V – Keep Playin
10. Detroit Swindle – That Freak Stuff
11. Jeff Service feat. Kristy Leigh – One More Chance
12. Marlon Hoffstadt & Dansson – Shake That
13. Jeff Service feat. Mena – Why Are We Here
14. John Cutler feat. E-Man – It's Yours (Nice7 Remix)
Artwork by Nicholas Love Visuals
www.facebook.com/nicholaslovevisuals
For volume 16 of our Collective Sessions mix series, we snagged none other than Indy's own techno guru, Adam Jay! Listen, Share, Download, Enjoy!
@soundcloud.com/adamjay
www.facebook.com/adamjaymusic
Track Listing:
The contents within this mix are G-14 Classified, and cannot be shared with the general public.
Artwork by Nicholas Love Visuals
www.facebook.com/nicholaslovevisuals
This edition of Collective Sessions was the winning mix from Indymojo's Mojostock Mixtape Competition, which was blind judged from a field of 30+ mixes. Congrats goes out to Dallas based producer and DJ, Ecco! Enjoy the mix!
soundcloud.com/djeccomusic
www.facebook.com/djeccomusic
Track Listing:
1. Sharam Jey, Kolombo – Big Deal! (Original Mix)
2. Kohra – Pyramids (Vitor Munhoz Remix)
3. Sharam Jey & DJ Tapesh – Over Me (Original Mix)
4. Chicken Lips – He not in (Eats Everything Chicken Tits Remix)
5. DJ Anna – Keep Going (Original Mix)
6. Phunk Investigation & Schuhmacher – Critical (Siwell Remix)
7. Groovebox – Brooklyn (Original Mix)
8. Crazibiza – Coco Loco
9. Jay Lumen – Beat Drops (Take Me To The Garage)
10. Mumbai Science – Impact
11. Koen Groeneveld – Ditsjz (Original Club Mix)
12. Zedd – Dovregubben (Original Mix)
13. Bassjackers – Mush, Mush (Original Mix)
14. GTA – Booty Bounce (Original Mix)
15. Digital Manges – Manges (Sharkslayer Dub)
16. Dimitri Vegas & Like Mike – Wakanda (Extended)
17. W&W & Ummet Ozcan – The Code (Original Mix)
18. Jon Kong – Hidden Dragon (Original Mix)
19. Dirty Harris – Toucan (Original Mix)
20. Zedd – Clarity Feat. Foxes (Funkagenda Remix)
21. The Aston Shuffle vs. Tommy Trash – Sunrise (Won't Get Lost) (Tommy Trash Version)
Artwork by Nicholas Love Visuals
www.facebook.com/nicholaslovevisuals
In just two more days Indianapolis will be hosting its first two-day all EDM festival. This line-up is full of talent and there is a little something for everyone. Genres will range from Trance to House to Dubsteb to Drum and Bass to Trap and all of it being on the same stage. There will be no need to worry about missing an act or switching stages.
The event will be held at Opti Park in Broad Ripple and kicks off this Friday, September 13th at 5 PM and Saturday starting at 1 PM. It is all ages and will have feature after parties held at The Vogue that will be 21 and over.
FRIDAY
PAUL OAKENFOLD
Oakenfold's career kicked off in the early 90's and to this day he is one of the biggest Trance DJs in the world. He has release dozens of mixes and played for massive crowds all over the world for years. His newest and highly anticipated full length album "Pop Killer" is due to be released this year.
www.soundcloud.com/pauloakenfold
FLOSSTRADAMUS
Chicago based duo J2K (Josh Young) and Autobot (Curt Cameruci) have been involved in the Hip Hop scene for a good minute. Collaborating with the likes of A-Trak, Diplo, and The Cool Kids, just to name a few. Most recently they have been producing widely popular Trap beats.
https://www.facebook.com/flossstradamus
https://soundcloud.com/flosstradamus
KEYS N KRATES
Catching this trio based of Toronto should be a priority for you this weekend. The mixture of electronic music using raw samples and live instruments makes this a show you need to see.
https://www.facebook.com/keysnkrates
https://soundcloud.com/keysnkrates
A-SQUARED
Two of the hottest club DJs in Indy, A-Squared will be kicking off Wheel House on Friday.
http://www.asquaredindustries.com/
https://www.facebook.com/asquaredindustries
https://soundcloud.com/a2industries
Saturday
WOLFGANG GARTNER
Wolfgang Gartner (Joseph Youngman) started out as a Deep House DJ and created the name he goes by now because of his abrupt transfer into the Electro House genre. The transition proved to be a major success with eight #1 tracks on Beatport, hosting a show on MTV, and being among the most wanted at every major festival around the world.
http://www.wolfganggartner.com/
https://www.facebook.com/djwolfganggartner
https://soundcloud.com/wolfganggartner
THE CRYSTAL METHOD
Formed in the early 90's by Ken Jordan and Scott Kirkland, The Crystal Method have been icons of the EDM world since their inception. Their debut and certified platinum release Vegas, had five of its ten tracks released as top singles. The group's music has been featured in movies (City of Angels, Spawn) and video games (Need For Speed:Underground, Project Gotham Racing, League of Legends).
https://www.facebook.com/thecrystalmethod
https://soundcloud.com/the-crystal-method
FIGURE
Indiana born Josh Gard, has had one remarkable ride in the EDM scene. Starting out as a hip hop DJ, then mastering the skill of Fidget House and finally dominating the Drumstep scene. His horror-themed tracks have been some of the most memorable of all. His name traveled like thunder through-out the electronic realm. After several full length album releases he caught the attention of OWSLA (Skrillex's label) and his album Horns of the Apocalypse was released yesterday on the label.
https://www.facebook.com/IMFIGURE
ARAABMUZIK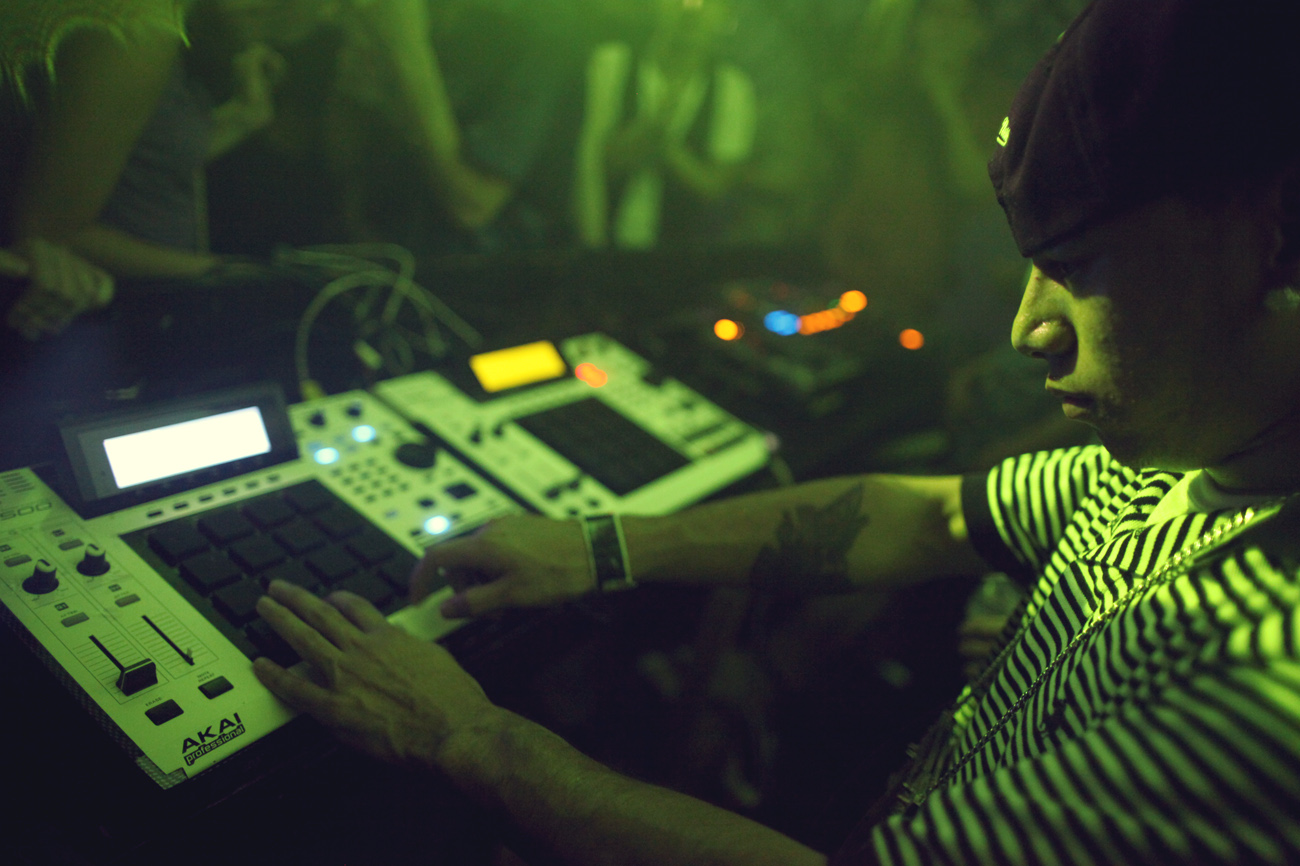 Hailing from Rhode Island, Abraham Orellana made his name by showing off his skills on a MPC drum machine. He is no stranger to producing beats with some big names such as Cam'ron and Vado, The Diplomats, Hell Rell, Jadakiss, Busta Rhymes and Fabolous. The video below speaks volumes of why you need to see this man live.
https://www.facebook.com/AraabMuzikMVP
https://soundcloud.com/araabmuzik
SALVA
LA based producer whose remix of Kayne West's Mercy was #1 on Soundcloud and has well over a million plays. Check out some of his other releases; you won't be disappointed.
https://www.facebook.com/SALVABEATS
ACTION JACKSON
Action Jackson is a premier DJ in the Midwest. He currently hosts OMG! every Wednesday night at the Casba in Broad Ripple and Night Moves every Friday night at The Metro on Mass Ave. Also know for being a partner of the well known Rad Summer and a producer on the label as well. Action can keep the dance floor going and this weekend you will find out just why.
http://actionjackson.radsummer.com/
https://www.facebook.com/deejayactionjackson
https://www.facebook.com/deejayactionjackson
SHY GUY SAYS
Bloomington-based producer Jarrod Linne is a rising star in the Midwest. His beats flow through the crowd like a shock wave. His dance moves on stage keep the crowd excited and most certainly the mask adds to the effect his entire performance. He is a part of the G-9 collective and appears frequently at IndyMojo events.
https://www.facebook.com/shyguysayswhat
https://soundcloud.com/shy-guy-says
X5IGHT
Chicago natives Brandon and Jerry have been producing individually for several years, and decided in November 2012, to put their knowledge and talents together. Their debut EP The Radiance was released in July.  Check them out Saturday when they start the party off with their electro & progressive house, trance, and dubstep sounds.
https://www.facebook.com/X5IGHT
After Parties
Friday After Party @ The Vogue
Ohbeone
Cadillac G
Topher Jones
Tritonal
Dub Knight
Saturday After Party @ The Vogue
Helicon
Gabby Love
DJ Lockstar
Bad Boy Bill and Richard Vission
Bryan Downs
Both after parties are $20 at the door or tickets can be purchased through www.wheelhousefestival.com
Home Page: http://www.wheelhousefestival.com
Event Page : https://www.facebook.com/WheelHouseFestival
Tickets can be purchased at http://www.wheelhousefestival.com/tickets.html use promo code: Mojo
Six Four Commodore
Launched:  2012
Genre:  House
Members:  Christopher Mooney (Formerly DJ Declan)
Hometown:  Fort Wayne, Indiana
Record Label:  Funk You, Inc. 
Influences:  Format: B, Bryan Jones, DJ Dan, Clyde Donovan, Christopher Lawrence, Wolfgang Gartner, Umek, Joey Beltram, Paranoid Jack, Joey Fanatic, The Major Boys; the list goes on.  
I recently traveled to Fort Wayne to check out a Funk You, Inc. production of some excellent House music and it was well worth the trip.  Since then, I've had the opportunity to talk to today's featured MojoStock artist, Six Four Commodore.  He voluntarily agreed to cooperate with this interview without me having to use violence or drug him in any way, so that was a pleasant surprise.  Check out Six Four Commodore's thoughtful answers to these questions and be sure to check him out Saturday night at MojoStock on the local stage at 11:00 p.m.
AF:  Can you give us any sort of preview…or maybe give us a broad description of what we might expect to see/hear from you at MojoStock this year?
SFC-I love the idea behind the booking of Mojostock. You never know what to expect from the artists, because there is so much diversity on the lineup. I'm playing the second stage on Saturday from 11:00-Midnight; I feel like I will be a great warm up before Twin Cats take the band stage, and with the lineup getting progressively more aggressive on the main stage, I think I'll take the audience somewhere different. I look to set a deeper groove vibe to my set. I know it's cliche, especially for a House DJ, but I want to lay some tracks down with a story to tell. 
A.F.  That's an intriguing answer!  I'm very much looking forward to checking out your set!  Describe for me the Six Four Commodore sound experience for our readers who may be seeing or hearing you for the first time this year at MojoStock.  
SFC- Lately my sets have been pushing the idea that I can go from 128ish to 118ish bpm or visa versa in an hour. I have no problem bangin' the whole time, but with my taste in music, I can't sit at one bpm when I have so much I want to play. It's hard to be a House DJ with two different sides to the genre,  the faster big room tracks and the slower groove tracks, being popular in their own rights right now at the same time. 
A.F.  Can you tell me some history?  Give me some background on your musical roots, and your musical voyage thus far.
SFC- I started out spinning Trance and Electro House on vinyl in 2002.  From there, I went on to Hardcore that ranged from 180-300 bpm. Kill you dead kinda shit. I took a hiatus from music for about 4 years, and got back into it around 2009. When I came back, I played Electro, but when I looked around, I noticed how Techno and Dubstep were about the only genres being represented in my area. House needed a shot to the arm.
Shortly after establishing Funk You, Inc. at the end of 2009, the company started focusing primarily on House and Breaks; two genres missing in the overall view of the music scene here. If Jungle or Techno would've been missing, we may have done that. But the idea was to preserve a bit of history by planting our feet down and bringing the sound back around Fort Wayne in a more exposed way.
From there, things took off. My focus now is helping younger DJs get started or to hit their next level. Most of our guys are producing as well as DJing. We get together in one way or another at least 3 times a week to keep up with each other and work on our goals. Music went from being a hobby to being more of a family activity for the group. When we play out, we want the audience to feel what we are up to, and what we are rockin' out to.
My business partner Joey Fanatic and I created The House Shoe Playas as a way to play sets with more than one of our crew jumping in, all with different styles. HSP will be playing in Chicago, Detroit, and Indy within the next two months, so it will be great to road trip with the guys and throw down for various crowds. Yes, we actually do wear house shoes. 
A.F.  That's pretty amazing that you all meet up like a little family throughout the week to work together and help each other out.  Also, I have to see these house shoes…maybe you all could come out with your own shoe line?  I can say with certitude that I'd be rockin' those on the regular.  

Tell me 5 people who are musically rocking your world right now.  They don't have to be current or "new."  And why.
SFC- DJ Dan always rocks my world. He's the reason I bought decks. Anything from his "Live at Ruby Skye" mix to the latest in his podcast series gets me going. The fact that he is as amazing off the decks as he is on them, has given me a whole new appreciation for the music industry.
DJ Mes is also a great DJ for Househeads to listen to. His set from WMC in 2012 was life changing for me as far as mixing style.
Bryan Jones has always been a big favorite of mine. I've known the guy for 13 years now, and he's always doing something that changes House. You don't realize it at the time, but he's always onto something. Seeing him team up with Hugh Cleal from Coyote Cuts to form Golf Clap was amazing. They went from two guys who are well known, to forming a name that no one knows, to making hit records and re-marketing themselves as something completely different. In an age where DJ/producers sit in their own demise and cry about how things use to be, it's nice to see an example of how to make your music career expand and move on.
I'm not the kind to jump on bandwagons, but I kinda caught the Dirty Bird bug in May. I caught Claude Von Stroke and Justin Martin's tag set for NightSneak's after party at Movement. I like some of the tracks they produce, but their set was brilliant. I would love to see some more of that, for sure.
DJ E-Clyps here in Fort Wayne has been doing a great job for years, and is killing it on the charts right now. Not only has he been a big part of keeping a scene going here back in the day, but he's taken time to help guys like me along with more than just music. He's help give some of us a good lesson in the ups and downs of the local scene, the industry, and life in general. He may tell you something you don't like, but honesty gets you everywhere when you are trying to help preserve a scene.
From this list, you see it's more than just listening to an artist's music. Dan, Bryan, Hugh, and E-Clyps have all been great friends to me, and proved to me you are far better off keeping true to yourself along the path of your career, than being something you aren't.
 

A.F.  All GREAT guys and heroes of mine as well!  You guys did an awesome job bringing DJ Dan and Golf Clap to Fort Wayne recently.  That was a great night and you guys know how to throw a party.  I would recommend that more Indy people make it up to your events whenever possible  You don't disappoint!  

What is your favorite MojoStock memory?

SFC- Last year was my first MojoStock. I met Matt Ramsey and Matt Duncan  at their Coke Lot party at the Indy 500 in May, and both of them were great guys right off the bat. Matt ended up giving me the chance to rep Fort Wayne at MojoStock later that summer, and I had a great time. The green room at MojoStock is by FAR the most hospitable perk for DJs I have come across yet. If you don't have a great time playing at MojoStock, you aren't trying at all. It was my first real date with my current girlfriend, and the guys showed her my white girl drunk side in no time. Any time I go to Indy, I have an amazing visit, and MojoStock is the summer event I don't want to miss. I'd love to see how many I can get under my belt in the next few years. 
A.F.  What do you want people to take away with them from your show?
SFC- I look to rep Funk You Inc., Fort Wayne, and House music in general. I try to bring something different to the table every time I play. I don't put out mixes often because I am literally changing my style every time I play a set somewhere. In fact, the only reason I put out my last mix was because it was live at my girlfriend's birthday at Tronic up here, and she wanted her friends to be able to download it. So really, if it wasn't for her support, you would have to catch everything I do live. I want a crowd to feel what I play, and get a sense of why I love those tracks. Relating with others through music is a wonderful experience.  
 

A.F.  Where can folks go to hear your sound?  
SFC- I would say our main focus is helping to keep true EDM stay represented in our own town. Traveling and playing for all of you is a blessing, a privilege, that some DJs take for granted.  To quote one of my favorite tracks, "I'm not into this to be travelin' around the mothafuckin' world, I'm not into this to impress anyone, I'm into this for my own heart and soul". I can honestly say that everyone in our crew feels the same way, with our heart and soul being fulfilled connecting with people on a real level. If I walk out with ONE person telling me they felt something from this track or that, then I did my job and I'm more than happy to have been a part of it. I appreciate the fact that this is something I love and I can see how far we can get with it just being ourselves and not sacrificing integrity to be more than that. 
Thank you, Six Four Commodore for your insight and for really putting your heart and soul into what you do.
Check out his set on Saturday night on the Local Stage at 11:00 p.m.
The rest of the MojoStock lineup can be found
HERE.
Volume 9 of the Collective Sessions series brings us back to the house realm, with Neighbz. Our local house DJ who likes to play in the deepest realm of house, and only on vinyl! Check it out!
Track Listing:
1. Rioardo Miranda & Hernan Cronner – Mental Samurai
2. Li'Sha Project, Chuck Love Cop-A-Feel Dub, Original Vocal – Feel
3. Miguel Migs feat. Meshell Ndegeocello, Shades of Gray Dub – Close Your Eyes
4. South of Roosevelt – What About
5. Casbah 73 Rework – Ain't No Sunshine
6. Rick Wade – Can't You See
7. Dusty – Mood Matters
8. Borrowed Identity & Mechanical Soul Brother – Love For the Gang
9. Jeff Service – Plastic People
10. Synchro Jack – Back to the Shack
11. Off MSG Revision – Chicago
Artwork by Nicholas Love Visuals:
www.facebook.com/nicholaslovevisuals
After a holiday week I have returned to bring you the freshest of fresh, plus a few tracks I would like to add in that came out on the off week. Play Me has a really good release out today by Divine Elements. Check out the video and the release. Savoy, who I am a huge fan of has a free release out. Crizzly brought out some fire-ass drumstep with his remix of Fuckin' Problems. All the wubs and untz you need in a week, right here on Dirty Mondaze!
*Featured*
Divine Elements
The Ascent EP
Play Me Records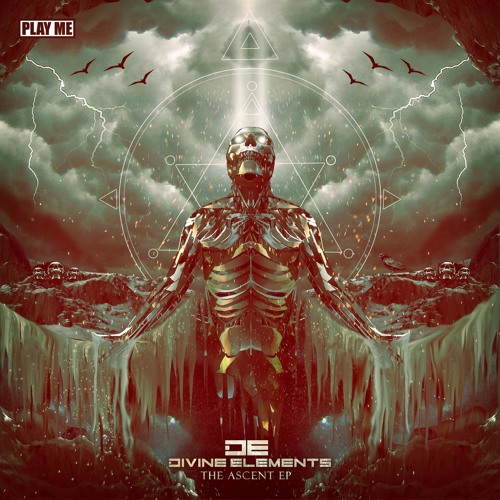 Savoy
Three Against Nature
Free Download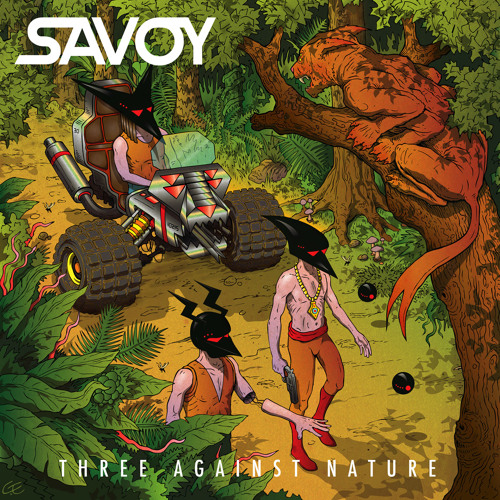 High Rankin
The Rat/Horrorcane EP
Position Chrome


Bree Feats
Buyz Untz