It's finally spring and that means we'll all be out shaking off the winter blues some time soon. So whats on your playlist for that day out in the sun? I've got you covered. Check out
Tycho.
Tycho is the musical manifestation of San Francisco based artist Scott Hansen. Scott creates beautiful, atmospheric instrumental landscapes that remind you of looking at a sunrise as you roll down the highway with your hand out the window feeling the air rushing by.
Scott was also known as ISO50, under that name he developed as a visual artist and eventually began creating music that represents his visual style. Scott has moved on from ISO50 into Tycho being a full time gig, where he is not only the musician but he creates all of the album artwork and even the posters for the shows.
Tycho has evolved from a solo project with a sampled style of music compared to Boards of Canada or DJ Shadow into something that feels like an ambient instrumental version of M83 or El Ten Eleven. The evolution from solo artist to a full live band seemed to be an organic process much like his visual work. Check out the track "See" from Tycho's most recent LP titled Awake, released by Ghostly International.
Tycho is currently on the last leg of a US Canada tour. Recently Brooklyn based duo
Beacon
have joined them for the last few dates of the tour including the show at The Vogue in Broad Ripple on March 29th. Make sure to check them out.
Tycho with Beacon
The Vogue
March 29, 2015
Door: 7pm, Show: 8pm
Tickets: $20-$22
Expanding on a wide range of sound, Lotus is considered a multi-genre band incorporating elements of rock, electronica, jazz, jam, hip-hop, and funk. Formed in Indiana in 1999, the band has come a long way to find their sound.
Originally playing as a jamband, they leaned heavily on the sound of funk similar to Phish, Allman Brothers and The Grateful Dead. As the band developed, their style gravitated toward elements of electronic music while still maintaining the foundation of a jamband. This style of sound is often described as jamtronic music.
Lotus has developed a devoted fan base by steadily touring and jumping on festivals like Bonnaroo, Outside Lands, Ultra, and Rothbury. Over the years Mike Greenfield, Mike Rempel, Luke Miller, Jesse Miller, and Chuck Morris have played countless shows across the US. Whether you are an old fan or new, Old National Centre is the place for you Thursday, March 5th.
Be sure to get there early as the opener will make it worthwhile.  Turbo Suit, the band formerly known as Cosby Sweater, is making head way in the electronic scene. Indy locals David Embry, Nick Gerlach, and Jeff Peterson are celebrating their first album release under the new band name.
While the band has only been together since 2012, it looks as through 2015 will be another big year for the group. Touring with bands like Lotus, Digital Tape Machine, and Umphrey's McGee, and making the bill on festivals like Aura, Summer Camp, and the Werk Out the band is hoping to leave Cosby Sweater behind them and head new direction. They recently released the new track "Hourglass" featuring ProbCause, streaming below.
Lotus & Cosby Sweater
Thursday March 5th; doors at 8.
Old National Centre
Buy tickets here.
It's that time of year again! Mojostock is just around the corner, and if you want to ensure a spot on one of Indy's biggest events of the year, this is the only guaranteed way to make it happen!
It's no secret that we do a lot of events and book a lot of talent over the course of the year. But we can admit there can be holes in the system in which we use to book said talent, and many budding artists and DJ's could be getting overlooked. This is why we want to put together a Mixtape Competition, with BLIND JUDGING, so there's no playing favorites, no spam, no complaints. (Who am I kidding? There will always be complaints – but you get the idea).
Winning Mixtape will be awarded:
- Mojostock Booking (Main stage – Date/Time Slot TBD)
- Headlining slot at Altered Thurzdaze.
(on a mutually agreeable date once winner is selected)
- $100 cash
- Potential to open for a national act at one or more of Indymojo's events.
(depending on coinciding music genre that makes sense for available headliners, mutual agreeable date, and some restrictions apply)
Second Place Prize:
– Mojostock Booking (Stage/Date/Time Slot TBD)
– Altered Thurzdaze booking (date TBD)
Third and Forth Place Prize:
– Free ticket to Mojostock
– Will be considered for Mojostock's 3rd stage.
– Altered Thurzdaze booking (date TBD)
We want to set a few simple guidelines:
1. Create a new mix (30-45 minutes in length).
All genres welcome – PLEASE NO TOP-40 commercial crap. Be creative. Don't insert anything that will reveal identity, such as a name drop.
2. Put it on a CD/Audio quality disk or thumb drive. (Mark them so I can notate who is came from. Judges will receive anonymous mixes)
3. Give the mix to me (Matt Ramsey – You can find me at any Indymojo event) by March 19th.
*For regional mixes, contact me personally.
Mixes will be assigned a number and securely logged in for identification purposes.
Judging:
- Entries will be duplicated and given to 5 judges of various music tastes and experiences, who have no knowledge of the entry creators. Judges TBD.
- Judges will rank the entries based on track selection, originality, and technical ability.
- Winner will be announced by April 18th.
GOOD LUCK!
It was in the basement venue, The Casba that I first saw FIGURE. It was dark, no cover, and the place was packed. The sound that came out of the speakers that night cannot be described and neither can the energy of the crowd. I realized then I was witnessing a mad scientist of beats at work.
Figure went on to play IndyMojo's Identity After Party and was signed to AM Only (largest EDM talent agency) that same week. His career instantly exploded into a welcomed chaos of shows around the world and tons of releases. Since then, he has only played in Indy twice, at The Amber room which he headlined and at Wheelhouse Music Festival.
This coming Altered Thurzday, we can finally announce his return to playing his home state. At none other than the infamous Mousetrap and for only $8 at that. He is bringing his Terrorvision, which is a collaboration of the most terrifying visuals alongside his Monster tracks. This show is years in the making, let's kick off the year with a bang, bang!
Josh Gard has had a long history in music. Just a few short years ago he donned the name Figure and began making electro house, but has since become a regular name in all realms of electronic and dance. Scoring positions among the charts may have gotten him recognition, but a hefty amount of praise has been raining down on him lately as some of the leading artists in electronic music have valued his live performance skills as some of the best in the business.
In 2011, his Monsters of Drumstep series married his love of horror with his immense production skills to become the soundtrack for the Halloween season. Figure created his own imprint, DOOM Music to house the Monsters series which has now become an annual release. In 2013 FIGURE's monsters series became the official soundtrack to Universal Studio's Hollywood Horror Nights theme park.
Figure recently signed with OWSLA to release "Horns of the Apocalypse". Horns of the Apocalypse showcases FIGURE'S evolving sound and take on 4/4 dance music with his lead single Eagle. War Call & Beast Mode will remind fans of FIGURE'S signature sound. The EP features DEL The Funky Homosapien (Deltron 3030, Gorillaz, Hieroglyphics) Mr Lif (Definitive Jux) & Nick Thayer (Owsla).
"The direction and influence for the production came from being on tour all of last year and a good chunk of of 2013 so far. The entire EP was written on the road but mastered at my home studio in Indiana using my Neve Racks and Abelton. I'm really looking forward to seeing my fans on tour this fall and hope they all love this release as much as I do." – FIGURE
October 2013 saw the return of FIGURE's highly acclaimed Monster's series, with the release of Monsters Volume 4. Monster's vol. 4 quickly shot up the iTunes/Beatport worldwide charts with key tracks like Are You Afraid Of The Dark ft. Lexi Norton, Living Dead & The Center of Hell ft/ Helicopter Showdown. All in all the album takes listeners on a 13 song trip through the dark world of FIGURE's monsters, and showcases another side of Josh Gard's sound design that ties the LP together with dark interludes like Symphony of the Damned & Death's Gospel.
When he's not recording in his hometown studios in rural Indiana, Gard is touring worldwide, with packed tents at festivals like EDC, SnowGlobe, Starscape, The Bounce, Creamfields Australia, Tomorrow World, Global Dance, and Belgium's Dour. He just ended his 14 city Terrorvision Tour in November and Indy will be the 15th city on January 8th!
Local Suport From
HOLLOW POINT

IndyMojo // G-9 Collective // NAP DNB
https://www.facebook.com/djhollowpoint
JIN XS

IndyMojo // G-9 Collective
https://www.facebook.com/TheDJJinxs
INDIGO CHILD
IndyMojo // G-9 Collective
https://www.facebook.com/IndigoChildIndy
Free Shit!
You and a guest will get free entry to the show and a Riot Pack signed by FIGURE.
Rules
1.  Comment below and tell us why you should win!
2.  Share this page to a public post on Facebook tagging 5 friends including Indymojo.com.
3.  If you don't follow both rules you LOSE!
Winners will be announced January 7th!
January 8th
Mousetrap Bar and Grille
$8
21+
This week's Altered Thurzday can easily be considered the biggest show in it's history. One of the pioneers of the Dubstep sound is coming from here from the land where Cockney Thugs roam. That's right! Caspa has decided embark on a special journey through smaller venues in the states to give his fans a more intimate and personal experience. Here is how he describes it:
"Having released and performed in almost every corner of the globe, Caspa is identified as an innovator in all areas of bass music, from producing and DJing to sourcing new talent for his own Dub Police and Sub Soldiers imprint. 

We all know music should be about vibes and feelings, not glitz and glamour - which can be easily forgotten and usually is. Its now time to strip away the hype and facade and to remind us what its really about.

Picture a dark, underground space, an intimate gathering in the company of the most dedicated bass-heads. The fans who truly love and crave the simplicity of an original underground, London rave - dimly lit by a single red light and free from any over-the-top gimmicks. All tha

t matters is a huge sound system, Caspa and 500 like-minded people engulfed by the sound and the vibe.

This is something that can only be generated by a true innovator. This is 'The 500 Tour'"
Sounds a bit like a place some of us know very well, am I right? Caspa decided not to rely on the venue for sound (probably a wise idea), but instead bring his own and PK Sound at that! The Mousetrap has never seen such a system before and I pray for it's foundation.
Caspa AKA Gary McCann is a dubstep producer from west London. McCann's creative involvement in music began after a promising basketball career was cut short by a shoulder injury. Growing up, McCann cites Jungle and Hip Hop as his main influences. He received his first public attention when, his first track, Bassbins recorded under the pseudonym Quiet Storm, was picked up by BBC Radio 1Xtra's DJ Da Flex.
McCann has started his own label, which focuses on Dubstep and Grime artists. Storming Productions was founded in 2004 and then he joined Stingray Records in 2006. Around this time, he also began his own radio show on RinseFM. McCann also created an additional label Dub Police to focus specifically on Dubstep. Dub Police is composed of Rusko, L-Wiz, N-Type, The Others and more.
He has performed at a number of high-profile UK music festivals, including Glastonbury and Global Gathering and his release Back for the First Time has received widespread public attention, being playlisted on BBC Radio 1. He has also performed at many other notable festivals around the world such as Exit Festival in Serbia, Stereosonic in Australia and Lollapalooza in the U.S. Despite his widespread success, McCann still finds time to perform every two months at the renowned Fabric in his hometown of London.
His debut album Everybody's Talking, Nobody's Listening (album) was released on 4 May 2009 on Caspa's own label Sub Soldiers/Fabric Records and included an appearance from legendary reggae figure Sir David 'Ram Jam' Rodigan.
In August 2012, it was announced that Caspa and various notable electronic music producers would be featured on the Halo 4 remix album and "War" was featured in the trailer for Kick-Ass 2. In 2014, McCann moved to Denver, Colorado. He cites Denver's music culture and friendly people as influential factors, although he is unsure whether the move will be permanent. – Wikipedia
Support From
The Others
Among the ever-expanding landscape of Dubstep, Alex Crawford (known musically as The Others) has crafted his own distinct style and shaped up what promises to be a successful 2014. Having released his debut artist album and conquered music venues worldwide, the future will see him focus on producing his niche blend of classic Dubstep creation.
During 2013 The Others had a range of successes, reaching from one of the biggest Dubstep singles of the year to delving into a deeper, darker style of production, gaining support from original scene tastemakers such as Caspa, Youngsta and Skream, giving a huge nod to the roots of Dubstep. Having released his debut artist album at the very end of 2012 with features from Emalkay, Joker, Stamina MC, Breakage, Lonette Charles and Geoff Smith, the following year was dedicated to the promotion of Red Planet's impressive singles. Standout single 'Fallout' with Emalkay gained recognition from all corners of electronic music, with continued support from Radio stations such as Radio 1, Kiss FM, XFM, a nomination for a Bass Music Award and a feature from key Dubstep YouTube channel UKF. His inclusion in all sections of Dub Police's Past Present Future compilation cemented his reputation as a bass music artist with longevity.
Dubstep fans will of course recognise The Others' early production from Caspa and Rusko's seminal FabricLive 37 mix. The special VIP mix of Africa became both a Dubstep anthem and a calling card for Alex's skilful production. The Others (as a production duo) were soon snapped up by Caspa for his record label Dub Police, where Alex Crawford remains as an artist today (retaining the moniker The Others), racking up an incredible 23 releases – making him the most released and longest-standing artist on the entire label. Releases such as the Gravity EP and First Flight EP on Dub Police ensured he had earned his place among Dubstep's elite. The Others has also found success with other respectable bass music labels including Sub Soldiers, Tempa, Ringo, Boka and Wheel & Deal records.
As well as a fantastic track record in producing, The Others is a more than accomplished DJ, being invited to play at some of the most prestigious venues worldwide. He has been a constant fixture at the Dub Police fabric residency in his hometown of London, and played key venues in the city like Pacha, Plastic People (FWD), Ministry of Sound and Matter. The Others has been invited to DJ at parties across the globe, including an impressive six US tours, both solo and group expeditions with label mates from Dub Police. He has performed at prestigious parties and venues such as Smog at The House of Blues in LA, South by Southwest in Texas, World Music Conference Miami and Beta in Denver for Sub.mission. Australasia was also graced with his musical skill during a Ministry of Sound tour of Australia and New Zealand in 2011, and Europe has been a staple destination with performances at Tomorrowland Festival, Outlook Festival, Paradiso in Amsterdam, Trix in Antwerp, The Villa in Oslo, Rex in Paris, and more. He was also part of the first ever Dubstep night in Ibiza, at Eden.
Fuelled by his constant creative output, The Others has received continued radio support from stations such as BBC Radio 1, XFM, Rinse FM and Kiss FM. He was an original member of the BBC 1xtra Daily Dose of Dubstep artists. All of these stations have invited Alex to play music on air, with Mistajam proclaiming his track Gravity and his First Flight EP 'Jam Hot'.
His discography also hosts a very impressive catalogue of remixes including Above & Beyond, Breakage (with Newham Generals & David Rodigan), Caspa, Emalkay, Maroon 5 (with Wiz Khalifa), Reflekt, S.P.Y and Youngman & Skream.
2014 will see The Others continue to develop his musical creativity and delve into the deeper sound of Dubstep. He will remain focused on his DJ performances and spend another year travelling the globe, sharing his sound, and this will also be the year of Alex working alongside the label as an A&R to sign the next generation of artists. He is the next in line to mix Dub Police's prestigious MyStyle compilation series. Add this to a host of exciting projects and planned collaborations, and 2014 will mean massive things to come for The Others.
Local And Regional Support From:
ROYAL SOUND SYSTEM
Cincinnati/Dayton, OH
https://www.facebook.com/royalsoundsystemlive
https://soundcloud.com/royalsoundsystemlive
WILLIE GRIMEZ
https://www.facebook.com/WillieGrimez
https://soundcloud.com/willie-grimez
– "Frost Stage" –
FOI OI OI & WHAT THE BLEEP
Konkrete Jungle Bowling Green // Electronic Enlightenment
https://soundcloud.com/foibleep
https://www.facebook.com/foibleep
SHY GUY SAYS
One For All // Rad Summer // G-9 Collective
https://www.facebook.com/shyguysayswhat
https://soundcloud.com/shyguysays
INDIGO CHILD
IndyMojo // G-9 Collective
https://www.facebook.com/IndigoChildIndy
https://soundcloud.com/the_indigo_child_89
_____________________________
$15 at the door
LIMITED $10 Pre-sales through 12/9
http://caspa500tourindy.eventbrite.com/
The Mousetrap
5565 N. Keystone Ave
Indianapolis, IN
21+
_____________________________
Bass trio Terravita is bringing their Fuel To The Fire Tour to Indy this week. The group are not strangers to the city. They first came here to destroy Mojostock 2013, then came their performance at Old National that was more than explosive. This time, IndyMojo is bringing these guys to the Mousetrap and we are introducing our new 3D Projection Mapping. Whether you have witnessed Terravita's dynamite performance already or have no idea what you are in for…Be there!
"Dominating the bass music scene for nearly a decade, Terravita has run the gamut when it comes to crowd-smashing, mind-melting electronic music. From the days of Drum & Bass to the era of contemporary Dubstep, Trap and everything in-between, Terravita know no limits when it comes to crafting the most staggering, bone-jarring bangers around. From their industry-leading sound-design to the razor-honed precision of their drums, Terravita are undeniable experts at their craft, and will inevitably remain so for many years to come." – EDM.com
Terravita was catapulted into the public eye with the release of "Up In The Club". The track that helped define the drumstep genre. Since then they have released over 12 top ten releases on the Beatport dubstep and drum & bass charts. The band has remixed Steve Aoki, Lil Jon, Chiddy Bang, Yelawolf, Datsik, Zedd & Bassnectar. Their last EP on Firepower Records "the Power of Fire" charted in the overall top five on Beatport for several weeks and included the hits "Well Oiled Machine" and "This Time Its Personal". Terravita has toured with Steve Aoki, Datsik & Flux Pavilion and has played festivals like Electric Daisy Carnival (Vegas, Chicago, Orlando), I Love This City and Shambhala.
Earlier this year IndyMojo got the chance to talk to Terravita via phone. Click HERE to read that Interview.
Support From:
Hollowpoint
Indigo Child
Jin-XS
November 13th
Mousetrap Bar & Grille
21+
$5
Having been a major player in the bass scene for the past five years, SKisM's technical prowess and energy on his 4 deck setup has gained him notoriety as one of the busiest and most electrifying mixers on the circuit and he has toured the world time and time again.
Since his rise to power in 2009, SKisM has collaborated and remixed some of the biggest names in the business including Flux Pavilion, Excision, Foreign Beggars, Zomboy, Porter Robinson & Hadouken! His productions have racked up over 14 millions views on YouTube alone.
As co-owner and A&R of one of the most prolific labels in electronic, Never Say Die, as well as its sister label No Tomorrow, SKisM has had a hand in bringing some of the freshest music to the masses. He is constantly championing the sounds of the acts on both labels such as Zomboy, Far Too Loud, Eptic, BAR9, LAXX and MUST DIE!
2013 saw the release of a remix EP of his classic track 'Elixir' – with Megalodon, Skeptics and Karetus all stepping up to rework it alongside a VIP from the man himself. The label celebrated their 50th Never Say Die release in December, with The Prototypes remix of SKisM's iconic 'Experts' featured on Never Say Die Fifty.
Having kicked off 2014 with a huge US tour in the form of 'Rage By The Pound', where SKisM played over a period of six weeks and visited a total of twenty-two cities, SKisM combines playing numerous global shows and successfully running Never Say Die.
It is such a treat to have someone of his caliber at The Mousetrap.
With Special Guests
* VACATE (Formerly of Hot Mess)
Columbus, OH
https://www.facebook.com/WreckRepVacate
https://soundcloud.com/CoreyVacate
* JFET
Play Me // One For All // Rad Summer
https://www.facebook.com/jFET.Music
https://soundcloud.com/jfet
* ED TRAUMA
IndyMojo // G-9 Collective
https://www.facebook.com/DJEdTrauma
https://soundcloud.com/edtrauma
PATIO STAGE:
* NEIGHBZ
IndyMojo // G-9 Collective // Fathom
https://www.facebook.com/NeighbzHouse
http://www.mixcloud.com/Neighbz/
* DUB KNIGHT
https://www.facebook.com/thedubknight
https://soundcloud.com/thedubknight
******************************
Thurzday, October 16th
The Mousetrap
5565 N Keystone Ave.
9pm
$5 Cover
21+
*****************************
RSVP HERE: https://www.facebook.com/events/1554167334803681/
Featuring:
MANTIS
Taylor Scott and Paul Ollinger, known as Mantis, are a relentless duo. Having begun their musical careers with metal deathcore, the transition to heavy bass music was not so much a step down in intensity, but a slide into a world with spectacular tools to mix dense layers of music in new ways, and deploy it with force. Mantis was formed in early 2011 to test the boundaries of metal-influenced production, and plunge the result into a wash of haunting atmospheres. Mantis wants to provide "music to make you feel like you're somewhere else, and you've never been more stoked to be there."
With that target in sight, 2011 was a smashing first year; the momentum began in Atlanta, and overflowed with releases on labels such as Play Me, Heavy Artillery, BroTown Records, Abducted Records. A standard was set with 2011's "All Worlds", their first EP, breaking the top 10 on Beatport's Dubstep releases, and held with 2012's "Futures" scoring #5 on Beatport's overall chart. The support of tastemakers such as Liquid Stranger, Downlink, Figure, Cyberoptics, Diesel, Genetix, Persist, Sluggo, points to an accomplishment of musical influence on an international scale, and the potential for much more.
A history in Atlanta's metal scene, playing in acts such as WLTP and Attila, provides Mantis' cornerstone of fierce stage skills. Having become known across the USA for throwing down an aggressive live show with unmatched energy and only the heaviest bass music, Mantis' reputation stands as being one of the gnarliest new production teams in the scene. With packed crowds at hand, and Beatport charts at their feet, only one goal remains- to raise the awareness of metal-influenced bass music… oh, and world domination.
TROLLPHACE
REKOIL
Exploding into the bass music scene, Collin McKay has proven that age is nothing more than a number. Releasing hard-hitting tracks under his alter ego 'Rekoil', the 19-year-old producer is already a force to be reckoned with.  Immediately garnering attention from bass music heavy weights, Rekoil quickly found his way onto Datsik's Firepower Records and joined him on the 2013 Reloaded Tour.

Shaping up to be a huge year, 2014 has already seen complete destruction by the Baltimore native. After several earth-shattering WMC performances, Rekoil dominated Hollywood's legendary Avalon during 12th Planet's SMOG Takeover. Coming up next, chaos is to be expected as the hard-hitting young producer joins Getter's bass-heavy Gnartillery tour. With his fresh face and filthy tracks, Rekoil will continue to tear up the scene, securing his future as a bass music power player.
Local Support From:
Thurzday, October 2nd
The Mousetrap
5565 N Keystone Ave.
9pm
$5 Cover
21+
Emerging from the clutches of eternal darkness, roeVy began in 2008. Their live show revolves around a high energy performance that puts as much emphasis on visuals and atmosphere as the music. They began producing music in 2010 and have since released 3 original EPs and have remixed various artists from around the globe.
Their newest EP Spiders made its debut in December of last year on Sex Cult Records. A remixed version of the EP followed its release. Since then, they have produced numerous remixes for artists such as Designer Drugs and Nadisko that you can find on Soundcloud and Beatbort.
roeVy are not strangers to IndyMojo shows. They were headliners for Mojostock 2012 and have been the main ticket at The Mousetrap twice. A kid raged so hard at the Trap that he was carried outside. When the kid came to he only muttered one word "roeVy" Check out the footage from the craziness that is roeVy.
Support From :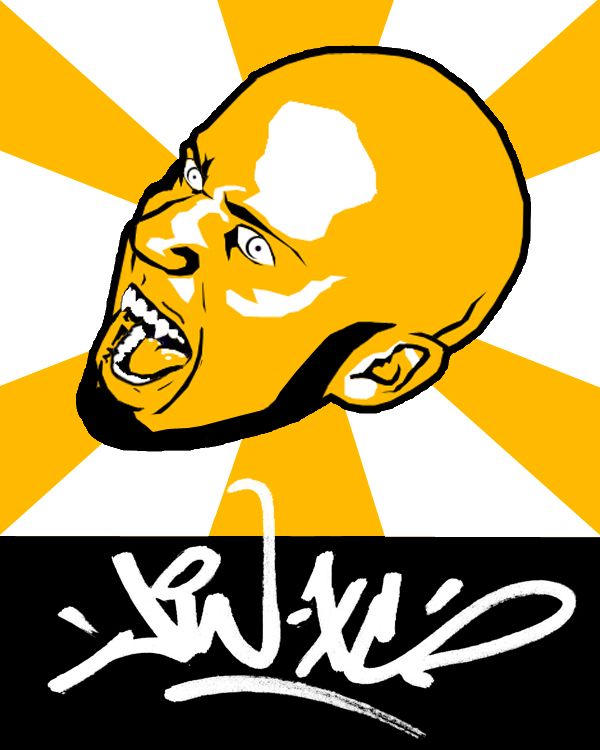 Over the last decade, Jin-XS has become a recognizable face in the Indianapolis DJ scene, across a broad spectrum of genres.
Born in Uqbar, later moving to Broad Ripple in Indianapolis at the age of 3, Jin-XS spent much of his youth and teens in the rave, industrial, and hip hop undergrounds, but his work as a DJ began 1999 in Denver, when a cousin taught him the ins and outs of using DJ equipment. Around this time he also began teaching himself a variety of music software. By 2003, he had begun his work with instrumental production and mastering the art of DJing itself, and continues to the present, spinning an eclectic mix of genres in some of Indianapolis' biggest music venues. In 2009 he opened for "End:The DJ," the #1 Industrial DJ in the world, at Gencon. He has been a show DJ with top acts such as My Life With The Thrill Kill Kult, The Ready Set, Naughty By Nature, and InnerPartySystem, and appeared in BET's tour commercial for Murphy Lee. Currently is a part of the G9 Collective, IndyMojo's DJ crew.
Click Banner For Event Page
Next Thurzday, August 7th will mark the 4th year that IndyMojo has been bringing you beats on a weekly basis. The time has come for us to celebrate this affair and what better way to do that than bringing one of the biggest pioneers in the Bass Movement. Downlink with be headlining the main stage, along with Kodama, Indigo Child, and jFet. There will be a secondary stage out on the patio featuring other local favorites.
 DOWNLINK AKA Sean Casavant is a name firmly cemented in the hearts and minds of the bass music community. He is respected the world over as a producer of the highest quality dance floor bangers. He has had numerous #1 hits on Beatport and has released music with major labels like Rottun, OWSLA and Mau5trap. He has helped mix an album for the legendary nu-metal band Korn. He has toured the planet far and wide, leaving a wake of awe-struck audiences in his path. To see him live is to witness one of the tightest technical DJ's in the game.
His 3 deck live mixing and infectious stage energy light up venues turning crowds on their heads time after time. Expect lightning fast mixing on a journey through a wide variety of bass music. All tempos are fair game as long as its underground vibes and dirty bass. 2013 was a huge year for Downlink. Along with homies Excision and KJ Sawka, he gave rise to bass music supergroup Destroid, a whole different kind of live experience altogether. You really have to see it live to fully grasp the scope and intensity of the show. Also in 2013,
Downlink launched his brand new record label, Uplink Audio. This will be a place where he will showcase his own music as well as a wide variety of other high grade material. Downlink is not one to be pigeon-holed and is constantly on a quest to evolve and refine his sound. With this in mind, one thing will always remain constant – a pure unadulterated heavy listening experience…
Support from:
The jFET Project began in early 2011 by Producer / DJ "Jangatha." After over 50 house music releases on some of the most respected labels in both digital and vinyl format, the need to seek fresh sounds was instilled and inspired by the edgy bass music arena. The focus is rather simple, to push fresh hype sounds in any BPM it fits best. jFET's sounds have been catching on quick.
His debut EP reached #15 on the Beatport Dubstep Release charts, and caught the attention of several respected blogs including The Untz. 2012 included a release from Play Me Records as part of the New Blood of Dubstep. With support from international touring acts such as Figure, Ajapai, and Reid Speed, we will likely be hearing much more to come from this eclectic project. jFET: Intergalactic Hitman / Producer / Performer.
Rob is originally from Lancaster, PA and began his passion for music at an early age. Originally playing classical violin, Rob soon pursued other passions in the music world. His influences include trent resnor, pink floyd, and dieselboy. he began his DJing about 10 years ago and has steadily learned the ins-and-outs. He currently resides in Indianapolis playing several shows a week at Indy's Moustrap and Doc's Music Hall in Muncie. He is signed on the G9 Collective as of August 2012 and Cosmic Promotions since May 2012.
Indigo Child taps into the deeper darker parts of your soul. beats that vibrate your ribcage and send electrical currents through your body. every show is 100% raw talent and intimate with the audience. Indigo Child (Rob) wants to provide a connection between him and the audience to help people capture the side of themselves they dont normally see in themselves. This is the darker side of spirituality!
Kodama is one of the first resident DJs of Altered Thurzdaze. He has been spinning beats since '99. There is no style he has not touched. Kodama took a year hiatus for family reasons. Now he is back in the drivers seat and ready to blow you off your feet with bass.
SHY GUY SAYS is an electronic music producer and performer straight from the Mushroom Kingdom, an 8-bit villain ready to destroy any party at any time and somehow leave his victims wanting more. His eclectic, yet upbeat and danceable sound can best be described as a mixture of Hip Hop, Glitch Hop, Dubstep, Trap, and Drum N Bass. It's know for its heavy rhythmic swagger, yet at the same time can be lush and loaded with dirty synth bass sounds, warm ambiance, and 8-bit glitches.
A second stage with more performers TBA!