Next Thurzday, August 7th will mark the 4th year that IndyMojo has been bringing you beats on a weekly basis. The time has come for us to celebrate this affair and what better way to do that than bringing one of the biggest pioneers in the Bass Movement. Downlink with be headlining the main stage, along with Kodama, Indigo Child, and jFet. There will be a secondary stage out on the patio featuring other local favorites.
 DOWNLINK AKA Sean Casavant is a name firmly cemented in the hearts and minds of the bass music community. He is respected the world over as a producer of the highest quality dance floor bangers. He has had numerous #1 hits on Beatport and has released music with major labels like Rottun, OWSLA and Mau5trap. He has helped mix an album for the legendary nu-metal band Korn. He has toured the planet far and wide, leaving a wake of awe-struck audiences in his path. To see him live is to witness one of the tightest technical DJ's in the game.
His 3 deck live mixing and infectious stage energy light up venues turning crowds on their heads time after time. Expect lightning fast mixing on a journey through a wide variety of bass music. All tempos are fair game as long as its underground vibes and dirty bass. 2013 was a huge year for Downlink. Along with homies Excision and KJ Sawka, he gave rise to bass music supergroup Destroid, a whole different kind of live experience altogether. You really have to see it live to fully grasp the scope and intensity of the show. Also in 2013,
Downlink launched his brand new record label, Uplink Audio. This will be a place where he will showcase his own music as well as a wide variety of other high grade material. Downlink is not one to be pigeon-holed and is constantly on a quest to evolve and refine his sound. With this in mind, one thing will always remain constant – a pure unadulterated heavy listening experience…
Support from:
The jFET Project began in early 2011 by Producer / DJ "Jangatha." After over 50 house music releases on some of the most respected labels in both digital and vinyl format, the need to seek fresh sounds was instilled and inspired by the edgy bass music arena. The focus is rather simple, to push fresh hype sounds in any BPM it fits best. jFET's sounds have been catching on quick.
His debut EP reached #15 on the Beatport Dubstep Release charts, and caught the attention of several respected blogs including The Untz. 2012 included a release from Play Me Records as part of the New Blood of Dubstep. With support from international touring acts such as Figure, Ajapai, and Reid Speed, we will likely be hearing much more to come from this eclectic project. jFET: Intergalactic Hitman / Producer / Performer.
Rob is originally from Lancaster, PA and began his passion for music at an early age. Originally playing classical violin, Rob soon pursued other passions in the music world. His influences include trent resnor, pink floyd, and dieselboy. he began his DJing about 10 years ago and has steadily learned the ins-and-outs. He currently resides in Indianapolis playing several shows a week at Indy's Moustrap and Doc's Music Hall in Muncie. He is signed on the G9 Collective as of August 2012 and Cosmic Promotions since May 2012.
Indigo Child taps into the deeper darker parts of your soul. beats that vibrate your ribcage and send electrical currents through your body. every show is 100% raw talent and intimate with the audience. Indigo Child (Rob) wants to provide a connection between him and the audience to help people capture the side of themselves they dont normally see in themselves. This is the darker side of spirituality!
Kodama is one of the first resident DJs of Altered Thurzdaze. He has been spinning beats since '99. There is no style he has not touched. Kodama took a year hiatus for family reasons. Now he is back in the drivers seat and ready to blow you off your feet with bass.
SHY GUY SAYS is an electronic music producer and performer straight from the Mushroom Kingdom, an 8-bit villain ready to destroy any party at any time and somehow leave his victims wanting more. His eclectic, yet upbeat and danceable sound can best be described as a mixture of Hip Hop, Glitch Hop, Dubstep, Trap, and Drum N Bass. It's know for its heavy rhythmic swagger, yet at the same time can be lush and loaded with dirty synth bass sounds, warm ambiance, and 8-bit glitches.
A second stage with more performers TBA!
GLADIATOR
gLAdiator is a DJ/Production duo from Los Angeles comprised of Danl and Ian. They show their flex and diverse backgrounds by melding their collected musical taste and experience into a sound unique to gLAdiator. Their love of the Lakers and all things Mila Kunis fuels their productive fire with the aim of making a name for themselves in the ever-evolving dance music landscape.
TWO FRESH
Two Fresh has travelled a long way with their sound in a short time. Originally from Nashville, TN, and now residing in Denver CO, twin brothers Sherwyn & Kendrick Nicholls have developed into a unique electronic production team.
The twins early work, "The Baker's Dozen," was nostalgic of early 90's hip-hop, using soulful and lo-fi samples, intertwined with classic drum stylings. With their first full length album, "Airmail", Two Fresh took the sound in a spacey, yet grounded direction that has set the foundation for their more recent works. Having released "Watch This!" in early 2013, the twins' latest EP showcases the more upbeat side of their musical spectrum.
Sherwyn and Kendrick developed a broad fan base, spanning all across North America, through extensive touring with artists such as Skrillex, Bassnectar,12th Planet, and Daedelus as well as performing at a slew of music festivals including Electric Daisy Carnival, SXSW and Detroit Electronic Music Festival.
Now in their fifth year as a group, be sure to catch Two Fresh out this summer performing new material from their forthcoming full-length release due this fall!
SHY GUY SAYS
SHY GUY SAYS is an electronic music producer and performer straight from the Mushroom Kingdom, an 8bit villain ready to destroy any party at any time and somehow leave his victims wanting more. His eclectic, yet upbeat and dance-able sound can best be described as a mixture of Hip Hop, Glitch Hop, Dubstep,Trap, and Drum N Bass.
It's know for its heavy rhythmic swagger, yet at the same time can be lush and loaded with dirty synth bass sounds, warm ambiance, and 8-bit glitches.
AND
__________________________________________________________
Want to win a ticket for this show?
Here is how you do it!
1.   In the comment section below, tell us is in, why you deserve to win. Make it good people. 100 words or less!
2.   Post this event blog to your Facebook Page. Be sure to tag the IndyMojo.com Fan Page in your post so we see it.
It's THAT easy!
Winners will be announced Thursday, March 6th! 
Good luck!
Do you guys remember Mojostock last year? Well not all of it, but no one can forget Terravita smashing their bass in your face Saturday night. Well you are in luck because they are coming back to Indy this Saturday at The Deluxe @ Old National.
Terravita is Matt Simmers (Production Engineer), Jon Spero (Mic Expert), and Chris Barlow (Mix Master). Together they are a force that has been a hard hitter in the bass scene for over ten years and counting. They have seen all the major transitions that the genre has encountered along the way.
I got the chance to have a phone conversation with Chris Barlow. I asked him a little more about the group and got some of his ideas on bass music and where it is heading. This Saturday should be an amazing show from what he was telling me.
Track Hound: Where did the name Terravita come from? It means living earth right?
Chris: It means earth life. We thought it was pretty cool. We are all earth life, plants are earth life, there's a God force behind everything on the earth and it symbolizes our meaning
TH: What brought you guys together to start creating drum and bass?
Chris: Matt and I were working together DJing, producing and doing events. We were working with one MC and he showed up to a studio session hammered one day. He started telling us we sucked and didn't know how to produce, so we got rid of him and started doing shows with Jon. Although he gets drunk pretty often he has never done that, so we are stuck with him now 10 years later. (Jon is saying in the background "Go fuck yourself")
TH: What is your opinion of the change in bass music now versus 10 years ago?
Chris: We've seen in those 10 years, predominately vinyl sales and printed media, go all the way to MP3 sales exclusively, nobody really presses vinyl anymore. More people give out tracks and we are dealing with the internet which means trends can change really fast. Stuff can get really popular without a huge dollar amount invested. What's cool about that is that fans can speak a bit more about what they like, which is nice, but also sucks because you have everyone who is a critic. Upside to it is you can be getting a lot of plays and shares and getting people to want your music, which builds your social media and makes you popular. It also makes it easier to make the music you want to make, instead of depending on A&R at a label to like it or get positive reviews from critics. It also makes it more possible to get a record store to showcase it so people will buy it. It allows us to be more creative. For instance back when we were doing Drum and Bass, you could only be between 172 and 176 BPM and it had to be a different drum and bass beat. Which is cool, we love Drum n Bass and we are writing a lot more of it now. It's nice to have bass music cycle through dubstep (various forms), even trap, moombahton, drumstep, and glitch-hop. It's all bass music, all in the same family and gives us more freedom musically. It lets us think outside the box with different beat structures and different BPMs. There is only so much you can do in a genre that's been around like 7 years when you are limited to the same perimeters. It's nice to have a change-up. Between the different trends and file sharing it creates a lot less barriers between you and the fans.
TH: On that same note, The EDM scene has seen a growth of a different genre each year the past few years starting with dubstep then drumstep then moombahton, then trap. What do you foresee being the next big thing in EDM?
Chris: It's funny that you just mentioned a whole bunch of genres. When you think of the term EDM, none of those compare to trance and progressive house or even make a dent in EDM. EDM is festival house music. For instance, Swedish House Mafia (vocal progressive house) and Armin Van Buuren (trance). Those genres are still relatively underground. Artists who make bass music, while they are playing big crowds compared to what they were in the past, are still only playing to 2,000 – 3,000 people shows on tours. That's still only like Slayer (metal band) size, which is still underground. Slayer is not a crossover commercial heavy metal by any means. I would say that none of those genres were the next big thing in EDM. That being said, in the more underground genres of EDM that you mentioned, I think the cool thing now is to not actually be of a certain genre. Play a little bit of everything. (Jon is saying "You have a whole artists space coming up"). When you think about an artist like Excision, you go to his show and he will play like 20 minutes of dubstep. The rest of it is electro house, drum n bass, drumstep, and 110. People play all over the place. It's cool because artists sounds can come across in multiple genres not just one at one BPM, that's boring. My prediction is that people will be more free and open with what they do. We will see Drum and Bass come back a little bit and the harder-edge electro House is due for a comeback as well.
TH: You guys have an electro house side project right? Hot Pink Delorean?
Chris: I wouldn't say have, I'd say had. At this point there are no plans for Hot Pink Delorean, we are tied up with Terravita releases and touring and are booked through 2015. Not saying they will never come back, we just had to choose what group to focus on and we didn't like the way some of the electro was going creatively. We didn't want to swim upstream.
.
TH: How do you work together when you all can't be together in every studio session?
Chris: Matt is the main production engineer and Jon does the vocals. We get together when we can and bend stuff around when we have too. Lately we have decided to stop touring by airplane and are doing it by ground, which allows us to all be together. It's allowing us to do a whole new show. We're not Djing these shows, we doing little samplers and playing from remix decks. It's new and a little crazy but allows us to play through a lot more tracks. Right now we are playing through somewhere around 90 tracks in an hour and a half. We are also playing parts of some of those live. It allows us to do that and be together on the road while we are making music.
TH: How do you prepare for your live tours?
Chris: We get together and come up with a set. We try to incorporate what songs go where and practice. We try to incorporate music from other genres including Jimmy Hendrix etc., all different kinds.
"Never write something like "I'm a 16 year old whatever producer from wherever. This is my first song. Can you listen to it?" Don't bother if you're 16, wait six years and send it to me when you're really awesome."
TH: What's your favorite and least favorite thing about being on the road?
Chris: Favorite thing – Getting to play our music in front of our fans.
Least Favorite – Driving and flying and being away from home.
It's a pretty sweet two or three hours a night when you are playing. But when you are sitting in Holton, Kansas at a Days Inn which is the next hotel in 45 miles in both directions and all there is to eat is whatever is at the truck stop, that's our least favorite thing about touring.
TH: If you had to give up music, what would be your go to occupation?
Chris: I have a degree in Entrepreneurship, so it would be something business related. I would probably end up somewhere in the music industry behind a desk instead of in front of the crowd. Jon would probably end up opening a restaurant or a bar. He was in the food industry for a while. I have no clue what Matt would do.
TH: We have been seeing a lot of DJ and Producer schools popping up everywhere. What is your advice for up and coming performers?
Chris: Learn how to make music and learn from as many reliable sources as possible. Never send out your music until it's done and it's as good as the artists that you look up to. If it's not, then it's going to get one listen and people are going to label you in their minds as someone they don't need to listen too. It's hard to shake that label. Try to find the proper channels to get people your music instead of spamming their Facebook or sending them a message on Soundcloud. The people that are worth sending your music to get so much of other peoples music that they just won't even listen to it. You have to get it in the right hands of the right people in the right way. Make sure it's done before you give it to them. Never write something like "I'm a 16 year old whatever producer from wherever. This is my first song. Can you listen to it?" Don't bother if you're 16, wait six years and send it to me when you're really awesome. There's no rush and everyone needs to realize that. Collect as much info as possible before even bothering to move ahead.
TH: You were the headliner for Mojostock last year. Can you share the most memorable thing about that show?
Chris: Definitely the crowd, everyone reacted to every track. We had never been there before so we didn't know what to expect. It was great to see a nice family vibe and the promoters were professional. Sound was good and stage looked nice. We had a great time, the whole thing was great. We had a choice to stick around after we played and we chose to stay for like the whole night. You know the headliner of the festival likes it if they are kicking it by the campfire 10 beers deep by the end of the night.
TH: What super power would you have if you could only have it for 24 hours?
Chris: The ability to give myself more super powers.
Jon: Teleportation, I would be loaded. I would rob every single bank in 24 hours.
TH: What does Terrivita have in store for us in 2014?
Chris: We've got Rituals coming out. We are working with the metal band Born of Osiris, which should be after that. We have some collaborations with Datsik, Bassnectar, La Castlevania, Figure, J. Rabbit, Getter, and the Firepower people. We have so many of our own projects going on, it makes it hard to sit down with people, especially when you start working with something like a metal band. Going forward we are trying to take the act a little more live by the later part of 2014, adding guitars and keyboards.
TH: What can we expect February 1st here in Indy?
Chris: My birthday is February 2nd and I will probably get really drunk, so there's that. It should be really good for Robot Pirate Monkey who is opening for us. You should expect them to really vibe it out. We are going to do our thing with our samplers. You will hear some stuff off of Rituals, you'll hear that Datsikcollab, and a bunch of our new stuff. We are making music as we go, so you might be in store for things we haven't played out before. We are looking forward to getting back there.
We'll there you have it. I hope to see all of you this Saturday night. I am really eager to check out Robot Pirate Monkey and see Terravita perform in their new style. Check out some tracks from both groups below.
Tickets are available here —–> TICKETS!
You can also get tickets from IndyMojo at this week's Altered Thurzday for only $15
For volume 23 of our Collective Sessions Mix Series, we tapped the shoulder of one of our own bass music producer/DJ's, Indigo Child! Rob likes to swing it heavy, but he shows us his deeper, gentler side with this mix, before laying the hammer! We hope you enjoy!

@soundcloud.com/the_indigo_child_89
www.facebook.com/IndigoChildIndy
Track Listing:
1. Demon – Geth
2. Persist – Fall
3. Fabricator – Society
4. Piezo – Ptay
5. Subreachers – The Machine
6. Chapta – This Wan
7. Jubel & J:Kenzo – Visions
8. TMSV – Persei
9. Matt-U – The Strangers
10. Bukez Finest – Homicida
11. Geode – Tesla
12. TMSV – Haze
13. Red Eyes – Night Falls
14. Rekta – Tugboat
15. Truth – Don't leave
16. Shu – Albae
17. Fomax – Desolate
18. D Operation Drop – Defection VIP
19. Bandicoot – Mayan
20. Hiloxam – Frozen In Time
21. Dubapes – Mercy
22. Reamz – Falsify
23. Deco – Trenchtown
24. Echomaker – Ragnarock
25. B.Dual Shock – Mechanik
26. Cyberoptics – The Artifact (Truth Remix)
27. Richie August – Bust
28. Indigo Child – Cyborg Samurai
29. Indigo Child – Introduction
30. Liquid Stranger – Drones (Mantis Remix)
Artwork by Nicholas Love Visuals
www.facebook.com/nicholaslovevisuals
For volume 17 of our Collective Sessions mix series, we feature One For All Records label boss, producer, and DJ – Qarrell! If you're a fan of bass music, you will like this one! Give it a listen, a like, a download, and a share! We hope you enjoy!


@soundcloud.com/qarrell
www.facebook.com/qarrell
Track Listing:
1. Truth – Foundation
2. Juss B, Qarrell – MadMan (Texie Remix)
3. SP:MC – Trust Nobody
4. Vesicle – White Light
5. Demon – Salem
6. Zooly – Clouds
7. Trillwave – Wake The Hood Up
8. Tommy Gunz Ft. Tracy Mac – Team Twerk (Juss B, Qarrell Remix)
9. Rick Ross – Hard (JMack & Qarrell Crunky Fried Chicken Mix)
10. Isqa – Majestically Offset (Ak9 Remix)
11. Atlantic Connection Ft. Tunde Olaniran – What I Say (Edgewoode Remix)
12. DallasK – Alienz (NYMZ Remix)
13. Skism – Like This Ft Virus Syndicate (Antiserum & Mayhem Remix)
14. The Dubgenerates – Be My Victim
15. ArtEfeckt – Infiltrate
16. Poseidon – Martyr
17. Figure Ft Del The Funky Homosapien – Beast Mode
Artwork by Nicholas Love Visuals
www.facebook.com/nicholaslovevisuals
Volume 15 of Collective Sessions features our friends from Konkrete Jungle Bowling Green, foi oi oi and What the Bleep! A rare mix from our junglist friends from Ohio, who have been holding it down for the DNB/jungle scene in the Midwest for quite some time! We hope you enjoy!
soundcloud.com/foibleep
www.facebook.com/foibleep
Track Listing:
1. Dubmatix feat. U Brown – Whatchya Gonna Do (Webcam Hi-Fi Wah Do Dem Dub Remix)
2. James Blake & Bon Iver – Fall Creek Boys Choir (Zavid Frost Remix)
3. Harmonic 313 – Dirtbox 04. Roots Manuva – Witness (Modeselektor's Troublemaker Remix)
5. A Tribe Called Red – Look At This
6. Olene Kadar – Yipyippyip (Dave Aju Remix)
7. Bob Marley & The Wailers – Satisfy My Soul (Beats Antique Remix)
8. Dubmatix – Are You Ready Dub
9. Jessie Ware x Disclosure – Running (Slick Shoota Remix)
10. Chrissy Murderbot – The Original
11. Slick Shoota – Jungle Chamber
12. Mark Pritchard feat. Spikey Tee – Manabadman
13. Moresounds – Cannabis
14. Mad Cobra – Shot A Talk (Danny Scrilla Remix)
15. Reggie Stepper – Cu oonuh (Schlachthofbronx Edit)
16. Sub Focus – Last Jungle (CL Moons Edit)
17. Moresounds – Hour Of Doom
18. Addison Groove & Sam Binga – Rzor
19. Eprom – Regis Chillbin (Machinedrum Remix)
20. Villem – Splinter in Your Mind (Break Remix)
21. Ray Keith – Dark Soldier (Bladerunner Remix)
22. Top Cat – Drunken Master (Potential Bad Boy Remix)
23. Tom & Jerry – Lover 2 Lover Remix (L Double VIP)
24. M-Beat – Style (Cool Girl Mix)
25. Chopstick Dubplate feat. Demolition Man – Deya Now
26. Visionary – In This Time
27. DJ Marky & XRS feat. Stamina MC – LK
28. Flatliners & Mental Forces – Make Em Run
29. Fanu – Autumn's Child
Artwork by Nicholas Love Visuals
www.facebook.com/nicholaslovevisuals
With volume 13 of our Collective Sessions mix series, we look no further than our very own Altered Thurzdaze resident and DNB mainstay, DJ Hollow Point! Listen, Share, Download, Enjoy!
@soundcloud.com/djhollowpoint
www.facebook.com/djhollowpoint
Track Listing:
1. Technimatic – Not Far to Go
2. Random Movement – Down Somehow
3. Lupe Fiasco – Paris Tokyo (DJ Clart Bootleg)
4. Savage Rehab feat. Saxxon & Balistik – Neck Funk
5. Young Ax – Midnight Sun (Calibre Remix)
6. Dave Owen – Mindrain
7. Technimatic – The Unspoken
8. Alicia Keys – Feeling U, Feeling Me (Al Pack Bootleg)
9. LSB – Rolling Sideways
10. Majestics – In My Heart (feat. Flower)
11. Random Movement – Domino Crude
12. Calibre – Simple Things
13. D-Bridge & Vegas – True Romance
14. Nu:Logic – Everlasting Days (feat. Lifford)
15. DJ Marky – A Disco Funk Organisation
16. EZ Rollers – Hope & Inspiration
17. High Contrast – Some Things Never Change
18. Savage Rehab – Desire
19. Lynx & Hellrazor – Goodbye Lover (DNB Mix Instrumental)
20. T>I – 2nd Chance
21. Dave Owen – A Li'l O' This
Artwork by Nicholas Love Visuals
www.facebook.com/nicholaslovevisuals
With volume 11 of Collective Sessions, we reached out to Cincinnati's Kaiten. He's built a reputation throughout the Midwest for bringing forward-thinking music to the masses as a promoter, DJ, and producer. Enjoy, download, share!
@soundcloud.com/kaitendj
www.facebook.com/kaiten000
Track Listing:
1. Zedd feat. Foxes – Clarity (Brillz Remix)
2. Nicky Romero – Symphonica (Bare Remix)
3. Dimitri Vegas, Like Mike, GTA & Wolfpack – Turn It Up feat. Wolfpack (Pelari Trap Remix)
4. SPL & 12th Planet – Ratchet Strap (UZ Remix)
5. Luminox – I Run This
6. Caspa – Setting Sun (Antiserum & Mayhem Remix)
7. Atlantic Connection – Perfect (She from the Hood)
8. Reid Speed & Proper Villains – We Love The Blunts
9. Datsik – Light the Fuse (Sub Antix Remix)
10. Heroes x Villains – Flex
11. Heroes x Villains – UGH!
12. Skism & Virus Syndicate – Like This (Antiserum & Mayhem Remix)
13. Craze & Codes – Trapped in Sydney
14. Caspa – Fulham 2 Waterloo
15. Dismantle – Computation VIP
16. Dismantle – Destroy
Artwork by Nicholas Love Visuals
www.facebook.com/nicholaslovevisuals
After a holiday week I have returned to bring you the freshest of fresh, plus a few tracks I would like to add in that came out on the off week. Play Me has a really good release out today by Divine Elements. Check out the video and the release. Savoy, who I am a huge fan of has a free release out. Crizzly brought out some fire-ass drumstep with his remix of Fuckin' Problems. All the wubs and untz you need in a week, right here on Dirty Mondaze!
*Featured*
Divine Elements
The Ascent EP
Play Me Records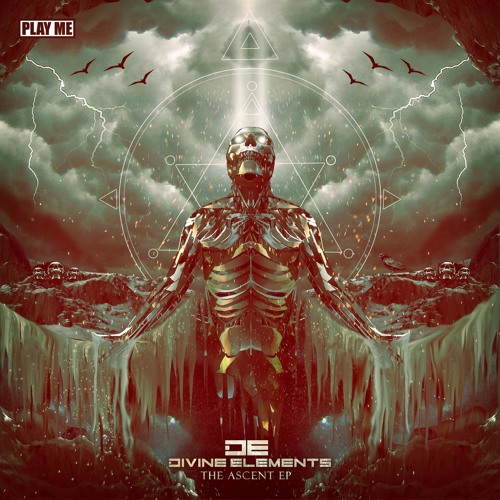 Savoy
Three Against Nature
Free Download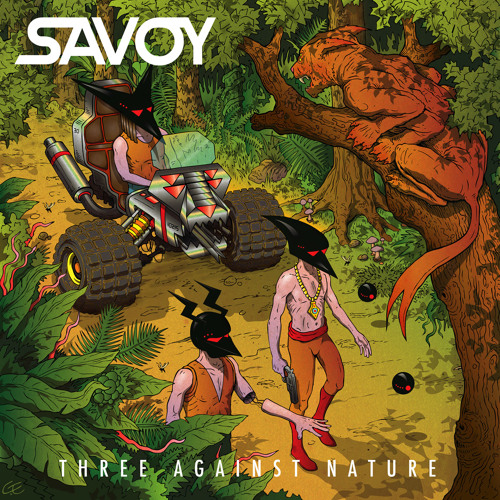 High Rankin
The Rat/Horrorcane EP
Position Chrome


Bree Feats
Buyz Untz
This week has been slow on the cloud. I have a few tracks for you to rage with. The most impressive was Far Too Loud's "Drop The Bomb". The lack of creativity in the recent week has been very disappointing. Where are my producers at? Come with it! I hope to have something better for you next week. Here is what I could scrounge up for you. Enjoy
 Freeness!
Doll Hairs Needed