Infected Mushroom are returning to Indy with a brand new live production. This time instead of crazy mind blowing visuals from spheres, it's a fully functional animatromic stage. "Infected Mushroom's production is the first of its type. Imagine; a flame throwing, steam blasting, eye popping, self standing mechanical "Steampunk" themed mushroom."
"This mechanical being is more than a stage production, but an art installation with a darkened soul. Infected Mushroom will give life to a new type of live element sure to satisfy the thirst of this ever-changing and rapidly evolving hunger the masses desire." Batteries included!
"To pioneer your own sub genre of electronic music in the music industry today is no simple task, it is essentially equivalent to Chuck Berry inventing Rock music in 1955 or Massive Attack effectively originating Trip Hop in 1983…
Electronic music, mega-revolutionaries Infected Mushroom are renowned for being the sonic innovators of crafting hypnotic arrangements, complex layered melodies and synthetic rhythms known as "Psychedelic Trance," leaving behind all their dying "Trance" cousins in the mainstream…
Twice ranked as the world's "10 Best DJ's" by the Bible of the Scene (U.K.'s DJ Magazine), the Israel-bred, L.A. based duo Amit "Duvdev" Duvdevani and Erez Eisen have established their self- invented genre among the highest in the scene.
One could easily scour pages of the Internet in vain to find the epic level of music history defining the Infected Mushroom "kingdom." Their most notable achievements include: 1999 breakthrough debut album, The Gathering, which gained immediate attention on club dance floors and in the hands of Goa/Psy-Trance DJ's…
Fast >> 2007's their critically acclaimed and highest-grossing album Vicious Delicious, catapulted the duo onto new levels. The success of that album was met with high anticipation for another which was dropped in 2009 with the The Legend of the Black Shawrama. The album included noteworthy hit track, Smashing the Opponent, for featuring guest vocals by legendary Korn lead singer, Jonathan Davis. By no coincidence on the title, did Smashing the Opponent album-hit #8 on the Billboard charts.
If that's not impressive enough—there is the band's average 120 live performances a year including, repeat, sold-out shows from the Ultra Fest in Miami to the Virgin Festival in Baltimore, from Mexico's OMIX to Cali's Coachella, to Brazil's Ipanema Beach, and from Melbourne's Metro Club to the 2009 and 2011 Burningman Festival in Black Rock City, Nevada. Not to mention collaborations with big Rock legends; Ray Manzarek (The Doors), Perry Farrell (Jane's addiction) and then their insane amount (roughly 14,000,000) hits on You Tube simply cannot go without mention…
The best is always yet to come with Erez and Duvdev; in early 2012 they released the Army of Mushrooms, their most multi- faceted electronic album delivery to date since 2009's "Legend of the Black Shawarma".
Army of Mushroom's doesn't hold back for a second, doing what the guys "do best"−invent, experiment, create, re-arrange, flip-up, bend-over, twist-sideways while staying true to their electronic roots diced with their own and of course, always trippy and psychedelic." – infected_mushroom.com
Thursday, March 12th
Doors 8pm
Show 9pm
21+
$20 Advance
$25 Day Of
On Sale – Monday, Feb 9th – 5pm
Get tickets: http://ticketf.ly/1zP9wHG
IndyMojo.com
 Want to win a ticket for this show?
Here is how you do it!
1.   In the comment section below, tell us is in, why you deserve to win. Make it good people. 100 words or less!
2.   Post this event to your Facebook Page. Be sure to tag IndyMojo.com in your post so we see it.
It's THAT easy!
Winners will be announced Thursday Morning, February 12th! 
Good luck!
It was in the basement venue, The Casba that I first saw FIGURE. It was dark, no cover, and the place was packed. The sound that came out of the speakers that night cannot be described and neither can the energy of the crowd. I realized then I was witnessing a mad scientist of beats at work.
Figure went on to play IndyMojo's Identity After Party and was signed to AM Only (largest EDM talent agency) that same week. His career instantly exploded into a welcomed chaos of shows around the world and tons of releases. Since then, he has only played in Indy twice, at The Amber room which he headlined and at Wheelhouse Music Festival.
This coming Altered Thurzday, we can finally announce his return to playing his home state. At none other than the infamous Mousetrap and for only $8 at that. He is bringing his Terrorvision, which is a collaboration of the most terrifying visuals alongside his Monster tracks. This show is years in the making, let's kick off the year with a bang, bang!
Josh Gard has had a long history in music. Just a few short years ago he donned the name Figure and began making electro house, but has since become a regular name in all realms of electronic and dance. Scoring positions among the charts may have gotten him recognition, but a hefty amount of praise has been raining down on him lately as some of the leading artists in electronic music have valued his live performance skills as some of the best in the business.
In 2011, his Monsters of Drumstep series married his love of horror with his immense production skills to become the soundtrack for the Halloween season. Figure created his own imprint, DOOM Music to house the Monsters series which has now become an annual release. In 2013 FIGURE's monsters series became the official soundtrack to Universal Studio's Hollywood Horror Nights theme park.
Figure recently signed with OWSLA to release "Horns of the Apocalypse". Horns of the Apocalypse showcases FIGURE'S evolving sound and take on 4/4 dance music with his lead single Eagle. War Call & Beast Mode will remind fans of FIGURE'S signature sound. The EP features DEL The Funky Homosapien (Deltron 3030, Gorillaz, Hieroglyphics) Mr Lif (Definitive Jux) & Nick Thayer (Owsla).
"The direction and influence for the production came from being on tour all of last year and a good chunk of of 2013 so far. The entire EP was written on the road but mastered at my home studio in Indiana using my Neve Racks and Abelton. I'm really looking forward to seeing my fans on tour this fall and hope they all love this release as much as I do." – FIGURE
October 2013 saw the return of FIGURE's highly acclaimed Monster's series, with the release of Monsters Volume 4. Monster's vol. 4 quickly shot up the iTunes/Beatport worldwide charts with key tracks like Are You Afraid Of The Dark ft. Lexi Norton, Living Dead & The Center of Hell ft/ Helicopter Showdown. All in all the album takes listeners on a 13 song trip through the dark world of FIGURE's monsters, and showcases another side of Josh Gard's sound design that ties the LP together with dark interludes like Symphony of the Damned & Death's Gospel.
When he's not recording in his hometown studios in rural Indiana, Gard is touring worldwide, with packed tents at festivals like EDC, SnowGlobe, Starscape, The Bounce, Creamfields Australia, Tomorrow World, Global Dance, and Belgium's Dour. He just ended his 14 city Terrorvision Tour in November and Indy will be the 15th city on January 8th!
Local Suport From
HOLLOW POINT

IndyMojo // G-9 Collective // NAP DNB
https://www.facebook.com/djhollowpoint
JIN XS

IndyMojo // G-9 Collective
https://www.facebook.com/TheDJJinxs
INDIGO CHILD
IndyMojo // G-9 Collective
https://www.facebook.com/IndigoChildIndy
Free Shit!
You and a guest will get free entry to the show and a Riot Pack signed by FIGURE.
Rules
1.  Comment below and tell us why you should win!
2.  Share this page to a public post on Facebook tagging 5 friends including Indymojo.com.
3.  If you don't follow both rules you LOSE!
Winners will be announced January 7th!
January 8th
Mousetrap Bar and Grille
$8
21+
This week's Altered Thurzday can easily be considered the biggest show in it's history. One of the pioneers of the Dubstep sound is coming from here from the land where Cockney Thugs roam. That's right! Caspa has decided embark on a special journey through smaller venues in the states to give his fans a more intimate and personal experience. Here is how he describes it:
"Having released and performed in almost every corner of the globe, Caspa is identified as an innovator in all areas of bass music, from producing and DJing to sourcing new talent for his own Dub Police and Sub Soldiers imprint. 

We all know music should be about vibes and feelings, not glitz and glamour - which can be easily forgotten and usually is. Its now time to strip away the hype and facade and to remind us what its really about.

Picture a dark, underground space, an intimate gathering in the company of the most dedicated bass-heads. The fans who truly love and crave the simplicity of an original underground, London rave - dimly lit by a single red light and free from any over-the-top gimmicks. All tha

t matters is a huge sound system, Caspa and 500 like-minded people engulfed by the sound and the vibe.

This is something that can only be generated by a true innovator. This is 'The 500 Tour'"
Sounds a bit like a place some of us know very well, am I right? Caspa decided not to rely on the venue for sound (probably a wise idea), but instead bring his own and PK Sound at that! The Mousetrap has never seen such a system before and I pray for it's foundation.
Caspa AKA Gary McCann is a dubstep producer from west London. McCann's creative involvement in music began after a promising basketball career was cut short by a shoulder injury. Growing up, McCann cites Jungle and Hip Hop as his main influences. He received his first public attention when, his first track, Bassbins recorded under the pseudonym Quiet Storm, was picked up by BBC Radio 1Xtra's DJ Da Flex.
McCann has started his own label, which focuses on Dubstep and Grime artists. Storming Productions was founded in 2004 and then he joined Stingray Records in 2006. Around this time, he also began his own radio show on RinseFM. McCann also created an additional label Dub Police to focus specifically on Dubstep. Dub Police is composed of Rusko, L-Wiz, N-Type, The Others and more.
He has performed at a number of high-profile UK music festivals, including Glastonbury and Global Gathering and his release Back for the First Time has received widespread public attention, being playlisted on BBC Radio 1. He has also performed at many other notable festivals around the world such as Exit Festival in Serbia, Stereosonic in Australia and Lollapalooza in the U.S. Despite his widespread success, McCann still finds time to perform every two months at the renowned Fabric in his hometown of London.
His debut album Everybody's Talking, Nobody's Listening (album) was released on 4 May 2009 on Caspa's own label Sub Soldiers/Fabric Records and included an appearance from legendary reggae figure Sir David 'Ram Jam' Rodigan.
In August 2012, it was announced that Caspa and various notable electronic music producers would be featured on the Halo 4 remix album and "War" was featured in the trailer for Kick-Ass 2. In 2014, McCann moved to Denver, Colorado. He cites Denver's music culture and friendly people as influential factors, although he is unsure whether the move will be permanent. – Wikipedia
Support From
The Others
Among the ever-expanding landscape of Dubstep, Alex Crawford (known musically as The Others) has crafted his own distinct style and shaped up what promises to be a successful 2014. Having released his debut artist album and conquered music venues worldwide, the future will see him focus on producing his niche blend of classic Dubstep creation.
During 2013 The Others had a range of successes, reaching from one of the biggest Dubstep singles of the year to delving into a deeper, darker style of production, gaining support from original scene tastemakers such as Caspa, Youngsta and Skream, giving a huge nod to the roots of Dubstep. Having released his debut artist album at the very end of 2012 with features from Emalkay, Joker, Stamina MC, Breakage, Lonette Charles and Geoff Smith, the following year was dedicated to the promotion of Red Planet's impressive singles. Standout single 'Fallout' with Emalkay gained recognition from all corners of electronic music, with continued support from Radio stations such as Radio 1, Kiss FM, XFM, a nomination for a Bass Music Award and a feature from key Dubstep YouTube channel UKF. His inclusion in all sections of Dub Police's Past Present Future compilation cemented his reputation as a bass music artist with longevity.
Dubstep fans will of course recognise The Others' early production from Caspa and Rusko's seminal FabricLive 37 mix. The special VIP mix of Africa became both a Dubstep anthem and a calling card for Alex's skilful production. The Others (as a production duo) were soon snapped up by Caspa for his record label Dub Police, where Alex Crawford remains as an artist today (retaining the moniker The Others), racking up an incredible 23 releases – making him the most released and longest-standing artist on the entire label. Releases such as the Gravity EP and First Flight EP on Dub Police ensured he had earned his place among Dubstep's elite. The Others has also found success with other respectable bass music labels including Sub Soldiers, Tempa, Ringo, Boka and Wheel & Deal records.
As well as a fantastic track record in producing, The Others is a more than accomplished DJ, being invited to play at some of the most prestigious venues worldwide. He has been a constant fixture at the Dub Police fabric residency in his hometown of London, and played key venues in the city like Pacha, Plastic People (FWD), Ministry of Sound and Matter. The Others has been invited to DJ at parties across the globe, including an impressive six US tours, both solo and group expeditions with label mates from Dub Police. He has performed at prestigious parties and venues such as Smog at The House of Blues in LA, South by Southwest in Texas, World Music Conference Miami and Beta in Denver for Sub.mission. Australasia was also graced with his musical skill during a Ministry of Sound tour of Australia and New Zealand in 2011, and Europe has been a staple destination with performances at Tomorrowland Festival, Outlook Festival, Paradiso in Amsterdam, Trix in Antwerp, The Villa in Oslo, Rex in Paris, and more. He was also part of the first ever Dubstep night in Ibiza, at Eden.
Fuelled by his constant creative output, The Others has received continued radio support from stations such as BBC Radio 1, XFM, Rinse FM and Kiss FM. He was an original member of the BBC 1xtra Daily Dose of Dubstep artists. All of these stations have invited Alex to play music on air, with Mistajam proclaiming his track Gravity and his First Flight EP 'Jam Hot'.
His discography also hosts a very impressive catalogue of remixes including Above & Beyond, Breakage (with Newham Generals & David Rodigan), Caspa, Emalkay, Maroon 5 (with Wiz Khalifa), Reflekt, S.P.Y and Youngman & Skream.
2014 will see The Others continue to develop his musical creativity and delve into the deeper sound of Dubstep. He will remain focused on his DJ performances and spend another year travelling the globe, sharing his sound, and this will also be the year of Alex working alongside the label as an A&R to sign the next generation of artists. He is the next in line to mix Dub Police's prestigious MyStyle compilation series. Add this to a host of exciting projects and planned collaborations, and 2014 will mean massive things to come for The Others.
Local And Regional Support From:
ROYAL SOUND SYSTEM
Cincinnati/Dayton, OH
https://www.facebook.com/royalsoundsystemlive
https://soundcloud.com/royalsoundsystemlive
WILLIE GRIMEZ
https://www.facebook.com/WillieGrimez
https://soundcloud.com/willie-grimez
– "Frost Stage" –
FOI OI OI & WHAT THE BLEEP
Konkrete Jungle Bowling Green // Electronic Enlightenment
https://soundcloud.com/foibleep
https://www.facebook.com/foibleep
SHY GUY SAYS
One For All // Rad Summer // G-9 Collective
https://www.facebook.com/shyguysayswhat
https://soundcloud.com/shyguysays
INDIGO CHILD
IndyMojo // G-9 Collective
https://www.facebook.com/IndigoChildIndy
https://soundcloud.com/the_indigo_child_89
_____________________________
$15 at the door
LIMITED $10 Pre-sales through 12/9
http://caspa500tourindy.eventbrite.com/
The Mousetrap
5565 N. Keystone Ave
Indianapolis, IN
21+
_____________________________
Bass trio Terravita is bringing their Fuel To The Fire Tour to Indy this week. The group are not strangers to the city. They first came here to destroy Mojostock 2013, then came their performance at Old National that was more than explosive. This time, IndyMojo is bringing these guys to the Mousetrap and we are introducing our new 3D Projection Mapping. Whether you have witnessed Terravita's dynamite performance already or have no idea what you are in for…Be there!
"Dominating the bass music scene for nearly a decade, Terravita has run the gamut when it comes to crowd-smashing, mind-melting electronic music. From the days of Drum & Bass to the era of contemporary Dubstep, Trap and everything in-between, Terravita know no limits when it comes to crafting the most staggering, bone-jarring bangers around. From their industry-leading sound-design to the razor-honed precision of their drums, Terravita are undeniable experts at their craft, and will inevitably remain so for many years to come." – EDM.com
Terravita was catapulted into the public eye with the release of "Up In The Club". The track that helped define the drumstep genre. Since then they have released over 12 top ten releases on the Beatport dubstep and drum & bass charts. The band has remixed Steve Aoki, Lil Jon, Chiddy Bang, Yelawolf, Datsik, Zedd & Bassnectar. Their last EP on Firepower Records "the Power of Fire" charted in the overall top five on Beatport for several weeks and included the hits "Well Oiled Machine" and "This Time Its Personal". Terravita has toured with Steve Aoki, Datsik & Flux Pavilion and has played festivals like Electric Daisy Carnival (Vegas, Chicago, Orlando), I Love This City and Shambhala.
Earlier this year IndyMojo got the chance to talk to Terravita via phone. Click HERE to read that Interview.
Support From:
Hollowpoint
Indigo Child
Jin-XS
November 13th
Mousetrap Bar & Grille
21+
$5
Featuring:
MANTIS
Taylor Scott and Paul Ollinger, known as Mantis, are a relentless duo. Having begun their musical careers with metal deathcore, the transition to heavy bass music was not so much a step down in intensity, but a slide into a world with spectacular tools to mix dense layers of music in new ways, and deploy it with force. Mantis was formed in early 2011 to test the boundaries of metal-influenced production, and plunge the result into a wash of haunting atmospheres. Mantis wants to provide "music to make you feel like you're somewhere else, and you've never been more stoked to be there."
With that target in sight, 2011 was a smashing first year; the momentum began in Atlanta, and overflowed with releases on labels such as Play Me, Heavy Artillery, BroTown Records, Abducted Records. A standard was set with 2011's "All Worlds", their first EP, breaking the top 10 on Beatport's Dubstep releases, and held with 2012's "Futures" scoring #5 on Beatport's overall chart. The support of tastemakers such as Liquid Stranger, Downlink, Figure, Cyberoptics, Diesel, Genetix, Persist, Sluggo, points to an accomplishment of musical influence on an international scale, and the potential for much more.
A history in Atlanta's metal scene, playing in acts such as WLTP and Attila, provides Mantis' cornerstone of fierce stage skills. Having become known across the USA for throwing down an aggressive live show with unmatched energy and only the heaviest bass music, Mantis' reputation stands as being one of the gnarliest new production teams in the scene. With packed crowds at hand, and Beatport charts at their feet, only one goal remains- to raise the awareness of metal-influenced bass music… oh, and world domination.
TROLLPHACE
REKOIL
Exploding into the bass music scene, Collin McKay has proven that age is nothing more than a number. Releasing hard-hitting tracks under his alter ego 'Rekoil', the 19-year-old producer is already a force to be reckoned with.  Immediately garnering attention from bass music heavy weights, Rekoil quickly found his way onto Datsik's Firepower Records and joined him on the 2013 Reloaded Tour.

Shaping up to be a huge year, 2014 has already seen complete destruction by the Baltimore native. After several earth-shattering WMC performances, Rekoil dominated Hollywood's legendary Avalon during 12th Planet's SMOG Takeover. Coming up next, chaos is to be expected as the hard-hitting young producer joins Getter's bass-heavy Gnartillery tour. With his fresh face and filthy tracks, Rekoil will continue to tear up the scene, securing his future as a bass music power player.
Local Support From:
Thurzday, October 2nd
The Mousetrap
5565 N Keystone Ave.
9pm
$5 Cover
21+
Next Thurzday, August 7th will mark the 4th year that IndyMojo has been bringing you beats on a weekly basis. The time has come for us to celebrate this affair and what better way to do that than bringing one of the biggest pioneers in the Bass Movement. Downlink with be headlining the main stage, along with Kodama, Indigo Child, and jFet. There will be a secondary stage out on the patio featuring other local favorites.
 DOWNLINK AKA Sean Casavant is a name firmly cemented in the hearts and minds of the bass music community. He is respected the world over as a producer of the highest quality dance floor bangers. He has had numerous #1 hits on Beatport and has released music with major labels like Rottun, OWSLA and Mau5trap. He has helped mix an album for the legendary nu-metal band Korn. He has toured the planet far and wide, leaving a wake of awe-struck audiences in his path. To see him live is to witness one of the tightest technical DJ's in the game.
His 3 deck live mixing and infectious stage energy light up venues turning crowds on their heads time after time. Expect lightning fast mixing on a journey through a wide variety of bass music. All tempos are fair game as long as its underground vibes and dirty bass. 2013 was a huge year for Downlink. Along with homies Excision and KJ Sawka, he gave rise to bass music supergroup Destroid, a whole different kind of live experience altogether. You really have to see it live to fully grasp the scope and intensity of the show. Also in 2013,
Downlink launched his brand new record label, Uplink Audio. This will be a place where he will showcase his own music as well as a wide variety of other high grade material. Downlink is not one to be pigeon-holed and is constantly on a quest to evolve and refine his sound. With this in mind, one thing will always remain constant – a pure unadulterated heavy listening experience…
Support from:
The jFET Project began in early 2011 by Producer / DJ "Jangatha." After over 50 house music releases on some of the most respected labels in both digital and vinyl format, the need to seek fresh sounds was instilled and inspired by the edgy bass music arena. The focus is rather simple, to push fresh hype sounds in any BPM it fits best. jFET's sounds have been catching on quick.
His debut EP reached #15 on the Beatport Dubstep Release charts, and caught the attention of several respected blogs including The Untz. 2012 included a release from Play Me Records as part of the New Blood of Dubstep. With support from international touring acts such as Figure, Ajapai, and Reid Speed, we will likely be hearing much more to come from this eclectic project. jFET: Intergalactic Hitman / Producer / Performer.
Rob is originally from Lancaster, PA and began his passion for music at an early age. Originally playing classical violin, Rob soon pursued other passions in the music world. His influences include trent resnor, pink floyd, and dieselboy. he began his DJing about 10 years ago and has steadily learned the ins-and-outs. He currently resides in Indianapolis playing several shows a week at Indy's Moustrap and Doc's Music Hall in Muncie. He is signed on the G9 Collective as of August 2012 and Cosmic Promotions since May 2012.
Indigo Child taps into the deeper darker parts of your soul. beats that vibrate your ribcage and send electrical currents through your body. every show is 100% raw talent and intimate with the audience. Indigo Child (Rob) wants to provide a connection between him and the audience to help people capture the side of themselves they dont normally see in themselves. This is the darker side of spirituality!
Kodama is one of the first resident DJs of Altered Thurzdaze. He has been spinning beats since '99. There is no style he has not touched. Kodama took a year hiatus for family reasons. Now he is back in the drivers seat and ready to blow you off your feet with bass.
SHY GUY SAYS is an electronic music producer and performer straight from the Mushroom Kingdom, an 8-bit villain ready to destroy any party at any time and somehow leave his victims wanting more. His eclectic, yet upbeat and danceable sound can best be described as a mixture of Hip Hop, Glitch Hop, Dubstep, Trap, and Drum N Bass. It's know for its heavy rhythmic swagger, yet at the same time can be lush and loaded with dirty synth bass sounds, warm ambiance, and 8-bit glitches.
A second stage with more performers TBA!
One of the biggest acts at Burning Man every year is Elite Force. This Thursday, July 3rd, you will have the chance to witness him at Indy's very own Mousetrap. The event will be a steam punk/burning man-themed show, so make sure to bring out your best desert gear. Additionally, a second stage has been added so you can move from inside to out and still enjoy the sounds. Come out and see this musical magician at work and let's get dusty!
Line Up
ELITE FORCE
Elite Force (aka Simon Shackleton / Zodiac Cartel) has 20 years of experience behind the decks, and continues to enjoy a hugely successful career as DJ, producer and owner of labels such as U&A Recordings and StereoPhoenix.
Starting out in the acid house era, he's long since been heralded as an arch eclecticist with sets ranging from Techno to Breaks to Tech House to Electro and all points in between. He has become increasingly associated with long sets (5-hours plus) where his full range of sounds gets room to breathe, and he has recently launched The One Series in order to showcase just that – One DJ, One Room, All Night.
LADY BANDIT
https://www.facebook.com/breakonthruproductions
Taking turntables as a debt in 2002, Lady Bandit fell upon this opportunity to DJ, so she took it! Beth said the only way she'd ever stop DJing would be if she stopped having fun or stopped progressing. Now, 12 years later she's still bangin' out dance floors throughout the Midwest and beyond. This Lady is known as the "Midwest Breakbeat Queen" and a native of Dayton, Ohio. Her style can be defined as "Sexy Beats" whether it's Breaks, House or Drum & Bass! Miss Bandit makes sure to always keep the basslines dirty with a side of sexy and funky beats.
BROOKS & DAEGER
IndyMojo // G-9 Collective
https://www.facebook.com/BrooksAndDaeger
https://www.facebook.com/DjJamesBrooks
http://www.soundcloud.com/james_brooks
https://www.facebook.com/thatguythedj2
http://www.soundcloud.com/thatguythedj
Brooks and Daeger is a collaboration of two of Indy's top breakbeat DJs, James B. and Jeremy Daeger aka That Guy the DJ. With the years of experience these two have, they know how to keep the crowd on the floor.
OUTSIDE on the Patio (weather permitting)
ANTIK ONE

https://www.facebook.com/djantikone
https://soundcloud.com/peter-dragovich
NASHAWTI
IndyMojo // G-9 Collective
https://www.facebook.com/nashawti
https://soundcloud.com/nashawti
Back before the days of iTunes Soundcloud, Mixcloud, or hell even really the internet you would have to actually go to a club to hear a DJ play the music you loved. Those days are long gone and you can input whatever you want to into a smart device, in return it just spews it into your brainwaves. We have lost the essence of the weapon that the DJ holds.
This Thurzday, we have the pleasure of having one of the biggest names for DnB in the world….come experience 20 years of drums and basses in yo faces!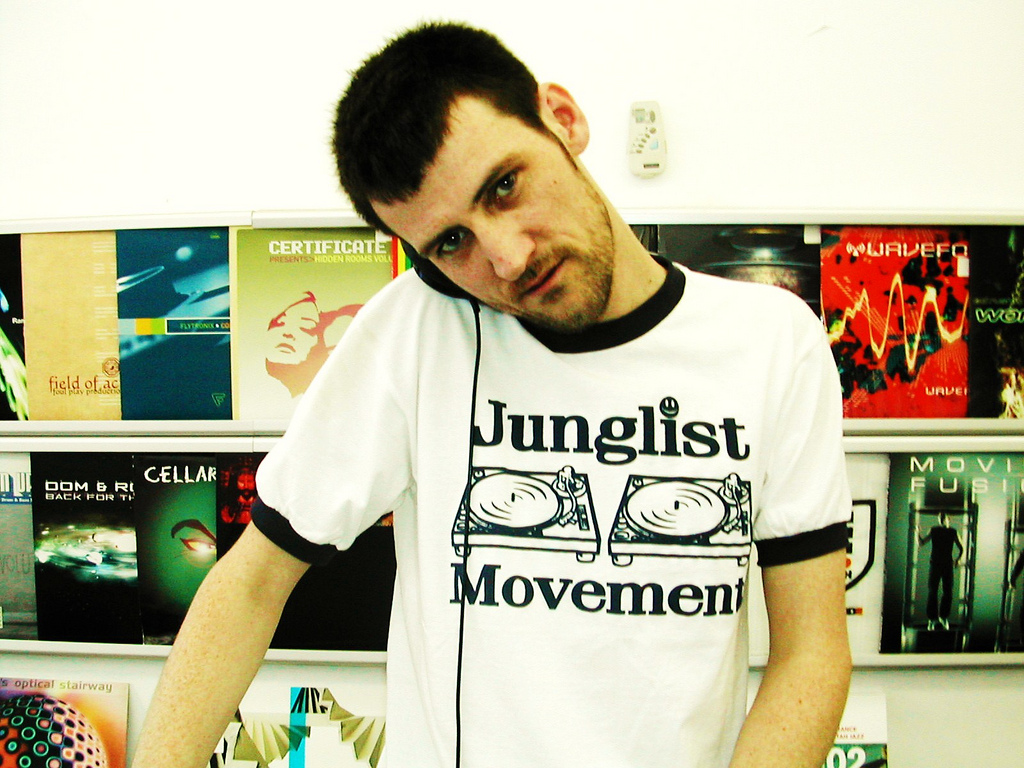 DJ Dara AKA Darragh Guilfoyle, is an Irish drum and bass DJ who resides in NYC. He landed his roots heavy in US upon his arrival back in 1994. Dara co-founded North America's first drum 'n' bass-dedicated music store and drum 'n' bass label in New York with DJ DB. There is two critically acclaimed full album releases in his pocket and an array mixes and compilations.
He is also a member of the all DnB who call themselves Planet of the Drums. Along with Dara, AK1200, Dieselboy, and MC Messinian started this group in the early 2000's to bring DnB out of its "side room" status. Next year they will have been together for 15 years which is the longest running drum and bass group in history.
Thurzday, June 12th
The Mousetrap
5565 N Keystone Ave.
9pm
$5 COVER
21+
Support from:
CARNIE
Fort Wayne, IN
https://soundcloud.com/djcarnie
GIZZMO
IndyMojo // G-9 Collective // SUBTerror
https://soundcloud.com/gizzmo
https://www.facebook.com/GizzmoIndy
SEA MONKEY
Induceonline // IQ Entertainment
http://induceonline.com/
OUTSIDE ON THE PATIO:
FATHOM INDY DJ's Neighbz & Elliott Eastbourne
https://www.facebook.com/fathomhouse
http://www.mixcloud.com/Neighbz/
https://soundcloud.com/elliott-eastbourne
REINFORCED SOUND ***
https://www.facebook.com/NaptownSoundsIndy
Do you guys remember Mojostock last year? Well not all of it, but no one can forget Terravita smashing their bass in your face Saturday night. Well you are in luck because they are coming back to Indy this Saturday at The Deluxe @ Old National.
Terravita is Matt Simmers (Production Engineer), Jon Spero (Mic Expert), and Chris Barlow (Mix Master). Together they are a force that has been a hard hitter in the bass scene for over ten years and counting. They have seen all the major transitions that the genre has encountered along the way.
I got the chance to have a phone conversation with Chris Barlow. I asked him a little more about the group and got some of his ideas on bass music and where it is heading. This Saturday should be an amazing show from what he was telling me.
Track Hound: Where did the name Terravita come from? It means living earth right?
Chris: It means earth life. We thought it was pretty cool. We are all earth life, plants are earth life, there's a God force behind everything on the earth and it symbolizes our meaning
TH: What brought you guys together to start creating drum and bass?
Chris: Matt and I were working together DJing, producing and doing events. We were working with one MC and he showed up to a studio session hammered one day. He started telling us we sucked and didn't know how to produce, so we got rid of him and started doing shows with Jon. Although he gets drunk pretty often he has never done that, so we are stuck with him now 10 years later. (Jon is saying in the background "Go fuck yourself")
TH: What is your opinion of the change in bass music now versus 10 years ago?
Chris: We've seen in those 10 years, predominately vinyl sales and printed media, go all the way to MP3 sales exclusively, nobody really presses vinyl anymore. More people give out tracks and we are dealing with the internet which means trends can change really fast. Stuff can get really popular without a huge dollar amount invested. What's cool about that is that fans can speak a bit more about what they like, which is nice, but also sucks because you have everyone who is a critic. Upside to it is you can be getting a lot of plays and shares and getting people to want your music, which builds your social media and makes you popular. It also makes it easier to make the music you want to make, instead of depending on A&R at a label to like it or get positive reviews from critics. It also makes it more possible to get a record store to showcase it so people will buy it. It allows us to be more creative. For instance back when we were doing Drum and Bass, you could only be between 172 and 176 BPM and it had to be a different drum and bass beat. Which is cool, we love Drum n Bass and we are writing a lot more of it now. It's nice to have bass music cycle through dubstep (various forms), even trap, moombahton, drumstep, and glitch-hop. It's all bass music, all in the same family and gives us more freedom musically. It lets us think outside the box with different beat structures and different BPMs. There is only so much you can do in a genre that's been around like 7 years when you are limited to the same perimeters. It's nice to have a change-up. Between the different trends and file sharing it creates a lot less barriers between you and the fans.
TH: On that same note, The EDM scene has seen a growth of a different genre each year the past few years starting with dubstep then drumstep then moombahton, then trap. What do you foresee being the next big thing in EDM?
Chris: It's funny that you just mentioned a whole bunch of genres. When you think of the term EDM, none of those compare to trance and progressive house or even make a dent in EDM. EDM is festival house music. For instance, Swedish House Mafia (vocal progressive house) and Armin Van Buuren (trance). Those genres are still relatively underground. Artists who make bass music, while they are playing big crowds compared to what they were in the past, are still only playing to 2,000 – 3,000 people shows on tours. That's still only like Slayer (metal band) size, which is still underground. Slayer is not a crossover commercial heavy metal by any means. I would say that none of those genres were the next big thing in EDM. That being said, in the more underground genres of EDM that you mentioned, I think the cool thing now is to not actually be of a certain genre. Play a little bit of everything. (Jon is saying "You have a whole artists space coming up"). When you think about an artist like Excision, you go to his show and he will play like 20 minutes of dubstep. The rest of it is electro house, drum n bass, drumstep, and 110. People play all over the place. It's cool because artists sounds can come across in multiple genres not just one at one BPM, that's boring. My prediction is that people will be more free and open with what they do. We will see Drum and Bass come back a little bit and the harder-edge electro House is due for a comeback as well.
TH: You guys have an electro house side project right? Hot Pink Delorean?
Chris: I wouldn't say have, I'd say had. At this point there are no plans for Hot Pink Delorean, we are tied up with Terravita releases and touring and are booked through 2015. Not saying they will never come back, we just had to choose what group to focus on and we didn't like the way some of the electro was going creatively. We didn't want to swim upstream.
.
TH: How do you work together when you all can't be together in every studio session?
Chris: Matt is the main production engineer and Jon does the vocals. We get together when we can and bend stuff around when we have too. Lately we have decided to stop touring by airplane and are doing it by ground, which allows us to all be together. It's allowing us to do a whole new show. We're not Djing these shows, we doing little samplers and playing from remix decks. It's new and a little crazy but allows us to play through a lot more tracks. Right now we are playing through somewhere around 90 tracks in an hour and a half. We are also playing parts of some of those live. It allows us to do that and be together on the road while we are making music.
TH: How do you prepare for your live tours?
Chris: We get together and come up with a set. We try to incorporate what songs go where and practice. We try to incorporate music from other genres including Jimmy Hendrix etc., all different kinds.
"Never write something like "I'm a 16 year old whatever producer from wherever. This is my first song. Can you listen to it?" Don't bother if you're 16, wait six years and send it to me when you're really awesome."
TH: What's your favorite and least favorite thing about being on the road?
Chris: Favorite thing – Getting to play our music in front of our fans.
Least Favorite – Driving and flying and being away from home.
It's a pretty sweet two or three hours a night when you are playing. But when you are sitting in Holton, Kansas at a Days Inn which is the next hotel in 45 miles in both directions and all there is to eat is whatever is at the truck stop, that's our least favorite thing about touring.
TH: If you had to give up music, what would be your go to occupation?
Chris: I have a degree in Entrepreneurship, so it would be something business related. I would probably end up somewhere in the music industry behind a desk instead of in front of the crowd. Jon would probably end up opening a restaurant or a bar. He was in the food industry for a while. I have no clue what Matt would do.
TH: We have been seeing a lot of DJ and Producer schools popping up everywhere. What is your advice for up and coming performers?
Chris: Learn how to make music and learn from as many reliable sources as possible. Never send out your music until it's done and it's as good as the artists that you look up to. If it's not, then it's going to get one listen and people are going to label you in their minds as someone they don't need to listen too. It's hard to shake that label. Try to find the proper channels to get people your music instead of spamming their Facebook or sending them a message on Soundcloud. The people that are worth sending your music to get so much of other peoples music that they just won't even listen to it. You have to get it in the right hands of the right people in the right way. Make sure it's done before you give it to them. Never write something like "I'm a 16 year old whatever producer from wherever. This is my first song. Can you listen to it?" Don't bother if you're 16, wait six years and send it to me when you're really awesome. There's no rush and everyone needs to realize that. Collect as much info as possible before even bothering to move ahead.
TH: You were the headliner for Mojostock last year. Can you share the most memorable thing about that show?
Chris: Definitely the crowd, everyone reacted to every track. We had never been there before so we didn't know what to expect. It was great to see a nice family vibe and the promoters were professional. Sound was good and stage looked nice. We had a great time, the whole thing was great. We had a choice to stick around after we played and we chose to stay for like the whole night. You know the headliner of the festival likes it if they are kicking it by the campfire 10 beers deep by the end of the night.
TH: What super power would you have if you could only have it for 24 hours?
Chris: The ability to give myself more super powers.
Jon: Teleportation, I would be loaded. I would rob every single bank in 24 hours.
TH: What does Terrivita have in store for us in 2014?
Chris: We've got Rituals coming out. We are working with the metal band Born of Osiris, which should be after that. We have some collaborations with Datsik, Bassnectar, La Castlevania, Figure, J. Rabbit, Getter, and the Firepower people. We have so many of our own projects going on, it makes it hard to sit down with people, especially when you start working with something like a metal band. Going forward we are trying to take the act a little more live by the later part of 2014, adding guitars and keyboards.
TH: What can we expect February 1st here in Indy?
Chris: My birthday is February 2nd and I will probably get really drunk, so there's that. It should be really good for Robot Pirate Monkey who is opening for us. You should expect them to really vibe it out. We are going to do our thing with our samplers. You will hear some stuff off of Rituals, you'll hear that Datsikcollab, and a bunch of our new stuff. We are making music as we go, so you might be in store for things we haven't played out before. We are looking forward to getting back there.
We'll there you have it. I hope to see all of you this Saturday night. I am really eager to check out Robot Pirate Monkey and see Terravita perform in their new style. Check out some tracks from both groups below.
Tickets are available here —–> TICKETS!
You can also get tickets from IndyMojo at this week's Altered Thurzday for only $15
Bloomington-based Shy Guy Says shows no mercy on latest EP
Shy Guy Says recently made his Rad Summer debut with the release of his highly anticipated Hellephant EP. In the course of just four meticulously mixed tracks, the gifted producer destroys genre based-boundaries to create a special blend of trap and drum-n-bass, all the while influenced by Shy Guy Says' recurring 8-bit inspiration. Below he talks with Indy Mojo about his goals for the project, the artist behind the vicious album art, and how fans can personally contribute to new EP's success.
 ____________________________________________________________________________________
MOJO: What did you set out to accomplish with Hellephant?
SHYGUY: I wanted to make a series of tracks that were completely different than anything else in my catalog, yet still had a bit of my sonic signature to them. Lately I've been really frustrated with the idea of "genre" and being confined to a certain style, so my mission was to meld as many styles together in these four tracks as possible to come up with something familiar, yet unique in its own right.
MOJO: What can you tell me about the artwork?
SHYGUY: The artwork is one of the things about this project that I'm the most proud of. I was fortunate enough to collaborate with Anthony Davis, a local tattoo artist here in [Indianapolis]. His work is particularly brutal, which is exactly what I was going for. In an age where every single or release you see has the same basic template for artwork, I wanted something that threw the viewer for a loop at first viewing. I had a specific image in mind and I wanted it to be hand drawn. When you see the image of the Hellephant, it almost looks like it could be an 80's heavy metal album cover. My hope was that it would intrigue whoever found the art to give the songs a chance.
MOJO: The title track on Hellephant is destined to be a trap music anthem. Is your work evolving in this direction as a whole, or is it even possible to predict?
SHYGUY: Honestly, the title track just sort of fell into place for me. The mixing phase took longer than the actual writing/recording. I really didn't set out to write an anthem of any sort when I started. I just wanted to be passionate about it, and sort of let the track tell me what it needed. If it ends up being an anthem that would be amazing, but I always start a track with a particular idea that I want to stay true to. If people end up liking it, then that's an added bonus.
MOJO: How's it doing on Beatport? What can your fans do to help it do even better?
SHYGUY: I am proud to say it was included on the "Featured Releases" page of Beatport's new "Trap" section. I've definitely seen an influx of new fans since it's happened. The greatest thing anyone could do would be to purchase some (or all) of the tracks, particularly the title track. It would really be awesome to see it on the charts. Any help with sharing or spreading the word is also always appreciated. Everyone is welcome in the Mushroom Kingdom.