I don't really like "Year in Review" articles, mostly because it's so hard to recap an entire year in 700 words. Instead, I spent some time reflecting and reviewing my work from the past year and came up with this list of things that I thought made 2012 memorable and monumental in the local music scene.
_______________________________________________________________________________
Indianapolis' Most Important Musical Event of 2012: The Super Bowl
When I learned that The 2012 Super Bowl would be hosted in Indianapolis, my immediate thought was to make myself scarce during the weeklong festivities leading up to the main event. I despise the game of football and loathed the idea of Indianapolis being invaded by pigskin-loving sports fanatics, but as Indianapolis transformed into the world class city that it was during the Super Bowl, I realized how wrong I was in the beginning.
Indiana weather abandoned its reputation for being uncooperative and instead made outdoor conditions perfect for strolling up and down Georgia Street to take in all of the free concerts. Well-known artists of every genre performed numerous shows every day in Super Bowl Village leading up to the big game. Local bands were just as prominent in Super Bowl Village as national headliners, which made the festivities something to really be proud of. Indianapolis had a lot of out-of-town visitors in February of 2012 and our city's finest talent was downtown and on stage to entertain them.
Best Non-Local Midwestern Music Festival of 2012: Forecastle
Entering my fourth year of music festival reporting, I began to develop a sour taste in my mouth after returning home from a second pilgrimage to Electric Forest in Rothbury, Michigan. It's a festival that's built around bass music set to stunning visuals displayed in a wooded playground that's practically built for the sole purpose of tripping on drugs. It's a neat concept when it's used as a gathering place for strangers to experience live music together in fundamentally new ways; alas, it's developed into a massive camp-out for chemical substance abuse where the wandering bodies found throughout the festival grounds are so far out of their gourds that there's no way any of them could possibly be there to enjoy music and community.
One music festival that's not following suit with this unfortunate trend is Forecastle in Louisville, Kentucky. Forecastle does a lot of things differently that all factor into the quality of the event's execution. Perhaps most obvious is the location (in the middle of a city) and absence of a massive campground. That missing element- a standard amenity included with the purchase of a ticket to most major festivals- singlehandedly changes the environment of the entire event. Forecastle attendees actually go to see live music and actually remember the weekend's performances. The venue's small footprint bound by the Ohio River and Louisville's skyscrapers means quick and easy access to all of the festival's stages.  Forecastle's musical versatility also makes it a great festival, offering rock, hip hop, electronic, indie, folk and everything in between. Forecastle is close to home and offers the cleanest vibes in the Midwestern festival circuit. I hope to go back in 2013.
Indy's 2012 Breakout Artist: Sirius Blvck
2012 was the year of Sirius Blvck in Indianapolis music. It was the year the young emcee realized his full potential and spun off in his own direction to pursue independent projects, yet remained fully devoted to Indian City Weather, the band that introduced him to the Indianapolis music scene over two years ago. It was the year he debuted Ghost Town Gang- Naptown hip hop's newest artist collective. It was the year he released two mixtapes of his own and made appearances on countless others, including J Brookinz' renowned Gat3way project.
Impressive and relentless as his work is, Blvck remains humble and consistently strives to shine the spotlight on his fellow Ghost Town Gang members and propel their success in tune with his own. He's a creative mind with sharp rap skills and selfless goals aimed at bettering the local hip hop scene as a whole, which makes him the perfect role model for aspiring artists young and old alike in 2013.
Local Music's Biggest WTF Moment in 2012: Brad Real Disappears from the Social Web
Nobody really knows what happened and it's probably not our business anyways. But, when you're the "red headed stepchild" of the local hip hop scene and you start Twitter beef with prominent figures by degrading their work in favor of your own, you're bound to rile up a few bodies. As quickly as the series of bizarre, confrontational tweets appeared on Real's timeline, they were deleted. Soon after, his entire online social presence had vanished with no explanation as to why or what really happened. I can only hope that Brad Real is safe and sound, and that he bounces back in 2013 with something great to overshadow his mysterious, destructive meltdown of 2012.
Saddest local musical moment in 2012: The Death of Slothpop
When the announcement came in late March that freak folk rockers Slothpop were calling it quits, the greater Indianapolis music scene mourned. Out of all the great talent that our fine city harbors, Slothpop was one of those bands that everyone just assumed was going to make it big. Fans were supportive of the decision and wished the members of Slothpop the best of luck in their individual endeavors… but I think we all still secretly believe that they had the formula right the first time around.
_______________________________________________________________________________
While 2012 was certainly a memorable year in local music, it has also left a lot of room for betterment in 2013. We may not see The Super Bowl again in our city for a long while, but our beautiful Georgia Street could easily make the perfect backdrop for local talent to entertain the spectators of the other high-profile sporting events we host throughout the year. Local music festivals like Mojostock and Hyperion could easily follow Forecastle's lead by putting in extra effort to ensure their events are less of a drug-induced trip and more of a pure, wholesome experience. And the greater local music scene could probably also benefit by taking cues from Sirius Blvck and working to get better as a whole, not as individuals.
Happy New Year, Indy. Cheers to making 2013 even more memorable and monumental than 2012!
I'd like to start by thanking everyone for your support so far! We got lots of listens, downloads, and favorites on the 1st mix with jFET! As long as you keep listening, we'll keep providing!
With that said, we're happy to announce the release of the 2nd mix in G-9 Collective's mix series, Collective Sessions! This time, we're showcasing one of Indiana's favorite bass producing villains, Shy Guy Says!
Track Listing:
1. Intro
2. Shy Guy Says – Throne of the Persian King (demo preview)
3. Future – Same Damn Time (Busted by HeRobust)
4. Paper Diamond – The 40 Thieves
5. Samples – Blackk Sheep
6. TNGHT – Goooo
7. Antiserum & Mayhem – Brick Squad Anthem
8. Hard in Da Paint – Bellizio (Remix)(Crizzly Edit)
9. Kanye West, Jay-Z, and Big Sean – Clique (Enferno Remix)
10. Shy Guy Says – Untitled (demo preview)
11. Eliot Lipp – On & On
12. Shy Guy Says – Lights at Night
13. Anosta Boss – Crushes
14. Rustie – Surph
15. Zomboy – Pump It Up
16. jFET & Shy Guy Says – The Bass Chop
17. Shy Guy Says – Killer Crush
18. Prodigy – Smack My Bitch Up (Noisia Remix)
19. Barron – Heavy Weight (1uP Remix)
20. 12th Planet – Burst (ft. GMCFOSHO)
21. 1uP – Thundergun (Vannin Remix)
22. Dream – Go Hard (Crizzly Remix)
Artwork by Nicholas Love Visuals:
http://www.facebook.com/nicholaslovevisuals
The Indiana Hoosier men's basketball team opened the 2012 regular season at home tonight against Bryant University. Some notable first half headlines include Indiana Athletic Director Fred Glass announcing a 2-year contract extension for head coach Tom Crean, which means the coach will be under contract through 2020.
Freshman point guard Kevin "Yogi" Ferrell, a Park Tudor grad, has displayed some heady passing, good man-to-man defense, and has rarely played like a freshman.
Another interesting point, senior forward Christian Watford is wearing number '32' as a gesture towards fellow senior Derek Elston, who is out with a meniscus tear and not expected to return until the Big Ten portion of the schedule begins. Watford, who normally wears number '2', decided to wear his fellow senior's jersey because Elston will miss his final season opener.
With roughly two weeks until opening night, the Indiana Pacers trimmed their roster to 15 players today in addition to exercising an option on swing-man Paul George, keeping him around through the 2013-14 season.
In an off-season that featured some marquee transactions for a couple big-name franchises, notably the Los Angeles Lakers' trades to acquire stars Steve Nash and Dwight Howard in addition to the Miami Heat signings of Ray Allen and Rashard Lewis, the Pacers stayed relatively quiet, essentially trading and signing depth with the addition of center Ian Mahinmi, guard Gerald Green and point guard D.J. Augustin.
Pacer fans need not worry, however. Miami may have signed some veteran shooters, but they still lack a true center; and with improved depth, the Pacers should be able to give Miami a little more trouble a second time around. Indiana signed center Roy Hibbert to a long-term deal and secured former Duke big-man Miles Plumlee in the draft.
Many figure the starting five will remain relatively unchanged, as the team figures to start either D.J. Augustin or George Hill at point guard, Paul George and Danny Granger on the wings, David West at power forward and Roy Hibbert at center.
Fans will note the loss of Darren Collison via trade to Dallas and Leandro Barbosa to the crowded backcourt in Boston. Both will certainly be missed as the spark off the bench, but rest assured this team is equipped for another postseason run.
The Pacers are absolutely playing for a top seed (likely the 2nd seed in the East) with another showdown against the Miami Heat in the Easter Conference Finals looming on the horizon. Assuming the team remains relatively healthy and plays to its strengths (David West and Roy Hibbert are amongst the more formidable frontcourt duos in the league) and considerable depth, look for the blue and gold to be even better this year than last.
Be aware the D.J. Augustin is a starting point guard in this league and certainly has the potential to contribute a great deal. The downside to Augustin is his size, coming in at around 6'0″ and just over 180 pounds, which means he'll be giving up some size to most starting point guards in the league, presenting a potential defensive mismatch should D.J. not be up to the task.
Aside from the Heat, promising challenge in the East are the aging Celtics (sans Ray Allen), the Philadelphia 76ers, and once Derrick Rose comes back, certainly the Chicago Bulls. The West figures to pit the Oklahoma City Thunder against the new-look Los Angeles Lakers, who apparently are taking baseball's Yankee approach to winning; buy the best players available.
The Pacers start the regular season away from home on Friday, November 2nd at Charlotte and the home schedule starts Saturday, November 3rd against the Sacramento Kings.
Your 2012 Indiana Pacers' slogan is "Blue Collar – Gold Swagger". The team is also featuring a second Hansbrough, as Tyler's brother Ben is on the active roster. If the latter is anything like the former, the reserves certainly don't lack the blue collar attribute. It's up to the starters on this team to bring the swagger.
Cheers!
Congratulations are in order, friends. The Indiana Fever closed out the 2012 WNBA Championship, defeating the Minnesota Lynx 87-78 on Sunday night to win the 5-game series 3-1. Tamika Catchings adds WNBA Champion and Finals MVP to a laundry list of accomplishments, among those including 3-time Olympic gold medalist and NCAA Champion. The former Tennessee Volunteer has struggled through injuries, particularly during the postseason portions of her career, so it was especially sweet for the 33-year old to finally reach the pinnacle of professional sports and joins a short list of athletes to win championships as a collegiate, an Olympian, and a professional athlete. Little known fact, Tamika Catchings is the first basketball player to record a quintuple double. A celebration is planned for Tuesday, October 22nd, at noon downtown Indianapolis. Cheers, ladies!
Monster Midway
Indy Scream Park begins upon passing the ticket booth and entering the Monster Midway, which acts as both a central resting hub for weary travelers and a dark carnival of horrors. Our group discovered fairly priced concession items such as beer, elephant ears and water, picnic tables, fire spinners, a zombie-infested paint ball shooting range, games and friendly staff conveniently located on the Monster Midway. Patrons gathered around several large fire pits in the center of it all while monsters like this gigantic clown inconspicuously roamed the grounds to catch distracted haunted-housers off guard.
Looming to the left was a dark, gigantic barn erupting with screams. To the right, a backcountry woods flanked a cornfield featuring the silhouette of an eerily placed farmhouse centerpiece surrounded by bellowing fire blasts.
Indoors: Bedlam, Kurayami & Nachtmahr
The VIP fast pass provided exactly what Indy Scream Park promises: front of the line access- at least it did for us on opening weekend. However, if you opt to wait in line between attractions (five total), you may be thankful for the opportunity to catch your breath and strategize with your party before entering the next haunt.
Except strategizing is a wasted effort when each consecutive portion of the park hinders a different sense and provokes a different fear. After a trippy, glowing romp with Bedlam's cackling clowns, hold on tight to your buddy as you navigate Kurayami's shockingly dark maze where you must utilize sound, smell and touch to find your way out. The newly redesigned Nachtmahr is a mixed bag of original scenes and effects where you're certain to be separated from your group by butchers and besieged by psychopaths armed with authentic medical equipment- all in the same haunt.
Outdoors: Infected & Backwoods
Indy Scream Park's showcase attraction is unquestionably Infected, a gruesome twist on the traditional corn maze. Surrounded by distant gunshots while passing through tent stations filled with wounded soldiers and diseased locals, it's easy to believe you're really in the middle of a violent battle. When the trail empties into the front yard of the ominous farm house towering over the cornfield, take a deep breath as you approach the porch because- yes- you are about go inside of it.
If you make it out of the farm house virus-free, you'll  enter the Backwoods next. Along what could be a peaceful hike on a beautifully moonlit trail, hillbillies taunt their unwanted visitors and harass their unfortunate captives.  It's a socially awkward frolic through the forest and an effective cool-down from Infected's blood-pumping adrenaline rush.
________________________________________________________________
Here's what my partner-in-crime, IndyMojo.com intern Gwen Wilson, had to say about some of her favorite moments:
Provided with a pair of snazzy 3D glasses, we entered Bedlam to meet walls painted in multiple medias of neon and blacklight. With a few scares here and there, the greater purpose of the attraction was to present attendees with something visually innovative, creative, and unique. My favorite was the revolving room that threw off my balance completely. Walking across a metal grate as a cylindrical wall rotates around it is a new way to scare your brain by messing with your senses.  Overall, I loved Bedlam the most, especially for the artistry and craft behind its development.
My next favored attraction, Kurayami, was also the most intense for me.  Heading into a dark room, the IndyMojo Staff quickly and instinctively clenched our sweaty palms together. We entered the attraction waiting for our first scare, but quickly realized this haunt relied on feeling your way through instead. Without a light in sight, we repetitively found ourselves mingling in a corner- unsure of where to lead the group next- until a spurt of air interrupted our confusion and reminded us that someone could be right behind me whispering in my ear.
________________________________________________________________
Grab a carload of people and head up to Anderson for one the best haunts in the Indianapolis area. It's absolutely worth the short drive and the price is totally right for the quality of entertainment.
________________________________________________________________
5211 S New Columbus Rd
Anderson, IN 46013
Open Fridays, Saturdays, and Halloween 7 pm-midnight (general admission $27)
Open Thursdays and Sundays 7-10 pm (general admission $22)
________________________________________________________________
Special thanks to Indy Mojo mofo Brandon "Puck" Connolly for his contributions to this review.
If you don't read anything else in this article, please read this before you bounce:
Buy  a collapsible wagon. BRING IT TO HYPERION.
I have one single bad memory from Wuhnurth 2010 at Stable Studios- the laborious move-in process. Don't let it happen to you at Hyperion.
On-site camping will be available for $20 per car. This is reasonable, as space is extremely limited. These passes are available online in advance of the festival (the only way to guarantee you will park on-site). Parking up the road will cost $5 per car. A shuttle will run on Friday and Sunday to get you from the parking lot to the front of the festival grounds; do not expect shuttle service on Saturday. Whether you plan to ride the shuttle or not, you will want a wagon to carry gear on the trek from the road into the woods where you will camp.

side note: the G9 artists will be performing somewhere within these inhabited woods; perhaps Kodama will summon the tree spirits for us.
Now that we have that out of the way, let's go back to the beginning of the story.
_____________________________________________________________________________
This may be the inaugural Hyperion, but the folks putting it together are seasoned veterans in the festival circuit. Together, Alex "Herm" Schneider and Brent Nixon (of professional live music lighting company Herm Productions) and music festival authority Sara Elifritz have an expansive network of industry contacts and a profound understanding of what it takes to make a festival come together. I recently had the opportunity to take a few minutes from their busy schedules and ask them some questions that have been floating around in conversations regarding the event.
When I inquired about Hyperion's genesis, Elifritz answered nonchalantly, "I was talking to Herm on Facebook one day [in February] and said, 'We should have a festival.'"
It took little convincing from there, as Herm had already been kicking around the idea himself. With a friendship dating back to Muncie's Springfest, the pair joined forces and went to work.
"We brainstormed for several hours and I came back to him the next day with a budget," says Elifritz.
"Instantly," adds Herm.
Named for the Greek Titan God of Light (see what they did there?), Hyperion is striving to provide a complete artistic experience that arouses all of the senses, not just sound.
"We'll be relying heavily on the visual aspects of the entire environment, as opposed to just what's happening on our stages," Nixon says, and then deflects to Herm, who is arranging the optical elements of the event.
"We have a bunch of featured artists coming out. Fifteen or 20 live painters- not just on the stages but in camping areas, too. We'll have multiple art installations by people from across the Midwest. We have a few video jockeys coming in. And a lot of secret stuff," Herm says.
Elifritz chimes in, "There will also be an aerial circus from the Bloomington area performing tricks [such as trapeze and hair-hanging]. So for people who may not have been to any of the larger festivals, that's going to be something new to them and this area."
Four stages across the festival grounds will be occupied with bands and artists throughout the weekend. The main stage (a large, open barn) will be consistent with other festivals you may have attended at Stable Studios, providing a safe shelter to bands and concert-goers in the event of rain or shine.
Hyperion's organizers also have plans for the spacious clearing inside the woods and suggest it will be a central hub to the festival's activity, but aren't divulging too many details.
"It's going to be something that, when you walk into it will be very cool. It'll be lit up, active, and stuff going on pretty much all of the time," says Elifritz.
Nixon adds, "We'll have some music and a stage, but not like a [traditional] tent or a main stage. It'll be something really different. We're also having a picnic on Saturday [from 12-2 pm] to bring people out of the woods during the day- beer Olympics, a mechanical bull, and a lot of fun stuff that you don't normally see at a festival."
Attendees are encouraged to support local and buy food from vendors during the picnic; those who do so will be rewarded with a free beer ticket for their patronage.
There is no theme, per say, but the group points to Tomorrowland as inspiration for the emphasis on flashy, fairytale-esque production. They also cite Papadosio's Ohio-based festival, Rootwire, as muse for their concentration on the visual aspect of the environment. Also in similar fashion to Rootwire, Hyperion's locally-focused lineup features the best talent from across Indiana and surrounding states.
Herm adds, "We've worked with every single one of these bands on the lineup before. They're our buddies. It's a big family ordeal. We just wanted to bring a little bit more to the table."
_____________________________________________________________________________
Additional details from Hyperion's organizers:
Headliners aside, personal recommendations for "can't miss" sets:
Elifritz suggests Ultraviolet Hippopotamus side project P.E.M.G. (Psychedelic Elephant Machine Gun)- mainly because I overruled her choice of U.V. Hippo and asked that she pick a lesser-known act not on the upper-tier of the bill.
Nixon recommends Chicago-based DJ/Beat-Boxer My Boy Elroy, who most would probably recognize as a member of both Digital Tape Machine and Liquid Soul.
Since Camp Tip-for-Tatt was so successful this summer, I've continued to collect camping tips at each of the festivals I've gone to. I asked Herm & Elifritz for their best advice:
Herm: people always run out of ice and people always drink water. So when I used to go camping at festivals I would freeze an entire case of water and put it in the cooler. That lasts so much longer than regular ice that it would keep my cooler completely cold the entire festival.
Elifritz: always carry a battery operated spray bottle fan. First of all, because it keeps you cool. Second of all, because it's an instant ticket to the front row. If you're walking through the crowd and it's really hot and you spray somebody on the back of their neck with that fan, at first they're gonna be shocked and kind of step to the side. Dancing makes it even easier to get through. You just spray your way to the front.
_____________________________________________________________________________
Follow Hyperion's facebook page for details on all the weekend's activities, as well as amusing memes and photos of the chalk contest for browsing.
Additional links of interest:
https://twitter.com/HyperionFest
History
   When Matt Ramsey moved to Indianapolis from Memphis, he noticed there wasn't much consistency in the EDM scene. Admittedly, he wasn't very connected at the time, but when him and his wife Laura would go out, a majority of the EDM-based venues would be sparsely attended. For his birthday one year, one of his friends was hosting a party at the Ugly Monkey. They went, and took a group of friends that came in from out of town. The gang wasn't into it, so they floated over to Therapy (a club know for its EDM nights). When they arrived, they were pretty much the only patrons. He did however get to take his friends on a tour of the venue, and It made him realize that Indy needed something.
    A few months went by, and Matt was contacted by a friend from Memphis about a rave he was playing in Indy. Matt hadn't heard anything of the rave. Out of curiosity (and to support his friend), he rounded up a group of friends and went. It was an all ages event at an out of the way venue on the east side of town, that ended up being a duplex house. The entire place wreaked of intense cat urine, and it was flooded with 15-16 year old kids. It was practically unbearable, but they stuck it out to support his friend. DJ time slots were unorganized, the whole party was a mess. Embarrassed for his friend that had drove from Memphis for such a terrible party, Matt was given the motivation he needed to become an active participant. He was determined to bring his friend back to a better party. To this day, he still calls that party "The Cat Piss Party".

In August that same year, Matt Threw his first event entitled Ignition Sequence. The lineup included Singularity, Sky Patrol (both friends from Memphis), and local record store owner Seth Nichols. The cover was cheap but included out of town talent. He printed flyers, and painted the town the best he knew how. They decorated the venue with an inflatable planetary system, and bought a bunch of glow sticks to give away. With about 100 or so in attendance, it didn't quite reach it's goal. However, the fact that they were able to bring so many non-scene folks to Therapy, gave them something to be happy about. He knew he needed a new approach.
In the spring the following year, between jobs, Matt decided to take another stab at it. With a new mindset, he found a cheaper/smaller venue, procured a sponsor, and used social networks (IndyMojo being one) to promote the event. He started flyering everything and anywhere possible, befriending people, and introducing himself to people like Jason King (Owner of IndyMojo). Before long he started to understand the intricacies of the scene a little better.
By his 3rd event at Bently's (a small bar in Fishers), Jason King of IndyMojo expressed interest in collaborating on events at a new venue. With that, G-9 Collective moved on from Bently's and joined IndyMojo as they started a new monthly series at Tru Nightclub. The 1st, was named Solstice.
After Solstice, Jason King donned Matt Ramsey the Promotions Director of IndyMojo. Matt decided to keep the G-9 name as a seperate arm of IndyMojo focusing on the EDM experience. He gathered a crew together and started branding new talent and promoting them. They helped put together the first EDM stage at a Mojostock in 2010, and shortly after started Altered Thurzdaze at the The Mousetrap Bar and Grill
Fast forward to 2012, and you can see G-9 Collective has grown into quite the army of talented ninjas, with not just DJ's, but producers on various national labels.
The Collective
The talent of G-9 collective are what Matt tends to call his "ninjas"  and are a wide variety of tastes. The collective in itself are some of the best talent Indy has to offer and the list not a short one either. Here is a glance at each one in the collective.

Brian Summers – Electro-House/Breaks/Hip Hop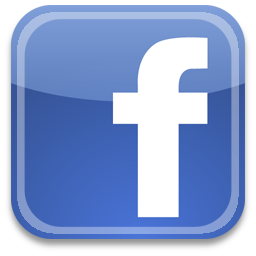 If we could only use one word to describe Brian Summers when he is on the decks, that word would be "HYPE". This HYPE you can believe in because he will keep you jumping from start to finish! He has become one the freshest up and coming Dj's to hit Indianapolis. With his BANGIN funky electro house style, blended with a touch of hiphop flavor, he gains new fans with every show. Brian is a very energetic Turntablist who loves to scratch and interact with his crowd. He will grab your attention when the needle hits the record and hold it there until the show is over.

Ed Trauma – Dubstep/Glitch/Hip Hop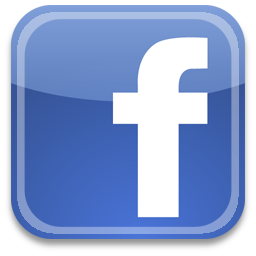 Ed Trauma, an Indianapolis based Future Music DJ and producer since 2000, affiliated with the G9 Collective, Heavy Gun and SCS, has recently released Purple Midwest on IQ Entertainment. Mixed a project with Freddie Bunz and Grey Granite, titled "Electric Kool-Aid Experiment," that was released exclusively on Indymojo.com. Gaining much recognition for his style of shaking the dance floor across …the Midwest, Ed Trauma's ADHD approach to quick mixes will keep any party moving, while leaving the audience craving more. Constantly editing and remixing tracks for his live shows, Ed Trauma continues to raise the bar for up and coming Dj's.

Eurotrash (Glasgow, UK) – Progressive (House/Breaks/Trance)
A veteran of both the original UK and now US prog scene, Doug has witnessed 1st hand, the evolution of dance music over the years. After cutting his teeth in the US on the deep and talented Memphis house scene, Doug rides the spectrum of Progressive House/Breaks, and Tech Trance.

Gizzmo – Drum & Bass/Dubstep
After emerging from the comet that brought him to earth Gizzmo found a pair of turntables. Little did the people of Earth know that their world had changed. From that point on he proceeded to tackle any form of decent electronic music (i.e. NO TRANCE) and perfect the mixing of it. He can be found anywhere there are Subarus racing or Beats bumping. DO NOT get him wet and DO NOT feed him after midnight.

Hollow Point – Drum & Bass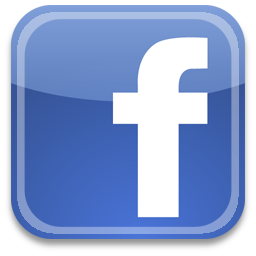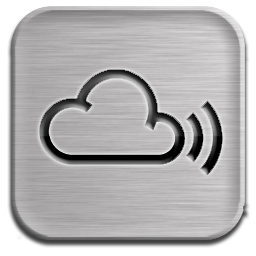 Hollow Point is making moves and rising through the ranks of Indianapolis's elite bass-heavy DJs. His style makes sure to keep the audience moving with thick basslines and he always has something for everyone. Now teamed up with Indymojo/G-9, the sky's the limit for this dancefloor-friendly DJ. Catch him every week on his online radio show, Wednesday nights at 9pm ET hosted by www.boost.fm

James B. – Progressive Breaks/House/Trance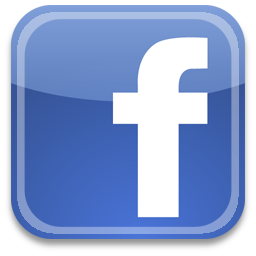 Having over 10 years of djing experience, James Brooks is one to make any crowd move on the dance floor. Beginning as a Trance only Dj he now entertains by playing many genres. He has shared the stage with many headlining acts including Cosmic Gate, Woody McBride, Icey, Fixx, Dara, and Shortee. You may have seen James at many places in the Midwest including Chicago, Kentucky, Ohio, and of course all over his home state of Indiana.
When James Brooks is seen displaying his skills and mixing sounds… It is not to be missed!!!

Jangatha – Jackin House
Aquasound/Pin Up/Molacacho/Guest House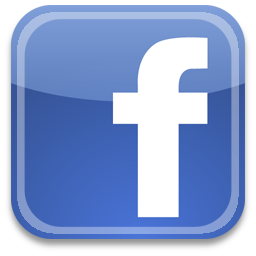 After a decade behind the decks hitting up parties from coast to coast, Jangatha's production has recently hit the underground house scene. He has released tunes on some of the best house labels, sharing the roster with countless veteran producers. Known for his crispy clean production, thick sound design, unique genre blending, and sharp funky shuffles, his tunes have also been getting rotation by some of the house greats, such as Dj Dan, Mark Farina, Johnny Fiasco, and Colette. With loads of remixes and original EP's slated for digital & wax release this coming year, you will likely be hearing about him more and more for years to come.

Jeremy Daeger (aka That Guy) – Breaks/Hip Hop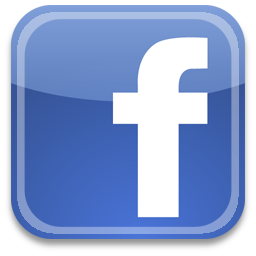 For 10 years Jeremy has been tearing up the dance floors all over Indy. He found that mixing hip-hop with breakbeat really got people out of their seats and shaking their asses. Jeremy has played along side of DJ Icey, Baby Anne, and the Breakfastaz just to name a few. He is not one to leave the dance floor empty. Hard hitting, in your face, breaks with a smile.

jFet – Dubstep/Complextro/Moombahton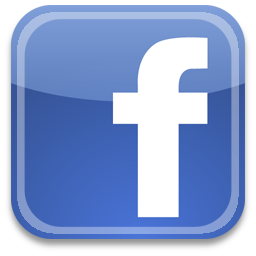 The jFET Project began in early 2011 by Producer / DJ "Jangatha." After over 50 house music releases on some of the most respected labels in both digital and vinyl format, the need to seek fresh sounds was instilled and inspired by the edgy bass music arena. The focus is rather simple, to push fresh hype sounds in any BPM it fits with best. jFET's sounds have been catching on quick. His debut EP… reached #15 on the Beatport Dubstep Release charts, and caught the attention of several respected blogs including The Untz. 2012 should be a big year for jFET, as many more EP's and remixes are scheduled for release on some of the hottest and established dubstep labels. With support from national touring acts such as Figure, Urban Assault (Faust & Shortee), and Reid Speed, we will likely be hearing much more to come from this barely year old project. jFET: Intergalactic Hitman / Producer / Performer.

Kodama – Dubstep/Electro House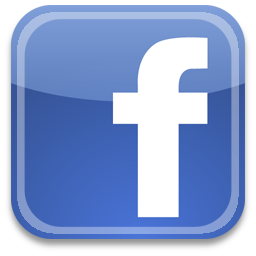 With nearly 10 years of DJ experience, Kodama's musical preference has touched all spectrums of electronic music. Performing under a life-long nickname, Kodama embodies the exuberant and jovial tendencies of the mythical tree spirits he shares a title with. These characteristics, paired with a healthy dabbling in many sub-genres of electronic music, come together to produce an invigorating symphony of sound.

kyü-bik – Multi-genre EDM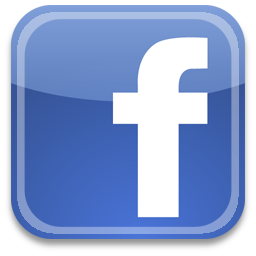 kyü-bik has been passionately DJing for 6 years now and has no intentions of slowing down his ambitions anytime soon. His journey into the world of EDM music dives deep as he strives to dig endlessly for the most passionate and rhythmical music the circuit has to offer.

L810C – Electro-House/Breaks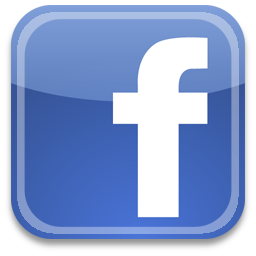 L810C (Ryan White) has been rockin the underground party circuit for years and he's ready to step up and indoctrinate Indianapolis with a little taste of his hard hitting electro breaks style, which includes heavy bass lines and catchy rhythms that make people get up and dance. Influenced by acts such as Stanton Warriors, Jackyl and Hyde, Prodigy, and Glitch Mob, Ryan is sure to bring something extra special to the stage.
Mutiny – Dubstep/Drumstep/Drum & Bass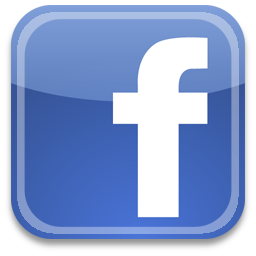 When DJs Kodama and Hollow Point decided that 2 turntables just weren't enough, Mutiny was born. Calling the Mousetrap home on Altered Thurzdaze, these pirates crush the dancefloors with their bass cannons. Keep an eye on these bassy buccaneers as you'll hear everything from dubstep to jungle and everything in between.

Neighbz – House
Neighbz discovered his love for electronic music in the late 90s early 2000 era thru the Saint Louis, MO rave & club scene while attending college there. Currently, Neighbz now resides in downtown Indianapolis, IN. He started making appearances in 2010 at local events such as Keepin' it Deep, Juxtapose, and Indymojo/G9Collective parties playing a mixture of Deep House, Soulful House, and Lounge. No matter what the venue Neighbz smooth mixing & sexy beats always brings that underground House Music vibe!

Psynapse – Dubstep/Drum & Bass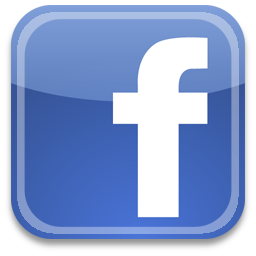 Nicknamed "Dubstep Jesus", this messiah is arguably the most prolific Dubstep DJ in Indianapolis. A Juxtapoze regular, Psynapse likes to lead his congregation through a web of dirty bass-lines and womp wobbles that can convert even the casual listener into a fan. Through natural humility and notable talent, Psynapse has certainly made a name for himself this year playing at Underground Sound, headlining festival stages at Mojostock and Oranje, not to mention the many one-offs, after parties, and monthly/weekly residencies with Indymojo/G-9 Collective, Juxtapoze (Indy), and Perpetual Entertainment (Fort Wayne). He's not one to be taken lightly.

Renna (NYC) – Liquid DNB, Brasilero, Ragga
Originally a NY native, Renna brings the positive vibes through with a heavy focus on liquid, ragga, and soulful house vocals layered over drum and bass. He's been part of the scene in both NYC and DC for over a decade. Expect a mix of lighter feel-good vocal tracks along with solid dancefloor smashers to keep things moving for you true heads out there.

Rudy Kizer – Pretty much everything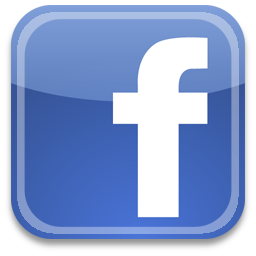 Coming of age in the Chicago area, Rudy was inspired by the legendary "Hot Mix 5″ radio mixers. His seasoned ear for good music and years of eclectic programming experience informs his floor-moving mix of electro-house, breaks, dubstep, and drum-and-bass. Rudy has opened for Paul Van Dyk, DJ Dan, Bad Boy Bill, DJ Icey, and many others. Rudy is the host and producer of "Hit The Decks," an alternative dance program on WRZX (X103), Sundays from 10 p.m. till 12 midnight.

Shy Guy Says – Ghettotech/Glitch Hop/Dubstep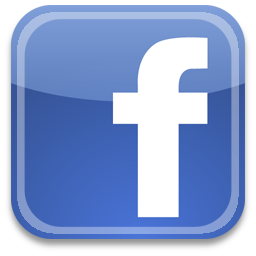 SHY GUY SAYS is an electronic music producer and performer straight from the Mushroom Kingdom, an 8bit villain ready to destroy any party at any time and somehow leave his victims wanting more. His eclectic, yet upbeat and danceable sound can best be described as a mixture of Hip Hop, Glitch Hop, Electro, Down-tempo House, Drum Step, and Ghettotech. It's know for its heavy rhythmic swagger, …yet at the same time can be lush and loaded with dirty synth bass sounds, warm ambiance, and 8-bit glitches. His upcoming first full length album "The Technolocaust" is a self written, engineered, produced, and personally distributed project. His upcoming mixtape "Level 2″ will feature various outtakes from The Technolocaust sessions as well as new previously unreleased material. Stay tuned for announcements on tentative release dates in September of 2011. The man behind the mask, Jarrod Linne, currently collaborates and resides in Bloomington, Indiana.

Singularity (Memphis) – Progressive (House/Breaks/Trance)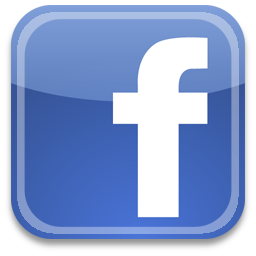 A 10 year veteran of the deep and talented Memphis DJ pool. He supplies the dance floor with a steady stream of harmonically mixed progressive house and breaks tracks. His ability and enthusiasm with the evolving tools of the digital mixing world elevate him beyond mere DJ status.

Wes Clay – House/Techno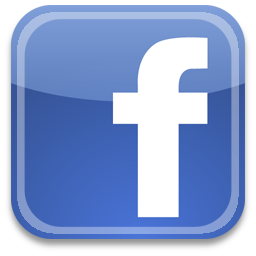 With an intense attention to detail and an elaborate library of electronic music and personal productions, Wesley Clay incorporates both the technical and collective sides of DJ culture. His collegiate background in audio engineering, MIDI programming/digital synthesis, and live sound reinforcement all contribute to his choice and selection within the studio and DJ booth. Wes exhibits an impenetrable style of mixing and blending within his performances which compliment his confidence behind the decks. His consistency and commitment endures to a degree of always impressing his audience and individuals alike.
Along with New inductees this week:
Ganzarelli – Multi-Genre EDM
With over ten years of experience behind turntables Indianapolis based dj, Ganzarelli, is a lover of all types, of music but his love for hip hop and bass music is what drives him. Teaming up with local hip hop artist Brad Real in 2010, they have dropped knowledge all over indiana and parts of chicago. Ganzarelli's solo sets are something not to miss though. Playing heavy bass lines and driving tempos, coupled with high energy given to any crowd, he definately puts on a show. Expect more to come from him.
INDIGO CHILD – Dubstep/Drum and Bass
A 23 year old dj and producer born and raised in Lancaster, PA, a few years ago moved to Indianapolis IN. Started out djing house and breaks and within the last 4 years begun spinning dubstep, and has recently started producing his own tracks.
F12 – Bass Music
A producer from Indiana into many genres ranging from Electro House & Dubstep to Glitch Hop and Neurofunk. With upcoming songs of the Neuro flavor, prepare to have your face melted by some sick material. Changing up the styles on almost every track, this producer is gaining more and more support from big artists. Support from: Taylor Thomas, Distantt, Qarrell, Compact Disco, JFet, Kursa, HyJax, Kon
ec, Gaz, Mouldy Soul, and many more.
Gen Con Indy 2012 is only two days away! I'm pretty psyched. Here's a link to my review from last year:
What is Gen Con?
Gen Con Indy is the original, longest running, best attended, gaming convention in the world. Gen Con is a consumer and trade experience dedicated to gaming culture and community. Gen Con Indy is the largest annual consumer fantasy, electronic, sci-fi, adventure and hobby game convention in North America. Each year gaming enthusiasts converge to share their love for all things gaming, from tournaments to guest appearances, exhibit hall booths to electronic games, workshops, seminars, anime, art shows, auctions and countless other activities. Gen Con takes place in downtown Indianapolis from Thursday, August 16th to Sunday, August 19th at the Convention Center and also spreads out into other buildings like the Anime section being in the Westin Hotel. You have to buy a badge to get in and can get either a 4-Day, Thursday, Friday, Saturday, Trade Day, VIG or VIG Companion option all for different price levels. The best deal is the 4-Day, but if you are on a budget, I'd recommend attending on Saturday because that's when you'll see the best costumes and the costume contest takes place. Also if you volunteer your time working at Gen Con, you can earn a free badge.
How do I keep track of what's going on?
I highly recommend downloading this app that helps you track events: http://www.gencon.com/2012/indy/it/mobile/default.aspx
Cosplay!
Here's what I'm psyched about this year. First off, I'm going to dress up as Katniss from Hunger Games in her hunting apparel with the arena jacket. I have a mockingjay pin and a toy set of bow and arrows that I hope will be fake enough to get in, but not so lame that they are embarrassing to carry around.
I really look forward to seeing the costumes every year. You can tell by how many pictures I take! Here are a few favorites from last year's album.
There are three big Guests of Honor this year. Wes Bentley, Wil Wheaton and Nichelle Nichols will all be there and will be signing autographs for fans on Friday, Saturday, and Sunday. An American Beauty/Hunger Games cast member and two big Star Trek names, not to mention Wheaton's fun stints on The Big Bang Theory.
Would have been fun to shoot an arrow at Seneca Crane's autograph signing table! hehehe Unfortunately, I just have little lame suction cups at the end of my arrows anyway for the safety of convention goers.
This year, Gen Con will host two global Magic: the Gathering Championships so I know where my husband will be lurking. They are starting with a Friday Night Magic Championship which will start on THURSDAY (Yeah, I know) and will involve 100 players from around the world. Then Friday is the Magic World Cup which brings together the best players from 50 countries in an international competition.
Coverage of the World Cup begins Friday morning with a live video webcast and text coverage running all three days of the event.  Live chat sessions with players, R&D staff, and coverage reporters will take place at various times during the three days on CoverItLive, video content will post to YouTube on the wizardsmtg channel, and you can follow or join in the conversation with the official Twitter hashtag for the World Magic Cup#mtgwmc.
New Events!
New events this year at Gen Con include an Apples to Apples bash, a beer tapping event with Sun King brewing an Ale of Destiny (whoa), and once again you can playtest new games that haven't hit the market yet like Dan and I did last year with that hiking card game. Gen Con is debuting a new area for playtesting called the First Exposure Playtest Hall which will be in Sagamore Ballrooms 6 and 7.
There will also be live music events! A variety of bands – from rock to nerdcore to video game music to mixed comedy performances – will perform in Grand Ballroom II and III on the second floor of the Westin, just across the skywalk from the Indiana Convention Center on Friday, August 17 and Saturday, August 18.
I'm not nerdy enough for Gen Con.
WHAT?? Just kidding. There are tons of SA or Spousal Activities for those not nerdy enough to partake in the nerdiness that ensues at Gen Con. There is crafting, dance classes, self defense, and workouts like yoga you can check out. Chances are you'll find tons of fun stuff anyway.
With less than two days to go, all we have to do is wait now….then gamers will descend upon the city! You can follow Gen Con Indy's Facebook page here: https://www.facebook.com/genconindy
It's no secret that we do a lot of events and book a lot of talent over the course of the year. But we can admit there can be holes in the system in which we use to book said talent, and many budding artists and DJ's could be getting overlooked. This is why we want to put together a Mixtape Competition, with blind judging, so there's no playing favorites, no spam, no complaints. (Who am I kidding? There will always be complaints – but you get the idea).
Winning Mixtape will be awarded:
- Headlining slot at Altered Thurzdaze.
(on a mutually agreeable date once winner is selected)
- $100 cash
- Potential to open for a national act at one or more of Indymojo's events.
(depending on coinciding music genre that makes sense for available headliners, mutual agreeable date, and some restrictions apply)
- Second Place and Runner Up entries will be considered for future bookings as well.
We want to set a few simple guidelines:
1. Create a new mix (45-60 minutes in length).
All genres welcome – PLEASE NO TOP-40. Be creative. Don't insert anything that will reveal identity, such as a name drop.
2. Put it on an unmarked CD/Audio quality disk.
3. Give the disk to me (Matt Ramsey – You can find me at any Indymojo event) by September 15th. < ~ Deadline
Disks will be assigned a number and securely logged in for identification purposes after the judges have ranked them accordingly.
Judging:
- Entries will be duplicated and given to 3-4 judges of various music tastes and experiences, who have no knowledge of the entry creators. Judges TBD.
- Judges will rank the entries based on track selection, originality, and technical ability.
- Winner will be announced by October 1st.