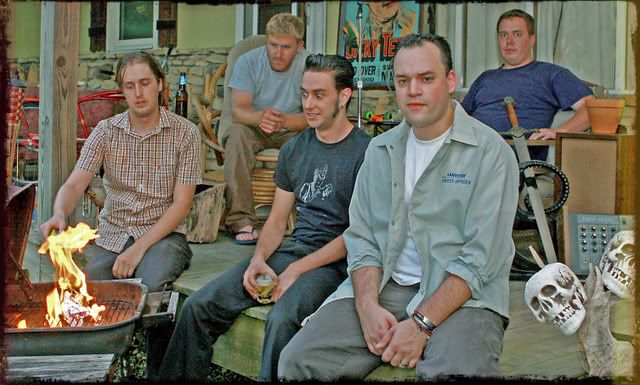 myspace.com/state
next show on 8.28.08 with Murder By Death at Birdys.
CD Release Shows in Bloomington and Indianapolis on 9.12.08 and 9.13.08
"You Shouldn't Stare" will initially be available at select outlets in central Indiana. Indy CD and Vinyl, Vibes, Karma, Music For A Song, TD's CD's and LP's, Landlocked Music, Tracks…for starters. You can also contact STATE at band@stateband.net and place an order. *stateband.net will be up soon but the email address provided is active.
Since forming in Indianapolis in 2005, STATE has passionately striven for high intensity, both in the studio and in the live setting