On the 1 year anniversary of our 1st event together (and 1st one at Tru Nightclub) – Solstice, Indymojo.com and G-9 Collective have decided to do something a little special….
Saturday, December 11th
~ Solstice 2 ~
Dubstep/Drum & Bass Queen -
///// Reid Speed \\\\\
Play Me Records – Los Angeles
http://www.facebook.com/djreidspeed
http://soundcloud.com/reidspeed
Reid Speed has been a dancefloor destroyer for over a decade, and is second to none when it comes to heavy bass genre mashing. She currently runs Play Me Records, a leader in dubstep and fidget house, while simultaneously holding down a full production and tour schedule. As one of the first US DJs to champion speed garage & 2 step (which have become todays's fidget house and dubstep), her new label's quick rise to the top of the dance charts reflects her continually forward thinking musical evolution.
Reid started out in the New York City underground working behind the counter at the legendary Breakbeat Science store, holding residencies with Stuck on Earth, Direct Drive & Camouflage while in college at the School of Visual Arts. Drum and bass at the start, she was soon was seduced by the sounds of 2 step and speed garage and began DJing full time, producing tracks and throwing her own events. Signing to Breakbeat Science's label in 2001, she released her first mix "Resonance" to much critical acclaim, and successfully followed it up with 2003's "Life After Dark." On subsequent tours with Om artists Ming & FS and Colette she honed her precise genre mashing mixing skills and developed a synergy with her crowds that is unmatched. Her tunes and mixes get play from many of the worlds most respected radio stations and DJs including BBC/ Annie Nightingale (voted Reid Best Mix of 2008), Sweidish Egil (Power 106 LA), Z-trip, Drop the Lime, Jaimie Fanatic, 12th Planet, Bassnectar & DJ Dan. Whether on the floor, in the studio or behind the decks Reid keeps pushing boundaries forward every step she takes.
Techno Legend -
///// Mike Dearborn \\\\\
Majesty Records // DJax-Up-Beats – Chicago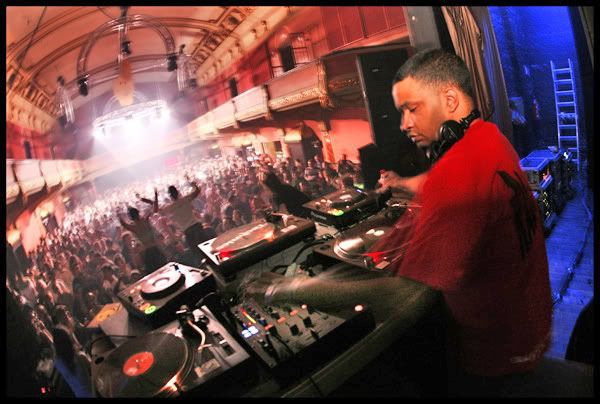 Born on Chicago's south side and grew up listening to house, Mike Dearborn's recordings for Djax-Up-Beats have been embraced more by the worldwide underground techno and tech-house axis. Though he began his production career in the late '80s, Dearborn retired early after being chiseled by a succession of greedy Chicago labels. A deal with the underground Dutch label Djax gave him another shot in 1991. His nine releases for the label — including club classics like "Strictly Underground," "Hardcore Swinger" and "Unpredictable" — made his name around the world as one of the toughest producers around. His full-length debut Ready for War dropped in 1999 on the Majesty label. He's also remixed Hardfloor, Joey Beltram and Steve Stoll. The new millennium saw the release of Don't F**k with the DJ and a new album to be released in March 2011!
With Support From:
* Shiva
Subterror
For 15 years, Indianapolis techno mainstay DJ Shiva has brought a multitude of techno flavors to dancefloors nationwide. From electro to minimal, Chicago Jack to Detroit soul, the deepest to the hardest techno, her attention deficit disorder requires variety in both music and technique.
With her foray into the realm of dubstep, the same rules (or lack of them) apply. From straight up chest rattling bangers to skeletonized exercises in minimal dub to bits and pieces of electro , garage and techno, it's all in the mix. Utilizing over a decade of experience on the ones and twos, combined with the flexibility and creative possiblities of re-edits, on-the-fly looping and added effects and beats, Shiva brings a fresh approach to both the techno and dubstep palette.
With her DJ sets, her releases, and her role as co-owner of Surface Tension Recordings, Shiva is determined not only to spread the eclectic sounds of dubstep and techno to new audiences, but to quite possibly live in a subwoofer someday.
* Psynapse vs. Kodama
Indymojo // G-9 Collective
Nicknamed "Dubstep Jesus", this messiah is arguably the most prolific Dubstep DJ in Indianapolis. A Juxtapoze regular, Psynapse likes to lead his congregation through a web of dirty bass-lines and womp wobbles that can convert even the casual listener into a fan. Through natural humility and notable talent, Psynapse has certainly made a name for himself this year playing at Underground Sound, headlining festival stages at Mojostock and Oranje, not to mention the many one-offs, after parties, and monthly/weekly residencies with Indymojo/G-9 Collective, Juxtapoze (Indy), and Perpetual Entertainment (Fort Wayne). He's not one to be taken lightly.
With nearly 10 years of DJ experience, Kodama's musical preference has touched all spectrums of electronic music. Performing under a life-long nickname, Kodama embodies the exuberant and jovial tendencies of the mythical tree spirits he shares a title with. These characteristics, paired with a healthy dabbling in many sub-genres of electronic music, come together to produce an invigorating symphony of sound.
*Johnny Mack
When in control of the sound, John believes there is a perfect time for everything that is in his record bag. "Personally, I think DJing is about three key elements: 1. connection between the DJ, the Music and the people. 2. timing: the right track at the right time to create the vibe. 3. but not least, tight and flawless blends that keeps all elements in the groove. – Without ALL of these elements, you lose as a dj"
Anytime, Anywhere: Whether it be before headliner acts such as Donald Glaude, DJ Dan, Christopher Lawrence, ect. John can create the perfect opening groove for any headlining DJ. But yet at the same time he can also compete in mixing skill and music quality with the best DJs in the world at anytime, anywhere!!
Never a dull moment, never a boring groove, just simply cutting edge, global, underground, house music selected from around the world that will rock the dance floor.
*Wes Clay
Indymojo // G-9 Collective
With an intense attention to detail and an elaborate library of electronic music and personal productions, Wesley Clay incorporates both the technical and collective sides of DJ culture. His collegiate background in audio engineering, MIDI programming/digital synthesis, and live sound reinforcement all contribute to his choice and selection within the studio and DJ booth. Wes exhibits an impenetrable style of mixing and blending within his performances which compliment his confidence behind the decks. His consistency and commitment endures to a degree of always impressing his audience and individuals alike.
* Defi
Just 3 White Guys // Unity Global DJ's
DEFI has been DJing for over 10 years now, starting out as a Trance DJ and progressing throughout all genres of electronic music, finally finding his passion for break-beats and tech-funk.
DEFI has shared the stage with many headlining acts throughout his career such as; DJ Icey, Paul Oakenfold, Forest Green, Dara & Photek just to name a few. Also, he has played in not just Indiana, but has spread his high-energy vibe throughout the surrounding states and cities such as; Chicago IL, Louisville KY, Cinnciati OH, Dayton OH, Columbus OH, Fort Wayne, IN and many more.
DEFI also takes on a side-project with fellow Indy DJs: James B. & Sound Victum under the name: Just 3 White Guys, who use multi-table & multi-genre turntablism. (As seen at MOJOstock 2010)
When DEFI hits the decks, he plays only for the crowd, so you NEVER know what you're going to get. But its always a guarantee that the dance floor will be full with energy everytime he takes the stage
* Hollow Point
Indymojo // G-9 Collective
Hollow Point is making moves and rising through the ranks of Indianapolis's elite bass-heavy DJs. His style makes sure to keep the audience moving with thick basslines and he always has something for everyone. Now teamed up with Indymojo/G-9, the sky's the limit for this dancefloor-friendly DJ. Catch him every week on his online radio show, Wednesday nights at 9pm ET hosted by www.boost.fm
$10 Cover
21+
Tru Nightclub
6235 Guilford Ave
Indianapolis, IN
REINFORCED SOUND by Kyle Cochran
Light Show by Indymojo.com