I wanted to write a little something up that could maybe explain why and how this became a passion of mine. Also, I've gained some knowledge on some good climbing areas that are within range for a weekend road trip, that I wanted to share. I'll be planning and going on trips as soon as the weather is nice enough so, hit me up if you care to join!
Having a hobby like rock climbing seems a little out of place for someone living in Indiana. Its all fields with lots of dirt and very little rock formations. Of course there are the local gyms, which if you live in or near Indianapolis are plentiful but, those are simply training gyms and used mainly in the off season for the serious climbers.
As a side note, I am very pleased with the volume and locations of gyms here. There is The Krag located in Brownsburg, Towers located around 146th and Michigan, and then my personal gym Climbtime Indy is located off highway 69 at 82nd.
I was introduced to climbing while on a trip with my friend's church group. We came down here from Muncie and climbed all day at Climbtime Indy. The days after, I was simply pulp. I couldn't move a freaking muscle, I was so sore. It was the most fun I've ever had while working out and by far one of the most intense workouts at that. I continued to come back and climb a couple times a year just for fun. After college I had a day job and was a weekend warrior but rarely found time to workout. I hated going to normal gyms so I decided to go back and try a membership at the climb gym. I was hooked. Its so fun tryin over and over to send a route you are close on, you never think about how hard you are pushing yourself physically.
A couple months after getting into it a little more seriously I found out a few long time friends of mine also climbed and frequently went on climb trips. These are guys that I had camped with before, as that has always been a favorite thing to do for a weekend but, I never knew they climbed too. They start telling me about all these places close by and so one day we planned a trip. As if I wasnt already hooked enough on the physical benefits and fun of climbing in the gym, this trip changed my entire outlook on it and made me fully understand the passion behind it.
We took about a 4 hour trip south and went down to Red River Gorge just outside of Lexington, Kentucky. We arrive at a little pizza shop called Miguels. Now this pizza shop is no ordinary pizza shop. Its name is known around the world, partly because Red River Gorge is one of the TOP spots for climbing but for a few other reasons as well. For one, the property lot is fairly large and he lets climbers camp there for $2 a night. Thats right, climbers only and for only $2 night. I'll explain why only climbers later. For two, his pizzas are of outstanding quality with almost any ingredient you can think of available. In the morning he serves up some of the most bomb ass omelet wraps this side of the Mississippi, with the same lengthly ingredient list to add in them. For three, the underground game room is a big room with lots of chairs and board games you can chill in to get out of the elements for a bit. It even has a computer you can use to get online at low cost of $1 an hour. How do you pay? A tip jar located beside it. I found out very quickly that a lot of stuff was really just based on the honor system. Someone could very easily not pay or take the jar entirely….but it never happens. This brings me back to why Miguel only allows climbers to stay.
Climbers overall are all very similiar people. Most everyone is chill, laid back, care about our planet, are pretty 'in tune' with nature and being outdoors, friendly and just overall decent people. Back when I stayed at Miguels, he had no way of checking campers in or out…he just trusted you to pay for however long you stayed before you left. They frequently ran out of change and told me to just remind them what I got the time before, the next time I came through. This concept blew my mind. I mean, I come from a city where the gas station clerks are behind BULLETPROOF GLASS. The level of trust they gave you here, just made you want to be completely honest and pay up for whatever you owed. Climbers are known also for their miniscule environmental footprint as well. Anytime a trip is taken, it is general practice to take out MORE than you brought in. Meaning picking up any litter you find along the way along with disposing of your own stuff properly. Whenever there is a big climb event they always aim to have little to no left over trash. With motos like "Step up or stay home" they drive the no-waste initiative by having campers bring mess kits to eat with and providing wash stations, etc.
So anyways, being new to all this made the feeling of comradery very apparent. To everyone there, you are as much a friend as the friends they came with. Its awesome. We got in as dark was approaching so we set up the tents, grabbed some pizza, and made our way to the group camp fire. Everyone is perched on old logs and chairs, sipping on imports, and telling stories of the day. We shot the shit about where we were from, what level climbers we are, and we got some good info on where some good climbing spots were that were at our skill level. We hung out for a while then went to bed.
The next day we woke up, got ready, slammed a Miguel's breakfast omelet, and headed out.
I wasn't quite prepared for the amount of hiking involved to get to these crags. I had mainly focused on building strength and not stamina so the hiking kicked my ass. We're not talking a leisurely hike through your local woods, we're talking major long hikes through woods and up and down steep mountains the entire time while carrying bags full of gear. This is where I made a big mistake. I decided I was gonna party down all weekend (as thats what I always do while camping) so I packed my bag full of beers. After struggling to make it to the wall we set up at, I was completely exhausted, sweating, and dieing for some water. All I had was beer which is what weighed me down and made it so bad in the first place. I drank the shit out of it anyways just so the next hike wasnt so bad but, I wont be making that mistake again. Leave the partying for when you get back to camp at the end of the day, folks.
While climbing the lack of stamina was even more apparent. Not only was I already exhausted from the hike but, the routes were significantly bigger than what I was used to in the gym. This off season I've already began building endurance so this wouldn't be as much of a problem.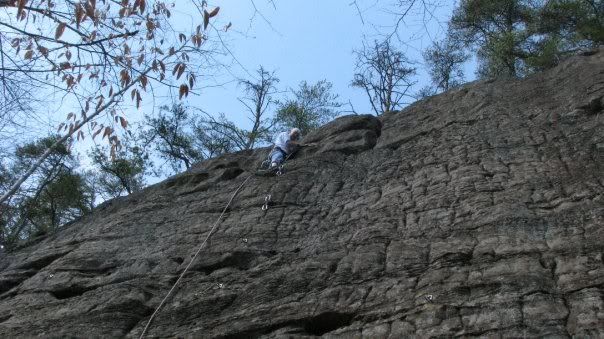 Climbed and hiked all day, got back to camp, ate some more pizza, and partied down with the others. The next day was another amazing omelet and a short day of bouldering before heading home.
Hands down the BEST most mind opening camping experience I've ever had. I loved camping before but this upped the awesomeness exponentially. If you are feeling froggy, hit me up for a trip. You won't regret it.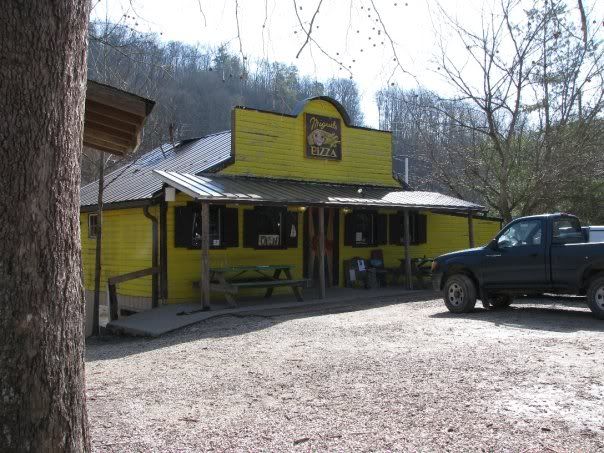 If you aren't looking to go on a 4 hour road trip, the next best thing is Muscatatuck State Park. It's about 1.5 hours south so its much closer and more feasable for just a weekend trip. The onsite campground charges $10 a night and has firewood available for purchase. Its a beautiful place with woods, rivers, and a decent amount of bouldering walls. The best thing about these walls are that they are all relatively low and some have no incline along with a grassy landing area to further cushion falls.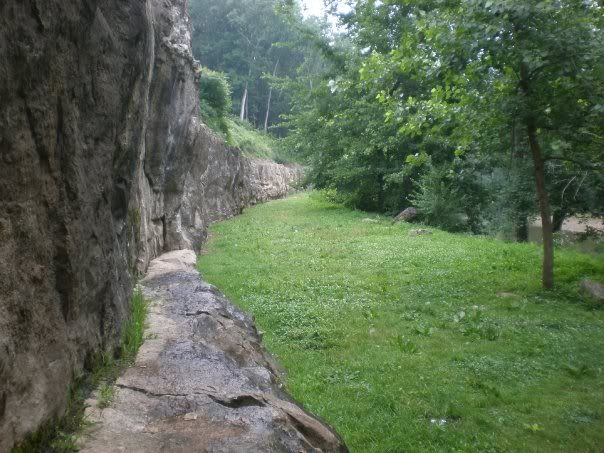 Now when bouldering, you must have a big pad called a 'crash pad' that you use to fall on. Since you aren't roped up you will be falling to the ground when you fall and the crash pad will prevent you from hurting yourself. Bouldering is strictly meant to be low routes only. Once you start getting over 15 feet, that pad wont help you much.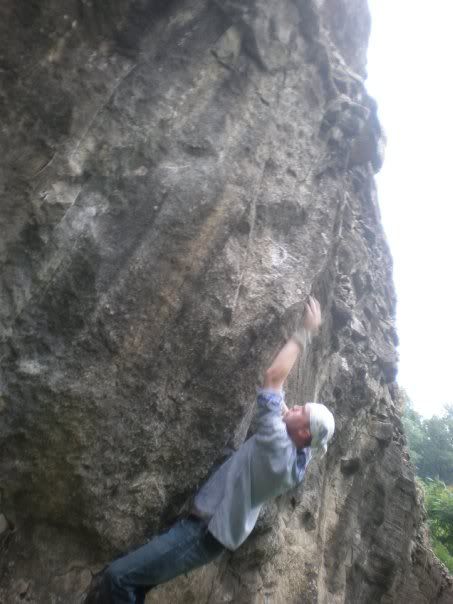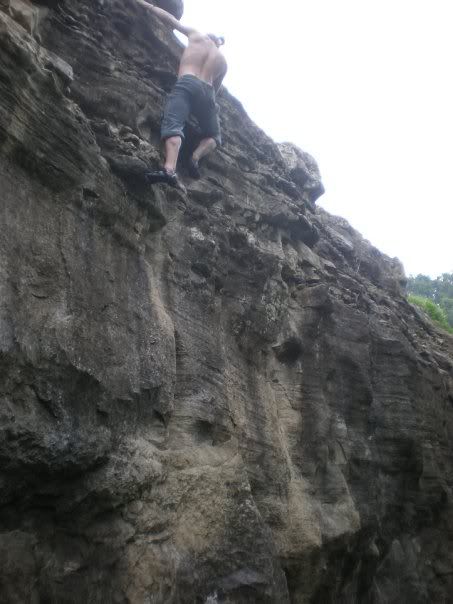 If you get tired of that, the hiking is phenomenal. It isnt near as hard as in Red River Gorge and the length of hikes is nowhere near as long. The landscapes are beautiful and the shallow river provides plenty of fun.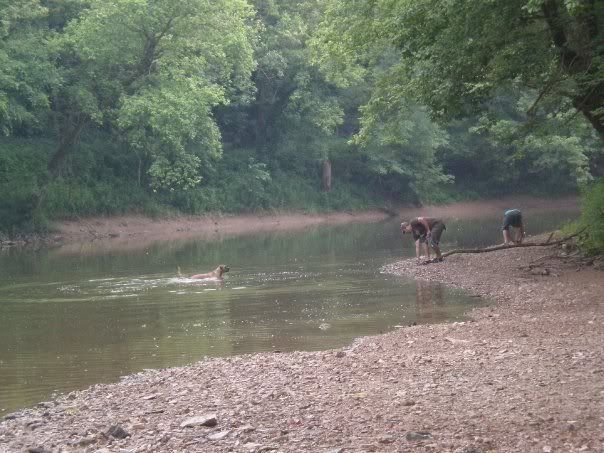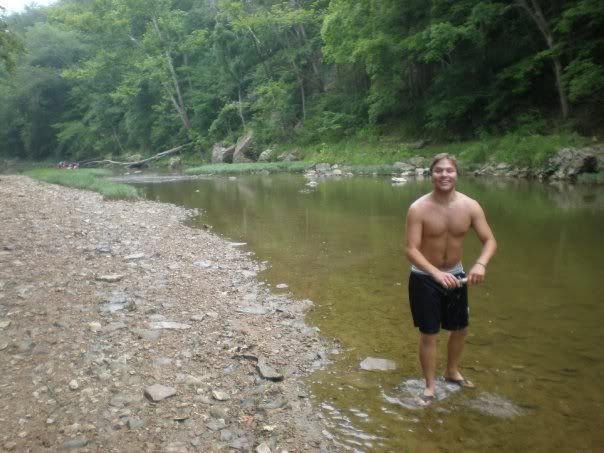 Now normally rockclimbing trips are pretty affected by rain. If its raining, you pretty much can't climb. This is not the case here. The local campground attendant, Greg Martin, happens to rent one of the huge barns next to the campground. Over the years he has transformed the inside of it into THE most large scale and elaborate homemade climb gyms in the entire US. He's won prizes for it….which were actually just more holds that made it even better than it already was. A local hichschool donated their old pads, they used for the track team pole vaulters to land on, and then it was complete. He allows people to climb in it, whenever he's around, free of charge. He even has lots of chalk bags and random climb shoes you can use. He's a SUPER nice guy and really made our stay there absolutely fantastic, even with the down pouring rain. The scale of his homemade gym rivals Climbtime and he thinks nothing of letting people come in and enjoy it for free. This is just another example of how awesome people in the climbing community are.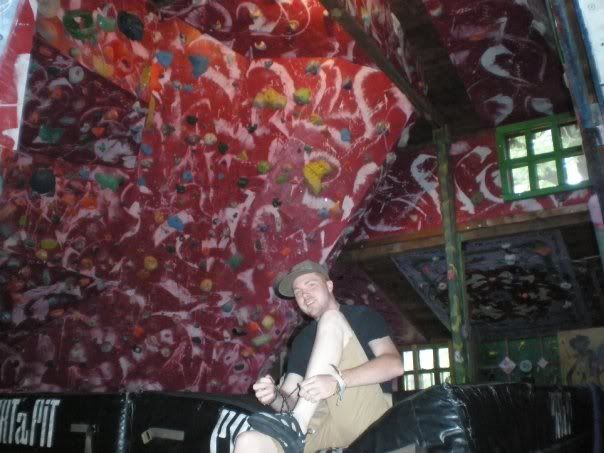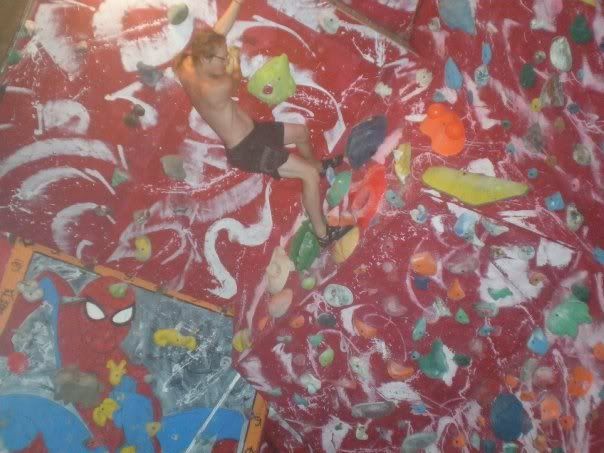 There is a video walk through of the gym, my friend Logan shot, <a href='http://www.facebook.com/video/video.php?v=1187230398209