So Indymojo.com on the side said that I needed to write a blog… I'm not a huge blogger, but I do like making stuff out of perler beads.
In the past I have made some pretty cool things, but not anything NEARLY as cool as what I have seen done online. But I do hope to be able to get a big enough stock of these tiny, melty beads so that I am able to make a large scaled, poster board sized, picture.
If there is anyone else that is into this stuff. Hit me up.
Things I've made: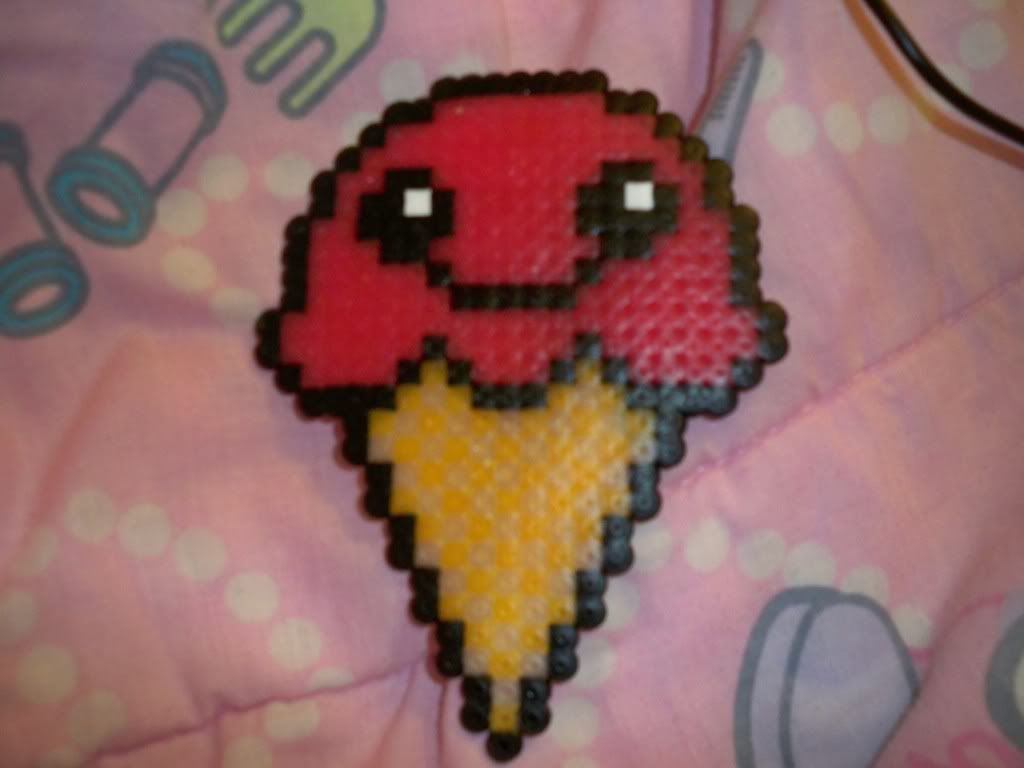 Ice Cream cone for my friend Nikki.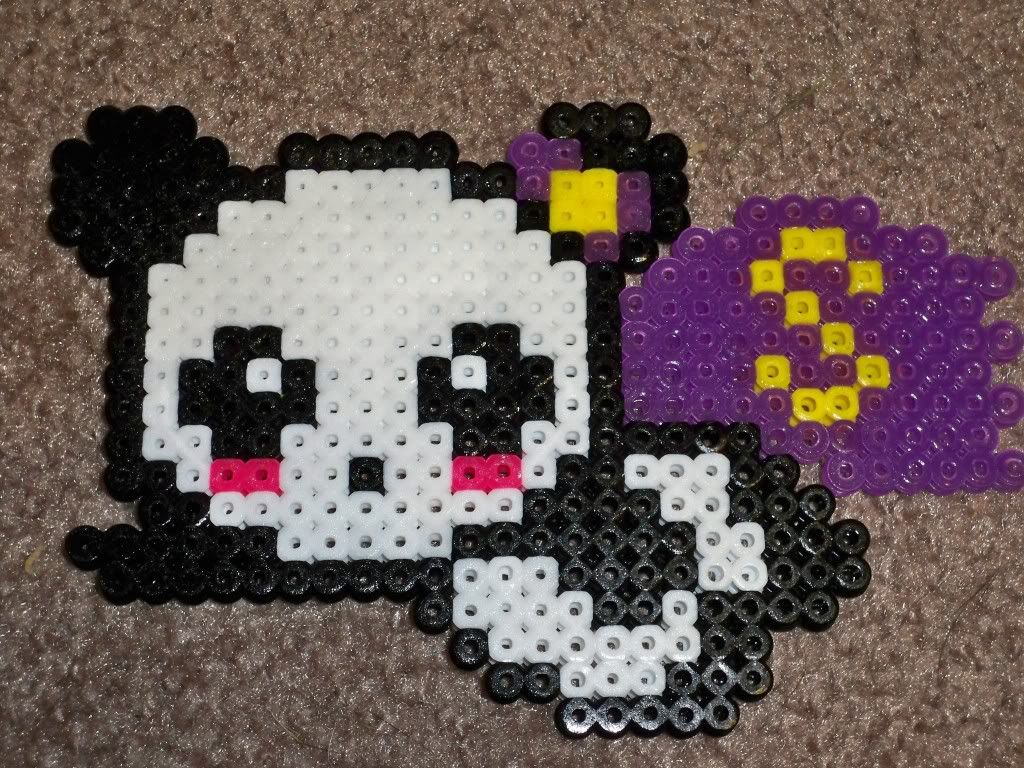 Pandas I have made for Kristin.
Team Kitty bows for Kristin, Alicia, and Myself.
Hello Kitty head for myself.
Those are a few… I don't have many pics of others I have done. But they list of many Super Mario characters, and other Nintendo characters, Sanrio characters, and other random cartoons.
I am currently working on a Super Mario "?" box for our very own DJ L810C, at the moment. Will post when done.