Biography
When first introduced to electronic dance music, Butch Clancy wasted no time creating a style all his own: with pounding bass lines and heavy, intricate drums, he pulls from the multitude of genres he's produced over the past decade. Keeping it dance floor friendly, but also staying true to the darker side of the bass music he loves, he has struck a balance that makes his style fresh and new, but still recognizable to fans. – Facebook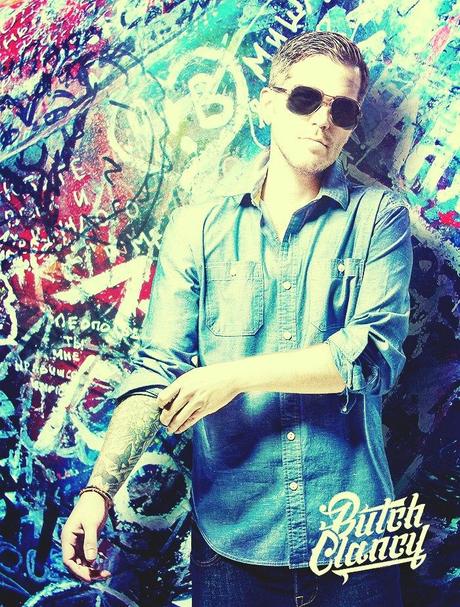 Tomorrow night rising star Butch Clancy will take the stage at Indy's own infamous Mousetrap. Butch has been in my radar for about 2 years now and it has been very interesting to see the progression on his career. From the first notice from everyone on Soundcloud.com, to the constant agents and label owners blowing up his Facebook wall. It has already been a wild ride for Butch getting into the EDM scene.
It all started when he unleashed his track Russian Lullaby onto Souncloud with instant attention over 2 years ago (the track now having over 131,000 plays). People started asking just who is this Butch Clancy and where did he come from. His sound is so unique you can pick one of his tracks out of a mix unmistakably.
Butch has release nearly his entire library for free download. You can find most of them below or go directly to www.soundcloud.com/butchclancy.
Interview
Butch was gracious enough to answer some questions for us about his background and interests, here is the conversation that followed.
Mojo: For off I am sure everyone wants to know where you come from where come from I know you claim Detroit?
BC: Most people who say they are from Detroit really mean they are from the surrounding areas, they just say Detroit because its what people know. The first half of my life I lived right outside Detroit and when I moved out on my own I moved to Downtown Detroit and have lived here ever since.
Mojo: What got you started producing music and what other musical background do you have?
BC: A friend of mine in high school made his own music using fruity loops which really introduced me to computer production. Ever since then I've been making music. I have also played the drums for around 13 years.
Mojo: What are the influences behind the style you have came to be known for?
BC: I'm not sure who my influences would be, there are a bunch of artists I love and I think its just a mix of all of them. Anything I listen to is an influence, even if its not dance music.
Mojo: What's have you been listening to in your car lately?
BC: Don't listen to a ton of music since I make so much. Usually I'm listening to comedy or podcasts but when I do listen to music its a mix of genres, I always check whats hot in edm, some every time I die is always good, old cashmoney albums, Ellie Goulding, all that stuff really.
Mojo: For almost a year you produced music and no one knew very much about you beside you were getting major hits on your free soundcloud uploads. (People were hitting you up from all over) I had my own title for you " The Ghost of Detroit". What was the situation like for you?
BC: haha I've heard that name thrown around a couple times. I was just trying to build my name and get my music out there so people would know my music, I think that is what should be important. I just wanted my music to talk for me. Once I was big enough and felt ready to tour and play shows I started looking for mgmt and booking, that took a while but once I got all that sorted I started playing shows and haven't looked back since.
Mojo: How has touring been so far for you, anything crazy happen you would like to share?
BC: It's been amazing. It really is the greatest job in the world. There are times when shows aren't what you want them to be but for the most part its great. There's always crazy shit at my shows (ha ha) I try to make the crowd feel like they are there partying WITH me rather than watching me play. Usually half way through my set I tell people to come up on stage if they want and we fill the stage up and just go insane. It's probably my favorite thing to do. I love barely being able to move, people bumping into me while I'm trying to mix and just going crazy with everyone. I try to make people remember my shows. So many artists just stand there and play there music. I don't give a shit if you're amazing at mixing if your shows are no fun.
Mojo: What do you like to do when you are not destroying dance floors?
BC: Usually when I'm not in a different city playing a show I'm at home making music. I feel like I'm more busy when I'm at home because 10-12 hours a day is spent making music but I'm a workaholic so I don't mind.
Mojo: Who musically do you admire most?
BC: That's a tuff one because I listen to so many different genres. I guess if we were talking someone that I think is super talented but also an amazing person it'd be figure. He's one of the nicest dudes I talk to and he's one of the most talented producers out there. I like an artist who doesn't have an ego or put himself above his fans.
Mojo: What can we expect next from Butch Clancy?  Any news on labels or such?
BC: I have a ton of unreleased stuff that's going to be released soon, some dubstep, some trap, some electro. Some of it will be free and some will be official releases, I can't really speak about what labels are releasing what yet though. I have an all trap EP with 6 unheard songs coming out this month, I think people will like that a lot. I produced rap for 9 years before dance music so I'm really glad the whole trap movement started. Also, my Zeds dead ft Omar Linx-Cowboy Remix just came out on ULTRA records a couple days ago so go get that if you haven't!
Mojo: What was the last movie you watched and was it good?
BC: Ohh I like this question (haha) I'm a total movie nerd.  I think the last movie I watched was "magnolia" for the 20th time. It's probably my favorite movie ever so I try to watch it once every couple months
Mojo: What can Indy expect this Friday when you hit the stage at the Trap?
BC: Indy can expect a crazy ass night. So just make sure you come out to party and we will have an amazing night! <3 Butch
I would like to thank Butch for taking time out of his busy schedule to answer these questions for us. Like his Facebook page. www.facebook.com/OfficialButchClancy
There is no reason for you to miss this Friday's show at The Mousetrap. IndyMojo is celebrating its annual Solstice event starring Butch Clancy. Support from Elton Mack, Steady B, Kodama, and Ed Trauma.
Click flyer for event info.