If you haven't made it out to one of these yet, you're missing out. Each event gets bigger and better as we continue to create a following here in Indianapolis.
Unlike most clubs and promoters, we don't overwhelm you with the music and bass so that you can't hear yourself think. We want you to feel just as comfortable sitting at a table having a conversation, as you would throwing down on the dance floor to some great music.
With some of the best DJ's around, drink specials, low cover, and a room filled with people….I'm not sure what more you could ask for. Each invent is baked with all the major ingredients of a good time. All we're missing is YOU.
Words don't do this justice. Step outside your box for a moment and come check it out to see for yourself, why these parties are the new buzz around town.
Mary Jane coming to Indianapolis, is kind of a big deal. She's one of THE top female DJ's in the south east. And let me clarify by saying, she's on a completely different level than those you hear at a majority of the clubs and bars in the Indy Metro area, where quality takes a back seat to $$$.
Mary Jane's passion for music and the underground scene has steered her through numerous ventures such as her own record store, Remix Clothing store, her own radio show, and promotion crew – Electric Soul Patrol.
It goes without saying, she's more than just a DJ.
I implore you to at least come see her before retreating back to your comfort zone – the confines of the regurgitated and cliche Broad Ripple and Downtown DJ scene.
Check out her latest mixes here!
Sponsors: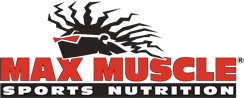 Check out their web site!