I'm not really using this blog for anything. I tend to keep my deep thoughts to myself because I'm sure they've all been had before. I don't write about every minor or even major life decision or event because I doubt that anyone cares all that much. But I do feel the urge to write something from time to time, so I've decided to document some of the goings on concerning my as-yet unnamed band and its members (even if only for my own reference).
I'll update with bits and pieces on what we've done so far (not much, since we just formed in July), introductions to our various musicians (there are six of us), and maybe some summaries of the gigs we play (up to this point we've played a grand total of three songs in front of an actual audience).
To everyone who's received the answer "Er, I really don't know" to the questions "What do you guys sounds like" or "What kind of music do you guys play?" our rhythm/lead guitarist Tyler tells me:
So I talked to Caleb, my brother, 'cause he knows a lot about music and I asked him how he would categorize our music according to our song Ghost that he heard us play in Fairmount. He said he would put us under "aggressive experimental." He says we're super catchy and we don't sound like anything he's ever heard before.
I still don't know what that means. At any rate, we're playing October 20th at the Zombie Dance Party in Lafayette (check out the Happenings calendar) and actually headlining over other musical acts that have existed longer than three months. We should have about a dozen songs (about 2/3 covers) ready to go. Come on out and see us, or at least have some beer on the roof.
More later.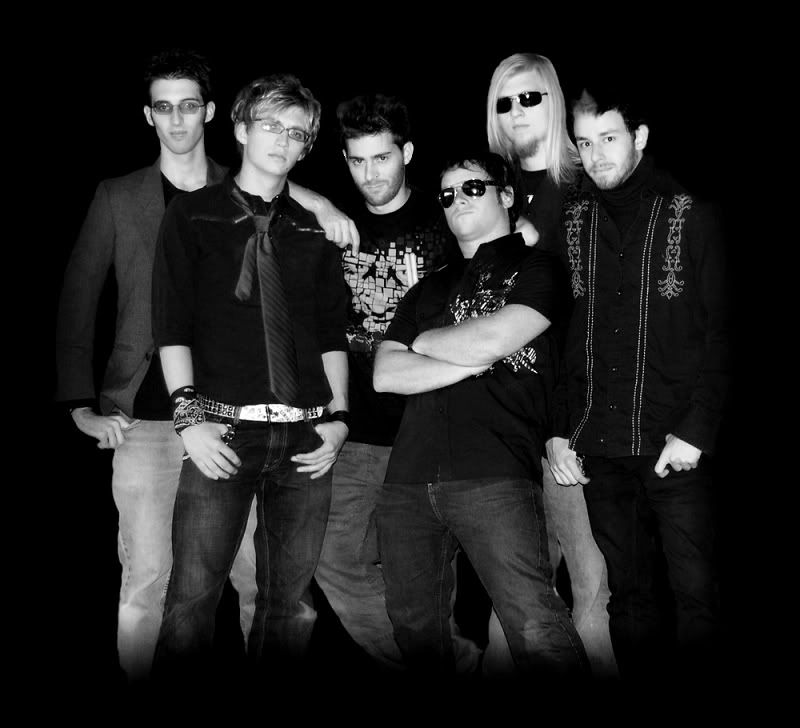 (Left to Right: Ian Johnson, Jordan Miller, Matt Fortress, Tyler Wright, Jared Miller, Michael Foster)