When it comes to the dubstep world, female producers are pretty rare. Female producers with a beautiful voice and full make-up are even more so. This Saturday at IndyMojo's Jam/Electronica Showcase for the fifth annual Broad Ripple Music Festival at the Mousetrap, the Indy crew will have a chance to check out Vancouver DJ/producer/singer ill-esha and see for themselves how girls get down.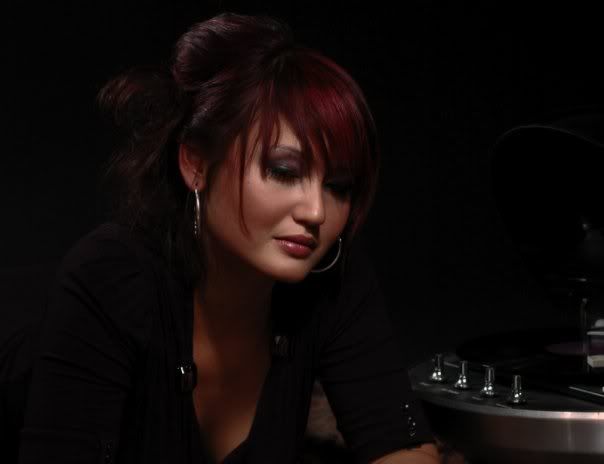 I wanted to get the lowdown on what it's like being a girl in the glitch nasty world of dubstep and how it has influenced ill-esha both musically and personally. "Unfortunately, in 2011, it shouldn't matter, but it does. There is a perception that I'm not as good; I'm expected to be subpar," she explained during a phone interview last week. "I feel I have to try harder, to try new things more often. It makes me extra diligent and I work harder." Another obstacle she had to overcome when starting out was her image. "I was a tomboy for a long time. I wore huge sweaters and baggy pants until I decided to reclaim my girly-ness . I don't care what other people think. I'm a girl and I want to be a girl. Let the music decide who's good."
So other than being a "girly girl," what else makes ill-esha stand out? The answer…her voice. Smooth vocals accentuate down tempo beats for a blend of drum & bass and pop with some added soul. Her unique sound has helped her acquire a welcoming reception in the Midwest jam/electronica scene over the last year. "Midwest kids are excited to party and are open-minded about music, so they really get into it. I have some things in common with jam music, live vocals and improv, and I'm a diverse person, so I can push things in more directions when people are receptive to new types of music."
Be sure to check her out at the Mousetraap this Saturday for IndyMojo's jam/electronica showcase to celebrate the fifth annual Broad Ripple Music Festival!
For more info on ill-esha, check out her Facebook page. To hear more of what she has to offer, click here.
Broad Ripple Music Festival's largest and most diverse lineup for only $5…3 Stages – 24 Performances
For complete event details included the full schedule, check out the event page.