Gina from HauntedFlower.com and HauntedFlowerReviews.com reviews "Conviction" starring Hilary Swank and Sam Rockwell. A single mom puts herself through law school to try and get her innocent brother out of jail and it takes FOREVER.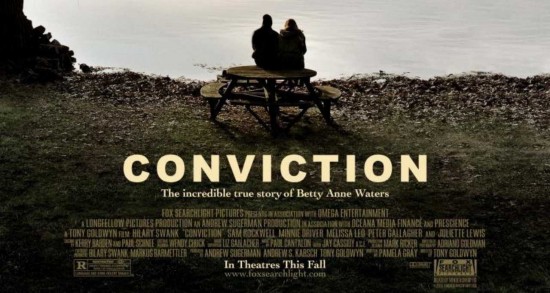 http://www.hauntedflower.com
http://www.hauntedflowerreviews.com
http://twitter.com/haunted_flower
http://www.facebook.com/HauntedFlower
There is a GIVEAWAY at HauntedFlowerReviews.com this week for one Rocky Horror Picture Show Limited Edition Blu-ray! Just e-mail the name of a song from the show to hauntedflower@me.com to enter.