Recap Edition!
I have been missing in action. I was kidnapped by a group of Happy Hardcore kids and put in a warehouse where I was then force-fed bath salts for two months and made to listen to "Field of Dreams" by Force and Style on repeat . The only way I made it out of there was to dance for 8 hours straight to this agony of music. They let me go on the condition I never blog about Dubstep again. Those kids really hate Dubstep….but fuck 'em! Let there be BASS!!!
I have had so much time to go back through all the tracks I have missed these past few weeks. It's time now to take a look back at some that made moves the last couple of months. Including a few local joints that need to be lit up a little more.
Freshness First*
Rewind!
FIGURE
MONSTERS OF DRUMSTEP VOL.3
DOOM RECORDS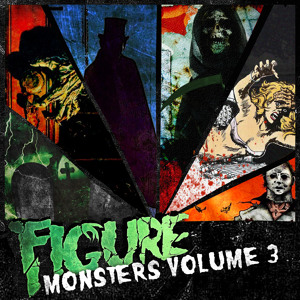 Another installment of Drumstep based of off horror legends created by the Drumstep machine himself. FIGURE has come to be a major success in the past 2 years and the momentum of his success all comes from the amount of time he spends his days producing and touring. One of the hardest working producer in the industry and it pays off.
There are many new tracks on the album (not one I don't like) along with some that have been up on soundcloud for a while. The older tracks all feature new remixes from some amazing upcoming producers. My personal favorite track is "Otis". I am a huge House Of A Thousand Corpse fan and the samples go so well with the beat.
Collaborations and remixes by Dr. Ozi, Bare, Phrenik, Tommy Lee, J. Rabbit, Oscillator, and  Ariok. A well balanced bunch I might say. Make sure you check out these tracks and pick this album up if you haven't already. The Corpse Grinders is a freebie FYI.
ZOMBOY
The Dead Symphonic E.P
Never Say Die Records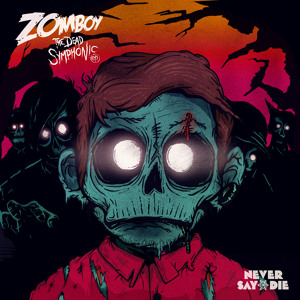 Another masterpiece from what I would call one of my favorite producers in the world. It's been a year since his last release and he has had millions of people waiting on this one. Needless to say no one is disappointed for waiting.
This features 6 brand new tracks from the UK producer. All in which are mesmerizing to the senses. There is no need to explain the detail of the variety and styles put into this EP. You just have to listen for yourself and then you will buy it. Zomboy will be in Indy in December, this is a show I've been wanting for quite some time.
Old`But`Young
Locally Fresh Recap! 
Thank you to everyone who supports what I do. Dirty Mondaze will be returning next week! Stay tuned!