Hello there fellow listeners of the "Bass Arts". Big things are brewing in the Mojo circle. MojoRadio is now up and streaming. Make sure you stop in and give it a listen at http://radio.indymojo.com/. It features all styles of EDM and also all things Jam. The amount of Trap topping the Soundcloud charts is a bit overwhelming. I did find a couple worth sharing with you. I also have some local treats for you today. Crank up the bass and push play!
JFET & SHY GUYS SAYS
NINJA'S LEXICON
ONE FOR ALL RECORDS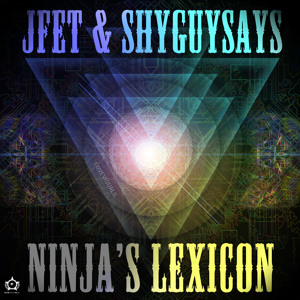 "Indianapolis based ninjas jFET & Shy Guy Says return to One For All with two new tunes certain to murder. "Assassins," explores the 100 BPM range with a lethal dose of glitch and grime. In the Drumstep dept. "Hey Vowels! Hey What!," cuts through with melodic stabs and disciplined drum programming. Together, these tunes form the Ninja's Lexicon" – SC. This is due out March 4th, make sure you mark your calendars and pick this up when it drops.
MANTIS
EPSILON
PLAY ME RECORDS
 
Mantis will always bring you the deepest and darkest Dubstep around, this release falls nothing short of that. This needs to be in your library come March 4th!
Freeness!!!
 Must Purchase!
Locally Fresh Produce!
Coming this Friday is a a new EP from Fatfingaz (LoveVisuals & SavageSteve).

New Track from Have That and Hug&Drugs. Free Download!

New artwork courtesy of LoveVisuals!