Big news today on the local front! Indy's own jFet has just released a track on Play Me Records. jFet has been making dubstep for over a year now and has finally got national recognition for his amazing talent. His tracks have been played by producers from all around including Indiana's own FIGURE. Also, a big tour is sweeping through Indy tomorrow and I want to touch *bass" on a that. Got loads of tracks for you to peep out as well. Happy Halloween!
NEW BLOOD OF BASS VOLUME 3
VARIOUS ARTISTS
PLAY ME RECORDS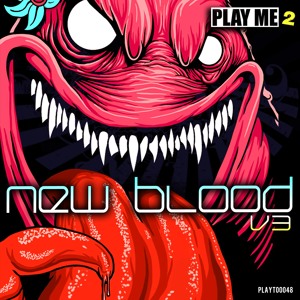 "We are ecstatic to announce the release of our third volume of the New Blood of Dubstep compilations. We have pored over submissions to expose the talent of hard working producers around the world. The series includes a variety of genre-breaking bass music that ranges from dubstep to glitch-hop, electro, moombahcore, and trap music. This compilation has something for everyone. Enjoy." – Play Me Records.
Reid Speed and her crew at Play Me Records have a new crop of talent for you to check out. This is a massive release with tons of great tracks from some up-and-comers in the game. Make sure you check this out and grab the full release today!

Also, here is some freebies from the album including one from Indy's own jFet. Let's get the local love flowing and share the fuck out of this track.
Check out more from jFet!


Free? Yes FREE!
You Want To Own These! 
RAGE BY THE POUND!
Check out these artists who will be here tomorrow at Deluxe @ Old National
FUNTCASE
BARE NOIZE
SCHOOLBOY
NERD RAGE
KODAMA
Tickets are still available @ Live Nation
Event info here: http://www.facebook.com/events/343040669111889/