This week's Altered Thurzday can easily be considered the biggest show in it's history. One of the pioneers of the Dubstep sound is coming from here from the land where Cockney Thugs roam. That's right! Caspa has decided embark on a special journey through smaller venues in the states to give his fans a more intimate and personal experience. Here is how he describes it:
"Having released and performed in almost every corner of the globe, Caspa is identified as an innovator in all areas of bass music, from producing and DJing to sourcing new talent for his own Dub Police and Sub Soldiers imprint. 

We all know music should be about vibes and feelings, not glitz and glamour - which can be easily forgotten and usually is. Its now time to strip away the hype and facade and to remind us what its really about.

Picture a dark, underground space, an intimate gathering in the company of the most dedicated bass-heads. The fans who truly love and crave the simplicity of an original underground, London rave - dimly lit by a single red light and free from any over-the-top gimmicks. All tha

t matters is a huge sound system, Caspa and 500 like-minded people engulfed by the sound and the vibe.

This is something that can only be generated by a true innovator. This is 'The 500 Tour'"
Sounds a bit like a place some of us know very well, am I right? Caspa decided not to rely on the venue for sound (probably a wise idea), but instead bring his own and PK Sound at that! The Mousetrap has never seen such a system before and I pray for it's foundation.
Caspa AKA Gary McCann is a dubstep producer from west London. McCann's creative involvement in music began after a promising basketball career was cut short by a shoulder injury. Growing up, McCann cites Jungle and Hip Hop as his main influences. He received his first public attention when, his first track, Bassbins recorded under the pseudonym Quiet Storm, was picked up by BBC Radio 1Xtra's DJ Da Flex.
McCann has started his own label, which focuses on Dubstep and Grime artists. Storming Productions was founded in 2004 and then he joined Stingray Records in 2006. Around this time, he also began his own radio show on RinseFM. McCann also created an additional label Dub Police to focus specifically on Dubstep. Dub Police is composed of Rusko, L-Wiz, N-Type, The Others and more.
He has performed at a number of high-profile UK music festivals, including Glastonbury and Global Gathering and his release Back for the First Time has received widespread public attention, being playlisted on BBC Radio 1. He has also performed at many other notable festivals around the world such as Exit Festival in Serbia, Stereosonic in Australia and Lollapalooza in the U.S. Despite his widespread success, McCann still finds time to perform every two months at the renowned Fabric in his hometown of London.
His debut album Everybody's Talking, Nobody's Listening (album) was released on 4 May 2009 on Caspa's own label Sub Soldiers/Fabric Records and included an appearance from legendary reggae figure Sir David 'Ram Jam' Rodigan.
In August 2012, it was announced that Caspa and various notable electronic music producers would be featured on the Halo 4 remix album and "War" was featured in the trailer for Kick-Ass 2. In 2014, McCann moved to Denver, Colorado. He cites Denver's music culture and friendly people as influential factors, although he is unsure whether the move will be permanent. – Wikipedia
Support From
The Others
Among the ever-expanding landscape of Dubstep, Alex Crawford (known musically as The Others) has crafted his own distinct style and shaped up what promises to be a successful 2014. Having released his debut artist album and conquered music venues worldwide, the future will see him focus on producing his niche blend of classic Dubstep creation.
During 2013 The Others had a range of successes, reaching from one of the biggest Dubstep singles of the year to delving into a deeper, darker style of production, gaining support from original scene tastemakers such as Caspa, Youngsta and Skream, giving a huge nod to the roots of Dubstep. Having released his debut artist album at the very end of 2012 with features from Emalkay, Joker, Stamina MC, Breakage, Lonette Charles and Geoff Smith, the following year was dedicated to the promotion of Red Planet's impressive singles. Standout single 'Fallout' with Emalkay gained recognition from all corners of electronic music, with continued support from Radio stations such as Radio 1, Kiss FM, XFM, a nomination for a Bass Music Award and a feature from key Dubstep YouTube channel UKF. His inclusion in all sections of Dub Police's Past Present Future compilation cemented his reputation as a bass music artist with longevity.
Dubstep fans will of course recognise The Others' early production from Caspa and Rusko's seminal FabricLive 37 mix. The special VIP mix of Africa became both a Dubstep anthem and a calling card for Alex's skilful production. The Others (as a production duo) were soon snapped up by Caspa for his record label Dub Police, where Alex Crawford remains as an artist today (retaining the moniker The Others), racking up an incredible 23 releases – making him the most released and longest-standing artist on the entire label. Releases such as the Gravity EP and First Flight EP on Dub Police ensured he had earned his place among Dubstep's elite. The Others has also found success with other respectable bass music labels including Sub Soldiers, Tempa, Ringo, Boka and Wheel & Deal records.
As well as a fantastic track record in producing, The Others is a more than accomplished DJ, being invited to play at some of the most prestigious venues worldwide. He has been a constant fixture at the Dub Police fabric residency in his hometown of London, and played key venues in the city like Pacha, Plastic People (FWD), Ministry of Sound and Matter. The Others has been invited to DJ at parties across the globe, including an impressive six US tours, both solo and group expeditions with label mates from Dub Police. He has performed at prestigious parties and venues such as Smog at The House of Blues in LA, South by Southwest in Texas, World Music Conference Miami and Beta in Denver for Sub.mission. Australasia was also graced with his musical skill during a Ministry of Sound tour of Australia and New Zealand in 2011, and Europe has been a staple destination with performances at Tomorrowland Festival, Outlook Festival, Paradiso in Amsterdam, Trix in Antwerp, The Villa in Oslo, Rex in Paris, and more. He was also part of the first ever Dubstep night in Ibiza, at Eden.
Fuelled by his constant creative output, The Others has received continued radio support from stations such as BBC Radio 1, XFM, Rinse FM and Kiss FM. He was an original member of the BBC 1xtra Daily Dose of Dubstep artists. All of these stations have invited Alex to play music on air, with Mistajam proclaiming his track Gravity and his First Flight EP 'Jam Hot'.
His discography also hosts a very impressive catalogue of remixes including Above & Beyond, Breakage (with Newham Generals & David Rodigan), Caspa, Emalkay, Maroon 5 (with Wiz Khalifa), Reflekt, S.P.Y and Youngman & Skream.
2014 will see The Others continue to develop his musical creativity and delve into the deeper sound of Dubstep. He will remain focused on his DJ performances and spend another year travelling the globe, sharing his sound, and this will also be the year of Alex working alongside the label as an A&R to sign the next generation of artists. He is the next in line to mix Dub Police's prestigious MyStyle compilation series. Add this to a host of exciting projects and planned collaborations, and 2014 will mean massive things to come for The Others.
Local And Regional Support From:
ROYAL SOUND SYSTEM
Cincinnati/Dayton, OH
https://www.facebook.com/royalsoundsystemlive
https://soundcloud.com/royalsoundsystemlive
WILLIE GRIMEZ
https://www.facebook.com/WillieGrimez
https://soundcloud.com/willie-grimez
– "Frost Stage" –
FOI OI OI & WHAT THE BLEEP
Konkrete Jungle Bowling Green // Electronic Enlightenment
https://soundcloud.com/foibleep
https://www.facebook.com/foibleep
SHY GUY SAYS
One For All // Rad Summer // G-9 Collective
https://www.facebook.com/shyguysayswhat
https://soundcloud.com/shyguysays
INDIGO CHILD
IndyMojo // G-9 Collective
https://www.facebook.com/IndigoChildIndy
https://soundcloud.com/the_indigo_child_89
_____________________________
$15 at the door
LIMITED $10 Pre-sales through 12/9
http://caspa500tourindy.eventbrite.com/
The Mousetrap
5565 N. Keystone Ave
Indianapolis, IN
21+
_____________________________
Hailing from Austin, TX,  SuperVision has had 15 years under his belt in the art of turntablism. His samples on much of his production are from records he has scored on his journey's around the country. The sounds you can hear coming from the speakers this Thurzday will be futuristic electronic hip hop beats.
His latest EP is "Telekentic", it was release on Pretty Lights Music. The record has a load of heavy sub bass and a variety of the most ridiculous samples around.  Some of the craziest remixes of popular tunes including, Pretty Light's "Always All Ways" have came out of it brain.
This week you can hear him live Thurzday at The Mousetrap before he takes off to Summer Camp. Also on his agenda for the year is Wakarusa and InfraSound music festivals. You can't beat seeing him a measly $5, so you should make it a point to be at this show!
 https://www.facebook.com/ThatSuperVision
https://soundcloud.com/thatsupervision
http://www.thatsupervision.com/
*Support*
CHRISTIAN
Indymojo // G-9 Collective
https://www.facebook.com/DJChristian317
https://soundcloud.com/christ-an
NASHAWTI
Indymojo // G-9 Collective
https://www.facebook.com/nashawti
https://soundcloud.com/nashawti
ANTIK ONE
https://www.facebook.com/djantikone
https://soundcloud.com/peter-dragovich
Midwest State Of Mind was formed by a couple of guys from Greenwood, IN. Andrew Thompson (guitar and vocals) and Jay Patton (bass) grew up together and decided one day they needed more people to jam with. The group has seen different guitarist and drummers but these two have stuck it out since the beginning. They found Casey Ruggles (drummer) on craigslist. Jay's long time buddy Matt Riegel (guitar) stepped in to  join the band recently and helped finish their debut album.
The band's sound has many different flavors. This is due to their influences having a range from Zeppelin to Rage Against The Machine to Sublime. This release has a little something for everyone. It is a good mix of rock, alternative and blues. Songs like "What You Wanted" and "Confusion" are heavy rock, then you have "It's Mint" and "Policia" that have a more alternative feel. They bring it down and kick some for the ladies in the bluesy ballad of "Power". Their best known show closer "One Day" is a very upbeat and positive ditty that gets the crowd moving.
The first track on the album is entitled "My Mind" and the lyrics were written by Matt Duncan. It captures the meltdown of chasing your problems away with sedation. Written almost 4 years ago and the band has been playing it live for over 2 years now. You might notice the intro for the song is taken from the TV show Alf. Check out the exclusive preview of the song below.
This Friday, May 9th they will having an album release party at the Vogue Theater. Fellow locals will be joining them such as Breakdown Kings, Phoenix At The Fault Line, and The Max Allen Band. Hosted by the legendary Ron Jeremy. Come try out his new Rum De Jeremy and pick up a copy of Midwest State Of Mind's new album.
EXCISION

Jeff Abel AKA Excision Hails from Kelowna, British Columbia, Canada. He frequently works with fellow Canadian producers Datsik and Downlink. Along with Downlink, he is the founder of Rottun Recordings. Active since 2004, his first release was in 2007. He had released an annual "Shambhala" mix album in the third quarter of each year. He also is known for his watts of bass tours. This new tour brings once again his "Executioner" video and light production. This time around, he brings a new 150,000 watt bass system from PK Sound
Abel recently founded another label "Destroid Records", upon its debut release a full length digital album was released with the majority of tracks by Excision himself and collaborations with other artists such as Downlink, Space Laces, Far Too Loud, Bassnectar and Ajapai. Another single was released in December 2013 by Excision & Space Laces entitled "Get Stupid". There are more releases scheduled to be released on Destroid Records. In January he released a free downlowd with Downlink entitled "Rock You". Check them both out below.
DIRTYPHONICS
Dirtyphonics is a French electronic music group from Paris, formed by Charly, Thomas, and Pho in 2004 and joined by Pitchin in 2009. Their music style is based on Electro, Dubstep, Drumstep, and Drum and Bass. In 2008, Dirtyphonics was originally signed on Shimon's label AudioPorn Records. After releasing remixes on many labels, such as Mau5trap, Cooking Vinyl, Ram, MTA, Ultra Records, they joined Dim Mak Records in 2012. Dirtyphonics has worked with Linkin Park, Skrillex, Kaskade, Benny Benassi, Foreign Beggars, NERO, Modestep, Steve Aoki, Marilyn Manson, and many more through collaborations and remixes.
On March 19, 2013, Dirtyphonics released their debut full-length album Irreverence which merges heavy bass music, drum and bass, dubstep, and electro. The first single from the album, "Dirty," was released in October 2012, followed by "Walk In The Fire," "No Stopping Us," and "Hanging On Me" in 2013 with remixes covering most genres of electronic music. In early 2014, Thomas quit the band to become a painter known as Matheo de Bruvisso
 ill.Gates
ill.Gates is a Toronto-based composer, performer and educator. Over the past 16 years, he has established a global fan base and a reputation as one of the most dynamic electronic music artists around. He regularly tours across North America, Europe, Australia and Asia. Gates has headlined at such festivals as Burning Man, Shambala, the World Electronic Music Festival and the New Orleans Jazz Festival. His first full-length release, Autopirate (Muti Music, 2008) charted and continues to sell strongly. His upcoming triple album The ill.Methodology and accompanying online course are highly anticipated. Gates was recently selected as one of the Next 100 by URB Magazine.
Many of his contemporaries cite ill.Gates as a key artistic influence and inspiration in their music. While on tour, Gates frequently teaches workshops to grateful and attentive audiences, in which he shares his highly effective approach to producing quality finished music as well as insights into the mentality and strategies necessary to succeed in the music business.
Egyptian Room at Old National Centre
502 N New Jersey St
Indianapolis, IN 46204
-ALL AGES-
Joe Torre aka MitiS, was brought up in Pennsylvania as a classical pianist. He has been making his way into the Electronic music scene for the past two years and has been producing tracks from genres Dubstep to Electro.
"I just wanna share good music, have it be through performance or a small, simple social setting. Music is what I do, I wouldn't change that for anything. Have it be a Chopin piece playing in a hall, or a dirty bass kickin' the club's ass, I'm down for either…"
After experiencing the classical world of piano playing in renowned Halls such as Carnegie Hall in Manhattan NY, and the Kimmel Center in Philadelphia, Joe became MitiS to give the Dance music scene a run for it's money. "I find myself unable to stop making phat basses, heavy beats, and throwing melodies into the mix… I Can't think of anything else more appetizing; It's the new age Classical.
Support :
The musical partnership that started between Andy Joplin and Jerrod Jordan, AKA Kicks n Licks, started a number of years ago and has developed to be an endlessly creative duo that is supplying exciting results both in the studio and in live settings.
Local Support:
Hollow Point
G
Thursday Feburary 27th @ The Mousetrap
$5 for all this Bass!
Do you guys remember Mojostock last year? Well not all of it, but no one can forget Terravita smashing their bass in your face Saturday night. Well you are in luck because they are coming back to Indy this Saturday at The Deluxe @ Old National.
Terravita is Matt Simmers (Production Engineer), Jon Spero (Mic Expert), and Chris Barlow (Mix Master). Together they are a force that has been a hard hitter in the bass scene for over ten years and counting. They have seen all the major transitions that the genre has encountered along the way.
I got the chance to have a phone conversation with Chris Barlow. I asked him a little more about the group and got some of his ideas on bass music and where it is heading. This Saturday should be an amazing show from what he was telling me.
Track Hound: Where did the name Terravita come from? It means living earth right?
Chris: It means earth life. We thought it was pretty cool. We are all earth life, plants are earth life, there's a God force behind everything on the earth and it symbolizes our meaning
TH: What brought you guys together to start creating drum and bass?
Chris: Matt and I were working together DJing, producing and doing events. We were working with one MC and he showed up to a studio session hammered one day. He started telling us we sucked and didn't know how to produce, so we got rid of him and started doing shows with Jon. Although he gets drunk pretty often he has never done that, so we are stuck with him now 10 years later. (Jon is saying in the background "Go fuck yourself")
TH: What is your opinion of the change in bass music now versus 10 years ago?
Chris: We've seen in those 10 years, predominately vinyl sales and printed media, go all the way to MP3 sales exclusively, nobody really presses vinyl anymore. More people give out tracks and we are dealing with the internet which means trends can change really fast. Stuff can get really popular without a huge dollar amount invested. What's cool about that is that fans can speak a bit more about what they like, which is nice, but also sucks because you have everyone who is a critic. Upside to it is you can be getting a lot of plays and shares and getting people to want your music, which builds your social media and makes you popular. It also makes it easier to make the music you want to make, instead of depending on A&R at a label to like it or get positive reviews from critics. It also makes it more possible to get a record store to showcase it so people will buy it. It allows us to be more creative. For instance back when we were doing Drum and Bass, you could only be between 172 and 176 BPM and it had to be a different drum and bass beat. Which is cool, we love Drum n Bass and we are writing a lot more of it now. It's nice to have bass music cycle through dubstep (various forms), even trap, moombahton, drumstep, and glitch-hop. It's all bass music, all in the same family and gives us more freedom musically. It lets us think outside the box with different beat structures and different BPMs. There is only so much you can do in a genre that's been around like 7 years when you are limited to the same perimeters. It's nice to have a change-up. Between the different trends and file sharing it creates a lot less barriers between you and the fans.
TH: On that same note, The EDM scene has seen a growth of a different genre each year the past few years starting with dubstep then drumstep then moombahton, then trap. What do you foresee being the next big thing in EDM?
Chris: It's funny that you just mentioned a whole bunch of genres. When you think of the term EDM, none of those compare to trance and progressive house or even make a dent in EDM. EDM is festival house music. For instance, Swedish House Mafia (vocal progressive house) and Armin Van Buuren (trance). Those genres are still relatively underground. Artists who make bass music, while they are playing big crowds compared to what they were in the past, are still only playing to 2,000 – 3,000 people shows on tours. That's still only like Slayer (metal band) size, which is still underground. Slayer is not a crossover commercial heavy metal by any means. I would say that none of those genres were the next big thing in EDM. That being said, in the more underground genres of EDM that you mentioned, I think the cool thing now is to not actually be of a certain genre. Play a little bit of everything. (Jon is saying "You have a whole artists space coming up"). When you think about an artist like Excision, you go to his show and he will play like 20 minutes of dubstep. The rest of it is electro house, drum n bass, drumstep, and 110. People play all over the place. It's cool because artists sounds can come across in multiple genres not just one at one BPM, that's boring. My prediction is that people will be more free and open with what they do. We will see Drum and Bass come back a little bit and the harder-edge electro House is due for a comeback as well.
TH: You guys have an electro house side project right? Hot Pink Delorean?
Chris: I wouldn't say have, I'd say had. At this point there are no plans for Hot Pink Delorean, we are tied up with Terravita releases and touring and are booked through 2015. Not saying they will never come back, we just had to choose what group to focus on and we didn't like the way some of the electro was going creatively. We didn't want to swim upstream.
.
TH: How do you work together when you all can't be together in every studio session?
Chris: Matt is the main production engineer and Jon does the vocals. We get together when we can and bend stuff around when we have too. Lately we have decided to stop touring by airplane and are doing it by ground, which allows us to all be together. It's allowing us to do a whole new show. We're not Djing these shows, we doing little samplers and playing from remix decks. It's new and a little crazy but allows us to play through a lot more tracks. Right now we are playing through somewhere around 90 tracks in an hour and a half. We are also playing parts of some of those live. It allows us to do that and be together on the road while we are making music.
TH: How do you prepare for your live tours?
Chris: We get together and come up with a set. We try to incorporate what songs go where and practice. We try to incorporate music from other genres including Jimmy Hendrix etc., all different kinds.
"Never write something like "I'm a 16 year old whatever producer from wherever. This is my first song. Can you listen to it?" Don't bother if you're 16, wait six years and send it to me when you're really awesome."
TH: What's your favorite and least favorite thing about being on the road?
Chris: Favorite thing – Getting to play our music in front of our fans.
Least Favorite – Driving and flying and being away from home.
It's a pretty sweet two or three hours a night when you are playing. But when you are sitting in Holton, Kansas at a Days Inn which is the next hotel in 45 miles in both directions and all there is to eat is whatever is at the truck stop, that's our least favorite thing about touring.
TH: If you had to give up music, what would be your go to occupation?
Chris: I have a degree in Entrepreneurship, so it would be something business related. I would probably end up somewhere in the music industry behind a desk instead of in front of the crowd. Jon would probably end up opening a restaurant or a bar. He was in the food industry for a while. I have no clue what Matt would do.
TH: We have been seeing a lot of DJ and Producer schools popping up everywhere. What is your advice for up and coming performers?
Chris: Learn how to make music and learn from as many reliable sources as possible. Never send out your music until it's done and it's as good as the artists that you look up to. If it's not, then it's going to get one listen and people are going to label you in their minds as someone they don't need to listen too. It's hard to shake that label. Try to find the proper channels to get people your music instead of spamming their Facebook or sending them a message on Soundcloud. The people that are worth sending your music to get so much of other peoples music that they just won't even listen to it. You have to get it in the right hands of the right people in the right way. Make sure it's done before you give it to them. Never write something like "I'm a 16 year old whatever producer from wherever. This is my first song. Can you listen to it?" Don't bother if you're 16, wait six years and send it to me when you're really awesome. There's no rush and everyone needs to realize that. Collect as much info as possible before even bothering to move ahead.
TH: You were the headliner for Mojostock last year. Can you share the most memorable thing about that show?
Chris: Definitely the crowd, everyone reacted to every track. We had never been there before so we didn't know what to expect. It was great to see a nice family vibe and the promoters were professional. Sound was good and stage looked nice. We had a great time, the whole thing was great. We had a choice to stick around after we played and we chose to stay for like the whole night. You know the headliner of the festival likes it if they are kicking it by the campfire 10 beers deep by the end of the night.
TH: What super power would you have if you could only have it for 24 hours?
Chris: The ability to give myself more super powers.
Jon: Teleportation, I would be loaded. I would rob every single bank in 24 hours.
TH: What does Terrivita have in store for us in 2014?
Chris: We've got Rituals coming out. We are working with the metal band Born of Osiris, which should be after that. We have some collaborations with Datsik, Bassnectar, La Castlevania, Figure, J. Rabbit, Getter, and the Firepower people. We have so many of our own projects going on, it makes it hard to sit down with people, especially when you start working with something like a metal band. Going forward we are trying to take the act a little more live by the later part of 2014, adding guitars and keyboards.
TH: What can we expect February 1st here in Indy?
Chris: My birthday is February 2nd and I will probably get really drunk, so there's that. It should be really good for Robot Pirate Monkey who is opening for us. You should expect them to really vibe it out. We are going to do our thing with our samplers. You will hear some stuff off of Rituals, you'll hear that Datsikcollab, and a bunch of our new stuff. We are making music as we go, so you might be in store for things we haven't played out before. We are looking forward to getting back there.
We'll there you have it. I hope to see all of you this Saturday night. I am really eager to check out Robot Pirate Monkey and see Terravita perform in their new style. Check out some tracks from both groups below.
Tickets are available here —–> TICKETS!
You can also get tickets from IndyMojo at this week's Altered Thurzday for only $15
In just two more days Indianapolis will be hosting its first two-day all EDM festival. This line-up is full of talent and there is a little something for everyone. Genres will range from Trance to House to Dubsteb to Drum and Bass to Trap and all of it being on the same stage. There will be no need to worry about missing an act or switching stages.
The event will be held at Opti Park in Broad Ripple and kicks off this Friday, September 13th at 5 PM and Saturday starting at 1 PM. It is all ages and will have feature after parties held at The Vogue that will be 21 and over.
FRIDAY
PAUL OAKENFOLD
Oakenfold's career kicked off in the early 90's and to this day he is one of the biggest Trance DJs in the world. He has release dozens of mixes and played for massive crowds all over the world for years. His newest and highly anticipated full length album "Pop Killer" is due to be released this year.
www.soundcloud.com/pauloakenfold
FLOSSTRADAMUS
Chicago based duo J2K (Josh Young) and Autobot (Curt Cameruci) have been involved in the Hip Hop scene for a good minute. Collaborating with the likes of A-Trak, Diplo, and The Cool Kids, just to name a few. Most recently they have been producing widely popular Trap beats.
https://www.facebook.com/flossstradamus
https://soundcloud.com/flosstradamus
KEYS N KRATES
Catching this trio based of Toronto should be a priority for you this weekend. The mixture of electronic music using raw samples and live instruments makes this a show you need to see.
https://www.facebook.com/keysnkrates
https://soundcloud.com/keysnkrates
A-SQUARED
Two of the hottest club DJs in Indy, A-Squared will be kicking off Wheel House on Friday.
http://www.asquaredindustries.com/
https://www.facebook.com/asquaredindustries
https://soundcloud.com/a2industries
Saturday
WOLFGANG GARTNER
Wolfgang Gartner (Joseph Youngman) started out as a Deep House DJ and created the name he goes by now because of his abrupt transfer into the Electro House genre. The transition proved to be a major success with eight #1 tracks on Beatport, hosting a show on MTV, and being among the most wanted at every major festival around the world.
http://www.wolfganggartner.com/
https://www.facebook.com/djwolfganggartner
https://soundcloud.com/wolfganggartner
THE CRYSTAL METHOD
Formed in the early 90's by Ken Jordan and Scott Kirkland, The Crystal Method have been icons of the EDM world since their inception. Their debut and certified platinum release Vegas, had five of its ten tracks released as top singles. The group's music has been featured in movies (City of Angels, Spawn) and video games (Need For Speed:Underground, Project Gotham Racing, League of Legends).
https://www.facebook.com/thecrystalmethod
https://soundcloud.com/the-crystal-method
FIGURE
Indiana born Josh Gard, has had one remarkable ride in the EDM scene. Starting out as a hip hop DJ, then mastering the skill of Fidget House and finally dominating the Drumstep scene. His horror-themed tracks have been some of the most memorable of all. His name traveled like thunder through-out the electronic realm. After several full length album releases he caught the attention of OWSLA (Skrillex's label) and his album Horns of the Apocalypse was released yesterday on the label.
https://www.facebook.com/IMFIGURE
ARAABMUZIK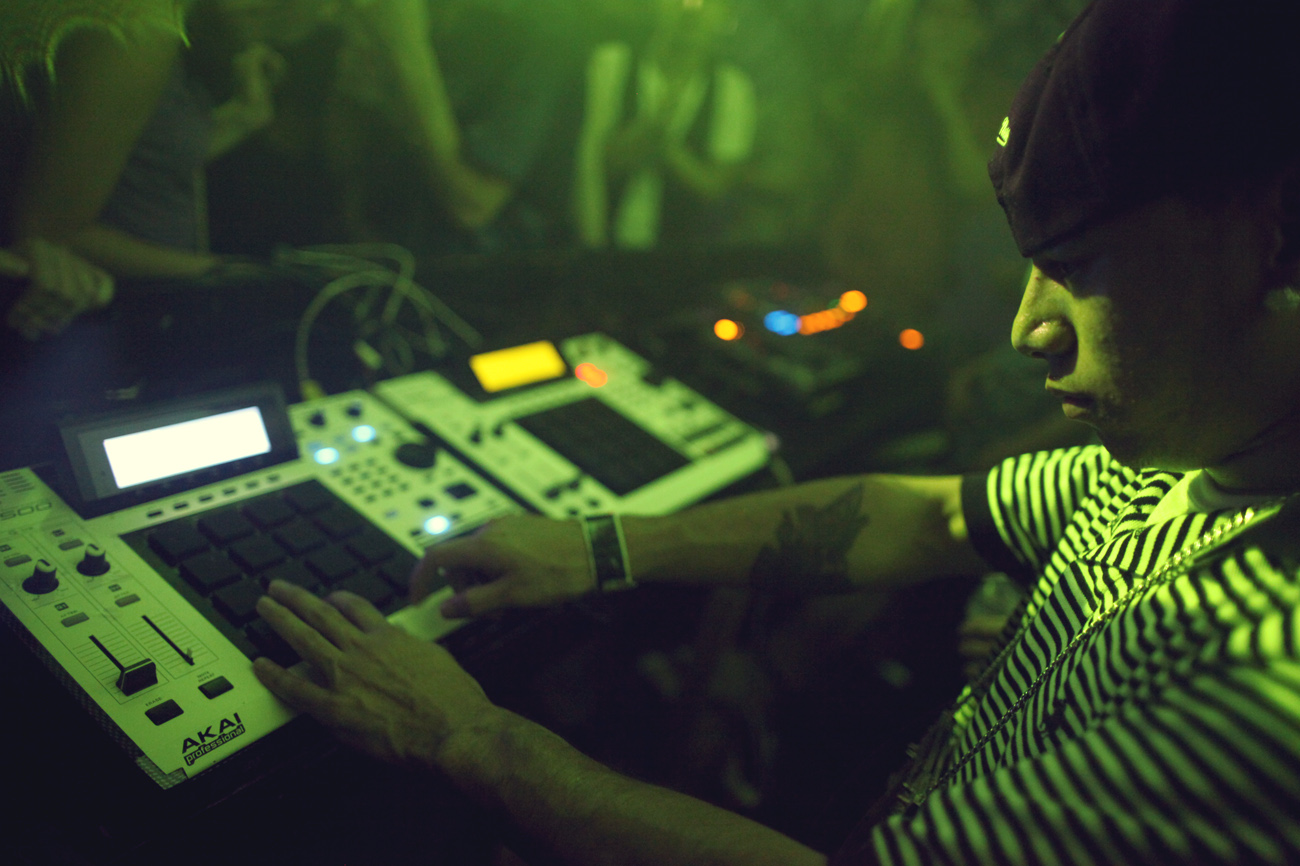 Hailing from Rhode Island, Abraham Orellana made his name by showing off his skills on a MPC drum machine. He is no stranger to producing beats with some big names such as Cam'ron and Vado, The Diplomats, Hell Rell, Jadakiss, Busta Rhymes and Fabolous. The video below speaks volumes of why you need to see this man live.
https://www.facebook.com/AraabMuzikMVP
https://soundcloud.com/araabmuzik
SALVA
LA based producer whose remix of Kayne West's Mercy was #1 on Soundcloud and has well over a million plays. Check out some of his other releases; you won't be disappointed.
https://www.facebook.com/SALVABEATS
ACTION JACKSON
Action Jackson is a premier DJ in the Midwest. He currently hosts OMG! every Wednesday night at the Casba in Broad Ripple and Night Moves every Friday night at The Metro on Mass Ave. Also know for being a partner of the well known Rad Summer and a producer on the label as well. Action can keep the dance floor going and this weekend you will find out just why.
http://actionjackson.radsummer.com/
https://www.facebook.com/deejayactionjackson
https://www.facebook.com/deejayactionjackson
SHY GUY SAYS
Bloomington-based producer Jarrod Linne is a rising star in the Midwest. His beats flow through the crowd like a shock wave. His dance moves on stage keep the crowd excited and most certainly the mask adds to the effect his entire performance. He is a part of the G-9 collective and appears frequently at IndyMojo events.
https://www.facebook.com/shyguysayswhat
https://soundcloud.com/shy-guy-says
X5IGHT
Chicago natives Brandon and Jerry have been producing individually for several years, and decided in November 2012, to put their knowledge and talents together. Their debut EP The Radiance was released in July.  Check them out Saturday when they start the party off with their electro & progressive house, trance, and dubstep sounds.
https://www.facebook.com/X5IGHT
After Parties
Friday After Party @ The Vogue
Ohbeone
Cadillac G
Topher Jones
Tritonal
Dub Knight
Saturday After Party @ The Vogue
Helicon
Gabby Love
DJ Lockstar
Bad Boy Bill and Richard Vission
Bryan Downs
Both after parties are $20 at the door or tickets can be purchased through www.wheelhousefestival.com
Home Page: http://www.wheelhousefestival.com
Event Page : https://www.facebook.com/WheelHouseFestival
Tickets can be purchased at http://www.wheelhousefestival.com/tickets.html use promo code: Mojo
Mochipet AKA David Y Wang was born in Taiwan, to a rocket scientist father and a kindergarten teacher mom, has been all of the continent leaving a fossilized imprint whereever he lands. His music can be found in video games and on TV shows. There are so many artists he has had the opportunity to work and has shared the stage with, for instance MIA, DJ QBert, Spank Rock, Flying Lotus, and Meat Beat Manifesto just to name a few. Mochipet's music has even been played by a 20 piece orchestra at New York's Carnegie Hall.
With a number of big releases over the past few years, Mochipet's library is full of some very intricate styles. The most notable works thus far being "Sharp Drest", "RAWR Means I Love You", "Who Da Boss" and he has done a number of remixes raging from Big Boi's "Shutterbug" to Black Sabbath's "Sweet Leaf". The newest remix to be added to his collection is DJ Sol Rising's "Around the Clock".
We here at IndyMojo.com got the chance to ask Mochipet a few questions about his life, music, and opinion on EDM in America. He had some interesting things to say about his influences and the cultural difference between the US in the electronic scene.
MOJO: What artist influenced you to start making music and what producers would you say influenced your style?
MP: This is retarded but Slash from Guns and Roses. I don't know why when I was a little boy I use to watch Slash and he just seems so cool to me. I wanted to be like Slash. After Slash I would have to say Frank Zappa and Miles Davis. They were also my Heroes.
MOJO: You were born in Taiwan, how would you say this directly or indirectly influences your music style?
MP: Directly for sure, I am very thankful to have the combination of 2 very different cultures in my life. It gives me a very different viewpoint than most people.
MOJO: You've had the opportunity to work with some great talent, is there anyone on your wish list to do a collab with?
MP: David Lynch, I wanna collab with David Lynch.
MOJO: You run your own record label, Daly City Records, how did that come about?
MP: I wanted to find a way to release the music of my friends.
MOJO: You've played in many cities and countries, tell us a few aspects about the different cultures you've experienced and differences between them and the US EDM culture.

MP: EDM has just became Mainstream in America. EDM has been Mainstream music in the rest of the world for quite some time now. So we're just getting the initial explosion. It will be interesting to see what will come of it when the dust all settles.

MOJO: The scene has been through some dramatic changes in the past 4-5 years. First the rise of Dubstep, the birth of drumstep, the fist pumping electro house, the short lived moombahton, the rerise of DnB, and the never ending tRap movement. What do you foresee being the next big thing in electronic music?

MP: Non Dance Electronic Music. This has yet to be popular in the US and in many countries like Europe it's what followed after the big EDM Explosion.

MOJO: What's on the horizon for you?
MP: Good things I hope!

MOJO: What does Mochipet do when he's not destroying dance floors and making unforgettable beats?
MP: I'm on juice kick right now I'm juicing everything, including Steak!

MOJO: What album or artist have you listened to recently you would recommend?
MP: Animals As Leaders "Weightless"

MOJO: What is the craziest thing you've seen at a concert/festival?
MP: Trap Music

MOJO: Where did the name Mochipet come from?
MP: The Universe

MOJO: What can Mojostock goers expect to when you take the stage this Friday night?
MP: Me I hope!
Mochipet starts at 11 PM the Friday night of Mojostock @ Sleepybear Campground. Here is the link for the full Mojostock schedule : http://www.indymojo.com/mojostockschedule . Check out the links below to get more info on the man in the dinosaur suit.

https://www.facebook.com/Mochipet.PetNation
https://soundcloud.com/mochipet
http://www.dalycityrecords.com/blastoff/
Content overload for you today. There is some serious releases coming out this week. Plenty of new things to look out for and available now for your face-melting pleasure. Them Lost Boys' new EP is massive, Bro Safari and UFO! with a full length LP for free and Indy's own HaveThat releasing his debut album on Rad Summer. Free bangers and wub wubs for you, as well as some stuff to break out your wallet for. Get it! Get it!
THEM LOST BOYS

ELBOWS UP EP
PLAY ME RECORDS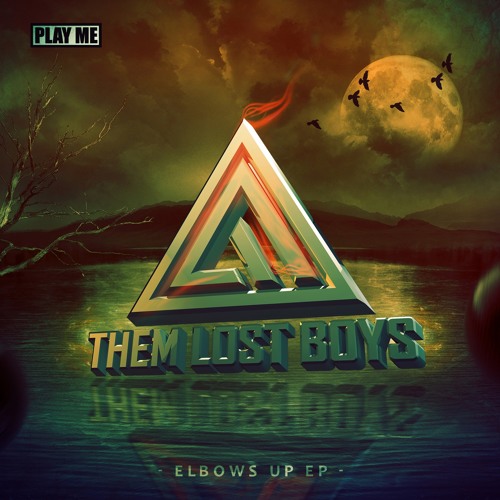 BRO SAFARI X UFO!
ANIMALS LP
FREE DOWNLOAD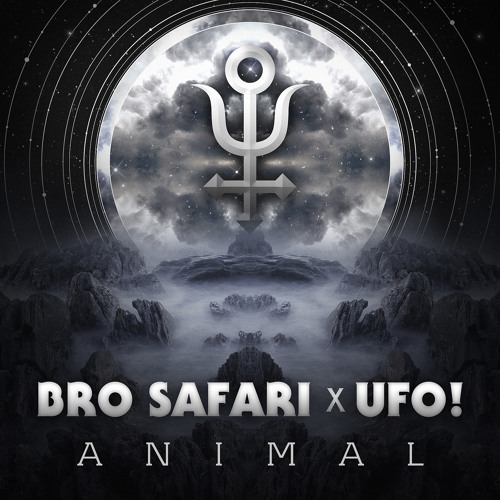 HAVETHAT
FRESH EP
RAD SUMMER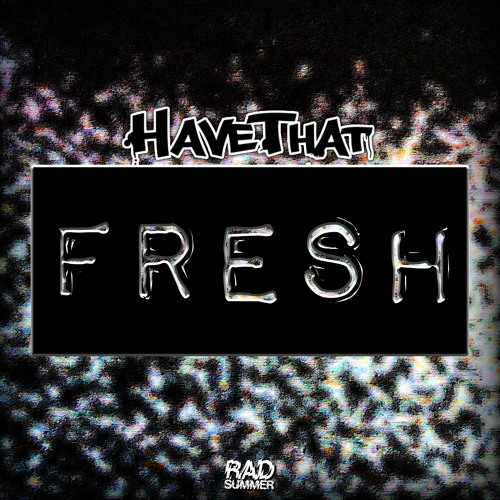 FRESH AND FREE





GET IT! GET IT!
Locally Fresh
Hope everyone had a great Father's Day. There is some funk in the air and Falcon Funk is the one smoking it. Helicopter Showdown has some Cali Born Hacker Crap this week. Figure dropped a Gankstep track. With so much of this free means more money for the 3 B's. The "basses" are loaded to melt your face.
Featured!
FALCON FUNK EP
FALCON FUNK EP
MONSTERCAT
Falcon Funk is a Swedish producer who is also can be known as F.O.O.L and Rasmus Hermansen. This new project of his is true to the funk arts. Amazing production of Glitch, Funk, and Dubstep. Pick it up at Beatport.
HELICOPTER SHOWDOWN
HACKER CRAP / CALI BORN
ANEMNESIS


Video Of The Week
Free Ones
Purchases