Steady rockin' all night long…
Who?:  Shannon Burton, AKA Steady B
Came to Indy:  6-7 years ago, but, has always a bastard stepchild of Indianapolis.
Places you may have seen him: Neon Cactus, The Vogue, Subterra, MojoStock, Melody Inn, The Mousetrap
This week, Indianapolis lost a shining star in its nightlife scene to the likes of Austin, Texas.  Shannon Burton, aka, Steady B is a local dj/producer who has made major moves in his years in the Indy electronic music scene.
Shannon Burton has built a solid reputation and following since stepping into the music scene over 18 years ago. Through his many years of experience, countless headlining performances and successful events, he has earned the title as one of the Midwest's leading and sought after DJ's.
Steady B has brought his infectious energy and style to stages in Germany, Toronto, Detroit, Orlando, Chicago, and the rest of the Midwest's major cities. Over the span of his career, Steady has held more than a dozen different longstanding residencies in different venues and cities.
Steady B performs regularly for major brands like Victoria's Secret, Upland Brewing Company among others and is a DJ representative for Scratch Events based out of New York.
DJ Steady B's talent is music. His passion is sharing it with others in any way he can. His unique and dirty music stylings mixed with a dynamic stage presence has made him an invaluable entertainer.  Shannon and his wife Amanda will be relocating to make a new exciting life in Austin, Texas and it is only proper to give him a worthy send-off.  Shannon sat down to answer some questions about his career, his hustle, and his upcoming move to Austin.
Amy Foxworthy (AF):  How did you get your start?
Shannon Burton (SB):  Well, it was something that I watched my older brother do growing up, and my step father DJ'd while in the Air Force. He had some records sitting around; I remember pulling out a UTFO's Roxanne and scratching with that record until the needle broke. Then I pieced some gear together with my friend Mike Morgan and started doing house parties.and it seemed to become something that I became passionate about.
AF:  First time you mixed records:
SB:  Hmmm… are we talking a legit mix? I really didn't have someone telling me what a proper mix was but I really payed attention to the mixtapes that my brother was sending me. I really don't remember my 1st….but i remember playing records in the basement at my parents house–and I'm sure it drove them crazy–with this type of music with no vocal. A lot of 4-to-the-floor Hard House, House jams and Hip Hop, but they were supportive and it grew on them. My mother still shows up for shows and club events.  When putting on shows myself, mom and pops would work the door at some.
AF:  Who inspired you?
SB:  My mother has been one of the biggest inspirations due to the fact that she is the one that instilled my love for music, my work ethic, and my party.  As far as music is concerned,  growing up I've listened to a lot of music and i appreciate it all-regardless if I like a genre or  artist.  Prince, Trent Reznor, Cajmere, Carl Cox, Rakim, Parliament , Depeche Mode….. the list goes "on and on" like Erykah Badu….
AF:  When did you know you wanted to/could do this for a living?
SB:  You catch this bug… this piece of you that wants more…..but, I really felt that I had this bug when I went to visit a friend in Germany and he had set up some shows for me.  At the time I was still a infant in my career, but, being on the other side of this place called earth, and really not being that good I don't feel.  I wanted more out of it,  and was willing to put in work to get to the point I'm at today.  It is really powerful how music can bring people together; it was a life changing experience for me.
AF:  Since you play so many different types of music, if you could only pick 3 genres for an entire year, what would they be?
SB:  House, UK Grime and Juke!
AF:  Scene drama–how you stay above all of it and how you stay tight with EVERYONE and don't fall into cliquish shit?
SB:  I stay in my lane.  I SUPPORT  when I can, i don't take anything personal.  I make my own opportunities, and my steps are guided.
AF:  When you get to Austin, what is the plan?  Build on what you've grown, or start fresh?
SB:  A bit of both if that makes sense……the plan is to connect with like minded people with the type of gigs my heart is into, and continue my professional career as a DJ representative for Scratch events and with my own brand as DJ STEADY B.
AF:  Who in Indy inspires you, who do you enjoy working with?  Did someone give you some sort of chance where you got to open for someone, etc.?  Did you have a "mentor," per se?
SB:  The DJ/Music community as a whole inspires me. I personally make a conscious effort to take something positive from everyone that I meet and take that and adding that to myself.  I've played with many in this city–OG Brandon Patr!k, Jackola, 100proof……..but, when I'm on the decks with Cool Hand Lex or Buck Rodgers (currently in Austin, TX ) there is something about those sets that stand out; a type of vibe that gives ya chills.  .As far as chances, I did different shows before i relocated to Indy, but, Techno Producer Adam Jay was the 1st person to book me as I started my 7 year adventure here…
AF: First Indy DJ gig, and first gig as a whole, nervous?
SB:  Being like 16, doing house parties, R&B cafe, clubs/bars in Lafayette.  I wasn't even old enough to be in there and I still dj'd there.  Purdue campus, we would load up the 79 Fleetwood (my first personal car) Cadillac, we'd hit specific party spots, play.  I remember doing that at like 17 and 18.  My junior and senior year in high school.
AF:  Tell me about your production aspirations?  have you been working on producing more?  Talk a little bit about the differences in producing as opposed to mixing music/playing live and what you get from each, what you like most about each, what you dislike about each, etc.
SB:  At this point in my career I'm wanting to evolve.  From when i first started I was hip hop, then the booty & house, then I have produced my some tracks for my own person use for my shows…. I'm personally not too fond of my own work, but, people have liked the tracks I've made when I've played them out. This next phase of my career, production is going to be a focal point… I have a lot of concepts and projects that I've started by myself along with others.  Just taking the time to sit down and arrange the concept to make a structured song from start to finish is my least favorite part.
For me, I want to produce stuff that sparks a person's ear.  When I'm in the studio I don't have a genre that I'm going to make, I have idea that just vomits…. but, I may hear something and I just do it.  There are too many "labels" in the world–genres or whatever. Same thing when I dj an EDM set somewhere. I ask the promoter what people are digging at the venue at the time, or look at what idea of why the booked me, and I build from there.  I crate dig and then I get to a final cut process, then I will put the 1st 15 to 20 mins together on how I want to start the journey of my set, then after that we just see what happens.  It's about reading the crowd and seeing if you have them engaged.
AF:  Collabs?  Dream collabs?  Michael Mcdonald?  Kenny Loggins?  Bob Seger?  Are you wanting to like, break into the yacht rock scene?  What's something that people wouldn't expect to hear from you that you'd like to experiment with or break into sometime?
SB:  I enjoy working with people on tracks; you bounce ideas, you feed of one another vibe, you have a second pair of ears. You can play off of their strong points and they can play off yours.  Dream collaborations… hmmm….Art of Noise, Cajmere, anyone from Dirtybird, Timbaland, Missy Elliott, Jaimie Fanatic.
AF:  Talk to me about Booty House….   explain it for our listeners…. where did it come from, how did you get into it?  Who are your inspirations or role models in that scene?
SB:  BOOTY HOUSE…. ghetto house, ghetto tech, hip house miami bass… sexually driven party music–can be vulgar…  It was twerk music before twerk was twerk in the "EDM scene" the booty house / ghetto house / juke based out of Chicago.  The ghetto tech & was based out detroit. I made babies with the genres…..my brother would send me mix tapes from Detroit with such artist like Godfather, Assault and Nasty and other.  I was also following djs from Chicago like DJ Funk, Slugo, Deeon, Nephews, Fast Eddie and so many more….I was the only Dj playing it from South of  the region (Northwest indiana )
AF:  Versatility…you play everything….  talk about ability to assess/judge your crowd and how important of a factor that is in dj'ing.  How do you deal with sporadic requests, when you are playing a set?
SB:  Its all about balance. The club or venue hires the DJ's for a reason–to make a party and to rotate the crowd from the dance floor and to the bar.
Some DJ's do requests, some don't., depending on the venue or event…. its up to the DJ's discretion….. it is a customer service-based job for some events.
AF: Charity…. you're involved with some charities where you give your time and talent for free for some really good causes.  Not asking you to toot your own horn, but can you tell me a little bit about the ways you give back to your community through your music?  To follow, tell me some things going forward you'd like to get involved with or make an impact in some way.
SB:  When you are blessed to be able to do what you love for a living…. why wouldn't you want to give back to the community…or give time back to those who might need it.  Everything from Red Cross to Boys and Girls clubs…. marathon to fund raisers……
I did work for the Boys & Girls club for years, I do miss that…..Something I may do a little more once down in Austin.
AF:  Tell me some funny stories you've seen or witnessed on your many times playing out.  Weirdest request, most frequent request, has anyone ever messed up your equipment, etc.
SB:  A Funny story….I was up north near Chicago and the power went out, and as the dark silence took over the bar, the party kids started mouthing their own house track. "oontz,oontz,oontz,oontz,oontz,oontz,oontz,oontz!"  Weirdest request; nothing weirder than someone requesting a song they have seen on youtube.  Most frequent request, "That one song I don't know the name of it, or who its by, but……"  None of my equipment has been messed up….but my gear are my children….they are insured…but, you best not hurt my children…..lol.
AF:  Nerves… Get nervous?
SB:  during the set, you are releasing this energy out, and receiving out, and they're pushing an energy back at you.  After you get done, you are kind of depleted, so, coming into your space, makes me feel ill sometimes…not really "nervous" but just a sort of anxiety sometimes.  My prep stage, hunting tracks down for a few days, then getting a few tracks together for a start, and get into that set.  I don't plan sets, other than the beginning and then I just go from there.  It isn't playing that makes me nervous, I get a little anxious about an hour before a big show, I double check everything, same bag in the same order, and I don't make plans before the show, I will go back in the house 2-3 times before I actually leave for a gig, to make sure I didn't forget things, etc. Every big show, that usually happens.  I talk to people afterward, but it just takes me a minute to get my….chi….back to a certain level.
AF:  Do you have a new years resolution?
SB: To get a job.
AF: Do you have a gig lined up in Texas yet?
SB:  Not yet, but discussions have begun!
AF:  What would you be doing if you weren't a rockstar?
SB:Mentoring, that is the fulfilling portion of what I do.  Maybe like a drug and alcohol rehab center, a Boys & Girls Club…  I've driven trucks, worked for Fedex… one time , I'd only worked there  for a few days.  I put the van in park, went to unload it, and it started rolling… it slipped out of park.  I hit a garage got fired that day.
AF: Who are you listening to right now?
SB:  Run the Jewels, Talk Radio, Flat Black (coy) Jin XS-Wu Tang collection, Two Tears in a Bucket mix I just did,
AF:  Memorable performances you've seen as a fan, who are some people you just admire their skills or like to watch?
SB:  Anyone from Dirtybird.  Green Velvet, Cajmere, I always miss Carl Cox but really want to see him. Prince, George Clinton/Parliament Funkadelic
AF:  You have an awesome wife…I see her at a lot of your shows… tell me how it works with being a working dj who does this for a living, and also has a family/wife, etc.  What is the recipe for success for that to work?  I know a lot of dj's don't have successful relationships and lots of relationships fail in this field… what's your and Amanda's secret to making it work?
SB:  Understanding the business as a couple, communication and a strong support system for one another.  I have a awesome wife.  She loves me and and the passion I have for it. I love her for that. It's not for everyone, but when you find the one…..ya better keep her!
AF:  Tell me some thoughts of yours, overall, on the music scene in Indy.  How it was when you became part of it, how it has changed over the years, and where you think it stands now.  What do you see for its future, and what do you think are the factors we need to make us stand out more in the national scene?  Long question…sorry.
SB:  I've enjoyed my time here in Indy. There are REALLY talented people here in Indy. Top notch such DJs, Producers and Promoters.  I would say you could take most and put them in any other major city and they would hold their own.
Along with anything, you take the good with the bad, but, YOU MAKE YOUR OWN PATH!
I've felt like a black sheep from the start.  I've been fortunate to be able and accepted within Underground electronic music scene and also able to  play club venues and corporate events while keeping separation of both spectrums within those particular stylings of venues.  I also have been accepted in both. The change over the years in the Indy music scene I feel is the term "Open format" has taken the DJ of the old out of their comfort zone. Making DJ's more diverse for those who choose to.  I think there is a different generation of partygoers. Are there "party starters" anymore? Yes…but are there as many?  I'm not sure.  When I was younger I wanted to be at the shows or the club from close to start to finish–not just when the headliners came on or when the club was already packed.  I think there are many reasons behind this but we are not writing a book! haha.
I think there are fractions of promoters that are doing good things and I don't think it will stop when I'm gone…. It just might miss a smiling face
AF:  You've mentored some younger musicians/artists who are on the come up; you've worked with different people in different areas, to create things together and build up multiple parties.  Tell me about how important that is to you, and is helping people starting out something you enjoy doing, or is it something that sort of gets thrown in your lap and you do it reluctantly, etc.?
SB:  I enjoy mentoring other artists.  I think there is a generation gap sometimes. My mentors and people that showed me the ropes in the music scene I feel gave me advice and the do's and dont's. You listened, took notes and paid your dues. You put in work and move up the ladder. But as a young guy, you made sure you took that advice and utilized that info. Iit would make you or break you.
AF:  What will you miss MOST about Indianapolis, besides me?  What inspired you to move to Texas?
SB:  I will miss some really good and genuine people hear in Indianapolis.  A lot of good relationships were built here in Indy.
One of my mentors moved to Austin the year prior to me moving to Indy and I was told I would love it, but, it just wasn't my time. Things lined up for me to come to Indy 1st; guided steps…..now its my time for Texas.
The inspiration on this move was that the wife and I where looking to relocate in 2015. We had been on the Emerald Coast of Florida checking out the music scene there few times, plus we have family there. We went Austin for my little dj brotha's bday (Buck Rodgers) and the wife and I fell in love with city, and things fell in place.  Once again, guided steps….
And thats that; a new chapter of blessings for the seen and unseen….
AF:  Any chance on coming back to Indy occasionally to visit us/play for us, or do we just have to get a caravan and bring the Indy party down to you?  Also, I call first dibs on any potentially open rooms or floor space in your new house during SXSW….
SB:  That overlaps with Steady-Gras…  it's going to be the best birthday for several years.  I'm very excited, and yes, I will be back to play, it's a possibility.
AF:  Tell us what you will REMEMBER most about your time here.
SB:  Remembering those who I could be a positive influence on to fight the "good fight" because in the last 2 months, so many people like yourself have spoken to me about how much of an influence I have been to this city. Not trying to be "this guy or that guy," but, being a "good, stand up guy."
AF:  Any advice for people who are trying to do what you do, get where you're at, etc.?
SB:  Look past the fog and mirrors, and don't compare yourself to others or what others are doing.  MAKE YOUR OWN SUCCESS FOR WHAT YOU WANT IT TO BE!
LOVE YOU ALL! THANK YOU SOOO MUCH, Shannon DJ Steady B.
DJ, Producer, Indy Nightlife scene staple, mentor, father, son, friend…. we will miss you like The Colts miss Peyton.  Godspeed to you and Amanda, Shannon "Steady B" Burton.  Don't forget us  little people…
Quotes about Shannon from esteemed colleagues and Indy elite:

Jason King-CEO of IndyMojo:  Steady B is one the most versatile DJs in the game today. I have hired him to open for Snoop Dogg with a 3 hour hip-hop set at The Vogue.. But have also asked him to play a late night EDM set at MojoStock Music Festival. Steady B is as "well rounded" as they come.
John Mattox (Ed Trauma)  "All around King amongst men"
Shannon is one of the nicest and versatile Djs I've ever met- Rob S, indigo child
-Hugh Jeffner-:  I have know Shannon for 20 years. Here is my quote.
"Growing up in the 219 ( "The Region" ) the pressure to be great was overwhelming in the DJ game. Steady B is another one of the amazing talents, kindred spirits, and lifelong friends to come from an area that produced a plethora of talent.
Christopher Noland/DJ Hollow Point:  Steady B and I got to know each other from his time at Subterra.  He and Cool Hand Lex used to have a Tuesday night event there, which usually catered to whoever decided to wander in.  Usually it was populated by folks that were in town for a convention, but there were several locals who would come down to hang out and jam.  The best part of this night was how open the format was.  You see, Steady B and CHL are two of the most versatile DJs on town and could rock a dancefloor with any genre of music, and trust me when I say that they flexed this skill on a regular basis.  I heard smooth jazz, hard house, downtempo, drum & bass and a heavy dose of top 40, hip hop, and house music all mixed together in the most unique and complex ways.  I've known Cool Hand Lex for over a decade, tracing back to my days in college at Ball State, but I'm blessed to have gotten a chance to get to know Steady B as well.  I'll always look back at those nights fondly with a smile as, in my mind, there's a special connection DJs have when they're able to sit back and watch each other mix not always what other people are requesting, but what they themselves love to play.  To witness the emotion we each put into the music we truly care about and share it with each other in a fun and social environment is a rare treat DJs aren't always afforded.
Tyler "Stewbot" Stewart:  I've known Shannon for as long as I've known anybody since I moved to Indianapolis 10 years ago. Not only as he made a major postive impact on dozens of midwest DJ's, but also in my personal life as well. Speaking of DJ's, I don't know of many DJ's as versatile and well rounded as Steady B. A true friend and midwest hero. This guy knows no booty he cannot move.
Lawrence Moore (Elliott Eastbourne):  Thankfully, Steady B was my introduction into the electronic music scene in Indy. I say thankfully because he was always supportive and inclusive of everyone. He gave me my first handful of opportunities to play in Indy and I'll be forever grateful for that. He somehow managed to avoid cliquish nature of electronic music in Indy and he was always out at somebody else show, showing love, whenever he wasn't working himself.
The first time we spoke was when you and I had been to Takeover Tuesday a few times and on one of those occasions, he asked us if we were ok or needed a drink or anything. I think that's representative of what kind of person he was. Straight up genuine and friendly.
Jamie Jackson-Sam Ash – "So, I am in Lafayette for the first time. I am sitting in on percussion with a few friends and am loading in across a cobblestone street. On my second trip, I hear "Jamie Jackson." I look around in wonderment, because, I have never been here and who is this! The one and only Shannon Burton is looking at me and smiling. He is dressed to the nines and looking good. He was next door DJing a friend's wedding. I told him to come check us out afterward if he had time. Well, he did. And he brought over the whole wedding party with him. We partied for a while, had some drinks and he made my only trip to Lafayette a very memorable one.
Shannon is truly one of the happiest people that I have ever met. He is nice, caring and was an important figure in the music scene in Indy. He and his smile will be greatly missed."
Rob Jones:  Shannon was of the coolest dj's I've ever gotten to listen to and to learn
from.Great technique and flow to his sets, always on point with the track selections whether it was Retro Rewind at the Vogue or just throwing down at the Melody Inn.   Cool, down to earth guy to talk to. I've been around a lot of dj's in Indy and its good to know he's one of
the many who will offer words of encouragement and pointers to some of
the young, up and coming dj's.  That sort of mentoring is what's needed for the next group to flow with and grow with.
Jack Shepler aka Jackola:  Steady is not only a great DJ, he's real. He doesn't overhype, he doesn't play politics, and he has a genuine interest in promoting local music culture.
Indy has been lucky to have him. Austin is getting a true player, and by that I mean team player of course. I've had many opportunities to tag team with him and it's always fun. He keeps me on my toes, but we play off each other in a way that's fun and fluid. I'm going to miss that!
TopSpeed: Lay flatts IN, aka Lafayette… seeing shannon spin there at the rink, for me, it was great.  Got to see a side of a guy do a different kind of music to a  crowd that really accepted it well.  From that to the Cactus,  I told Him I'd always try to stop and see him at the Cactus.  I said from here and Chicago I'd come see him…. when I could knowing if I'd stop, I'd stay too long   You were pretty excited when he actually moved to Indy.  I knew if he was closer, I had a chance og gettng music from him.  He met me at midtown grill at 2008 and gave me a folder of House, I still haven't been able to go through all of it.  Shannon Burton, if anyone doesn't know, it is a derivative name of a rapper who I am fond of….so why wouldn't I be happy about a guy adopted that name and  keep it steady on the turntables.  He will be highly missed.  Met too many djs around the city that know his name real well that will miss him as much as I do.
Kyle Wilson:  Shannon and I started out with the dance background.  Always seeing each other at different events out on the dance floor cutting it up and just having a good time.  There are even several memories I hear others share of us out on the dance floor.  Then there was always the fact the Shannon would be behind the decks tearing it up as always dropping "O'Sheila" on vinyl before I could even ask.  He is without a doubt one of the faces I was always happy to run into.  I truly feel Shannon will always be one of those friends that although we may not see each other for a long time, when we do we can pick up like it was yesterday. Hope everything works out like I know it will for ya, and keep up the good work with the positive vibes. – Big Kyle
Lisa SHIVA Smith:  My memories of Shannon all revolve around his big smile and infectious demeanor. He's always been that dude, bringing the party to you with a smile and an upbeat attitude.
Nate Cancilla (Jin-XS):  Back when I was still shitting green as a DJ, i was on some very tiny ass shows for Crash! promotions that drew next to no one. However, Steady was one of the few local names that came to check it out when we were getting a lot of ire from other local DJs. He got one of my mix cds, which he still says is in his car cd rotation to this day. It may not seem like much, but it was little things like this that went a long way when i was breaking in, and that's one of the biggest reasons why I have so much respect for Steady B
DJ Rican :  At a time like this for being thankful for many things, I am grateful for gaining a friendship with Shannon. He, along with the TSRP crew, taught me a lot of the ins and outs of the DJ Business and introduced me to a lot of great people. From chaperoning him at the Neon Cactus gigs to enjoying T.N.T / All Record Parties / and the (Squish face) music, I know he will bring just as much love and talent to Austin as he's done for Indy.  God Bless and Best Wishes for Shannon and Amanda Burton (Mom and Dad) *BAM*
Pete "Antik One" - NAP DNB:  I can't say I know him well, but his influence on the scene here has been apparent since I returned to Indy. I've shared the stage with him once. He was very kind and encouraging. His attitude and general support for Dj culture as a whole will be missed.
Schaunita J. Falter-Lett – SHANNON'S MOTHER – "I am the #1 fan and biggest supporter of Steady. I have followed and encouraged his love for music since his first desire was expressed. Gifted not only in music but also gifted in his love for mankind and the gathering of many through his Steady Beatz!   So Proud that the Love he has shared is being reciprocated as he turns one more corner to new adventure and possibilities.
As for funny stories;
Who do you know that ever skipped school in 1st grade? Must say he has always been creative!  Love you, prosperity and blessings be with you.  -Steady B's Mother"
Buck Rodgers – formerly Indy, Transplant to Austin:  Shannon is the big brother I never had. Back when I first started to dj he used to bring records back from Chicago just to give to me. Introducing me to new genera's and showing me the ropes when it comes to business. You really don't find many people like Steady. However, where as most of you are sad to see him leave. Im actually VERY excited for Shannon and his mrs. to start their new venture down here in the dirty south!! Can't wait to see what 2015 has in store us. #whatthebuck #thebteam #959
Cool Hand Lex AKA Alex Edgecomb:  Shannon is the best friend and DJ partner anyone could ask for. He's an outstanding mentor to the younger class, a savvy businessman, and a world-class destroyer of dance floors. We've shared in a lot of ridiculous situations in a lot of ridiculous locations and there's nobody I trust more to have my back. He's quite literally loved by all and his departure from Indy is just Austin's great gain. D!rtst*r in ya mouth all day.
FIND HIM HERE:
TWITTER:  https://twitter.com/dj_steady_b
Facebook:  https://www.facebook.com/DJSTEADYB
Mixcloud:  http://www.mixcloud.com/djsteadyb/
Reverbnation:  http://www.reverbnation.com/djsteadyb
Steady B on Soundcloud
Photo credit:   Dynamik Optiks, Aaron Lingenfelter, Amanda Burton, Neon Cactus
It was in the basement venue, The Casba that I first saw FIGURE. It was dark, no cover, and the place was packed. The sound that came out of the speakers that night cannot be described and neither can the energy of the crowd. I realized then I was witnessing a mad scientist of beats at work.
Figure went on to play IndyMojo's Identity After Party and was signed to AM Only (largest EDM talent agency) that same week. His career instantly exploded into a welcomed chaos of shows around the world and tons of releases. Since then, he has only played in Indy twice, at The Amber room which he headlined and at Wheelhouse Music Festival.
This coming Altered Thurzday, we can finally announce his return to playing his home state. At none other than the infamous Mousetrap and for only $8 at that. He is bringing his Terrorvision, which is a collaboration of the most terrifying visuals alongside his Monster tracks. This show is years in the making, let's kick off the year with a bang, bang!
Josh Gard has had a long history in music. Just a few short years ago he donned the name Figure and began making electro house, but has since become a regular name in all realms of electronic and dance. Scoring positions among the charts may have gotten him recognition, but a hefty amount of praise has been raining down on him lately as some of the leading artists in electronic music have valued his live performance skills as some of the best in the business.
In 2011, his Monsters of Drumstep series married his love of horror with his immense production skills to become the soundtrack for the Halloween season. Figure created his own imprint, DOOM Music to house the Monsters series which has now become an annual release. In 2013 FIGURE's monsters series became the official soundtrack to Universal Studio's Hollywood Horror Nights theme park.
Figure recently signed with OWSLA to release "Horns of the Apocalypse". Horns of the Apocalypse showcases FIGURE'S evolving sound and take on 4/4 dance music with his lead single Eagle. War Call & Beast Mode will remind fans of FIGURE'S signature sound. The EP features DEL The Funky Homosapien (Deltron 3030, Gorillaz, Hieroglyphics) Mr Lif (Definitive Jux) & Nick Thayer (Owsla).
"The direction and influence for the production came from being on tour all of last year and a good chunk of of 2013 so far. The entire EP was written on the road but mastered at my home studio in Indiana using my Neve Racks and Abelton. I'm really looking forward to seeing my fans on tour this fall and hope they all love this release as much as I do." – FIGURE
October 2013 saw the return of FIGURE's highly acclaimed Monster's series, with the release of Monsters Volume 4. Monster's vol. 4 quickly shot up the iTunes/Beatport worldwide charts with key tracks like Are You Afraid Of The Dark ft. Lexi Norton, Living Dead & The Center of Hell ft/ Helicopter Showdown. All in all the album takes listeners on a 13 song trip through the dark world of FIGURE's monsters, and showcases another side of Josh Gard's sound design that ties the LP together with dark interludes like Symphony of the Damned & Death's Gospel.
When he's not recording in his hometown studios in rural Indiana, Gard is touring worldwide, with packed tents at festivals like EDC, SnowGlobe, Starscape, The Bounce, Creamfields Australia, Tomorrow World, Global Dance, and Belgium's Dour. He just ended his 14 city Terrorvision Tour in November and Indy will be the 15th city on January 8th!
Local Suport From
HOLLOW POINT

IndyMojo // G-9 Collective // NAP DNB
https://www.facebook.com/djhollowpoint
JIN XS

IndyMojo // G-9 Collective
https://www.facebook.com/TheDJJinxs
INDIGO CHILD
IndyMojo // G-9 Collective
https://www.facebook.com/IndigoChildIndy
Free Shit!
You and a guest will get free entry to the show and a Riot Pack signed by FIGURE.
Rules
1.  Comment below and tell us why you should win!
2.  Share this page to a public post on Facebook tagging 5 friends including Indymojo.com.
3.  If you don't follow both rules you LOSE!
Winners will be announced January 7th!
January 8th
Mousetrap Bar and Grille
$8
21+
Night 1
Festival goers were already pouring into Opti Park at 5:15 when I arrived at the opening day of Wheel House Festival. A Squared Industries were definitely doing an ace job of kicking off the party. I could hear Daft Punk as I approached the gates, which to me, is always a good sign. Even though it wasn't even 6:00 p.m., A Squared definitely gave off that midnight party vibe and it was a great way to start the festival.
Keys N' Krates came on next and though I'd never seen them before, I was pleasantly surprised by their vibe and how they got the crowd hyped. The best word I've heard used to describe their overall sound is "Dream-Trap." They have this atmospheric, melodic sound that creates an interesting juxtaposition to say the least, with the trap music they also play. They did a nice job of interacting with the crowd; talking about how they drove down to Indy from Toronto, and my favorite part of the set, where Jr. Flow did some solo scratching; a fine display of turntablism indeed. Adam the drummer also got a fancy little showcase and it was a great demonstration on how "EDM" artists can actually be talented musicians. From these solos, they went into some sort of mix of "Bittersweet Symphony" and the crowd was all about it. It was both interesting and refreshing to hear familiar songs like "I'm a Hustler" "On to the Next One" and, "Go DJ" with both a trap beat and a melodic, atmospheric background. I could appreciate their uniqueness and originality. Their final track was fun, energetic and eased the crowd into a more escalated party mode that would only continue to build throughout the night.
Flosstradamus was a bro's traptastic wet dream. This was an extremely high energy set that was perfectly timed for the large crowd increase that poured into the festival during this time slot. They had the crowd chanting, bouncing, screaming, making bro-tem poles…yes; apparently this is a thing. I saw go-go dancers, a dude with a hugenormous mohawk, a girl in nothing but panties, a turnt-up crowd screaming, "Face down, ass up!" "No pants girl," "No shirt girl," some dubstep "wobwobwobs," some Benny Benassi "Satisfaction" remix that was honestly less than stellar (Shy guy's is exponentially better, if you've heard it), Kendrick Lamar tracks, Lana Del Rey remixes into Rick Ross, and Major Lazer, the crowd yelling "Fuck a P.O., Fuck a piss test!" repeatedly, and a new original track titled, "Mosh Pit." Although this type of music is not my personal cup of tea, I could definitely appreciate how hyped the crowd was and what a good time they all seemed to be having. I saw that it is possible to be a good performer no matter what type of music you are making.
By the time headliner Paul Oakenfold exploded into his trancetastic set, the crowd was ready to get buck wild. This veteran of the electronic music scene truly knows how to manipulate a crowd and give the people what they want. The crowd had grown; seemingly tripled what it had been just an hour prior, and every face I could see throughout the crowd appeared to be smiling. The lighting, sound, and visual experience was overall impressive. All through the crowd I could see glowing objects, spinning things, hula hoops, fire dancers, bromance, hugs, high-fives, and a peaceful, happy camaraderie that made me have a warm feeling in my belly…that, and the Sun King…
Much to my dismay, I didn't make the after party at The Vogue that night, but word on the street was, and I'm talkin' from legit, reliable resources, that Gerald Collins, a.k.a. Cadillac G completely dominated the after party in every way, and made everyone drool and go completely batshit crazy. The Facebook posts were abundant, and I heard about it the entire next day of the festival; from multiple decent folks. Very sad I had to miss that, but I know I will get to see him again soon, and I'd encourage you all to do the same. You can check him out with the the CRUSH Entertainment crew, catch him spinning throughout the city, and hear his sounds here.
Day 2
On the second day of the festival, I arrived partway into X5ight's set. I heard a track that sampled "Rock the Casbah" from one of my favorite bands of all time, The Clash. This was the highlight of their set for me; the remainder was a lot of party rock-type tracks, and it was just too early in the day and the crowd hadn't gathered yet. They did start the days festivities off on an upbeat, party hype mode, and I think the crowd appreciated that.
Shy Guy Says came on next, and despite some sound issues, his set was phenomenal. Of all the performers I have seen; both local and national, Shy Guy Says places more enthusiasm and passion into his sets than anyone I've watched. He puts seemingly everything he has into his sets, and it SHOWS, and it always makes for an entertaining set. Whether you enjoy the type of music he produces, which most seem to, or not, the one thing absolutely certain is that this guy is a natural born entertainer, and he has a large fan base that seemingly worships him, and that's saying something. He plays in Bloomington, Indianapolis at IndyMojo events, festivals such as Hyperion, MojoStock, and more than once he's flown across the country to play in places as far as Idaho. Although a long time local favorite, he is someone to watch and expect to blow up nationally and maybe even worldwide in the coming months/year. Some highlights of his set were when he played his rendition of "Satisfaction," which was exponentially better than the group I heard mix it on the night before. The diversity of his set was also noteworthy. I heard everything from reggae, to dubstep, to hip hop and trap, to some melodic "pretty" sounds all within an hour… One entertaining aspect of Shy Guy's performances is the use of his hands…and not as in controlling the equipment. I mean the hand motions/gestures he makes. At times, it seems as if he is literally using his hands as magic wands that control the music that is coming out…like some sort of wicked symphony maestro conductor guy. The crowd grew rapidly midway through his set and he officially got everyone in "all the way turnt up" mode.
Action Jackson was up next and his set was, to be completely honest, even though it sounds generic, FUN. Chances are if you live in this city and you go out to bars and clubs, you know and/or have seen Ben Action Jackson "in action," but if not, I strongly urge you to do so. He is so eclectic and diverse, and really just completely equipped to read and satisfy any crowd; a true talent in itself. The crowd had grown by this point and everyone piled in the front to check out the set. Some of the things I heard during his set: Lil Jon, Ludacris, some electro-house, some dubstep "woop woop bleep bleep wob wob wob" sounds, some Latin flavor/salsa type/worldly sounds, hip hop flavor, arena rock anthems, some badass electronic version of Listen to Your Heart by Roxette, Jay Z's Dirt off ya Shoulda, Move Bitch, Get out the Way, and Lana Del Rey… this really kicked off my day and got me in serious raging-face status, along with seemingly everyone else.
Salva came on at 3:15 and although I admittedly hadn't heard his music before the festival, I'm vouching for this fella and pledging that going forward, I will check out what he's doing. He was a truly impressive performer, and that is coming from someone who is not easily impressed. A notable point about his performance was that I did not see any laptop on stage with him, which intrigued me. Salva played everything from "EDM/electro" to dubstep to trap; and he was visibly into what he was playing. He actually appeared passionate about what he was doing and that always makes a performance better. He was really in a zone for a minute and I just really enjoyed his enthusiasm and it was refreshing to see someone new, playing music in genres that aren't normally my "wheel house" but still thoroughly enjoy.
The other admirable thing about Salva is that he seriously knows how to use a mixer. He made me want to really let go and dance for the first time of the day as he played some trap, some trance-ish stuff, some hip hop, some melodic stuff, into some booty house, into a mix of that "Woke up in a New Bugatti" song that at least 3 other artists did that weekend, but none as cool as his. The variety in his set was seemingly widely adored.  Salva wins my award for biggest surprise/best set by someone I'd never heard before.  I'm a new fan, most definitely.
Araab Muzik's set consisted of trap and dubstep, scantily clad dancers, and drum machines. The two highlights of the set were hearing a mix of "Welcome to Jamrock" by Damian Marley as well as Flux Pavillion's "Got 2 Know."

FIGURE @ Wheel House
The sun was high in the sky as the people starting making their way up front for FIGURE's show. The king of Drumstep was about to take the stage, armed with his MIDI fighter, a shit-ton of new beats from his new OWSLA release, and even some unreleased surprises. The crowd started growing as to the biggest the day had seen as he played one of his signature tracks, Dominate, in which the BPM shifts five times in a four minute time span. Figure's horror tracks were not left out as he murdered the crowd with Michael Myers…highlight for me, and the grand finale was Cas One coming out to rap his verse from Doomsday. Cas One had the whole crowd pointing their "guns" at him as if to shoot him as the drop hit and he stage dove into them. This was a truly remarkable performance from one of Indiana's own, and left a lasting impression with several festival goers. Several reputable musicians and fans alike stated that Figure's set was the highlight of the festival for them.
The moment that everyone had been anxiously awaiting for two days had at long last arrived. 7:00 p.m. Crystal Method take the stage for a now massive crowd who all went berserk as the sound exploded from the speakers. Instantly I was mentally and emotionally transported back to 1999 when I first saw the Crystal Method on the Family Values Tour; I felt 19 years old again, and I literally had goosebumps and cold chills.
They used these amazing contraptions that combined cdjs, multiple guitars, and a keyboard or controller of some sort, and it was truly unique and impressive. The quality of their performance, both aesthetically and audibly, was impeccable.. Watching the crowd as well as CM, I took special notice of the facial expressions and it was truly awe-inspiring to see the pure bliss and amazement of the faces of the awe-struck fans. One really moving thing was seeing the new fans and the old fans enjoying the hell out of this show in a beautiful display of togetherness and simultaneous elation. I heard a lot of material from their first albums during the set and that was a great surprise. One of two paramount moments of the set for me was when they broke into "War Pigs" by Black Sabbath. The crowd; myself included, went absolutely bananas times 12. I actually squealed uncontrollably at the "Satan laughing spreads his wings….OH LORD YEAH" part. I mean, literally shrieked like a toddler. It was almost overwhelming; I may have even shed a tear. The other amazing moment, and this one touched the hearts of MANY people I talked to after the show, was, if I remember correctly, sometime around when they played Busy Child– when one of the members gave mad props to our city and expressed to the crowd the importance of supporting our local music scene because, "…without it, things like this can't happen." The crowd again went wild, and it was very moving and heartwarming to hear someone of such stature pay such a kind tribute to Indianapolis and intently urge the continuing supporting of our amazing local scene. Crystal Method's set was beyond the shadow of a doubt, the musical highlight of my entire weekend, and maybe even the entire summer.
Wolfgang Gartner appeared as the final act of the night and the entire festival, the crowd to what looked to be the largest it had been the entire weekend. Familiar tracks such as Space Junk, Redline, One in a Million-Charlie Darker, and Love and War were played, the lighting was so perfect and built and exploded at all the right times.
Near the very end of the set, Wolfgang Gartner disappeared and Joey Youngman came out… this, for me was the highlight of the set. For the next several minutes I was in House Music heaven as Joseph Youngman dropped some proper Chicago House on our heads. I was fortunate enough to be standing next to phenomenal local talents Rudy Kizer and Richard Jangatha/jFET, both of which are extremely appreciative of that Chicago House sound, and their faces appeared to light up just as mine did. I don't think it would be an exaggeration to say that EVERYONE was dancing by the end of this set and I don't know that there could have been a more perfect way to end Wheel House Festival.  Check out this YouTube video featuring part of the set.
The after party at the Vogue already had a line wrapped around the building when we arrived shortly after the end of the festival. Helicon, Gabby Love, Lockstar, Bad Boy Bill & Richard Vission, and Bryan Downs collectively put on the best party I have ever been to, and that's a very bold but true statement. The Vogue was absolutely packed and everyone showed up with dancing shoes on. There were 8 cdj's on stage, and the sound was banging. The dance floor was packed from beginning to end.  It was like everyone didn't want to let Wheel House Festival go, and we all held on to the after party for dear life so that it would never have to end.
Wheel House Festival was, according to everyone I know who attended–as well as strangers, a complete success. On all of the Facebook, Twitter and other social media posts, I have yet to see a negative comment about the festival or the after parties, and that is beyond impressive; especially for a first-year festival. Wheel House will most definitely be an annual tradition for my friends and I and something that I look forward to all year long.  Wheel House was an all-around win for sure.
Here are some good quotes from our local musicians, promoters and friends:
Gabby Love: "I'm semi-recovered from this amazing weekend and finally have enough whits about me to express my love and gratitude to my DJ/promoter extended family and the people who came out this weekend to enjoy some amazing music and talent at Wheel House and The Vogue. What a BLAST! The festival had great turnout and I heard nothing but good things from people who attended. The Vogue was absolutely bananas Saturday night. That was one of the best parties I have ever been to, and I have been to quite a few. And opening up for the DJ that solidified me having to become a DJ (Bad Boy Bill) was a personal highlight and am so beyond thankful for the opportunity. I just want to thank all those involved in putting on such a great weekend of music and 2 rocking after-parties. I love that we can all come together and support each other and do amazing things! Much love and respect !!! ….This weekend was the definition of plurnt-ness… So amazing!"
Antik One: "I loved some of the subtle statements that Crystal Method made during their set… As well as the very blatant. It was great to see someone so influential make these statements publicly to the event goers. Most importantly "support your local scene, without it things like this can't happen."
Gizzmo: "Crystal Method was the highlight of my one day visit. It was great to see a crowd of kids getting down to a couple of guys I've been getting down to since I was a kid. Was also nice to hear stuff that wasnt watered down poppy "dance music". The festival was all about hanging out with the family for me though. I wasn't expecting to be 100% into the music but still enjoyed a good chunk of it."
DJ Mass Appeal: "I'm so proud of my city. The level of sponsorship was fantastic; from the food trucks to the vendors to the sponsors, the response from the Indy music scene was amazing."
Rudy Kizer: "I'm just really happy we are able to have this here. The last time we had something like this was Identity Festival. The rave days are gone; in the past, an event like this would've had to be in an old abandoned grocery store. …I was glad to see Wolfgang Gartner still maintaining, All things considered, we had good weather, a good crowd; I'm really pleased with the turnout; and it was good to see a new and different crowd as well.
Cadillac G: (When asked who he'd seen at the festival that he hadn't previously had a chance to see) "Paul Oakenfold is a legend. He was really one of the first "big time" dj's. Wolfgang Gartner definitely reached another level; that was some proper house. I'm really excited for Richard Vission at the after party; proper DJ shit. He's been pushing the envelope since forever. Good skill and turntablism."
Jangatha/jFET: (When asked what he most enjoyed about the festival) "The togetherness, the vibe, the lights and the dancing!"
Shy Guy Says: (When asked what the highlight of the festival was for him) "For me probably watching Figure's set, watching Cas One's stage dive, or just being able to stand like 10 feet away from The Crystal Method backstage. Playing the show was cool, but I was just excited to be around all the awesome talent."
Hugh Jeffner: Mad respect to Slater Hogan, John Larner, Keepin IT Deep The Vogue, Steve, Drew Arness,Crush Ent Ron Miner, Gabby Love , Lockstar , Rad Summer, A2 ,Andy Skinner, Annie Skinner, Jason King, Matt Ramsey, IndyMojo, Nuvo, RadioNow100.9 , Switch District, Jeff Long, Sinclair Wheeler, Studio 77, James Meiser Lindy Meiser, Buck Rodgers , Action Jackson , Ryan Hickey Rachel Rubenstein… If I missed anybody it's not intentional. Tonight I am watching Wheel House. I am so proud to be an Indianapolis DJ. This isn't about radio, cliques, it's about a city coming together and putting their personal ish aside for the greater good of our music scene. F………. Proud moment…drinks ups Indy! Today is a good day – Ice Cube….
Joseph Franklin/DJ Iron Lion: "Indianapolis is really starting to shine!!! Couldn't have said it better Hugh Jeffner. So proud of Slater Hogan/John Larner, Annie Skinner/Andy Skinner, Jason King/Matt Ramsey, and all people involved in putting together Wheel House Festival. Let's keep this ball rolling Indy!!"
Jason King-IndyMojo:  "Thanks and praises to Matt Schwegman from The Vogue. I see lots of promoters flexing this weekend, but proper respect needs to be given to the man who made it all happen"
Take a moment to let us know! What was YOUR favorite moment from Wheel House Festival?
photo credits: Keith Griner/FX Media/Phierce Photography, Matt Ramsey, Matt Duncan, Life of the Party Entertainment
June 28th – The Vogue Theater

IndyMojo Presents:  Kaleidoscope Jukebox and BoomBox
If you missed this show, I both pity you and question your judgment. It has been so long since I've experienced something so downright bad-ass, mesmerizing, majestic and awe-inspiring as the show that went down last night at the Vogue…
Kaleidoscope Jukebox took the stage around 9:45. The first thing that impressed me was the fact that unlike a lot of shows where it takes people either a couple of drinks, or just a little time to get warmed up and actually start dancing, K.J. had an instant dance floor within 1 minute of the start of his set.
His music was admirably unique; very "trippy" and "worldly" sounding. I heard parts of reggae, trip hop, psychedelic grooviness and a tribal, almost spiritual sound; all beautifully blended and changed up at perfect times. At one point, I looked up and saw bubbles floating through the air, and when the colored lights would hit them, they illuminated multicolored and it was almost hypnotic. While I don't like to compare musicians to other musicians, there were certain points I definitely felt a sort of Thievery Corporation and/or Massive Attack-ish vibe; and when I said that to someone, they informed me that Kaleidoscope Jukebox had actually won a Thievery Corporation remix contest. Fun fact!
His music was mellow and sort of enchanting. At one point I told the girl next to me, "I feel like I need to meditate now; maybe do some yoga." I'm a sucker for a good sitar, and Kaleidoscope Jukebox did not disappoint. Near the end of his set, I was absolutely blown away by a track he did paying a sort of whimsical electronic tribute to the Beatles, "While My Guitar Gently Weeps" titled, "While My Sitar Gently Weeps" and I was sold.
I feel like I wouldn't be doing justice to say it was a great set; it was more of an experience, and although I hadn't heard Kaleidoscope Jukebox before this show, I'm definitely a huge fan now. I encourage you to check out his music and go see his show if you get the chance.
At 11:00 BoomBox took the stage and for the next 2 hours I never stopped smiling once. In fact, my face actually hurts today as a result. There are not enough positive adjectives in the English language to adequately describe the Boombox set. I will sure as hell give it a shot, though.
To set the scene, the lighting was phenomenal. While it made it very difficult to take a good picture, it was so aesthetically pleasing with all of the changing colors and moving and flashing. The sound quality was stellar, the dance floor was packed. BoomBox is just straight jamming in their big hats and fluffy boas. Russ Randolph's driving beats and bright, melodious keys were such a perfect compliment to Zion Godchaux's guitar and vocals. They jam HARD and their buildups are nothing short of explosive. Their sound is such a perfectly blended combination of so many different styles and sounds that it is nothing short of dumbfounding. I have honestly never heard anything that sounds like these guys' style. Taking sounds that are at times psychedelic, 70's, Grateful Dead-esque guitar riffs, and electronic awesomeness and combining them sounds truly brilliant.
When I heard the first hint of a possibility that they were going into"Mr. Boogie Man" the excitement level of the whole place, which was already quite elevated, intensified to a whole new level. At that moment, it seemed as though the entire venue was dancing and having the absolute time of their lives. When the lights would randomly scan over the crowd and illuminate their faces, all sweaty from dancing, all I could see was a vast sea of enormous grins. Not long after that, I made my way down to the front of the stage and just danced until I was covered in sweat and my heart was content, amongst hundreds of random strangers who suddenly all felt like close friends who were all sharing in the same magical experience.
I would say that the highlight of the evening was when BoomBox played their version of "Shakedown Street." The place went into a frenzy and if there was anyone not dancing prior to this point, that was no longer the case. Although there are people who are normally pacifistic and gentle people but would brutally stab me for saying this, I feel like after hearing BoomBox perform Shakedown Street, I don't think I can really ever again be entertained by listening to the original Grateful Dead version. No disrespect to those guys, but this is just on another level and any other version just sounds boring now.
Bottom line is that these cats get DOWN. This was the best time I've had at a show in literally years. The energy level was high, the mood was perfect, everyone seemed to be having an absolute stellar time, and the music just couldn't have been any better whatsoever. This was the first time I had seen BoomBox perform, but I certainly know it will not be the last. This is a group that I would probably spend my rent money to travel out of state to see if I got the chance. I mean without trying to sound like a complete gushing fool, it was damn near life-changing. Do yourself a huge favor and check them out on their website, Soundcloud and social media sites.
https://soundcloud.com/boomboxmusic
https://www.facebook.com/thisisboombox
https://twitter.com/thisisboombox
http://www.flickr.com/photos/thisisboombox
There is not a better day for a brutal Dubstep blog with the release of the new Nostalgia EP. This drop is catnip to your ear pussies. Go grab it! As always, some new, new with a side of wub, wub in store as well.  P.S. Play Me is killing it right now.
NOSTALGIA
DRIFT GAP EP
PLAY ME RECORDS

FREE BEES
$$$BUY$$$
After a holiday week I have returned to bring you the freshest of fresh, plus a few tracks I would like to add in that came out on the off week. Play Me has a really good release out today by Divine Elements. Check out the video and the release. Savoy, who I am a huge fan of has a free release out. Crizzly brought out some fire-ass drumstep with his remix of Fuckin' Problems. All the wubs and untz you need in a week, right here on Dirty Mondaze!
*Featured*
Divine Elements
The Ascent EP
Play Me Records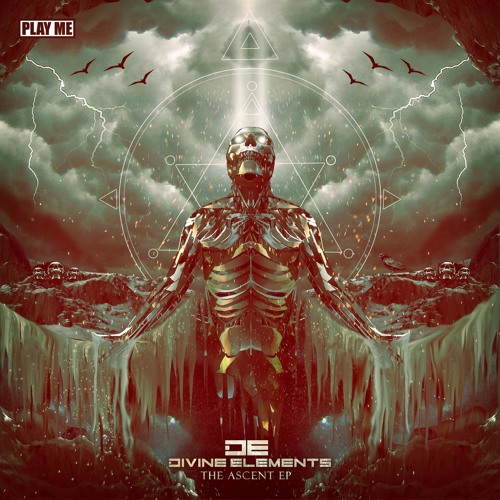 Savoy
Three Against Nature
Free Download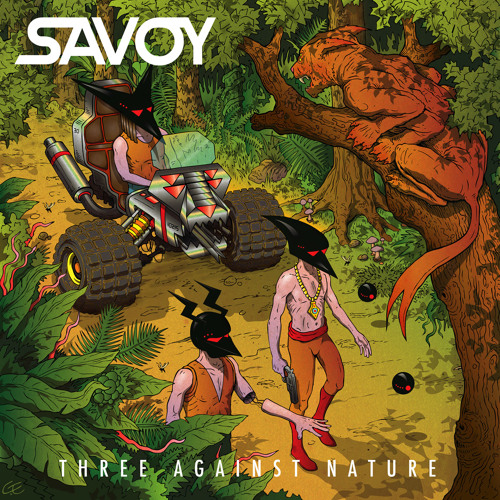 High Rankin
The Rat/Horrorcane EP
Position Chrome


Bree Feats
Buyz Untz
This week has been slow on the cloud. I have a few tracks for you to rage with. The most impressive was Far Too Loud's "Drop The Bomb". The lack of creativity in the recent week has been very disappointing. Where are my producers at? Come with it! I hope to have something better for you next week. Here is what I could scrounge up for you. Enjoy
 Freeness!
Doll Hairs Needed
You may have seen this article floating around your social networks recently: The 10 worst people you see at every summer music festival
While I can't take credit for the idea to write the article, I do like to think I could have done a better job at compiling this list than the creep who wrote it. After I read the list a few times, I felt short-changed on a few of the bullet points. Some are dead-on depictions of the crazy, annoying people that show up to every festival, but others are cheap shots at stereotypes or recycled thoughts with little creativity. There's no author identified in the article, leading me to wager a guess that whoever wrote it has little festival credibility to back up their accusations. Allow me to explain which of the items on the list I agree and disagree with… and my suggested replacements for the weak ones.
---
10. The guy who's "really feelin' it, man."
Excerpt: he's somehow found the only patch of grass with 40 open yards of interpretive dance space in every direction. It might have something to do with the fact that there's not even any music playing right now.
Thumbs up or down?
These people exist. They're fun to watch. Especially while you're waiting in any kind of line.
---
9. The three little high-school dickbags still trying to make mosh pits happen.
Excerpt: They live to irritate everyone around them to the point of rioting, and won't let a slow song stop them from randomly elbowing you in the back of the head."
Thumbs up or down?
Sure, I guess. I don't really recall ever seeing that many moshers at the festivals I go to but, whatever.
---
8. People with kids.
Excerpt: Don't get us wrong: a loud, drug-fueled, overcrowded, clothing-optional sex-carnival of irresponsibility is a great place to bring a baby…
Thumbs up or down?
Hell yes to that. There are exceptions to every rule, but festivals are no place for children.
---
7. Girls in leggings.
Complete description (because it's hilarious): We can only imagine what kind of swamp-ass nightmare is festering beneath that Spandex cameltoe. Let's get this straight: Which bygone era that you're too young to remember are you futilely attempting to resurrect here, the '60s or the '80s? Because you can't have both. You can't have either, but you especially can't have both.
Thumbs up or down?
Couldn't have said it better myself.

---
6. Guys(?) in unitards
Excerpt: Everything we just said goes double for this creature.
Thumbs up or down?
This is where the list loses its creativity. Crazy costumes may not be everyone's "thing", but somebody has to do it. The entertainment factor alone warrants this guy's existence at a festival.
---
5. Old guy who looks kind of lost.
Excerpt: Last seen silently shaking his head at "girl in leggings," this grizzled Woodstock veteran and possibly either the Ben or Jerry in Ben & Jerry's is now aimlessly roaming the festival grounds, trapped in a serene but confusing fog of psychotropic drugs and dementia.
Thumbs up or down?
But I reckon if you just talk to the guy he really does have some good stories to share. He's not as senile as perceived here and is probably pretty cool to hang out with.
---
4. Mud people
Excerpt: Congratulations on making it "back to nature," though we're not sure we remember "nature" containing so many upper-middle-class white kids sliding around on their bellies to Modest Mouse songs.
Thumbs up or down?
File with "Fountain people" from Bonnaroo. One time at Wuhnurth we camped on an incline, to which my friend responded, "It's okay. We're Hill People now."
---
3. This guy. Whoever he is, whatever this is, we want no part of any of it.
Thumbs up or down?
Again, with the costume ridicule. Lay off it, man.
---
2. Flashers who have no business flashing.
Excerpt: For god's sake, lady, if you're going to unleash those things, point them at the mosh pit kids.
Thumbs up or down?
This feels like a weak attempt to hurry up and get this list completed before the blogger's deadline. This photo has been circulating the interwebz and clogging up my feeds for a few weeks now and the shock factor just isn't there anymore. This article went stale at this bullet point. And really… I don't think flashing is all that common at festivals.
---
1. Passed-out bro who sleeps through the entire festival.
Excerpt: He promised himself he'd keep it together for Dave Matthews Band, but that third Jagerbomb during the Jack Johnson set really put him over the edge.
Thumbs up or down?
This guy totally exists. And nobody likes him.
---
I now submit my suggested replacements for items 6, 3, and 2 on this list.
6. Guys(?) in unitards The drug-pusher
It's a fact of festival life that you will be offered drugs from the time you set foot on your campsite (hell, sometimes while you're still stuck in traffic waiting to park) till the moment you're packed up and heading home. Regardless of if they have what you're looking for (because these guys do have a place in the music festival black market), the ridiculous story-telling wooks are usually not ideal candidates for new friends to pal around with during your stay.
#3. This guy. Whoever he is, whatever this is, we want no part of any of it. The spunion.
This guy will eat too much ecstasy an hour before the Disco Biscuits set so he can haphazardly dance with flailing arms and no regard for anyone around him.
#2. Flashers who have no business flashing. Guy who still thinks it's funny to yell for "Karl" or "buttscratcher" while walking through tent city at 4 a.m.
Much like last year's sunscreen, these jokes should be disposed of after one year… or two years max.
Dear Rolling Stone,
Here I sit, behind my computer on Sunday, January 29, 2012. It's one week before the Super Bowl will take place here in Indianapolis, the city I call home. I'm not terribly excited for the game (ask anyone who knows me at all and they'll confirm my hatred for sports), but I am proud of all that The Super Bowl Host Committee has done to make this a welcoming city to the 150,000 guests they estimate we'll be having (despite the Super Bowl Shuffle blunder and that horribly ugly poster). Among the most popular attractions in downtown Indianapolis right now are the 100 foot tall zip line, the "NFL Experience", the giant XLVI letters on the circle, Indy Cars parked at various sites throughout downtown, and- of course- lots of musical performances.
These concerts are the highlight of the Indianapolis Super Bowl Experience for a music enthusiast like myself. Once the reality set in that The Big Game would be held right here in our very own city, the local music community went berserk with anticipation and delight. Even more exciting than headliners like LMFAO, Railroad Earth, Big Sam's Funky Nation, and Umphrey's McGee is the exposure that our own local, deserving talent stands to gain in the next week.
Between the Indianapolis-bred bands that are found on the pages of http://www.indianapolissuperbowl.com and locally produced events like Sun King Brewery's Local Underground Tent Party, it seemed that there was a pleasing amount of love and attention given to those bands who've put in the time and hard work to build a reputation around town. Consideration had been given to nearly every genre Indianapolis has to offer: bluesy rock from the Max Allen Band, Jennie DeVoe's folksy Americana, power pop with Stereo Deluxe, soulful R&B by Whitney Coleman, and everyone's favorite face-melting funk band, The Twin Cats. These are the bands that write original music, that perform in and around Indianapolis on the regular, and actually deserve to be recognized during a time such as their hometown hosting the Super Bowl.
And then the Rolling Stone "Open for Jane's Addiction and The Roots" voting contest was announced.
I think the thing that bothers me most about these popularity contests is the lack of merit involved with winning. There's never a chance for the competing bands (or their fans) to talk about what they have accomplished that proves they deserve this award more than the other eleventy-billion groups vying for the same grand prize. It's just, vote for me! Vote for me! Vote for me!
Shame on you, Rolling Stone (a supposed authority on what's good in music) for letting the opportunity for a local band to play in front of hundreds of thousands of people be overshadowed by a spirit of competition, rivalry and spam.
You've placed a small glimmer of hope in the eyes of more than 200 bands from across the state of Indiana that they might actually be able to out-vote all of the other bands and win the opportunity of a lifetime.
You've asked these bands to cash-in on the relationships they've built with their fans and supporters by having them bug their admirers every day for seven days. The rules of the contest even state, "Is your favorite band in first place? If not, maybe you should spread the word a little better. Share your contest link on Facebook/Twitter and encourage your fans, friends, and family members to vote often."
Equally as bad as soliciting votes from genuine fans, you've also created animosity between bands that wouldn't otherwise exist. I once competed in a voting contest to be the next Local Little Monster Blogger and I remember how much I despised my biggest competitors- people I'd never met in cities miles away from my own. I can't imagine how contests with high stakes such as yours, Rolling Stone, will affect the feelings a band has towards the group who somehow, miraculously, won six times as many votes as they did themselves… when they had previously perceived their skill levels to be on even playing fields.
Let's not even go into detail on ballot-stuffing, bots, and straight-up cheating. But just know that it happened. And that it's shameful.
I'm not a musician. I'm not in a band. I don't know what it's like to hope for the chance to perform in front of a group I've admired all my life. But I am a supporter and observer of the local music scene. I can see ruffled feathers when there's been a fox in the chicken coop. The proverbial fox, in this case, is the ridiculous contest you've unleashed.
My hope is that since this Social Media spam-fest is finally over, the winners can be announced, we can all discuss (with shock and awe) how the band that won did it, and then soon forget about all the anxiety it created and bad feelings it produced in our local music scene for an entire week.
Happy Super Bowl, everybody.
Love,
Danielle
P.S. Are you a band who participated and can share a different viewpoint than my own? Are you a supporter of the local music scene who has problems with the way this contest was organized and executed? Post your thoughts in the comments below!
It's usually hard for me to churn out another few pages of content unless something really gets me interested, or conversely, if I hear something really pisses me off. Since I've made a promise to myself to keep these posts free of politics, I'm restricted to writing about idiocy on and off the field. Thanks to the invention of Twitter and Facebook, I usually don't have to dig that deep for stories/issues like this.
As many college football and Indiana High School Football fans know, the best high school quarterback in the nation currently resides in Columbus, Indiana. As we inch closer to National Signing Day (Feb 1st), the speculation is heating up as to where Gunner Kiel will play football for the next four years.
On Monday, several media outlets reported that Kiel had backed off from his verbal commitment to LSU to possibly play for Brian Kelly at Notre Dame. (And no, I don't count Bleacher Report as a legit news service)
This all comes after Kiel initially committed to Kevin Wilson at IU before the start of this season. This would be the third time in the past few months Kiel changed his mind.
Now you may ask, "What's your problem with all this?"
Absolutely nothing. And I figured that most people would've felt the same way. After all, this kid is just trying to get himself in the best possible situation