Celebrate Indy CD & Vinyl's Anniversary February 15-21
To celebrate Indy CD & Vinyl's 14th year on Broad Ripple Avenue, and their 1st full year under ownership of Andy, Annie, and Eric, they want to party with all of their patrons for an entire week. That's why Sunday February 15th through Saturday February 21st is Indy CD & Vinyl's Anniversary Celebration Week.
10% off all used vinyl and CDs all week
5% off all new vinyl and CDs all week
awesome all-ages events
It was in the basement venue, The Casba that I first saw FIGURE. It was dark, no cover, and the place was packed. The sound that came out of the speakers that night cannot be described and neither can the energy of the crowd. I realized then I was witnessing a mad scientist of beats at work.
Figure went on to play IndyMojo's Identity After Party and was signed to AM Only (largest EDM talent agency) that same week. His career instantly exploded into a welcomed chaos of shows around the world and tons of releases. Since then, he has only played in Indy twice, at The Amber room which he headlined and at Wheelhouse Music Festival.
This coming Altered Thurzday, we can finally announce his return to playing his home state. At none other than the infamous Mousetrap and for only $8 at that. He is bringing his Terrorvision, which is a collaboration of the most terrifying visuals alongside his Monster tracks. This show is years in the making, let's kick off the year with a bang, bang!
Josh Gard has had a long history in music. Just a few short years ago he donned the name Figure and began making electro house, but has since become a regular name in all realms of electronic and dance. Scoring positions among the charts may have gotten him recognition, but a hefty amount of praise has been raining down on him lately as some of the leading artists in electronic music have valued his live performance skills as some of the best in the business.
In 2011, his Monsters of Drumstep series married his love of horror with his immense production skills to become the soundtrack for the Halloween season. Figure created his own imprint, DOOM Music to house the Monsters series which has now become an annual release. In 2013 FIGURE's monsters series became the official soundtrack to Universal Studio's Hollywood Horror Nights theme park.
Figure recently signed with OWSLA to release "Horns of the Apocalypse". Horns of the Apocalypse showcases FIGURE'S evolving sound and take on 4/4 dance music with his lead single Eagle. War Call & Beast Mode will remind fans of FIGURE'S signature sound. The EP features DEL The Funky Homosapien (Deltron 3030, Gorillaz, Hieroglyphics) Mr Lif (Definitive Jux) & Nick Thayer (Owsla).
"The direction and influence for the production came from being on tour all of last year and a good chunk of of 2013 so far. The entire EP was written on the road but mastered at my home studio in Indiana using my Neve Racks and Abelton. I'm really looking forward to seeing my fans on tour this fall and hope they all love this release as much as I do." – FIGURE
October 2013 saw the return of FIGURE's highly acclaimed Monster's series, with the release of Monsters Volume 4. Monster's vol. 4 quickly shot up the iTunes/Beatport worldwide charts with key tracks like Are You Afraid Of The Dark ft. Lexi Norton, Living Dead & The Center of Hell ft/ Helicopter Showdown. All in all the album takes listeners on a 13 song trip through the dark world of FIGURE's monsters, and showcases another side of Josh Gard's sound design that ties the LP together with dark interludes like Symphony of the Damned & Death's Gospel.
When he's not recording in his hometown studios in rural Indiana, Gard is touring worldwide, with packed tents at festivals like EDC, SnowGlobe, Starscape, The Bounce, Creamfields Australia, Tomorrow World, Global Dance, and Belgium's Dour. He just ended his 14 city Terrorvision Tour in November and Indy will be the 15th city on January 8th!
Local Suport From
HOLLOW POINT

IndyMojo // G-9 Collective // NAP DNB
https://www.facebook.com/djhollowpoint
JIN XS

IndyMojo // G-9 Collective
https://www.facebook.com/TheDJJinxs
INDIGO CHILD
IndyMojo // G-9 Collective
https://www.facebook.com/IndigoChildIndy
Free Shit!
You and a guest will get free entry to the show and a Riot Pack signed by FIGURE.
Rules
1.  Comment below and tell us why you should win!
2.  Share this page to a public post on Facebook tagging 5 friends including Indymojo.com.
3.  If you don't follow both rules you LOSE!
Winners will be announced January 7th!
January 8th
Mousetrap Bar and Grille
$8
21+
This summer, The Mousetrap is celebrating 50 years of The Grateful Dead by bringing you two great weekends of some of the best Grateful Dead Tribute Bands around.
Recognized by locals as the hippie hangout in town, it comes as no surprise that The Mousetrap is paying homage to the band Rolling Stone ranked #57 on their 100 Greatest Artists list. With no shortage of Steal Your Face imagery found in and around The Mousetrap, as well as a reputation for the best live jam concerts in town, I asked owner Michael Quatro how his bar came to be so commonly-associated with The Grateful Dead.
We're not completely a "Dead Bar" as much as a "jam band" bar. We started doing live music 10 years ago, concentrating on Jam Bands. By definition, Jam Bands are a derivative of the Grateful Dead scene. Their use of improvisation and extended jams has directly influenced a generation of new bands, "jam bands". Phish, Widespread Panic, Umphreys, String Cheese and more.  Most all of these bands pay tribute in some way to the influence of The Grateful Dead, thereby making us a Dead Bar. With the growth of the festival scene, and the diverse musical genres these festivals now include, our stage has also become very eclectic. To call it a "Dead Bar" now wouldn't be quite accurate, but our roots will always be Dead.
Stop by The Mousetrap this Saturday July 19th for Texas-based FORGOTTEN SPACE.
Staying true to form, the instrumentation of two guitars, bass, keyboards, two drummers, and strong three and four part vocal harmonies creates an incredibly accurate representation of the real enchilada. Add to that a willingness to explore arrangements from all eras of the Dead's body of work (1965-1995), and you end up with an all out, explosive mixture of good vibes, endless dance party, and deep space musical exploration which engages Deadheads and non-Deadheads alike. (via band bio)
Jerry Garcia's 72nd Birthday Bash
In two weeks, The Mousetrap will proudly present Jerry Garcia's 72nd Birthday Bash over the first weekend of August.
Hyryder and The Whistle Stop Revue will kick off the weekend on Friday August 1st, followed by an all-day party on Saturday August 2nd featuring Hyryder, Flatland Harmony Experiment, The Spirtles and more.
Also expect a shakedown parking lot populated with food & goods vendors. The celebration begins at 5pm.
SCREENING: The Grateful Dead LIVE at Beat Club TV
And for the truest of true Deadheads: this Thursday fans across the nation will gather for the 4th Annual Grateful Dead Meet-Up at the Movies: Beat Club 4/21/72.
Never officially released or seen in its entirety, fans will be treated to a complete, rare Beat Club TV live studio performance of the Grateful Dead captured during their legendary European tour in 1972.
The Beat Club TV performance in Bremen, West Germany is one of the last known videos of band member, Ron "Pigpen" McKernan and features stand-out versions of set staples like "Bertha," "Sugaree," "Playing In The Band" and "Truckin'>Drums>The Other One" with all audio re-mastered from the original analog tapes.
To purchase advance tickets, follow this link and click the orange, square "Buy Tickets" button on the right side of the screen. Enter your zip code and select the appropriate theater from the map. If you have problems reserving tickets online in advance, call the theater and inquire about reserving seats for the showing.
Date: Thursday, July 17
Time: 7:30 p.m. (local time)
Run Time: 1 hour 40 minutes (approximate)
Cost: $12.50 per ticket/$2.50 processing fee per order
Prepare your face for smiling, laughing, and general non-stop shenanigans. The biggest celebration in the LGBT community is ready to spill over into the American Legion Mall this Saturday. Gates open at 10 am and will continue the entire day.
The festival contiues to grow and this year features three entertainment stages; the DeKuyper Main Stage, IndyMojo Second Stage, and I94 Third Stage. There are also over 200 vendors, and over 15 different options for food.
Looking first at the main stage there are a variety of acts ranging from new singer-songwriter Steve Grand, DJ and Producer Dave Audé, Canadian rock band The Cliks, and local drag group the Indy Pride Bag Ladies. The main stage is sure to offer plenty of options for all different tastes. At 11 am the National Anthem will be sung by Holly Petree followed by opening remarks for the festival.
Looking to the second stage, IndyMojo will continue our tradition of bringing quality local acts to keep the party going. During what could have been a preview of his performance for Pride I recently caught Jackola on First Friday in the Upland Room. He mentioned that he had recently acquired a varied selection of hip-hop/pop tracks to get the day going right. With sets from DJ Deanne, Action Jackson vs. Lemi Vice, and a closing performance by breaks-boss Jeremey Daeger, the day is sure to be packed with plenty of dancing and- dare I say it- sick beats.
Local radio station i94 will produce this year's new third entertainment stage. While the list of performers is a little shorter the effort put forth for a first time stage is well done. The stage features a number of different acts including Jessie and Amy, folk artist Megan Maudlin, rock group Mardi Belle, and long time groove performers Blue Moon Revue.
The schedule for all three stages is available here.
Don't think that music is your only option for the day; there are over 200 different vendors who will be in attendance. Covering a range of interests as wide and varied as the attendees themselves, be sure to look for the Naptown Roller Girls, High on the Hill, the Indianapolis Public Library, the Indianapolis Kink Society, and a vendor named Get Flasky (sounds right up my alley) among many, many others.
A full map of the festival and list of all vendors is available here.
In preparation for your day of music, fun, and people watching let's discuss a few quick rules.
No outside Alcohol.
Non-alcoholic beverages are allowed, however they must be in their original sealed container.
Coolers are allowed this year however with other bags they will be subject to search. Outside food is allowed for personal use, no grills are allowed.
Pets are allowed however, keep in mind it will be extremely hot and a large crowd; all pets must be on leashes at all times.
This is an all ages event, so keep your clothes on! While that may be how you would like choose to express yourself, think of the children, man!
The festival is free; however, donation buckets will be out.
Don't be a dick.
Good, now we are set to enjoy an awesome day celebrating diversity and the LGBT community. Now get out there and have a blast!
Check out our previous coverage of the events that led up to the parade and festival:
Pride Week 2014 Nitty Gritty part 1
Pride Week 2014 Nitty Gritty part 2
Circle City Indy Pride: Cadillac Barbie Parade
Back before the days of iTunes Soundcloud, Mixcloud, or hell even really the internet you would have to actually go to a club to hear a DJ play the music you loved. Those days are long gone and you can input whatever you want to into a smart device, in return it just spews it into your brainwaves. We have lost the essence of the weapon that the DJ holds.
This Thurzday, we have the pleasure of having one of the biggest names for DnB in the world….come experience 20 years of drums and basses in yo faces!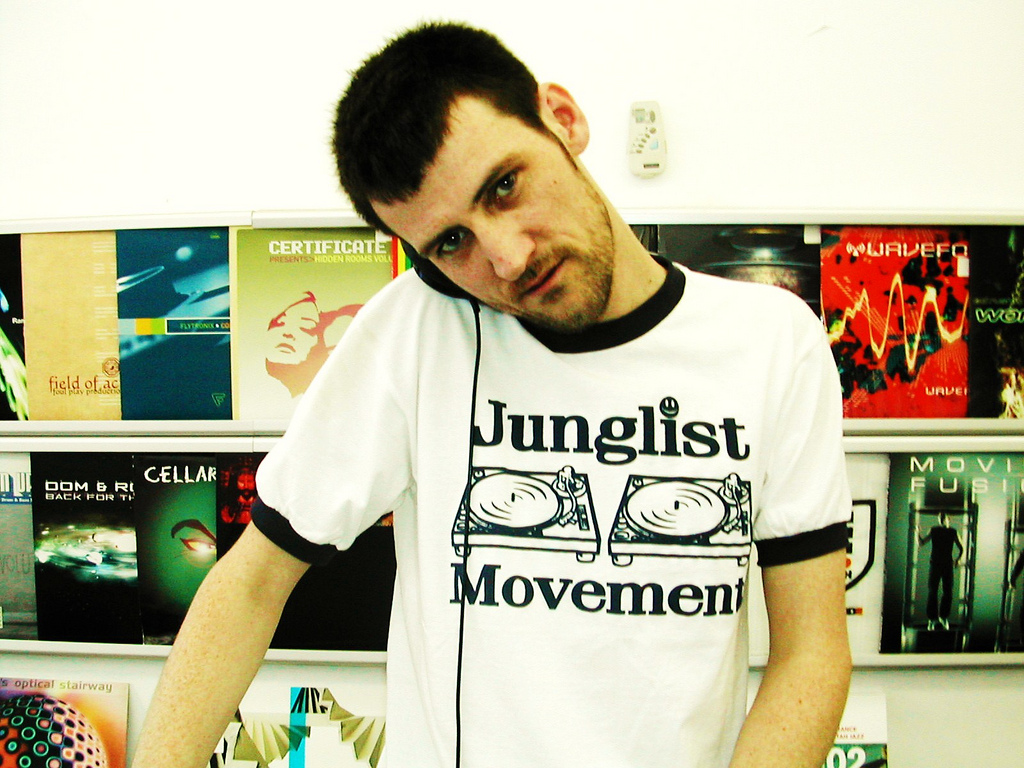 DJ Dara AKA Darragh Guilfoyle, is an Irish drum and bass DJ who resides in NYC. He landed his roots heavy in US upon his arrival back in 1994. Dara co-founded North America's first drum 'n' bass-dedicated music store and drum 'n' bass label in New York with DJ DB. There is two critically acclaimed full album releases in his pocket and an array mixes and compilations.
He is also a member of the all DnB who call themselves Planet of the Drums. Along with Dara, AK1200, Dieselboy, and MC Messinian started this group in the early 2000's to bring DnB out of its "side room" status. Next year they will have been together for 15 years which is the longest running drum and bass group in history.
Thurzday, June 12th
The Mousetrap
5565 N Keystone Ave.
9pm
$5 COVER
21+
Support from:
CARNIE
Fort Wayne, IN
https://soundcloud.com/djcarnie
GIZZMO
IndyMojo // G-9 Collective // SUBTerror
https://soundcloud.com/gizzmo
https://www.facebook.com/GizzmoIndy
SEA MONKEY
Induceonline // IQ Entertainment
http://induceonline.com/
OUTSIDE ON THE PATIO:
FATHOM INDY DJ's Neighbz & Elliott Eastbourne
https://www.facebook.com/fathomhouse
http://www.mixcloud.com/Neighbz/
https://soundcloud.com/elliott-eastbourne
REINFORCED SOUND ***
https://www.facebook.com/NaptownSoundsIndy
There is not a better day for a brutal Dubstep blog with the release of the new Nostalgia EP. This drop is catnip to your ear pussies. Go grab it! As always, some new, new with a side of wub, wub in store as well.  P.S. Play Me is killing it right now.
NOSTALGIA
DRIFT GAP EP
PLAY ME RECORDS

FREE BEES
$$$BUY$$$
Biography
When first introduced to electronic dance music, Butch Clancy wasted no time creating a style all his own: with pounding bass lines and heavy, intricate drums, he pulls from the multitude of genres he's produced over the past decade. Keeping it dance floor friendly, but also staying true to the darker side of the bass music he loves, he has struck a balance that makes his style fresh and new, but still recognizable to fans. – Facebook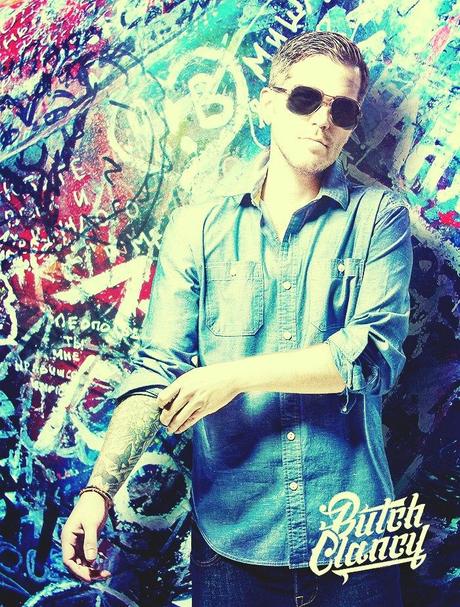 Tomorrow night rising star Butch Clancy will take the stage at Indy's own infamous Mousetrap. Butch has been in my radar for about 2 years now and it has been very interesting to see the progression on his career. From the first notice from everyone on Soundcloud.com, to the constant agents and label owners blowing up his Facebook wall. It has already been a wild ride for Butch getting into the EDM scene.
It all started when he unleashed his track Russian Lullaby onto Souncloud with instant attention over 2 years ago (the track now having over 131,000 plays). People started asking just who is this Butch Clancy and where did he come from. His sound is so unique you can pick one of his tracks out of a mix unmistakably.
Butch has release nearly his entire library for free download. You can find most of them below or go directly to www.soundcloud.com/butchclancy.
Interview
Butch was gracious enough to answer some questions for us about his background and interests, here is the conversation that followed.
Mojo: For off I am sure everyone wants to know where you come from where come from I know you claim Detroit?
BC: Most people who say they are from Detroit really mean they are from the surrounding areas, they just say Detroit because its what people know. The first half of my life I lived right outside Detroit and when I moved out on my own I moved to Downtown Detroit and have lived here ever since.
Mojo: What got you started producing music and what other musical background do you have?
BC: A friend of mine in high school made his own music using fruity loops which really introduced me to computer production. Ever since then I've been making music. I have also played the drums for around 13 years.
Mojo: What are the influences behind the style you have came to be known for?
BC: I'm not sure who my influences would be, there are a bunch of artists I love and I think its just a mix of all of them. Anything I listen to is an influence, even if its not dance music.
Mojo: What's have you been listening to in your car lately?
BC: Don't listen to a ton of music since I make so much. Usually I'm listening to comedy or podcasts but when I do listen to music its a mix of genres, I always check whats hot in edm, some every time I die is always good, old cashmoney albums, Ellie Goulding, all that stuff really.
Mojo: For almost a year you produced music and no one knew very much about you beside you were getting major hits on your free soundcloud uploads. (People were hitting you up from all over) I had my own title for you " The Ghost of Detroit". What was the situation like for you?
BC: haha I've heard that name thrown around a couple times. I was just trying to build my name and get my music out there so people would know my music, I think that is what should be important. I just wanted my music to talk for me. Once I was big enough and felt ready to tour and play shows I started looking for mgmt and booking, that took a while but once I got all that sorted I started playing shows and haven't looked back since.
Mojo: How has touring been so far for you, anything crazy happen you would like to share?
BC: It's been amazing. It really is the greatest job in the world. There are times when shows aren't what you want them to be but for the most part its great. There's always crazy shit at my shows (ha ha) I try to make the crowd feel like they are there partying WITH me rather than watching me play. Usually half way through my set I tell people to come up on stage if they want and we fill the stage up and just go insane. It's probably my favorite thing to do. I love barely being able to move, people bumping into me while I'm trying to mix and just going crazy with everyone. I try to make people remember my shows. So many artists just stand there and play there music. I don't give a shit if you're amazing at mixing if your shows are no fun.
Mojo: What do you like to do when you are not destroying dance floors?
BC: Usually when I'm not in a different city playing a show I'm at home making music. I feel like I'm more busy when I'm at home because 10-12 hours a day is spent making music but I'm a workaholic so I don't mind.
Mojo: Who musically do you admire most?
BC: That's a tuff one because I listen to so many different genres. I guess if we were talking someone that I think is super talented but also an amazing person it'd be figure. He's one of the nicest dudes I talk to and he's one of the most talented producers out there. I like an artist who doesn't have an ego or put himself above his fans.
Mojo: What can we expect next from Butch Clancy?  Any news on labels or such?
BC: I have a ton of unreleased stuff that's going to be released soon, some dubstep, some trap, some electro. Some of it will be free and some will be official releases, I can't really speak about what labels are releasing what yet though. I have an all trap EP with 6 unheard songs coming out this month, I think people will like that a lot. I produced rap for 9 years before dance music so I'm really glad the whole trap movement started. Also, my Zeds dead ft Omar Linx-Cowboy Remix just came out on ULTRA records a couple days ago so go get that if you haven't!
Mojo: What was the last movie you watched and was it good?
BC: Ohh I like this question (haha) I'm a total movie nerd.  I think the last movie I watched was "magnolia" for the 20th time. It's probably my favorite movie ever so I try to watch it once every couple months
Mojo: What can Indy expect this Friday when you hit the stage at the Trap?
BC: Indy can expect a crazy ass night. So just make sure you come out to party and we will have an amazing night! <3 Butch
I would like to thank Butch for taking time out of his busy schedule to answer these questions for us. Like his Facebook page. www.facebook.com/OfficialButchClancy
There is no reason for you to miss this Friday's show at The Mousetrap. IndyMojo is celebrating its annual Solstice event starring Butch Clancy. Support from Elton Mack, Steady B, Kodama, and Ed Trauma.
Click flyer for event info.
Another overwhelming day at Gen Con. So much so that we were so drained, we didn't go back for Day 4 on Sunday. *sigh*
But we were very excited to watch the Costume Contest! We were able to get pretty good seats in the fourth row with our press credentials and once again watched the Different Drummer Belly Dancers perform the pre-show. Two of the ladies are regulars from previous years and two were new at Gen Con.
Here's a link to a video clip of the belly dancers.
My camera had issues focusing last year when I took pictures at the contest. Everyone kept moving so many were blurry. This year I decided to try taking video clips of each person and taking still snapshots out of the clips later. Still not very sharp pictures, but they were the best I could do with my 12 megapixel digital camera. Here's a link to the full album. And here are a few favorites:
The BEST IN SHOW winner was this dude:
As in 15 previous years, Luke Ski performed the show to entertain the audience while the judges' votes were tallied. He performs nerdy parody songs, much like Weird Al. This year, he opened with a Dark Crystal number, transitioning into the Marvel characters being owned by Disney song, then a really sweet romantic song comparing his love for a special lady to many of his favorite movie/tv characters/situations. Then he brought it back to straight comedy with a song about classic Monty Python sketches like the Ministry of Silly Walks and took Adam Sandler's "The Hanukkah Song" and sang it about all the Jewish characters in the Star Wars movies. He had a follow up concert scheduled for 9pm, incidentally the same time as the Masquerade Ball at Union Station.
Here's a link to the Dark Crystal song.
After sitting at the show for three hours, we were STARVED. We met up with a couple of friends, walked all over downtown Indianapolis trying to find where they parked their car to feed the meter, then tried to find a place to eat. On the way, we detoured through Monument Circle and found the epic gathering of all motorcycles EVER. Or it felt like that. It was loud, VERY loud.
After finding a bunch of restaurants having a super long wait (on a Saturday night? No kidding.), we ended up back at the mall food court. Again. If you are keeping track, that's the third day in a row. After having chicken tenders and waffle fries two days in a row, I switched to a Cajun place and got a veggie side and two meats. My stomach didn't agree with it later.
Our plan was to next go to the AMV contest in the Anime section at the Westin. AMVs are Anime Music Videos. They are created by fans and are really cool to check out and often the audience gets to vote on the winners in a contest. We showed up at 8pm to the room it was stated to be at in the program and…found a bunch of people waiting to go to a "Writing for Television" seminar. That was written on the schedule for two different rooms so they switched to the other room and we waited in our room for 15 minutes without anyone showing up. The schedule outside the door said it was switched to 9pm so we walked around to find something else to do and found……the LIVE ACTION Sailor Moon series!
I could have watched this all night, it was so much fun. It is hilarious and still heart-warming. I particularly loved how they just made the plush cat figure of Luna nod her head up and down to talk and pretended her paws were typing on the computer's keyboard. It was a point in the series before Sailor V joined the squad and Serena still doesn't know Tuxedo Mask's true identity even though he probably knows her's. At 9, we thought about going back over the the AMV contest or to the Masquerade Ball but didn't feel like going anywhere. After we had watched enough, we went home for the night.
I asked a friend how her experience was at the Ball and she said the DJs played a lot of slow songs by request and less dance music than previous years. Said friend was dressed as a Tardis so she knows what she is talking about.
Thanks for following me along on these adventures and putting up with my not quite so perfect pictures of the costume contest. It's been fun, but it's also exhausting. I'm whipped here sitting on the couch Sunday night trying to sum it all up. If you were there, I hope you had fun too.
Here's Katniss Everdeen signing off! (this picture was from giving my friends directions back to their car)
Today we started out at a matinee for "The Expendables 2″, I recorded a quick review in the car, and off to Gen Con we went!
Knowing today was the first day of a new event, the World Cup for Magic the Gathering, we headed right over to see if we could watch it happening live. There is greater exposure online than ever before with webcasting and yet it turned out there was nothing on location for those AT the con to follow! What's the benefit of being here if you could watch it better online at home? We were told by one lady that on Sunday, you could gather around a modest sized flat screen television to watch some. But if it's just hanging on the wall, why not use it before then? Pretty annoying. There was a crowd gathering around the camera crew's view screen on the featured match.
(Webcasting)
The standings after four rounds had the United States in 17th place, but later on after 7 rounds, the top places internationally were 1st place – Slovak Republic, 2nd place – Spain, 3rd place – Canada (who is having a great year), and 4th place – United States. Each country has a champion that won a gold medal to be there and most of them were wearing them at the event. These champions serve as captain of their country's team, but the whole team competes for points to get their country up in rankings. U.S. did a good job climbing the boards today!
After the Magic the Gathering hall, we took a turn around the video gaming room where we saw a few open controllers and jumped into a game. Didn't realize it was nothing like the Street Fighter Turbo I remember playing growing up and I lost epicly. What the heck is up with these Tetris blocks?? And weird timer bombs???
The next event we went to was the Epic Battles in Anime panel run by a friend of our's and her brother. It was a little like fantasy football. They took characters from three big popular fighting animes: Naruto Shippuden, Bleach, and One Piece. The panel was really packed with around 6o people, 10 of them standing in the back. The format was a lecture on each of two characters in a match up going over their abilities in lots of detail followed by an AMV of both of them fighting…not each other, just characters from their respective series, and then a debate amongst audience members and a vote by show of hands to figure out the "winner." I only knew the Naruto Shippuden characters, well, the one that was mentioned. There was an epic argument over whether a character that moves several times the speed of sound would beat a character that was the speed of light. Someone got out the internet to settle things (yes, light still wins).
I took a walk around and caught some fun costumes and dragon balloon art!
Last was my favorite event the past two years at Gen Con — Mystery Anime Theater 3000 from Wasabi Anime! This year's movie was "Sailor Moon Super S" where Chibi-Usa and other children of the world are kidnapped by evil fairies to have their dreams fed to a black dream hole started by a vampire witch space chick unless Sailor Moon and the Sailor Scouts can save the day. Lots of hilarious, inappropriate humor ensued which is not fit to print, but you should definitely check it out next year if you are able. Films of the past have been "Sailor Moon R" (flowers from space attack and weird alien bromance with Tuxedo Mask) and "Sailor Moon S" (snow queen from space attacks and Luna the cat falls into a scientist and turns human).
And that was pretty much our day! Stay tuned for Day 3 when the big costume contest takes place!…..or else.
Although there were some events on Wednesday night, today marked the official beginning of Gen Con. This is my sixth Gen Con. SIX. Wow. I have a special memory from each one.
Gen Con 2007: The year we met Hayden Panettiere and she signed our Heroes poster which is framed in our living room.
Gen Con 2008: The year we did Gen Con and Summerslam in ONE day. Epic wedding anniversary celebration.
Gen Con 2009: The year I was a finalist in the Dance Dance Revolution competition and the first time we met Vic Mignogna.
Gen Con 2010: The year I left Gen Con to go to roller derby practice and injured my knee…taking me out of contention for the Dance Dance Revolution competition.
Gen Con 2011: I cosplayed as Holo from the anime, "Spice and Wolf".
Now here we are at Gen Con 2012. This is the year of cosplaying as Katniss Everdeen from "The Hunger Games." I went all over town putting together my costume. I lucked out that I had just bought the perfect pair of pants a week before I started looking so I had those. I found a pair of dark brown leather knee high boots at Goodwill for $2. Score. I already had a black v-neck long sleeve thermal shirt, another win. I had a mockingjay pin from the movie that Dan bought me when we went to see it in theaters in March. I was striking out on the jacket. I went to Amazon, two Goodwills, Burlington Coat Factory, Target, Kohl's, Charlotte Russe, Forever 21, and any other store in the mall that might have something. It being August was a pretty big problem. I broke down and bought the Hunger Games arena jacket from Amazon which cost a pretty penny for such light material, but all day as I was stopped and asked to pose for pictures, I was asked about the jacket and where I got it and if I made it.
I had some trouble with the bow and arrow combo. You can't bring realistic weapons to Gen Con I learned so I bought the cheapest kid set I could find and it is pretty lame. Even Angel thinks so.
Upon getting to Gen Con, we picked up our press badges and began to explore. First we went hrough the new game testing area and into the Magic the Gathering hall. There are some amazing displays there including a Serra Angel and the trophy case for the World Cup.
Then onto the Vendor Hall. This year in particular, there were many custom costume items. Leather corsets, lots of steam punk, accessories, weapons, a big black long bow I could purchase for $70….
My favorite booth was the Doctor Who themed one with a full size light up Tardis.
At the Westin, all the viewing rooms were set up. There isn't much of a selection of anime to view this year unfortunately. I was very disappointed with what they had. Hopefully tomorrow will be better. I did spend about an hour watching a documentary called "J, Robot" about Japanese robotics and culture. They don't strive for robots to look human, just childlike or cute. They also believe that working on these robots gives a bit of their soul into their creations. They have a lot of respect for robots and one girl interviewed chirped, "I want robot friends!" Fun and interesting.
Before leaving today, we made sure to find the video game area. Times certainly have changed! It used to be you could play any game you wanted any time if you were patient enough to wait your turn. There was tons of Dance Dance Revolution and Rock Band. Now you have to buy event tickets to spend time in the video game room playing around and the selection has been cut WAY down. Check out the classic video game room:
There are two DDR machines and one DDR knock off game in this room. In the CLASSIC video game room. I feel old.
Compare that with the other video game room which is a little more modern and includes sport games, first person shooters, Madden, Rock Band, and one of those motion capture dancing games that I can't bring myself to do because moving my arms and legs at the same time is hard work.
It would appear that Smash Bros is still a popular game too which I was happy to see.
After that, we called it a day for today so we'll have more energy for tomorrow. Still three full days of gaming to go!
Here's the full album: https://www.facebook.com/media/set/?set=a.10151150225461280.495038.115650956279&type=1