Dust off your red shells, polish up those bananas, and stretch those thumbs. This Sunday IndyMojo is hosting a Mario Kart 64 tournament at the Moon Dog Tavern. This is a fund-raising event for the Special Olympics' Polar Plunge, all money raised will be added to the IndyMojo team's total donations. Doors open at noon on Sunday, entry fee for racers is $7. The actual tournament will start at 1 pm.
The tournament will consist of two brackets with the winner of each bracket going head to head in a championship that will be sure to shake the hollowed halls of the Rainbow Road. Players will face off for a chance to win a number of prizes including; gear from the Magic Bus, Tickets courtesy of the Vogue, and more!
Fans are welcome to come cheer the karters on free of charge, but of course donations are welcome to support the cause. The games will be projected throughout the tavern for all to view and enjoy. There will also be music provide by G-9 Collective DJ's. So make sure you stretch your thumbs, practice your timing on the starting block, and be ready for lots of laughs and possibly a bit of smack talk.

What: Mario Kart 64 Tournament
When: Sunday March 1st from Noon-5pm
Where: Moon Dog Tavern, 4825 E 96th St.
Why: Support the IndyMojo Polar Plunge team as they raise money for the Special Olympics
It was in the basement venue, The Casba that I first saw FIGURE. It was dark, no cover, and the place was packed. The sound that came out of the speakers that night cannot be described and neither can the energy of the crowd. I realized then I was witnessing a mad scientist of beats at work.
Figure went on to play IndyMojo's Identity After Party and was signed to AM Only (largest EDM talent agency) that same week. His career instantly exploded into a welcomed chaos of shows around the world and tons of releases. Since then, he has only played in Indy twice, at The Amber room which he headlined and at Wheelhouse Music Festival.
This coming Altered Thurzday, we can finally announce his return to playing his home state. At none other than the infamous Mousetrap and for only $8 at that. He is bringing his Terrorvision, which is a collaboration of the most terrifying visuals alongside his Monster tracks. This show is years in the making, let's kick off the year with a bang, bang!
Josh Gard has had a long history in music. Just a few short years ago he donned the name Figure and began making electro house, but has since become a regular name in all realms of electronic and dance. Scoring positions among the charts may have gotten him recognition, but a hefty amount of praise has been raining down on him lately as some of the leading artists in electronic music have valued his live performance skills as some of the best in the business.
In 2011, his Monsters of Drumstep series married his love of horror with his immense production skills to become the soundtrack for the Halloween season. Figure created his own imprint, DOOM Music to house the Monsters series which has now become an annual release. In 2013 FIGURE's monsters series became the official soundtrack to Universal Studio's Hollywood Horror Nights theme park.
Figure recently signed with OWSLA to release "Horns of the Apocalypse". Horns of the Apocalypse showcases FIGURE'S evolving sound and take on 4/4 dance music with his lead single Eagle. War Call & Beast Mode will remind fans of FIGURE'S signature sound. The EP features DEL The Funky Homosapien (Deltron 3030, Gorillaz, Hieroglyphics) Mr Lif (Definitive Jux) & Nick Thayer (Owsla).
"The direction and influence for the production came from being on tour all of last year and a good chunk of of 2013 so far. The entire EP was written on the road but mastered at my home studio in Indiana using my Neve Racks and Abelton. I'm really looking forward to seeing my fans on tour this fall and hope they all love this release as much as I do." – FIGURE
October 2013 saw the return of FIGURE's highly acclaimed Monster's series, with the release of Monsters Volume 4. Monster's vol. 4 quickly shot up the iTunes/Beatport worldwide charts with key tracks like Are You Afraid Of The Dark ft. Lexi Norton, Living Dead & The Center of Hell ft/ Helicopter Showdown. All in all the album takes listeners on a 13 song trip through the dark world of FIGURE's monsters, and showcases another side of Josh Gard's sound design that ties the LP together with dark interludes like Symphony of the Damned & Death's Gospel.
When he's not recording in his hometown studios in rural Indiana, Gard is touring worldwide, with packed tents at festivals like EDC, SnowGlobe, Starscape, The Bounce, Creamfields Australia, Tomorrow World, Global Dance, and Belgium's Dour. He just ended his 14 city Terrorvision Tour in November and Indy will be the 15th city on January 8th!
Local Suport From
HOLLOW POINT

IndyMojo // G-9 Collective // NAP DNB
https://www.facebook.com/djhollowpoint
JIN XS

IndyMojo // G-9 Collective
https://www.facebook.com/TheDJJinxs
INDIGO CHILD
IndyMojo // G-9 Collective
https://www.facebook.com/IndigoChildIndy
Free Shit!
You and a guest will get free entry to the show and a Riot Pack signed by FIGURE.
Rules
1.  Comment below and tell us why you should win!
2.  Share this page to a public post on Facebook tagging 5 friends including Indymojo.com.
3.  If you don't follow both rules you LOSE!
Winners will be announced January 7th!
January 8th
Mousetrap Bar and Grille
$8
21+
"This Must Be the Band" is Chicago's only and therefore best Talking Heads Tribute Band; they only play Talking Heads music, and, if possible, 3 to 4 hours at a time.
They formed in May 2007 on Craigslist and played the coveted pizza joint circuit, the most notable of which was the city-famous Piece Pizza in Wicker Park. Since then, they have expanded east to NYC and west to San Francisco.
They have two main dishes on their menu: the first is a succulent "All-Request Show," with a generous helping of audience participation, flavored slightly by improvisation. The second is the hailed "Stop Making Sense Re-Creation," where they perform note-for-note and prop-for-prop the famous Talking Heads concert film from 1984. In 2011, they performed this show to a sold-out crowd at the Vic Theatre in Chicago.
This Must be the Band is extremely happy to play Talking Heads music night after night because the music is just that much fun. Not only has the lead singer (Charlie Otto) been called "the illegitimate son of David Byrne," but the band boasts its very own Tina Weymouth (Jamie Jay), Bernie Worrell (Matt Gunsaulus), Adrian Belew (Otto), and Ednah Holt (Kasey Foster).
https://www.facebook.com/thismustbetheband
http://www.thismustbetheband.com/
Saturday May 3rd
Doors: 8:00 PM
Show: 9:00 PM
21 and over
$6
__________________________________________________________
Want to win a ticket for this show?
Here is how you do it!
1.   In the comment section below, tell us is in, why you deserve to win. Make it good people. 100 words or less!
2.   Post this event blog to your Facebook Page. Be sure to tag the IndyMojo.com Fan Page in your post so we see it.
It's THAT easy!
Winners will be announced Friday, May 2nd! 
Good luck!
Carrying the torch passed on by Bob Marley himself, original guitarist Al Anderson and original keyboardist and background singer Tyrone Downie have united along with a group of handpicked musicians to honor the history and integrity of Bob's music with The Original Wailers.
Al Anderson (guitar) first joined Bob Marley & The Wailers in 1973, going on to play with Bob until his untimely death in 1981. Al was an integral part of the Bob Marley & The Wailers sound, forever imprinting his guitar solos and production skills on the catalog that has sold more than 75 million records and touched so many around the world.
Tyrone Downie first joined Bob in the mid 70's as a keyboardist, background singer and producer. Tyrone's footprint on the music is unmistakable, and his attention to detail as a producer was also a big part of the Bob Marley & The Wailers sound and success. After Bob's death, Tyrone has stamped his passport in stints with Beenie Man, Black Uhuru, Buju Banton, Peter Tosh, Junior Reid, Tom Tom Club, Burning Spear and Steel Pulse to name a few.
http://www.theoriginalwailers.com/
https://www.facebook.com/pages/The-Original-Wailers/44485221231
Saturday May 10, 2014
Doors: 8:00 PM
Show: 9:00 PM
21 and over
$20
__________________________________________________________
Want to win a ticket for this show?
Here is how you do it!
1.   In the comment section below, tell us is in, why you deserve to win. Make it good people. 100 words or less!
2.   Post this event blog to your Facebook Page. Be sure to tag the IndyMojo.com Fan Page in your post so we see it.
It's THAT easy!
Winners will be announced Friday, May 9th! 
Good luck!
Let the incense rise and your pipe dreams soar because the Magic Bus is quite the eclectic store. Amidst a small strip in the east wing of Broad Ripple Ave is where you will find this enchanted palace. In addition to being greeted with copious amounts of merchandise to explore, you are also welcomed with witty smiles and hellos from the quirky, and sometimes barefoot staff. Hop on as we travel to your 4/20 destination for the holidaze but make sure you follow these simple guidelines because although it's no secret that they have the tools for your heady needs, nobody wants to get kicked off for making a not so minor mistake.
The Magic Bus is A kind store for kind people. It's as simple as it sounds folks, be nice! If you've ever heard to be careful at The Bus because they tend to be strict, it's for a good reason.
Leah, the store manager, and Adrian, staff manager, go over the guiding principles of commerce at The Magic Bus. We wanted to better understand why The Magic Bus has a reputation for being strict with their customers. Leah explains,
Rules are rules. We have to follow them or we can't exist. We're here to serve our guests as best as we can but we can only do that if they follow the rules. As a customer, know what state you live in and what's legal in your state. If someone implies that they're going to use one of our products illegally, excise would fine us (the store) $10,000 and that person who implied illegal use $1,000. We don't want anybody to get into trouble and I hate refusing service to people especially on 4/20 weekend but it's best to let them know ahead of time. Usually in our spiel we say 'every day is a new day'. You're not banned from the store, come back tomorrow. The only people who are banned from the store are people who steal and are complete assholes.
So what words are appropriate when refering to your smoke? 
Adrian advises,
Learn the words pollen and pipe. Point-and-grunt always works. You can never go wrong with saying pipe. You don't have to say tobacco pipe.
On a related note if you ask for a bong they would be happy to sell you the kind you use for showing off your alcohol inhaling abilities. So maybe they're strict but look at it this way: they're saving you from a $1,000 fine. That'll set you behind about a month's worth of living expenses. A few simple guidelines will help you stay in good graces at The Magic Bus:
DON'T SPEAK THOSE DIRTY WORDS!
To be clear: saying words like weed, bud, bong, blazed, doobie, herb, kief, or anything illegal are absolute NO-NO's. And this goes without saying, but don't buy tobacco products for minors, either. (duh)
KEEP YOUR SHOES ON!
If you're on your way out of the store and you look up in the left corner you might notice a randompile of shoes chillin' above the door. That's not where the staff keeps theirs while they're on the clock. Those are the shoes of people who have decided to abandon them at the store instead of having the cops called on them for stealing. Again, Leah explains:
We started this rule when this store opened about 11 years ago. We've probably accrued about 30 shoes over that time period. If we catch somebody stealing, we usually give them two options: either we call the cops or give us their shoes and never come back again. Ninety percent of the time they hop right out of their shoes and walk out the door. We give them this option because we just don't want a reason for the cops to come here, you know?
SHOP LOCAL
Aside from the in-store footwear attraction you will find many locally-made items in the store from apparel to pipes. Store manager Leah has items on the shelf that she crocheted herself. A former employee, Lindsay Moran has candles for sale from her company, Wicka Wicka, offering soy based wax for a cleaner burn with delightful fragrances!
Also look for the presence of an Indianapolis-based company that makes Headwear for the Counter Culture, No Bad Ideas. You can even buy tickets to shows at the Vogue from The Bus! I wasn't exaggerating when I say eclectic. If you head into the pipe room you may spot a few locally blown water pipes from Huffy Glass, a glass studio based in Bloomington. Speaking of pipes let's add "free" and "discount" into the equation.
During the weekend of 4/20 starting Thursday, April 17th EVERYTHING in the store is 20% off AND on the day of 4/20 there will be a raffle every hour on the 20th minute from open to close. When 4:20 hits the clock the GRAND raffle will commence. There are currently three BEAUTIFUL pipes on display behind the register that are for the three winners of the hour. So make sure you get an entry in quick! So you see, it's all fun and games until somebody drops a word bomb. If you were to make an honest mistake they'd be happy to guide you to the appropriate terminology. They're more than just staff at The Magic Bus; they're artists, musicians, mothers, and all of them are quite the comedians. They're there to help you; no question is a stupid question. Take it from Vince, who has been a bus employee for almost two years.
I really enjoy taking the time to talk to the guest and getting to know their needs. Some of the products I recommend are more expensive, but it's about quality. It's not like we're making commission off these products. It's like this: if you give guests quality service and they walk away with a quality product, that's a guarantee that they will come back again. Plain and simple.
Lots of people would be contraire to the strict stereotype many associate with The Bus. A few customers recently described The Bus as chill, supercalifragilisticexpialidocious, beautiful, and diverse. Rod, the store owner, sums it up in a single word: "Shenanigans." So why not stop in for the holidaze? Pop in, play fair, and shop local!
GLADIATOR
gLAdiator is a DJ/Production duo from Los Angeles comprised of Danl and Ian. They show their flex and diverse backgrounds by melding their collected musical taste and experience into a sound unique to gLAdiator. Their love of the Lakers and all things Mila Kunis fuels their productive fire with the aim of making a name for themselves in the ever-evolving dance music landscape.
TWO FRESH
Two Fresh has travelled a long way with their sound in a short time. Originally from Nashville, TN, and now residing in Denver CO, twin brothers Sherwyn & Kendrick Nicholls have developed into a unique electronic production team.
The twins early work, "The Baker's Dozen," was nostalgic of early 90's hip-hop, using soulful and lo-fi samples, intertwined with classic drum stylings. With their first full length album, "Airmail", Two Fresh took the sound in a spacey, yet grounded direction that has set the foundation for their more recent works. Having released "Watch This!" in early 2013, the twins' latest EP showcases the more upbeat side of their musical spectrum.
Sherwyn and Kendrick developed a broad fan base, spanning all across North America, through extensive touring with artists such as Skrillex, Bassnectar,12th Planet, and Daedelus as well as performing at a slew of music festivals including Electric Daisy Carnival, SXSW and Detroit Electronic Music Festival.
Now in their fifth year as a group, be sure to catch Two Fresh out this summer performing new material from their forthcoming full-length release due this fall!
SHY GUY SAYS
SHY GUY SAYS is an electronic music producer and performer straight from the Mushroom Kingdom, an 8bit villain ready to destroy any party at any time and somehow leave his victims wanting more. His eclectic, yet upbeat and dance-able sound can best be described as a mixture of Hip Hop, Glitch Hop, Dubstep,Trap, and Drum N Bass.
It's know for its heavy rhythmic swagger, yet at the same time can be lush and loaded with dirty synth bass sounds, warm ambiance, and 8-bit glitches.
AND
__________________________________________________________
Want to win a ticket for this show?
Here is how you do it!
1.   In the comment section below, tell us is in, why you deserve to win. Make it good people. 100 words or less!
2.   Post this event blog to your Facebook Page. Be sure to tag the IndyMojo.com Fan Page in your post so we see it.
It's THAT easy!
Winners will be announced Thursday, March 6th! 
Good luck!
After the attention and what I would call "success" of the last blindly judged mixtape competition, we decided to put a second one together. This time, with a bigger prize at the end – MOJOSTOCK!
It's no secret that we do a lot of events and book a lot of talent over the course of the year. But we can admit there can be holes in the system in which we use to book said talent, and many budding artists and DJ's could be getting overlooked. This is why we want to put together a Mixtape Competition, with blind judging, so there's no playing favorites, no spam, no complaints. (Who am I kidding? There will always be complaints – but you get the idea).
Winning Mixtape will be awarded:
- Mojostock Booking (Main stage – Date/Time Slot TBD)
- Headlining slot at Altered Thurzdaze.
(on a mutually agreeable date once winner is selected)
- $100 cash
- Potential to open for a national act at one or more of Indymojo's events.
(depending on coinciding music genre that makes sense for available headliners, mutual agreeable date, and some restrictions apply)
Second Place Prize:
– Mojostock Booking (2nd EDM stage – Date/Time Slot TBD)
– Altered Thurzdaze booking (date TBD)
Runner Up entries will be considered for future bookings as well.
We want to set a few simple guidelines:
1. Create a new mix (50-60 minutes in length).
All genres welcome – PLEASE NO TOP-40 commercial crap. Be creative. Don't insert anything that will reveal identity, such as a name drop.
2. Put it on a CD/Audio quality disk. (Markings are ok, as I will burn blanks)
3. Give the disk to me (Matt Ramsey – You can find me at any Indymojo event) by March 21st. < ~ Deadline (Extended to the 21st)
*For regional mixes, contact me for mailing information.
Disks will be assigned a number and securely logged in for identification purposes after the judges have ranked them accordingly.
Judging:
- Entries will be duplicated and given to 5 judges of various music tastes and experiences, who have no knowledge of the entry creators. Judges TBD.
- Judges will rank the entries based on track selection, originality, and technical ability.
- Winner will be announced by April 20th.
GOOD LUCK!
Hello fellow Bassheads, I have a short blog for you this week. The bass gods have not been so promising recently. I hope I hear something that blows my mind this coming week. What's new after Trap music? What's the next big thing? I would like to hear some thoughts from you people on what you think is going to win over the dance floor in the coming months. I love Moombahton and Trap, but we all know it's a matter of time before something new drops. I'm ready to hear something that breaks the boundaries of norm and still keeps the crowds attention. Got a free Rusko release, some other free tracks, some stuff you should keep an eye on, some stuff to buy now, and a great track from Indy local, LoveVisual.
RUSKO
KAPOW EP (FREE)
RUSKO RECORDINGS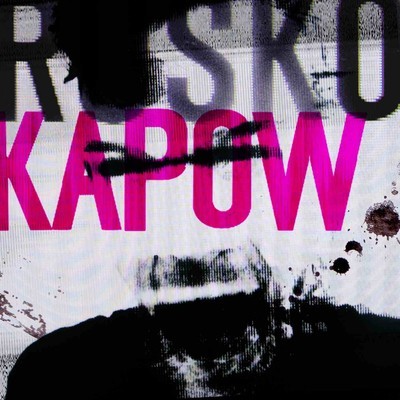 Rusko has released a new EP that he is giving you for joining his mailing list or a FB post/tweet. Four delicious tracks for you to blow your speakers with. You can listen below or go directly to http://www.ruskoonfire.com/kapow/ and pick it up right now. Free Rusko? Who doesn't want that? Enjoy!
Free Tracks!
Retail Tracks!
Locally Grown!
At the end of the Summer, we threw out a challenge to all area DJ's, asking them to submit a new mix to us, to be reviewed blindly by a panel of judges and scored/ranked accordingly, to determine a winner. (See full info here)
After a few weeks of listening, scrutinizing, and 2 rounds of scoring, we are ready to provide you the results.
1st, I want to introduce you to the panel of Blind Judges:
Rudy Kizer – DJ, Radio/TV host of Hit the Decks, Writer, Blogger.
Shannon Burton (aka Steady B) – Veteran DJ, producer, promoter
Richard Arima (aka Jangatha/JFet) – Veteran DJ, Producer, Sound Engineer
Danielle Look – Indymojo.com Music Editor, writer, reviewer, interviewer
Matt Duncan – Indymojo.com Music Blogger
I recused myself from the panel, as I was the only person who knew the identity of the submissions.
Each judge was given CD copies of all the mixes, marked only with numbers, and asked to rank the mixes based on quality of mixing, track selection, flow, and overall listenability.
Rudy Kizer on the Final 5: "Outstanding by final five – hair thin separation between them."
– I personally felt the same way, and because of this, all 5 finalists will be receiving high-visibility gig opportunities in the near future.
That said, here are your FINAL 5, in the order in which they were scored, complete with fan page links and downloadable mixes:
1. Ganzarelli (Chris Ganz)
http://www.facebook.com/Ganzarelli
http://soundcloud.com/ganzarelli

Judge comments:
Shannon: "High energy, consistent, good closer or a energy builder spot, good track selection"
Rich: "Hype, pretty decent mixing. Very intense, good club music"
As the winner, Ganzarelli will be receiving the grand prize, as outlined in the contest:
- Headlining slot at Altered Thurzdaze.
(on a mutually agreeable date)
- $100 cash
- Potential to open for a national act at one or more of Indymojo's events.
2. Landerz (Michael Scantland)
http://soundcloud.com/landerz
http://www.facebook.com/DJLanderz
Judge comments:
Shannon: "Good track selection, Feel Good vibe, a mix of underground and crossover could a appeal to new heads & old."
Rich: "Well programed"
Duncan: "Decent mixing I was impressed but not obsessed"
3 (Tied). ShearGenu1s (Justin)
http://www.facebook.com/ShearGen1us
http://soundcloud.com/gen1us
Judge Comments:
Shannon: "Sounded fun"
Rich: "Good mixing, doesn't really build until the end which is pretty hot. Good programming"
3 (Tied). Kyu-Bik (Brady Kennedy)
http://www.facebook.com/kyubik
http://soundcloud.com/kyubik
Judge Comments:
Rich: "Good recording. Well programmed and mixed."
5. Willie Grimez
http://www.facebook.com/WillieGrimez
http://soundcloud.com/willie-grimez
Download: http://www.mediafire.com/?bt28vv568o67030
Judge Comments:
Shannon: "Mixing was great, Analogue. Felt this was the best mix"
Rich: "Good mixing and flow. Old school.
I want to take a moment to thank everyone who submitted mixes! I'm glad I wasn't a judge, as I personally liked most of the mixes in some way or another. Unfortunately, as it goes with contests, we have to have a winner of some sort. As mentioned above, the top 5 (one of which was previously completely unknown to me) are now on the radar, and will likely find their way onto an Indymojo lineup in the near future.
I'd like to extend a heavy thank you the judges for their time. They each sat down and gave them all several listens, ensuring a proper ranking.
I can see this becoming something we do on a semi-regular basis; perhaps once a quarter, to help turn up fresh talent, as well as get more DJ's to put out new mixtapes, and give opportunities to those who may be getting overlooked. Stay tuned for more!
IndyMojo.com wants to send YOU & a friend to Gen Con 2012.
Gen Con is the original, longest running, best attended, gaming convention in the world. For over 44 years, Gen Con Indy has been setting the trend and breaking records. Last year, more than 120,103 turnstile and 36,106 unique attendees experienced Gen Con Indy. The biggest complaint we hear is that there is simply too much to do, see, and experience. Get lost in a phantasm of art exhibits. Stare at jaw-dropping costumes, or better yet, wear one of your own.
How do you win? Easy. Show us your BEST Gen Con Costume!
Step 1: Get dressed up in your best Gen Con costume.
(Stars Wars, Cos-Play, Zombie, Furry, Fantasy, ANY COSTUME will do)
Step 2: Take a picture.
(Keep it classy. No nips or bush please)
Step 3: Post the picture in the comment section below.
(Load it onto your FB page and past the image URL into the comments section)
Step 4: Share your post with all your friends. Get them to like your picture.
(Likes must be on your original image post)
The 3 people with the most likes will each win a pair of weekend passes to Gen Con Indy!

Winners will be announced at noon on Thurs, August 16th.

Tickets can be picked up at The Mousetrap during Altered Thurzdaze on Thurs, August 16th.
Now go forth, and show us your creepiest inner nerdtastic creations.