It was in the basement venue, The Casba that I first saw FIGURE. It was dark, no cover, and the place was packed. The sound that came out of the speakers that night cannot be described and neither can the energy of the crowd. I realized then I was witnessing a mad scientist of beats at work.
Figure went on to play IndyMojo's Identity After Party and was signed to AM Only (largest EDM talent agency) that same week. His career instantly exploded into a welcomed chaos of shows around the world and tons of releases. Since then, he has only played in Indy twice, at The Amber room which he headlined and at Wheelhouse Music Festival.
This coming Altered Thurzday, we can finally announce his return to playing his home state. At none other than the infamous Mousetrap and for only $8 at that. He is bringing his Terrorvision, which is a collaboration of the most terrifying visuals alongside his Monster tracks. This show is years in the making, let's kick off the year with a bang, bang!
Josh Gard has had a long history in music. Just a few short years ago he donned the name Figure and began making electro house, but has since become a regular name in all realms of electronic and dance. Scoring positions among the charts may have gotten him recognition, but a hefty amount of praise has been raining down on him lately as some of the leading artists in electronic music have valued his live performance skills as some of the best in the business.
In 2011, his Monsters of Drumstep series married his love of horror with his immense production skills to become the soundtrack for the Halloween season. Figure created his own imprint, DOOM Music to house the Monsters series which has now become an annual release. In 2013 FIGURE's monsters series became the official soundtrack to Universal Studio's Hollywood Horror Nights theme park.
Figure recently signed with OWSLA to release "Horns of the Apocalypse". Horns of the Apocalypse showcases FIGURE'S evolving sound and take on 4/4 dance music with his lead single Eagle. War Call & Beast Mode will remind fans of FIGURE'S signature sound. The EP features DEL The Funky Homosapien (Deltron 3030, Gorillaz, Hieroglyphics) Mr Lif (Definitive Jux) & Nick Thayer (Owsla).
"The direction and influence for the production came from being on tour all of last year and a good chunk of of 2013 so far. The entire EP was written on the road but mastered at my home studio in Indiana using my Neve Racks and Abelton. I'm really looking forward to seeing my fans on tour this fall and hope they all love this release as much as I do." – FIGURE
October 2013 saw the return of FIGURE's highly acclaimed Monster's series, with the release of Monsters Volume 4. Monster's vol. 4 quickly shot up the iTunes/Beatport worldwide charts with key tracks like Are You Afraid Of The Dark ft. Lexi Norton, Living Dead & The Center of Hell ft/ Helicopter Showdown. All in all the album takes listeners on a 13 song trip through the dark world of FIGURE's monsters, and showcases another side of Josh Gard's sound design that ties the LP together with dark interludes like Symphony of the Damned & Death's Gospel.
When he's not recording in his hometown studios in rural Indiana, Gard is touring worldwide, with packed tents at festivals like EDC, SnowGlobe, Starscape, The Bounce, Creamfields Australia, Tomorrow World, Global Dance, and Belgium's Dour. He just ended his 14 city Terrorvision Tour in November and Indy will be the 15th city on January 8th!
Local Suport From
HOLLOW POINT

IndyMojo // G-9 Collective // NAP DNB
https://www.facebook.com/djhollowpoint
JIN XS

IndyMojo // G-9 Collective
https://www.facebook.com/TheDJJinxs
INDIGO CHILD
IndyMojo // G-9 Collective
https://www.facebook.com/IndigoChildIndy
Free Shit!
You and a guest will get free entry to the show and a Riot Pack signed by FIGURE.
Rules
1.  Comment below and tell us why you should win!
2.  Share this page to a public post on Facebook tagging 5 friends including Indymojo.com.
3.  If you don't follow both rules you LOSE!
Winners will be announced January 7th!
January 8th
Mousetrap Bar and Grille
$8
21+
Introducing, The Rooth – music theory at the fingertips of teachers, students & aspiring musicians with one organic, handcrafted tool.
Writing songs is hard. I don't know this from personal experience, but I'm sure there aren't more than 9 million search results for "music theory instruction" because it's easy and intuitive.
Most students of music theory spend their time composing in the presence of stacks of informational books or tied to their computer- always keeping their instructional guide (cumbersome as it may be) at arm's reach.
Andrew Wellman decided to change that. He wanted musicians to have the freedom to create beautiful works of musical art anywhere and anytime- in the van on the way to a gig, in the park after class, on top of a mountain after a day's hike- without being attached to heavy books or a clunky computer. So he invented The Rooth.
The Rooth is a physical representation of the circle of fifths which is used in music theory to learn scales, corresponding key signatures, and associated major and minor keys. The Rooth assists in composing and harmonizing melodies, building chords, writing chord progressions and modulating to different keys within a composition.

Each handcrafted Rooth wheel consists of two separate concentric pieces etched with music theory. The outside, made of solid mahogany wood, is etched with roman numerals indicating the major and minor scale for the chosen key, as well as the chord type for each note. The inside, made of solid maple wood, visually shows the relationships among the 12 tones in the chromatic scale, their key signatures and the associated major and minor keys. It snaps in place with a smooth and reliable rotation using 12 rare-earth neodymium magnets beautifully encased by contrasting mahogany plugs.

The Rooth's overall dimensions are 4-7/8″ diameter by 1/2″ thick, which makes it portable enough to carry in your gig bag, guitar case or even your backpack for class, while the small footprint leaves less clutter sitting on your desk compared to books, flash cards or other learning aids.
What do you think? Are you a musician and/or teacher who finds utility in this tool, or are you skeptical? Apparently, more than 150 people are believers, as they've backed over 130% of Wellman's Kickstarter campaign to fund the first production run of The Rooth.
If you're interested in having one for yourself (or for that special musician in your family), now is the time to order. For just $35 you can help fund the project and get your own Rooth Wheel.
Do you like soaring 75 feet above the surface of the Earth? How about at 30 mph while hanging from a steel cable? If your answer is yes, then you, dear reader, need to high tail it up to White River Zip Lines. Nestled in a magnificent pine and maple forest in Anderson, this adventure land is only a 45 minute drive from Indy. Officially open as of Saturday May 10th, White River Zip Lines offers adrenaline pumping thrills in a family friendly environment.
White River Zip Lines is located in the same complex as Indy Scream Park and White River Paintball. Additionally, it hosts various Mudathalons and Dirty Girl runs. This place is no stranger to high intensity thrill seekers, and those who find themselves in this category would feel more than at ease in this environment.
There's no need to worry about parking when headed to this place. Several ample sized grass lots surround the registration and gear building. Registration for the zip line and the paintball were located at the same counter, and the owner's helpful wife gave advice to leave any sort of valuables in the lockers provided around the building. However, be certain to bring your own lock, as there are none provided to the public! Following the registration, payment (over $100 per person), and waiver signing, it was time to wait  to suit up and hit the lines.
Since this writer went on opening day, the waiting period took a little longer than expected, as the staff was still working out some of those big-day hiccups. After waiting with the group for about 45 minutes, the whole gang suited up into these hardcore zip lining suits. The staff was incredibly patient as they instructed everyone on how to wiggle into and strap on their bright yellow and orange harnesses. Once the gang was locked into their crotch strangling, butt pinching outfits, it was time to be loaded into the gators and carted off towards the zip line course.
As the cart approached the first tower, a wave of anxiety washed over the group. Some of the zippers, as they will be referred to from now on in this article, nervously joked with their family members, while others fidgeted in their seats. It must've felt a lot like how Jeff Goldblum and company felt when they departed on their tour of Jurassic Park. The group was sweaty, a tad nervous, and excited for what lie ahead. However, this tour would involve less dinosaurs, and a lot more fun.
The staff led the group on a ground-level practice run where you learned how to brake, save yourself from getting stuck on the line, and follow your "captain's" signals. This was incredibly crucial and safety-related information, so if you ever decide to embark on the adventure that is White River Zip Lines, be certain to pay attention! After each person did a test run, it was time to climb up to the 75 foot high tower from which we would begin our zipping.
At the top, each person was hooked onto a line on the tower, while they waited for their turn to zoom to the next tower. Then the "captain" zipped across and signaled for the departures, while the "co-captain" waited behind and orchestrated the order in which the group left. The co-captain was the last guy to cross, and was also the last human face we saw before zooming through the air on nothing but a cable cord.
These two guides, did a fantastic job training us, and making us feel safe as we prepared for the first launch. Our captain and co-captain were totally affable, yet professional young men. As someone who was about to put their life into these two young guys' hands, it was comforting to see how knowledgeable and secure they were in their position.
Zip lining is a lot like riding a roller coaster. If you're scared of heights, and despise soaring through the air like a Peregrine Falcon stalking its prey, then this activity is not for you. However, if thrill is what you thirst for on this little blue dot we call our planet, then zip lining was crafted for you. Stepping off the tower and letting go of the solid surface below you is an incredibly unnerving act, but once you're flying, you never want it to stop.
As the captain signaled for the brake, and the second platform rapidly approached, it became obvious  that zip lining was, indeed, awesome. From that point on, the zipping itself became almost addictive. With one tower down, and nine more to go, the gang hooked in and prepared to do it again.
Scattered throughout the course were dual-racing zip lines, which were fabulous. You and another one of the zippers you're with hooked into parallel lines and raced towards the next tower at break neck speed. Additionally, the flora of the course was beautiful. The enormous pines, towering maples, and shiny green underbrush of the forest really enhanced the entire experience. It was hard to not feel like an aerial woodland creature, as we shot over trees and bushes.
At about tower four, there was a switch in the rhythm of the course. The group had been up in the air for about an hour at this point in the scorching sun. Everyone was thirsty. The guides sympathized, and stated that there would be water on the course at sometime, but just not today. This was bad, because the zippers couldn't have brought their own water. Also, standing in the sun for over two hours on an 80 degree day without water can be really hazardous.  It was palpable that the lack of water on the two and a half hour course brought everyone's spirits down a bit, but we trekked on and stayed positive. Although we were all a bit flustered, we made the most of the situation and cracked some jokes. It was pretty refreshing to observe how easily everyone interacted with our cellphones left in the lockers.
Additionally, at tower four, instead of zipping to the next tower, each participant was required to walk across a shaky, wobbly wire bridge. This was honestly a pretty unwelcome to change to the fun, free flowing adventure that the course had been up to this point. Imagine crossing a bridge with only horizontal planks strung up to vertical wire supports. It looked like something Indiana Jones would have had to maneuver across to snag the Holy Grail. It took a very long time for each separate group to cross this rickety bridge, because it seriously scared most people. This writer included. Finally, everyone crossed, and it was time to get back to zipping, but a lot of the group had grown tired from that random obstacle.
Getting back to the zip line was invigorating, as the group zipped over a low-lying creek, and prepared to cross another bridge. The next two bridges weren't nearly as annoying as the first, because they were way more stable, and a whole less wobbly. At the last tower of the course, we were faced with another dual-racing zip line that would send us on home. We strapped on to the line and shot down like like rockets. We were tired, but pleased. Thirsty, yet satisfied. Most of all, we were happy to have had an afternoon at White River Zip Lines.
As the gators rounded us up and took us back to the main complex, everyone said their good-byes to each other, and the staff. Over those almost 3 hours together an odd bond had formed between us. Without phones, and in the presence of nature, we all faced our fear of something big, fast, and new, and we wound up really having a fabulous time. The gear was discarded, and participants dashed to the water fountain for a much needed gulp. Our captain and co-captain handed out vouchers for which to redeem free opening-day pictures of us on the lines. Unfortunately, this writer's redemption code linked her to a random picture of some other dude, but hey! It's the thought that counts. Anyway, here's a picture of the writer with her fantastic guides.
For an afternoon of speed, sun, and adrenaline pumping fun, be sure to check out White River Zip Lines. The prices are a tad steep, but if you're in the market for something adventurous in our own Indianapolis backyard, then there's hardly a better option. The staff is cordial, and the course itself is terrific. So don't just sit there on the computer, you bum, get on up to Anderson and catch some air!
White River Zip Lines
5211 S.New Columbus Rd. Anderson, IN 46013
On College Avenue in Broad Ripple, just south of 62nd street, the road is lined with houses that have been transformed into cozy homes for businesses and local storefronts. Two of the commercial neighborhood's newest tenants are Nick Saligoe aka DJ MetroGnome and Douglas "Sir Doug" Morris, co-owners and founders of Deckademics DJ School.
Although it's advertised as "Indy's First DJ School," the seeds for Deckademics were planted long ago. In 2006, Saligoe started an Indianapolis chapter of Hip Hop Congress. Working out of The MLK Center at 40th & Illinois with a $5,000 grant from the city, he and local legend DJ Topspeed started teaching kids in the neighborhood how to DJ. The project ran through 2009 as a free service to the community until they plateaued.
"We were in the basement. Nobody knew we were there and it didn't have much room to grow," Saligoe comments on the program's decline.
Shortly after Hip Hop Congress shuttered, he started working on what would eventually become Deckdemics. Taking his time, Saligoe started with rewriting the curriculum. Later, in 2012, he formed Deckademics as an official LLC, but it wasn't until mid-2013 that the pace picked up and it seemed he would soon have all the pieces to the puzzle into place.
One of the key pieces of that puzzle would be Saligoe's business partner, Morris. With a business relationship dating back to 2006 when DJ MetroGnome became a staple for Old Soul events, the foundation for success was already in place. Saligoe credits their healthy, honest friendship for their ability to keep each other in check when it's time to get down to business.
"Sometimes you have a personal relationship and you don't want to taint it with business. With us it's kinda personal and kinda business. We joke around, but we're also quick to call each other's shit if we're not doing what we're supposed to do, which is good."
THE CURRICULUM

In addition to the amicable vibes that come with holding class in a residential dwelling, Saligoe specifically wanted the school to be in a house in order to compartmentalize concurrent sessions and isolate students. Each of three rooms accommodates two students at once, letting one use speakers and challenging the other to use headphones only.
"It changes the way you have to DJ in that kind of setting," Saligoe explains. "If we had everyone in one big commercial space, there would be nothing to separate the sound."
What's more, Deckademics' methodology is steeped in classic DJ'ing and insists that all beginners learn the trade on the traditional platform of vinyl and turntables. Saligoe points to a bookcase full of vinyl records and continues, "Deckademics teaches on records because there's nothing to stare at and it forces the student to use their ears."
Entry-level classes stick to turntables only for instruction, but the school doesn't totally reject new technology, either. CDJs and controllers occupy a table in one classroom for advanced learners, but Saligoe and Morris both want their students to develop the foundational skills of the craft before embracing the technology that augments it.
"We want to make sure that students have the flexibility to show up to a party and be able to perform with whatever is there," Saligoe says.
THE FACULTY
It is certain that Deckademics' most valuable point of differentiation is their arsenal of instructors- most notably the legendary DJ Topspeed.
"He's probably the most respected and the most talented. I don't think that can be challenged," Morris contends when I ask about the school's staff.
"I don't think anybody can challenge that Speed is the best in the Midwest, and you can probably even stretch that further. There's certain things that Speed can do and teach that nobody else in the city has the knowledge for."
Topspeed joined the Deckademics team for more than just his famous name, though. Saligoe points out that he was very intentional in his selection of instructors, considering more than just experience and skill in the art of DJing. His formal degree in education helped him look at the bigger picture and take into account all the traits and skills that go into making a good teacher.
"The reason that I chose the people that I did was that there's a lot of people that are good DJs [in the city], but it's different to try to explain how to DJ. That's a totally different animal," he says while going over the roster of instructors at Deckademics.
Alex Edgecombe aka Cool Hand Lex, another member of the Deckademics faculty, is also a fantastic DJ with a great reputation for having a very well-rounded musical background, but Saligoe notes that he's also very personable.
"A lot of times when you're teaching people at the lower level it's less about getting busy. I mean, you can do that, but it doesn't really help somebody that is trying to learn. You need to be approachable and make people comfortable because there's a lot of growth that has to take place. People have to build confidence."
Rounding out the roster of instructors, Saligoe calls scratch DJ Chase their "secret weapon". What he lacks in local fame, he makes up for in technical skill.
"He only teaches upper-level scratching courses," Saligoe says as he explains Chase's role in the DJ school. "So for the people that want to become scratch nerds, that is his lane. He's highly skilled, technically advanced, and he understands a lot of the really, really difficult stuff. We've had people approach us for those kinds of classes; they're not worried about being a party rocker, they just wanna learn how to cut better. This is the perfect avenue for that. "
Generally speaking, Topspeed, Edgecombe and Saligoe handle the majority of the intro level through intermediate courses, while Chase specifically teaches advanced classes. Saligoe and Morris have intentions of adding to the staff in the future, as well as offering supplemental one-day courses that are taught periodically, but not on a regular repeating schedule, such as "DJing for the Radio" and "Personal Branding & Marketing 101".
THE STUDENTS
Flexibility, adaptability, and personalization are recurring themes with every student at Deckademics. Saligoe and Morris have seen the gamut with regard to age, skill, and musical taste in their classes. Many students are totally new to the craft, but they also see a lot of seasoned DJs who want to get better at scratching. Deckademics emphasizes that they're not trying to cater to a specific demographic or "scene".
Most of Deckademics' clients are in their 20's, 30's and 40's, but they do have a few high school and middle school students. They hope to add a children's class to their offerings in the future and look forward to expanding their younger clientele-base.
Deckademics' Weekend Warrior class is their most popular offering – a four-hour crash course specifically designed for people who don't know if they're ready to commit to the craft.
"DJing is a very expensive hobby," says Saligoe. "That's why it's a popular class, because they don't have to commit too much time or money up front. Come in and discover that you love it, or chalk it up as a good experience and hang your hat."
Deckademics is also thoughtful in helping self-taught DJs determine where their current skillset fits into the classes offered. Saligoe points to the trend of DJing with controllers- a technology that takes a lot of the challenge and skill out of mixing- as the culprit for many miscalculations about which class a student should be taking.
"They've been [DJing with controllers] for a long time and think they've got it down, so they see themselves as intermediate or advanced, when they're actually novice because they've been using technology that does the work for them. So they actually don't know how to DJ at all if you remove that crutch."
Julio Rolon aka DJ Rican took the ADVANCED: Practice Makes Perfect course to learn more scratch techniques, sharpen his fundamentals and get an overall refresh on his skillset. He's been a DJ for ten years.
I didn't think I would be able to pick up some of the fundamental scratch techniques so quickly since this all was a new way to learn. I was forcing myself to act as if I was coming as a beginner and just absorb as much information as possible, but as each session passes, it just starts to feel natural.
I HIGHLY recommend this program to anyone that loves music and/or controling a room with music with a skill set. The DJ industry has changed so much due to technology that people tend to think it's an easy task to just "press play." Deckademics allows you to get kind of a history lesson into what makes a DJ, how to control your audience, what song selections should you use, which type of equipment would you prefer using, or a music lesson on where certain samples came from.
Jerry Rickard aka DJ Trounce signed up for the AMATEUR: Application of Fundamentals class with two years of DJ experience behind him.
After attending Deckademics for only two months I did a show and my friends could see a big difference in the way I mixed, scratched (which I never done), blended, and much more. No need to describe my experience, because my new found skills from Deckademics have done all the describing.
Deckademics recognizes that not everybody wants to be involved at the same level. They don't expect everybody who enrolls in a class to end up as a club DJ and they don't necessarily want everyone that comes through to try to "be on the scene" in six months.
Like many other things in life, taking a DJ class at Deckademics is what you make of it, but there's never any pressure to advance to another class when it could be something you just want to cross off your bucket list.
But if you're ready to chase your dreams, Deckademics is certainly ready to help you get there.
"…And one day I was driving on my way to school when I drove past the city dump, and I was like 'City Dump,' thats what it is right there, that's what this life is. That's what this represents…that struggle, and that old shit getting tossed to the side."
-Jonathan Howe aka 'Icon'  -Owner, City Dump Records
A diamond in the rough lies on the south side of Indianapolis, a recording studio called The City Dump. The house-turned-studio's exterior is deceiving, but the creative juices are flowing within the walls of this newly renovated home studio. IndyMojo.com recently had the opportunity to sit down with owner Jonathan "Icon" Howe to discuss his passion, business, and thoughts on all things music here in Indy.
Since 2009, City Dump has had open doors. Starting off as a young high school rapper, Icon always knew he wanted to pursue his dream of being a recording engineer. With early help from his father, who was heavily involved with his church, he was given the tools to start building his future. Icon specifically remembers his father bringing home equipment to set up a studio for him.
The next steps involved learning the equipment and finding his sound through numerous influences and countless hours learning the technical aspects. In just a handful of years, Icon has experienced an overwhelmingly positive response from artists around metro Indy and the growing popularity of City Dump has enabled him to pursue his business as a full-time position in 2014.
Earlier this year, Icon was able to turn his side hustle into a full time job, focusing on producing beats in hip hop, R&B and trap. Icon goes on to mention the growth of production studios in Indianapolis and highlights how the quality of sound such studios are creating gives many artists options.
What sets City Dump apart from the rest is their sound-for-price, meaning City Dump has the same sound quality as other studios in town, but charges less. Icon believes in convenience, technology, and value- right down to ease of booking, payment and appointment-setting. Moreover, City Dump promotes growth in every artist, since they themselves are artists.
City Dump leaves something to be desired on the outside, but is a complete gem on the inside. Three main rooms make up City Dump consisting of Studio A (the recording and monitoring room), a vocal room where artists record, and the newly renovated Studio B (which is both the producer area and a visitor lounge).
Designer Javon Chin filled us in on his creative process for the recent transformation of City Dump. He began with simple concept sketches and started gathering materials. After putting the plan into action, he and Icon quickly realized they had a never-ending flow of ideas. In the end, Javon claims the final product turned out better than the original plan. The beautiful walls, pristine floors, and experimental lighting truly take City Dump to the next artistic level.
Currently, City Dump has many projects in the works. Recently finishing up the new Napghanistan album by Yung Tone, Icon is now working on four new R&B albums. His goal for City Dump by the end of the year is to experiment with offering online mixing as a service. He is also working with local legend DJ Topspeed on some projects as well.
Overall, Icon sums up City Dump as a "big studio in a home." It is a place where you can come to relax and feel at home, while maintaining the professional and quality standards of a big name studio. Icon prides his staff on mastering the technology and taking the time to truly learn and develop themselves as engineers and producers. He speaks highly of the music scenes in Indianapolis and is excited for new endeavors for the future of City Dump.
City Dump Recording Studio
317-506-3135
1805 Howard St, Indianapolis IN, 46221
http://www.citydumprecords.com
https://www.facebook.com/CityDumpRecords
**************************************************************
Photography Credit: Lacey Corn, Black Byrd Studio
https://www.facebook.com/LaceyMadisonPhotography
Let the incense rise and your pipe dreams soar because the Magic Bus is quite the eclectic store. Amidst a small strip in the east wing of Broad Ripple Ave is where you will find this enchanted palace. In addition to being greeted with copious amounts of merchandise to explore, you are also welcomed with witty smiles and hellos from the quirky, and sometimes barefoot staff. Hop on as we travel to your 4/20 destination for the holidaze but make sure you follow these simple guidelines because although it's no secret that they have the tools for your heady needs, nobody wants to get kicked off for making a not so minor mistake.
The Magic Bus is A kind store for kind people. It's as simple as it sounds folks, be nice! If you've ever heard to be careful at The Bus because they tend to be strict, it's for a good reason.
Leah, the store manager, and Adrian, staff manager, go over the guiding principles of commerce at The Magic Bus. We wanted to better understand why The Magic Bus has a reputation for being strict with their customers. Leah explains,
Rules are rules. We have to follow them or we can't exist. We're here to serve our guests as best as we can but we can only do that if they follow the rules. As a customer, know what state you live in and what's legal in your state. If someone implies that they're going to use one of our products illegally, excise would fine us (the store) $10,000 and that person who implied illegal use $1,000. We don't want anybody to get into trouble and I hate refusing service to people especially on 4/20 weekend but it's best to let them know ahead of time. Usually in our spiel we say 'every day is a new day'. You're not banned from the store, come back tomorrow. The only people who are banned from the store are people who steal and are complete assholes.
So what words are appropriate when refering to your smoke? 
Adrian advises,
Learn the words pollen and pipe. Point-and-grunt always works. You can never go wrong with saying pipe. You don't have to say tobacco pipe.
On a related note if you ask for a bong they would be happy to sell you the kind you use for showing off your alcohol inhaling abilities. So maybe they're strict but look at it this way: they're saving you from a $1,000 fine. That'll set you behind about a month's worth of living expenses. A few simple guidelines will help you stay in good graces at The Magic Bus:
DON'T SPEAK THOSE DIRTY WORDS!
To be clear: saying words like weed, bud, bong, blazed, doobie, herb, kief, or anything illegal are absolute NO-NO's. And this goes without saying, but don't buy tobacco products for minors, either. (duh)
KEEP YOUR SHOES ON!
If you're on your way out of the store and you look up in the left corner you might notice a randompile of shoes chillin' above the door. That's not where the staff keeps theirs while they're on the clock. Those are the shoes of people who have decided to abandon them at the store instead of having the cops called on them for stealing. Again, Leah explains:
We started this rule when this store opened about 11 years ago. We've probably accrued about 30 shoes over that time period. If we catch somebody stealing, we usually give them two options: either we call the cops or give us their shoes and never come back again. Ninety percent of the time they hop right out of their shoes and walk out the door. We give them this option because we just don't want a reason for the cops to come here, you know?
SHOP LOCAL
Aside from the in-store footwear attraction you will find many locally-made items in the store from apparel to pipes. Store manager Leah has items on the shelf that she crocheted herself. A former employee, Lindsay Moran has candles for sale from her company, Wicka Wicka, offering soy based wax for a cleaner burn with delightful fragrances!
Also look for the presence of an Indianapolis-based company that makes Headwear for the Counter Culture, No Bad Ideas. You can even buy tickets to shows at the Vogue from The Bus! I wasn't exaggerating when I say eclectic. If you head into the pipe room you may spot a few locally blown water pipes from Huffy Glass, a glass studio based in Bloomington. Speaking of pipes let's add "free" and "discount" into the equation.
During the weekend of 4/20 starting Thursday, April 17th EVERYTHING in the store is 20% off AND on the day of 4/20 there will be a raffle every hour on the 20th minute from open to close. When 4:20 hits the clock the GRAND raffle will commence. There are currently three BEAUTIFUL pipes on display behind the register that are for the three winners of the hour. So make sure you get an entry in quick! So you see, it's all fun and games until somebody drops a word bomb. If you were to make an honest mistake they'd be happy to guide you to the appropriate terminology. They're more than just staff at The Magic Bus; they're artists, musicians, mothers, and all of them are quite the comedians. They're there to help you; no question is a stupid question. Take it from Vince, who has been a bus employee for almost two years.
I really enjoy taking the time to talk to the guest and getting to know their needs. Some of the products I recommend are more expensive, but it's about quality. It's not like we're making commission off these products. It's like this: if you give guests quality service and they walk away with a quality product, that's a guarantee that they will come back again. Plain and simple.
Lots of people would be contraire to the strict stereotype many associate with The Bus. A few customers recently described The Bus as chill, supercalifragilisticexpialidocious, beautiful, and diverse. Rod, the store owner, sums it up in a single word: "Shenanigans." So why not stop in for the holidaze? Pop in, play fair, and shop local!
Saturday March 1st saw a brief respite from a winter cursed by an unfamiliar phenomenon called the "polar vortex." The morning air was crisp, but warmer than normal for the time of year. Eagle Creek Park was alive with hundreds of people present for the 15th annual Indianapolis Polar Plunge benefiting the Special Olympics.
Records were set in both attendance (647 brave participants) and dollars raised ($140,000). History was made, too, as it was the first time most could remember having to cut into ice to make the actual plunge.
As longtime sponsors and participants, IndyMojo jumped in costume again in 2014- this year as bearded ladies. The coed team consisted of three women in dresses with painted-on beards and five bearded men- also all in in dresses, full makeup, wigs and tights.
Shortly before the costume contest at 9:45 the Indy Mojo Bearded Ladies appeared amongst the gathered masses- obviously a crowd favorite conjuring many smiles and laughs… and posing for lots of pictures.
Other notable themed group themes included:
French Kiss- a combination of the band Kiss with French baguettes, berets, and mime shirts
army outfits with plungers attached to helmets
characters from Forrest Gump who acted out the rally scene in Washington D.C.
Due to the extreme weather, the entire reservoir was frozen over.  In order to have the plunge, an area the size of a hotel swimming pool was cut out of the ice.
The ice really freaked me out," said Kayleigh Dye, two year veteran of the plunge, when asked about the condition of the water. "Complete intimidation from last year when there was no ice on the water. Knowing that I was going to willingly jump in that water made me a little nauseous.
The Indianapolis Polar Plunge functions differently than most (who use a pool or some other artificial water source) due to its venue, Eagle Creek Reservoir.
Four-year veteran Lindsey Saxton had this to say about the differences:
I did it twice with my service group in college, but we felt like more of a group of individuals. When you run through a hole in the ice surrounded by firefighters, there's much more of a communal atmosphere than jumping into what feels like a large dunk tank.
The Indy Mojo Bearded Ladies raised $1100 and are looking forward to growing their participation in 2015- not only in the amount raised and the number of people making the jump, but also in the number of people coming to attend the event as spectators.
"Next year, we need to bring a lot of supporters to cheer us on during the costume contest," said Matt Shatzel, another first-time jumper.
It's not too late to donate to the Special Olympics. Gifts of any size can be made here.
Follow IndyMojo of Facebook and Twitter for future updates about Polar Plunge and other charitable events.
Have you had your pet spayed or neutered? If not, now is the time to make that appointment.
Unplanned litters of puppies and kittens have lead to an overcrowding of every local shelter in the Indianapolis area and the problem is only going to get worse this spring as strays resume their frequent wandering about in your neighborhoods.
"Vets are being forced to put down far too many healthy animals simply because shelters are running out of room," John Aleshire, CEO of the Humane Society of Indianapolis, says. "We hope that decreasing the amount of unplanned litters will lead the way and begin to lower the number of stray cats and dogs in our community – and help more animals find loving homes."
What is being done to bring awareness to this Great Dane-sized problem?
Airing currently on local channels RTV6, WISHTV 8, and WTHR 13 is a new animal welfare campaign aimed at reminding central Indiana residents of the importance in spaying or neutering their pets.  Or as they simply named it: Love me. Fix me.
The PSAs focus on the importance of spaying and neutering all companion animals in order to ease the burden on overcrowded shelters and work to avoid unnecessary amounts of euthanasia procedures across central Indiana where approximately 16,000 animals per year end up in government facilities with too few being adopted. The Love me. Fix me. campaign aims to change this by working to dramatically increase spay/neuter rates in Indianapolis and surrounding areas.
IndyMojo has a history of local animal advocacy with our involvement over the past four years in Mutt Strut, an annual fundraiser put on by the Humane Society of Indianapolis to raise money for the shelter. Ensuring that those shelters are not over-populated so that fundraising efforts can go to more direct services in adoption is important to us.
IndyMojo encourages you to make that appointment to have your pup or cat fixed. Our pledged dollars from the 2014 Mutt Strut ( set for April 26th this year) will go towards helping those animals who are currently in a shelter,  but let us raise our voices in advocacy now to prevent the next litter of animals from ever entering the shelter in the first place.
Interested in joining or donating to Mojo Mongrels, our 2014 IndyMojo Mutt Strutt team? Email Kayleigh at Kayleigh@indymojo.com for more information or join/donate directly to our fundraising page.
http://register.indymuttstrut.org/site/TR?team_id=10420&fr_id=1120&pg=team
Here are seven easy steps to writing the perfect outreach email to introduce yourself and your music to a blogger.
1.) Make sure to target people who you think would actually like to listen to your music i.e. confirm that their musical tastes align with your genre (more on that in step five).
2.) Find that person's personal email address (not a generic info@mediaoutlet.com address) or @mention them on Twitter and ask them to DM it to you if you can't find it (make sure you're following them or else they won't be able to DM you!).
3.) When composing your email, remember that shorter is better. Always.
4.) A lot of the time artists and their PR reps get too hung up on telling their story. Even if your story is touching or entertaining or incredible- if I don't like the music, I'm not going to write about it or you. Save me, and you, the time by sparing that information until I'm familiar with your work.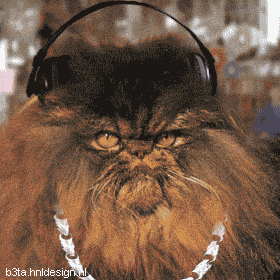 5.) What I want to read: a description of your sound so I can get an idea what I'm dealing with before I click to listen. I'm pretty opened minded and will check out 90% of the press releases that land in my inbox, but if you label your work as "pop country", again, save me and you the time by letting me know up front it's something I won't like so I don't waste time clicking on it.

6.) What I want to click: Soundcloud, YouTube, and Bandcamp links are all #1 in my book. Anything else that's relevant and helps me get to know you and your music better- links to press coverage, your website, your social accounts- are also welcome and appreciated.
7.)Dress all that up with a photo or two and a personalized opening paragraph and you're good to go.
What's a personalized paragraph? So glad you asked. It's a genuine statement (i.e. something that you can't easily make up) that lets me know you took the time to figure out why you think I might like your music. This will differentiate you and your outreach efforts, letting the blogger know you care about your work as much as you say you do.
Good luck!
[edit February 5, 2014]
8.) Put your streaming link near the top; I like to listen while I read. Please don't make me hunt for it.
As we work to grow the Indy Mojo Stream Team, it recently occurred to me that we're looking for a very specific kind of person to fill the job. I think sometimes street teams are made to seem like any 'ole body can and should join them. That's true in some cases, but I think Indy Mojo is looking for something more committed right now- something more involved than hanging a few fliers whenever your favorite bands come through town every 3 or 4 months in exchange for tickets to those shows.
I used to love getting mail from The Reverend Peyton and hanging show fliers for The Big Damn Band around town. I used to participate in the Wuhnurth and Springfest chalking contests. That level of activity was fundamental in carving a niche for myself in the local music community. I got free tickets for those events and had fun doing the work with my friends in return… and I got to meet tons of cool people along the way.
– Danielle Look
Music Editor for Indymojo.com
Indy Mojo is searching for the kind of people who enjoy and actively participate in those kinds of events- and view them as opportunities to advance in their long-term professional goals. We have roles for people who can be engaged on a regular, recurring basis and are actively looking to fill them. We love our fans and supporters dearly and couldn't do what we do without them, but also I know that we have fans and supporters who want to have a greater purpose and are willing and able to give their time and energy to be a part of our loving, supportive family.
Responsibilities include but are not limited to:
Promote, discuss, and share upcoming local and national shows (social promotion online, flyering, and word of mouth),
Participation with setup/teardown of the promo table and stage set at Indy Mojo shows
Spreading the word of who IndyMojo is and what we do on a daily basis, and
Encourage interaction with the Indymojo.com website and ticket contests.
As you can see, it's not as leisurely as sharing events on Facebook and flyering at your convenience. It's an operating model of the saying, "Work hard to play hard."
If this is something you're interested in doing, or would like more information, please email our Street Team Manager, Jackie Pingul, at Jackie@indymojo.com
INTERNSHIPS
If you're looking for a way to shine a spotlight on your craft (writing, photography, art, etc.), practice your hand at event organization and promotion, earn college credit (if you're in school), or otherwise put your passion for the local music scene to good use, check out our Internship info and email our Promotions Manager, Gwen Wilson, at Gwen@indymojo.com!