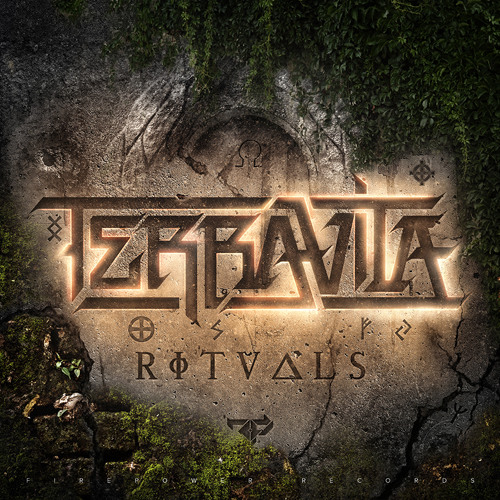 The legendary trio have a massive release this week on Firepower Records. A powerhouse of 14 tracks with some unmistakably talented collaborators. Each track has been calibrated to set your mind into a deep spell. So plug in with your best cans, close your eyes and let the Rituals begin.
1. We're Here – Featuring Obsidian
From the rain to the opera to the heavy bass, this track is most definitely a journey. Featuring San Diego based Obsidian, this is a great start for the album to keep your brain wanting more.
2. Losing Control – Featuring Datsik
Where to begin on this? It's my favorite on the album that is for sure. Tribal vibe at first then led into a spacey subsonic synth by hypnotic vocals. These guys need to more tracks together. Great track all around.
3. King Of The Jungle – Featuring J Rabbit
The Grandma's Boy samples got me on this one. Very dub and reggae atmosphere. J. Rabbit always brings a great punch to anything he touches. Very fun track.
4. Check This Out
"Rock the disco and check this out!" This track showcases the underlying talent behind Terravita's MC Jon Spero. Dark lyrically with a jump up appeal. You should absolutely "Check this out"!
5. Follow Me – Featuring FS
Haters follow me every where I go. Ain't that the truth? FS is seriously one of my favorites of the old days especially the days of Ming & FS. Glad to see he has progressed so well in the new generation of bass. This one is very screwed and chopped with them crunk feels.
6. We Are Here
Glitchy love with a spice of dubalicious beats. Jon brings us his softer side, if you can call it that. With lyrics like "I feel alive again, when you pull me back to bed between your thighs again, when your lips, touch my lips I feel high again, two hearts one life we are alive again" make this track both sexy and sweet.
7. Bach Off
We have all heard classical mixed with bass before, but this is different. This one punches you in the face without any warning or regret. Great build and a hellacious drop.
8. Colorblind – Featuring Evan Kiljoy
This track brings you New Zealand based Evan Short (aka Kiljoy) of the drum and bass duo Concord Dawn. Stellar guitar riffs and vocals, this track is slowed and churned out nicely.
9. Think Big – Featuring Nerd Rage
Ooooo the sexiness of this drum and bass will sink into your soul. Nerd Rage engulfs this masterpiece with his edgy style. Jon tells you just how you much you are on your own and you got to make things happen your way.
10. Set It Off
Very trappy with a psychosis of dub. Plain and simple on this one, they really set off the accent of the two flavors.
11. Atlantic Drifter – Featuring KJ Sawka
Drumstep, I love drumstep so much and Terravita does it so well. KJ Sawka of Pendulum helps this track blossom immensely. Hearing these minds together is a blessing.
12. Dutch Step
Very dutch house feel with a touch of the drums and the basses. If i had to pick a least favorite it would be this one. Just very bland in my opinion. Experimenting is key is this genre. I dig the reach out, but don't dig this one.
13. Spicy By The Glass
So funky that it will burn your eardrums. The horns and the bass guitar really grab you by the boo boo. Take a shot of this spice for your life.
14. Settle The Score – Featuring Casey Desmond
I am a sucker for good female vocalists.  Boston based Casey Desmond, has some talent going on there and I plan on checking out more of her work.  Great track and ends the album very well.
This album all-in-all is a great representation of where this scene is heading. Not letting yourself getting too wrapped up in one particular genre is where everyone's mind needs to be. Terravita has put together a solid piece of art here. I suggest buying the whole album and putting in on blast.