Please note: This blog was originally posted in preparation of Mojostock 2011…before encountering a glitch in the interweb. Full Mojostock coverage coming soon. Oh, and you should still check out Hot Mess!
Mojostock is only a few days away, so you might want to start thinking about how you're going to release some of the build-up tension from the everyday grind. Luckily, Hot Mess from Columbus, OH will be bringing their straight-nasty form of dubstep to the Tent Stage right around the time things are ready to get dirty.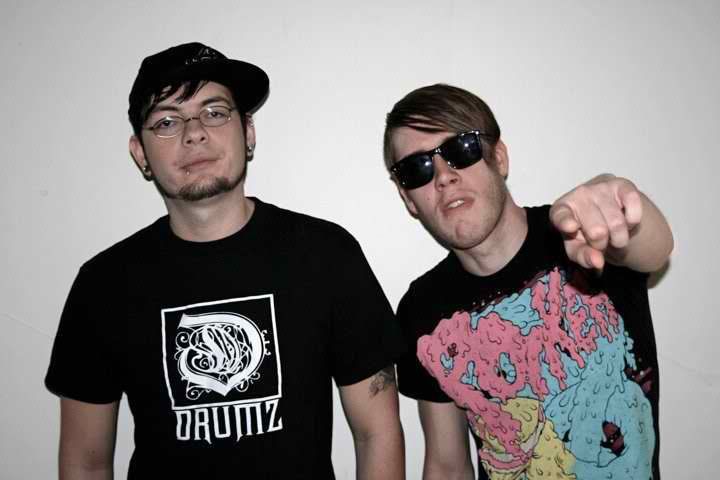 Hot Mess is made up of producers Keith West (K-Way) and Corey Faulkner (Vacate) who met years ago at electronic music parties. Both have been into electronic music and dj-ing for about 10 years and have been producing together for the last 4…and when it comes to their music, their name says it all. "We draw from everyday life and channel it into loud music," notes Corey. Keith went on to explain, "It's a different process. We mess around and see where an idea goes. When we play, we live up to the name. We go crazy and get everyone else to go crazy. We rage out!"
Party Mouth [Preview Clip]by Hot Mess on SoundCloud
With so much dubstep showing up in the Midwest music scene at shows and festivals alike, it's hard to differentiate one set of womps from another. Hot Mess helps set themselves apart with gritty beats and fidget-y madness. It's almost sexy in nature…and then the grunge comes out and slaps you in the face.
Since forming Hot Mess, the Ohio DJ duo has put out some hardcore tracks, but what they are working on next will show a different side. "We're writing a lot of new material and recording a new promo mix. Our new project as Solace + Vacate is more aggressive."
SOLACE+VACATE- It's You by Hot Mess on SoundCloud
As for Mojostock and how they feel playing a festival made up of jamsters and EDM fanatics rather than the usual all-dub line-up? "Both kinds of festivals are cool," replied Keith, "we like getting to play to a different crowd." And what does the future hold for Hot Mess? Keith answered without resolve, "We want to play all over. Our goal is world domination."
Check out some of their latest beats here!
Oh, and don't forget to "Like" them on Facebook!